Last Updated on February 1, 2023
The story of a group of young women in a finishing school in Seville during the 1920s continues with the second season of "La Otra Mirada."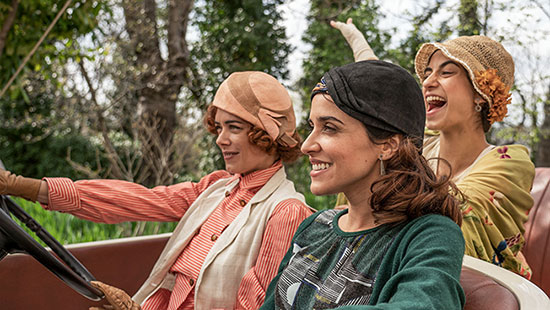 ---
To help keep this site running: Willow and Thatch may receive a commission when you click on any of the links on our site and make a purchase after doing so. 
---
In Season 1, Teresa, a woman with a mysterious past, has fled to a young girls' academy with a secret goal related to the academy itself.
---
---
Now, in Season 2, Teresa returns to school after being found innocent of her father's murder. Her struggles, though, are far from over, as she deals with new secrets and new threats to the Academy over the course of 8 episodes.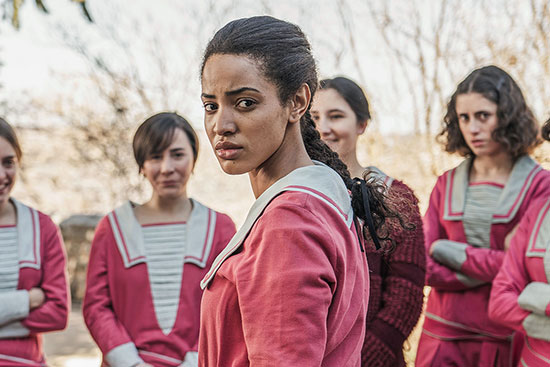 This Spanish-language series from Walter Presents portrays the journey of brave women finding their own voice. Rated TV-MA, with English subtitles.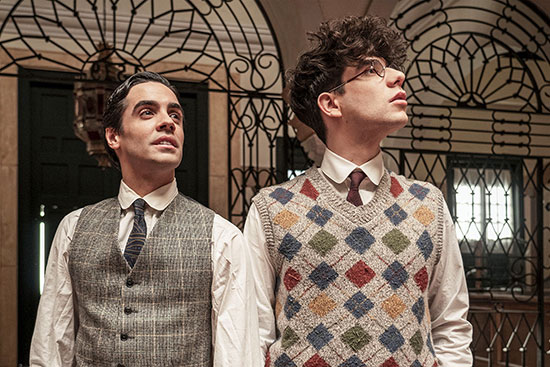 Read about Season 1 here. Watch previous episodes here, and recently aired episodes for free for a limited time, here. Find airtimes, episode descriptions, and watch the trailer below.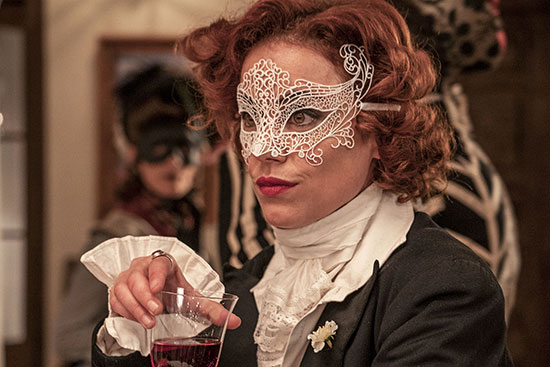 "La Otra Mirada" (Season 2) premieres on PBS stations beginning Thursday, January 5, 2023 at 9PM.
---
---
La Otra Mirada (Season 2) Episode Descriptions and Airtimes
---
LA OTRA MIRADA SEASON 2 : Fear of the Other, Episode 1
Premieres Thursday, January 5, 2023, 9:00 – 10:30 p.m. ET
After spending months in jail, Teresa is released from prison, but she is not the same: exhausted, with no strength to face her sister, Roberta. Teresa finds purpose with Ines, a young street hustler she's intent on seeing at the Academy.
LA OTRA MIRADA SEASON 2 : What I Expect from Myself, Episode 2
Premieres Thursday, January 12, 2023, 9:00 – 10:30 p.m. ET
Teresa moves to a little house in Seville and gives Carmen, the new administrator, her room. Carmen's first attempt at trimming the budget does not go over well with the students.
LA OTRA MIRADA SEASON 2 : Your History, Episode 3
Premieres Thursday, January 19, 2023, 9:00 – 10:30 p.m. ET
The Academy prepares for a visit from the actor Benito Padilla, Manuela's cousin, and the director Jorge Merlot. Meanwhile, Roberta tries to get closer to Teresa and Carmen continues to pass information about the Academy to the Peraltas.
LA OTRA MIRADA SEASON 2 : Forgotten Women, Episode 4
Premieres Thursday, January 26, 2023, 9:00 – 10:30 p.m. ET
Since Teresa has returned, neither students nor teachers understand her. Roberta tries to go to Teresa for help, but she is distracted by Ines. Meanwhile, the girls propose that the Academy's street name be changed to that of a woman.
LA OTRA MIRADA SEASON 2 : Masquerade, Episode 5
Premieres Thursday, February 2, 2023, 9:00 – 10:30 p.m. ET
Carnival is approaching and everyone begins to prepare enthusiastically for the event at the Academy. Meanwhile, Teresa still doesn't know how to approach Roberta and Flavia is torn up over her pregnancy.
LA OTRA MIRADA SEASON 2 : I Have a Dream, Episode 6
Premieres Thursday, February 9, 2023, 9:00 – 10:30 p.m. ET
The archery competition is approaching and the competitors from Madrid arrive at the academy. To everyone's surprise, Angela is accompanying them. Flavia visits the doctor. Teresa and Roberta try to adapt to their new relationship.
LA OTRA MIRADA SEASON 2 : There Is No Failure, Episode 7
Premieres Thursday, February 16, 2023, 9:00 – 10:30 p.m. ET
Upset with Vicente, Luisa receives an unexpected visit: her son, Arcadio, and Catalina, his fiancee–a lady Luisa's age. Arcadio wants to reconcile with his mother and make up for lost time, but the science teacher doesn't know what to think or do about it.
LA OTRA MIRADA SEASON 2 : From Within, Episode 8
Premieres Thursday, February 23, 2023, 9:00 – 10:30 p.m. ET
The Academy closes its doors and Manuela feels terribly powerless. The Peraltas claim the school as theirs and have the documents to confirm it. Teresa, however, will not let Manuela sink with the school.
---
If you enjoyed this post, wander over to The Period Films List for suggestions of other period dramas to watch. You'll also want to know about the new TV series "Marie Antoinette" coming to PBS in 2023.