Last Updated on June 7, 2023
Escape to Versailles with a captivating new series about one of history's most influential rulers. The 2022 series "Marie Antoinette," which chronicles the infamous historical figure's beginnings from a young dauphine to the last queen of France, premiered with Season 1 on PBS in March, and a second season has been commissioned.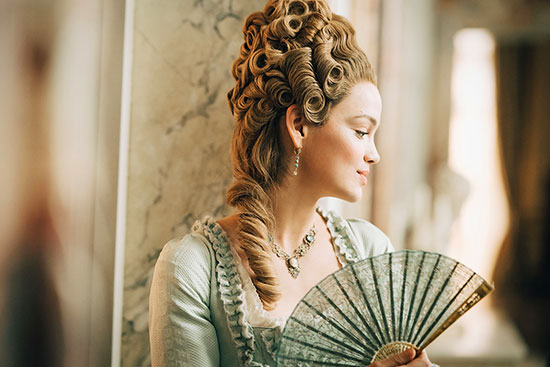 ---
To help keep this site running: Willow and Thatch may receive a commission when you click on any of the links on our site and make a purchase after doing so. 
---
The series follows a young Marie Antoinette as she learns the rules and secrets of the court and attempts to recreate Versailles in her image: free, independent and feminist. But her successes provokes jealousy and rivalry, and her royal enemies will do everything they can to bring her down.
Created and written by Deborah Davis (The Favourite), the eight-episode series is filled with familiar faces from some of our favorite costume dramas, and stars Emilia Schüle (Berlin Dance School) as the title character, with Louis Cunningham (Bridgerton) as the dauphin of France, Louis XVI.
Read about the series, find premiere dates, episode descriptions, see photos, and watch the trailer below. See the end of the page for news about Season 2. 
"Marie Antoinette" (2022) is AVAILABLE to STREAM
---
---
"Marie Antoinette" premieres Sunday, March 19, 10-11 p.m. ET on PBS (check local listings) and will be available to stream on all station-branded PBS platforms including PBS.org, the PBS App, Roku streaming devices, Apple TV, and others.
---
---
Marie Antoinette is just a teenager when she leaves Austria to marry the dauphin of France.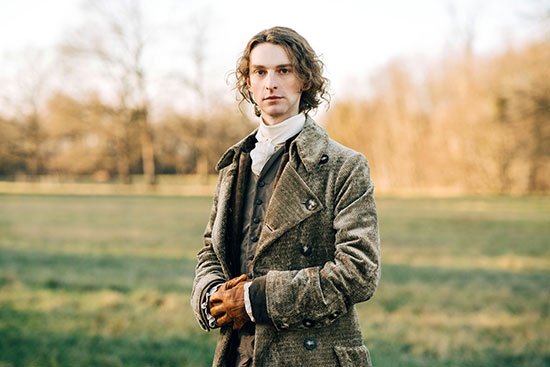 When she arrives at Versailles, she must obey the numerous and complex rules of the French court. The princess quickly suffers from not being able to live her life the way she wants, while her mother, the empress of Austria (Marthe Keller, Marathon Man), keeps pushing her to continue the Bourbon line and thus secure the alliance between the two countries.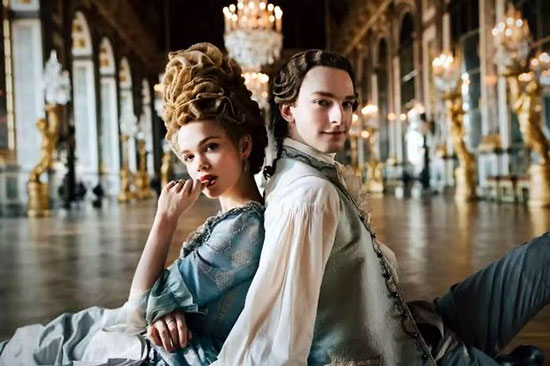 However, faced with Louis' avoidant and solitary character, the mission turns out to be more complicated than expected. As defamatory pamphlets and persistent rumors about her private life undermine her status, her opponents within the royal family will do everything they can to bring her down.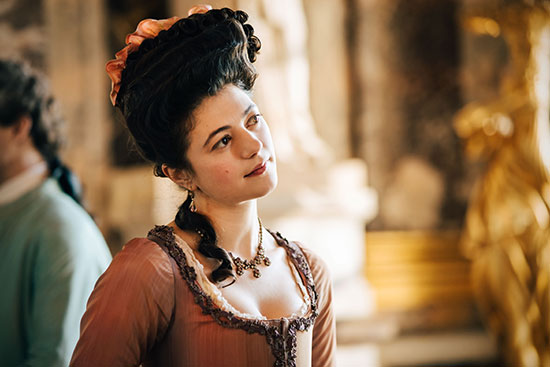 Rounding out the ensemble cast are Gaia Weiss (Vikings), James Purefoy (Rome), Jack Archer (Call the Midwife), Jasmine Backborow (Shadow and Bone), Oscar Lesage (Dangerous Liaisons), Crystal Shepherd-Cross (Versailles), Roxane Duran (Mrs. Harris Goes to Paris), and others.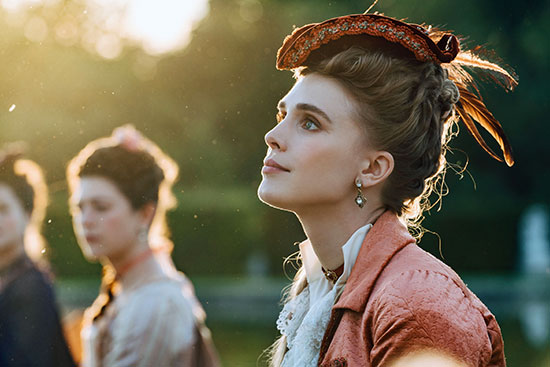 Offering a rare glimpse into how the young princess turned into one of history's most iconic leaders, "Marie Antoinette" (2022) delivers breathtaking costumes and set design that take viewers to the Palace of Versailles at the height of the "ancien régime."
---
---
---
---
Marie Antoinette Episode Descriptions and Airdates
---
Episode One: "The Slap"
Premieres Sunday, March 19, 2023, 10:00 – 11:00 p.m. ET
Marie Antoinetee is just a teenager when she's forced to leave Austria to marry the dauphin. She must produce a Bourbon heir to secure the alliance between France and Austria. But she's as unprepared for her job as her awkward teenage husband. How will this free spirit react to Versailles with its ridiculous rules of etiquette?
Episode Two: "Rival Queens"
Premieres Sunday, March 26, 2023, 10:00 – 11:00 p.m. ET
When Louis refuses to share his bed with her, Marie Antoinette realizes that producing an heir will not be straightforward. She turns to Madame du Barry for support. But the favorite begins to see the dauphine as a rival for the king's affections. There can't be two queens at Versailles, and du Barry isn't about to disappear.
Episode Three: "Pick a Princess"
Premieres Sunday, April 2, 2023, 10:00 – 11:00 p.m. ET
The royal family goes on holiday at Fontainebleau to escape stifling Versailles. Marie Antointette discovers du Barry's plan to welcome Provence's betrothed. Will the spare to the French throne deliver a son before she and Louis perform their duty? Marie Antoinette's escalating hostilities with du Barry threaten her relationship with the king.
Episode Four: "Queen of France"
Premieres Sunday, April 9, 2023, 10:00 – 11:00 p.m. ET
Marie Antoinette and Louis are about to make their first official visit to Paris. But when the king becomes seriously ill, the succession suddenly becomes a reality. Du Barry knows that if she doesn't protect herself from the future queen of France, her time at Versailles will be over.
Episode Five: "Rebel Queen"
Premieres Sunday, April 16, 2023, 10:00 – 11:00 p.m. ET
Louis may now be king, but Marie Antoinette is determined to launch her reign as the queen of France. First steps: organize a glittering Inauguration Ball and convince Louis to choose her pro-Austrian candidate as his new prime minister. But their marriage hits the rocks when Louis isn't prepared to let his Austrian wife dabble in French politics.
Episode Six: "Deus Ex Machina"
Premieres Sunday, April 23, 2023, 10:00 – 11:00 p.m. ET
Surprisingly, the person who comes to Versailles to save the royal marriage is Marie Antoinette's brother, Joseph, who realizes he will have his work cut out if he's going to unite this estranged couple. Time is running out to save the Franco-Austrian alliance.
Episode Seven: "The Ostrich"
Premieres Sunday, April 30, 2023, 10:00 – 11:00 p.m. ET
Marie Antoinette is pregnant at last! But her reputation is attacked when pornographic pamphlets challenging the legitimacy of her unborn child appear at Versailles. Louis locks down the château and demands a full-blown investigation to nail the seditious traitors.
Episode Eight: "Queen of Hearts"
Premieres Sunday, May 7, 2023, 10:00 – 11:00 p.m. ET
Louis becomes increasingly confident in his position as king as he throws himself into supporting the American War of Independence. Meanwhile, Marie Antoinette embraces life at the Petit Trianon where she becomes enamored by a familiar face—Count Axel von Fersen.
"Marie Antoinette" (2022) is AVAILABLE to STREAM
---
---
"Marie Antoinette" has been renewed by Canal+ for a second season!
Season 2 will continue with the story of the young queen, played by Emilia Schüle, with Louis Cunningham as the king of France, Louis XVI, and is slated to film in the fall of 2023. According to Variety, the new season "will portray how the royal couple at their height of their power faced an unprecedented financial crisis. The incessant attacks of Provence and Chartres against the royal couple stirred up the hatred of the nobles while disastrous consequences."
Stay tuned for news about "Marie Antoinette" (Season 2) airing in the US. We expect it to premiere in 2024.
---
If you enjoyed this post, wander over to The Period Films List for suggestions of other period dramas to watch. You'll especially like the Best Period Dramas: Georgian and Regency Eras List.