Last Updated on December 5, 2019
A new crime drama set in the early 1900s is coming to PBS. In "Vienna Blood," the ideas of Sigmund Freud and psychoanalysis are the foundation of the detective work.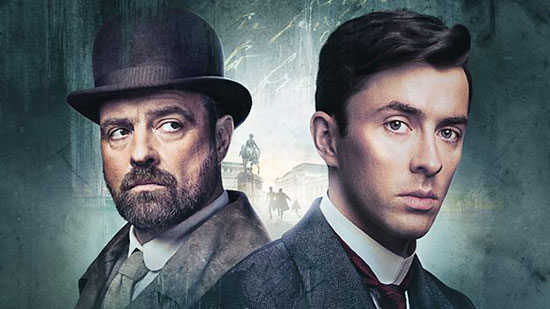 ---
To help keep this site running: Willow and Thatch may receive a commission when you click on any of the links on our site and make a purchase after doing so.
---
In the Golden Age of Vienna, psychoanalysis is the talk of the city. But the practice is still in its infancy, and is received with both enthusiasm and suspicion.
Everything we know about "Vienna Blood," including plot, cast, trailer, premiere date is below, along with some first look photos. 
---
---
What is Vienna Blood about?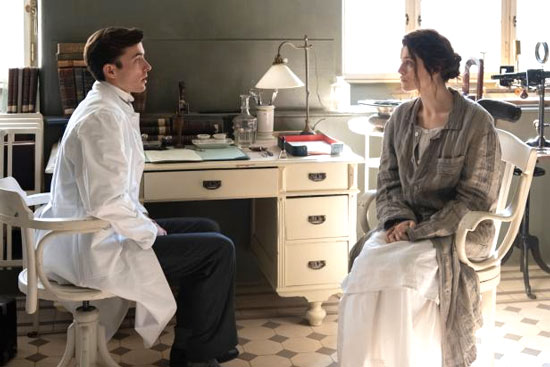 Max Liebermann is a brilliant (unconventional, cool-headed) young English doctor, studying under the famed psychoanalyst Sigmund Freud. When Max meets Austrian Detective Inspector Oskar Rheinhardt (more a man of action than a deep thinker) and learns he is struggling with a strange case, Max offers his assistance. Together, they create a "contradictory, original, brilliant investigative team."
Max's extraordinary skills of perception and forensics, and his deep understanding of human behavior and deviance, help Oskar solve some of Vienna's most mysterious and deadly cases.
Who stars in Vienna Blood?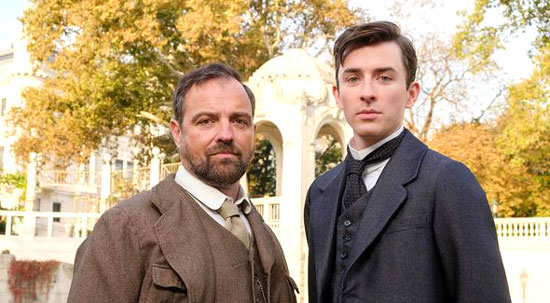 The period series stars Matthew Beard (The Imitation Game, Decline and Fall) as the English doctor Max Liebermann, and Austrian actor Juergen Maurer as Detective Inspector Oskar Rheinhardt.
Beard said he enjoyed "the twists in the stories… I like the dynamism that develops between Max and Oscar. (It's a) classic dynamic, as you know it from other television productions, but (this time) set at the turn of the century."
Maurer added "It is exciting to think about how people were a hundred years ago – in essence, probably no different than today. Only the conventions, the life expectancy and the handling were different. With the costumes we wear and the spaces we enter, it's easy to wonder what it was like then."
"Vienna Blood" also stars Conleth Hill (Lord Varys in Game Of Thrones), Charlene McKenna (Rose in Ripper Street), Amelia Bullmore (Eliza Priestley in Gentleman Jack), and Jessica De Gouw (Mina Murray in Dracula).
Who wrote the story of Vienna Blood?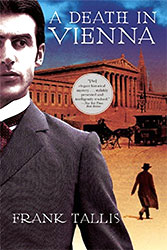 The period drama is written by acclaimed screenwriter Steve Thompson (Sherlock, Jericho), and is based on the first three books (A Death in Vienna, Vienna Blood, Fatal Lies) in the bestselling Liebermann Papers novel series by British author Frank Tallis. 
Tallis – a clinical psychologist – wrote "a narrative that would marry the Victorian murder mystery with the Freudian case study," noting that "There are many commonalities that link detection and psychoanalysis. Fundamentally, Sigmund Freud and Sherlock Holmes were in the same business."
There are currently seven books in the The Liebermann Papers, so a continuation of "Vienna Blood" based on the further crime novels is possible. 
---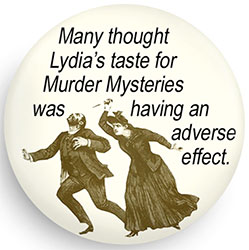 ---
When and where is Vienna Blood set?
Vienna Blood takes place in "glorious" 1900s Vienna (the Liebermann Papers are set between 1902 and 1914) against a backdrop of birth of psychoanalysis. Turn-of-the-century Vienna is a hot bed of philosophy, science and art, where a clash of cultures and ideas play out in the city's grand cafes and opera houses.
Produced in the heart of Austria, the series is filmed in English on location in historic Vienna.
How many episodes are in Vienna Blood?
"Vienna Blood" is a three-part, feature-length, series: The Last Seance, The Realm of Night, and Fatal Lies. In the US, it will be shown as 6 hour-long episodes. 
---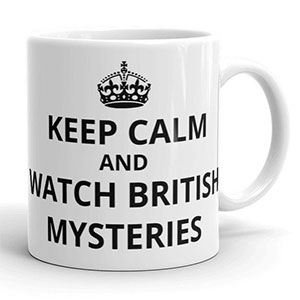 ---
What will the production be like?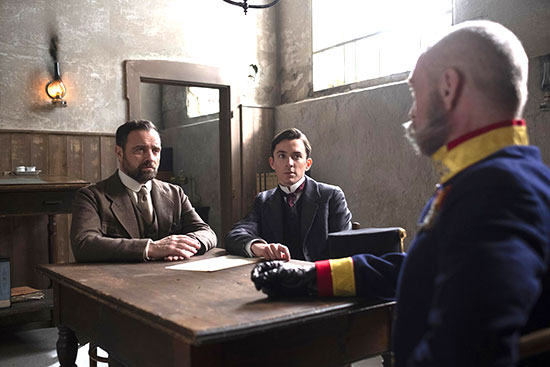 "Vienna Blood" is a "unique, ambitious and compelling crime drama," (Sue Deeks, BBC Head of Programme Acquisition) that will be "exciting and funny at the same time." (Director Robert Dornhelm)
Red Arrow Studios International promises a premium feel: "While there could have been other versions of the show that would have cost less, been more manageable and had a lesser scope, for this kind of elevated material, you have to be brave enough to back it at the level of size and expenditure it requires to deliver creatively."
Co-production Austrian partner ORF said the period drama is a "visually and substantively exciting journey." Referencing a Vienna ruled by anti-Semitic politicians, ORF added "With 'Liebermann' we create a densely woven, sociopolitical microcosm full of suspense that takes us back to the era of Golden Vienna around 1900, which today serves as a mirror for a society in upheaval, at the beginning of modernity."
Produced by Endor Productions, a Red Arrow Studios company, MR Film for ZDF (Germany) and ORF (Austria).
When and where can I watch Vienna Blood?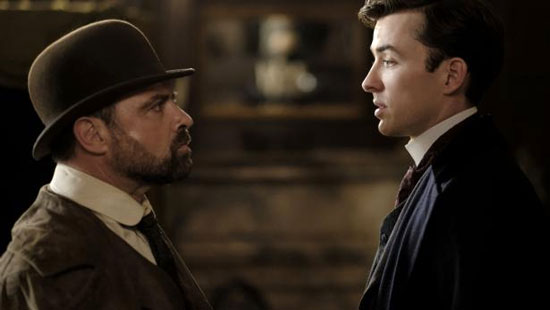 The series, directed by Robert Dornhelm (War and Peace 2007) and Umut Dag, will premiere on BBC Two in the UK in 2019. In August 2019, Producer Oliver Auspitz remarked that they are also in "talks with a major US network." And… now we have some excellent news! 
Episode 1 of "Vienna Blood" premieres in the US on PBS, Sunday, January 19, 2020 at 10 PM EST. Episodes 2 – 6 will air on the following Sundays in the same time slot. 
Watch the trailer below.
---
If you enjoyed this post, wander over to The Period Films List, with the best British, historical and costume dramas sorted by era. Be sure to see our list of the Best British TV Period Mystery Adaptations, and our interview about the upcoming murder mystery series Dead Still. We also have a series of articles dedicated to Agatha Christie adaptations, comparing the book and movies, like this one.