Last Updated on February 6, 2018
It's time for the period drama line-up for what's new to streaming on Netflix Instant in the US in September.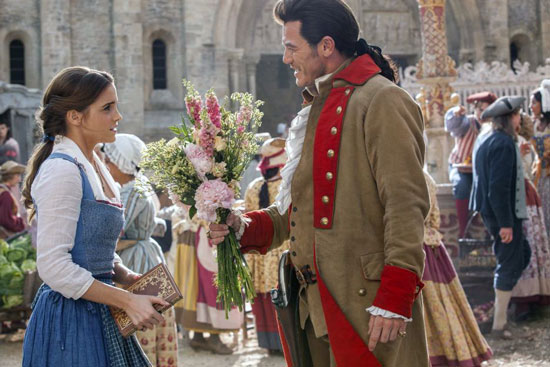 September brings an eclectic selection of period dramas – there are award-winning cinema hits, a classic literary adaptation, another season of a much-loved BBC / PBS television mini-series, and some period films that artfully tackle difficult subject matter, alongside some solid options for family viewing.
About half of the new offerings are available to download so you can watch them offline. We know of two period dramas that are on their way out – you'll find them at the bottom of the list. Watch them while you can!
*If you need instructions on how to download from Netflix, scroll down to the end of the 75 Period Dramas to Download from Netflix post.
---
To help keep this site running: Willow and Thatch may receive a commission when you click on any of the links on our site and make a purchase after doing so.
---
---
---
Coming to Netflix in September

Beauty and the Beast (2017)
Belle, a bright, beautiful and independent young woman, is taken prisoner by a beast in its castle. Despite her fears, she befriends the castle's enchanted staff and learns to look beyond the beast's hideous exterior, allowing her to recognize the kind heart and soul of the true prince that hides on the inside.
The story and characters you love come to life in the live-action adaptation of Disney's animated classic, a cinematic event celebrating one of the most beloved tales ever told.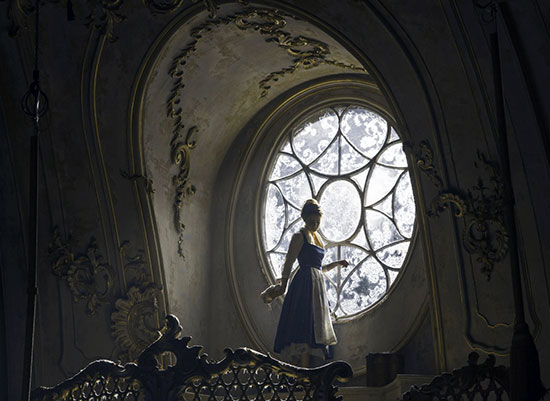 "What Beauty and the Beast rises or falls on is the love story, and here, allowed to slow down to let in intimate moments, the movie catches fire. It's an exhilarating gift." – Rolling Stone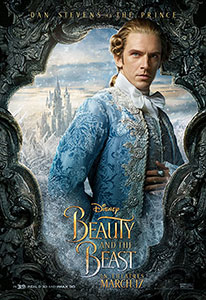 Starring Emma Watson, Dan Stevens, Luke Evans, Josh Gad, Ewan McGregor, Stanley Tucci, Audra McDonald, Gugu Mbatha-Raw, Hattie Morahan.
Rated PG
Available September 19, 2017.
Note: Did you remember that Emma Watson played Pauline Fossil in the 1930s London-set Ballet Shoes? Downton Abbey's Dan Stevens is our beast / prince.
---
Call the Midwife (BBC) Series 6

The chronicles the lives of a group of midwives living in East London.
It's now 1962 and times are changing, from the beacon of the contraceptive pill and the shadow of infamous gangsters the Krays, to the new welfare policies introduced by the government. Back in Poplar, when the rather austere Sister Ursula is appointed the new head of Nonnatus House, Sister Julienne finds herself demoted and working back alongside the midwives as an ordinary member of staff. She is not the only one to face challenges closer to home. As they strive to help mothers and families cope with the demands of childbearing, disability, disease and social prejudice, our beloved medics must make choices – and fight battles – of their own. Season 6 sees them laugh together, cry together, and pull together, supporting each other as never before.
Adapted by Heidi Thomas from the best-selling memoirs of Jennifer Worth.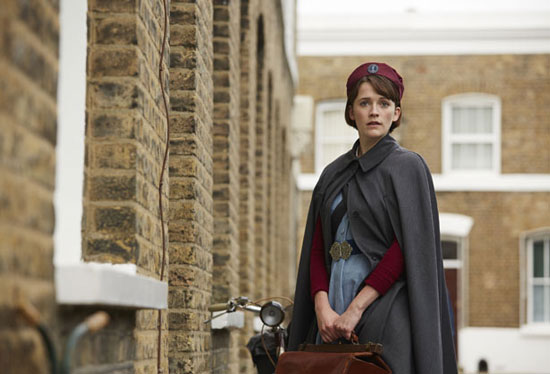 Starring Vanessa Redgrave, Jenny Agutter, Laura Main, Judy Parfitt, Stephen McGann, Helen George, Cliff Parisi, Bryony Hannah.


Rated TV-PG
Available to DOWNLOAD.
Available September 18, 2017.
Note: If you haven't started this compelling – and award-winning – series, give it a try! If you start binge-watching now, you may be all caught up for the new Christmas special that will air on PBS this year. The series is guaranteed to be around for at least 3 more seasons.
---
Carol (2015)

Carol follows two women from very different backgrounds who find themselves in an unexpected love affair in 1950s New York. As conventional norms of the time challenge their undeniable attraction, an honest story emerges to reveal the resilience of the heart in the face of change. A young woman in her 20s, Therese Belivet, is a clerk working in a Manhattan department store and dreaming of a more fulfilling life when she meets Carol, an alluring woman trapped in a loveless, convenient marriage. As an immediate connection sparks between them, the innocence of their first encounter dims and their connection deepens. While Carol breaks free from the confines of marriage, her husband begins to question her competence as a mother as her involvement with Therese and close relationship with her best friend Abby come to light.



Based on the novel The Price of Salt by Patricia Highsmith, the period film received critical acclaim and many accolades, including five Golden Globe Award nominations, six Academy Award nominations, and nine BAFTA Award nominations; as well as five Dorian Awards and awards from the New York Film Critics Circle, Los Angeles Film Critics Association, and National Society of Film Critics.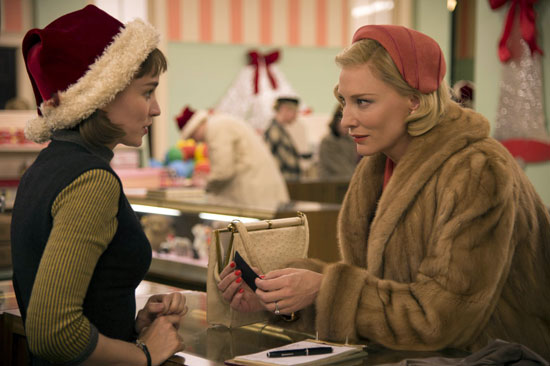 "Everything is so perfectly beautiful in Carol, director Todd Haynes' '50s melodrama, that it more closely resembles a museum diorama than a movie — until its luminous stars, Cate Blanchett and Rooney Mara, breathe life and passion into it." – Salt Lake Tribune
Starring Cate Blanchett, Rooney Mara, Sarah Paulson, Jake Lacy, John Magaro, Cory Michael Smith, Carrie Brownstein, Kevin Crowley, Nik Pajic, Kyle Chandler.

Rated R for a scene of sexuality/nudity and brief language.
Available to DOWNLOAD.
Available September 20, 2017.
City of God / Cidade de Deus (2002)

The streets of the world's most notorious slum, Rio de Janeiro's City of God, are a place where combat photographers fear to tread, police rarely go and residents are lucky if they live to the age of 20. In the midst of the oppressive crime and violence, a young boy will grow up to discover that he can view the harsh realities of his surroundings with an artistic eye. In the face of impossible odds, his brave ambition to become a professional photographer becomes a window into his world and ultimately his way out.
Set in the 1970s.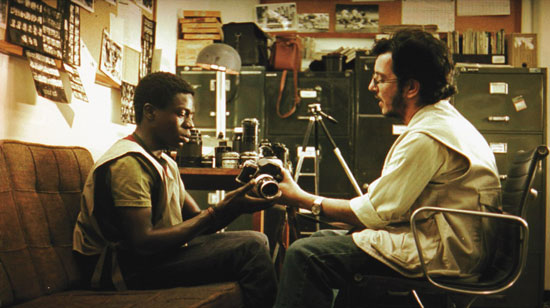 "Hard to watch but even harder to tear your eyes away from." – Roger Moore
Starring Alexandre Rodrigues, Alice Braga, Leandro Firmino da Hora, Phellipe Haagensen, Seu Jorge.
Nominated for four Academy Awards.
In Portuguese with English subtitles.
Rated R for strong brutal violence, sexuality, drug content and language.
Available to DOWNLOAD.
Available September 1, 2017.
Dead Poets Society (1989)

A new English teacher, John Keating, is introduced to an all-boys preparatory school that is known for its ancient traditions and high standards. He uses unorthodox methods to reach out to his students, who face enormous pressures from their parents and the school. With Keating's help, students Neil Perry, Todd Anderson and others learn to break out of their shells, pursue their dreams and seize the day.
Set in 1959.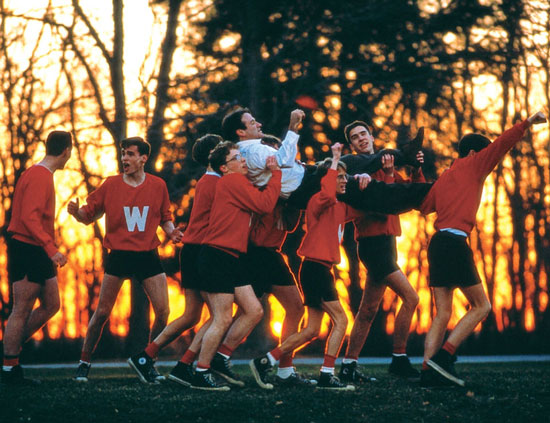 Starring Robin Williams, Robert Sean Leonard, Ethan Hawke, Josh Charles, Gale Hansen.
Nominated for four Academy Awards, including Best Picture. Winner of Best Original Screenplay.
Rated PG
Available September 1, 2017.
First They Killed My Father (2017)

A daughter of Cambodia remembers so the world may never forget.
Loung Ung is 5 years old when the Khmer Rouge assumes power over Cambodia in 1975. They soon begin a four-year reign of terror and genocide in which nearly 2 million Cambodians die. Forced from her family's home in Phnom Penh, Ung is trained as a child soldier while her six siblings are sent to labor camps.
Based on the 2000 best-selling memoir written by Loung Ung, a Cambodian author and childhood survivor of the Pol Pot regime. It is her personal account of her experiences during the Khmer Rouge years.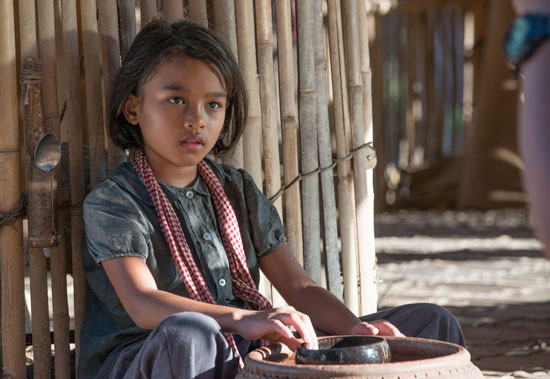 Starring Sveng Socheata, Phoeung Kompheak, Sareum Srey Moch.
Rating unknown but contains mature content. "It's the story of a war through the eyes of a child, but it is also the story of a country."
Available to DOWNLOAD.
Available September 15, 2017.
Gangs of New York (2002)

As waves of immigrants swell the population of New York, corruption thrives in lower Manhattan's Five Points section. Young Irish immigrant Amsterdam returns seeking revenge against the rival gang leader who killed his father. But Amsterdam's personal vendetta becomes part of the gang warfare.
Loosely based on the 1928 nonfiction book, and nominated for numerous awards, including the Academy Award for Best Picture, Best Actor, and Best Costume Design, among seven other Oscar nominations.
Set in 1863 in the Victorian era.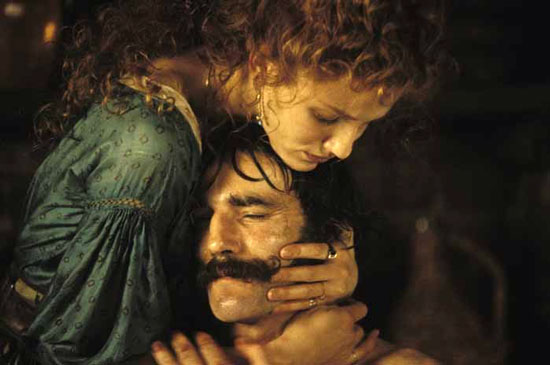 "It's never less than compelling, driven by an overwhelming, larger than life performance from Day-Lewis and by Scorsese's grandiose historical imagination." – Time Out
Starring Leonardo DiCaprio, Daniel Day-Lewis, Cameron Diaz, Jim Broadbent, John C. Reilly, Henry Thomas, Liam Neeson, Brendan Gleeson.
Rated R for intense strong violence, sexuality/nudity and language.
Available to DOWNLOAD.
Available September 1, 2017.
Note: Scorsese received both praise and criticism for historical depictions in the film. You can read Natgeo's Fact vs. Fiction article about the epic period drama here.
---
Newsies: The Broadway Musical (2017)

Set in New York City at the turn of the century and based on a true story, Newsies is the rousing tale of Jack Kelly, a charismatic newsboy and leader of a ragged band of teenaged 'newsies,' who dreams only of a better life far from the hardship of the streets. But when publishing titans Joseph Pulitzer and William Randolph Hearst raise distribution prices at the newsboys' expense, Jack finds a cause to fight for and rallies newsies.
Filmed live on stage at the Pantages Theatre in Hollywood, CA, this not-to-be-missed high energy show stars Original Broadway cast members Jeremy Jordan as "Jack Kelly," Kara Lindsay as "Katherine," Ben Fankhauser as "Davey" and Andrew Keenan-Bolger as "Crutchie". They're joined by North American Tour stars Steve Blanchard as "Joseph Pulitzer," and Aisha de Haas as "Medda Larkin," and Ethan Steiner as "Les" along with members of both the Broadway and North American Tour ensembles, filling the stage with more "newsies" and more dancing than ever before.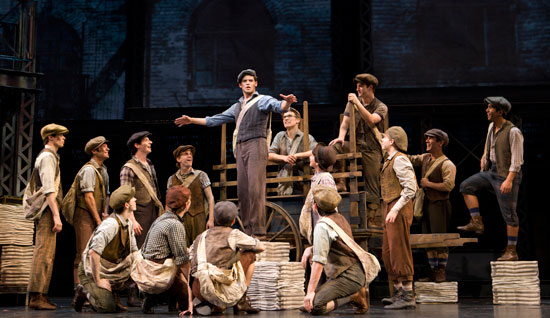 "Even for the cynics among us, "Newsies" has a stirring, old-school sincerity that's hard to resist." – New York Times
Starring Jeremy Jordan, Kara Lindsay, Ben Fankhauser, Andrew Keenan-Bolger, Steve Blanchard, Aisha de Haas, Ethan Steiner, Tommy Bracco, Joshua Burrage, Ben Cook.


Rated PG
Available September 5, 2017.
Note: Not to be confused with Disney's Newsies (1992), the movie which stars Christian Bale, also a PG rated musical based on the real-life New York City newsboy strike of 1899.
---
The Secret Garden (1993)

In the early 1900s, recently orphaned 10-year old Mary Lennox is sent from her home in India to her uncle Lord Archibald Craven's mansion, Misselthwaite Manor, in Yorkshire, England. Her new home is full of secrets: she not only discovers an invalid cousin she never knew she had but also a secret garden in need of repair.
Agnieszka Holland's sophisticated adaptation of this classic tale sticks closely to the source (the classic 1911 Frances Hodgon Burnett novel) and expands upon the themes of isolation, renewal, and the need for risk in personal growth.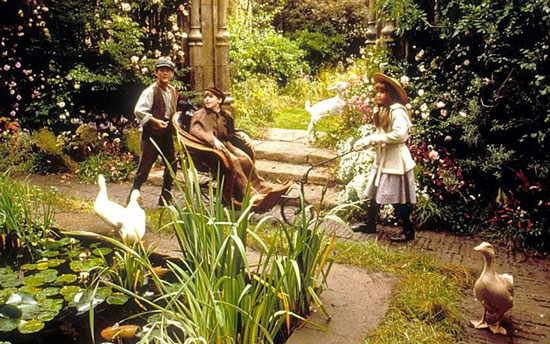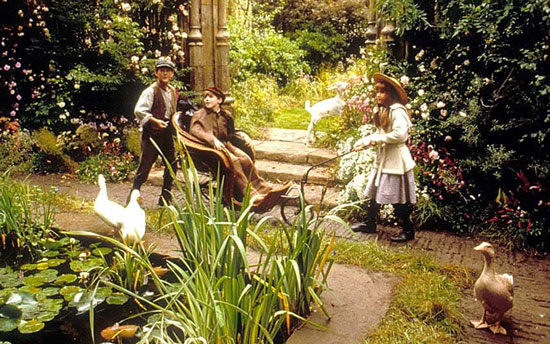 "The film retains the gothic atmosphere of the book and looks amazing, thanks to Roger Deakins's scintillating photography. Stealing the show is Maggie Smith as beastly housekeeper Mrs Medlock." – Radio Times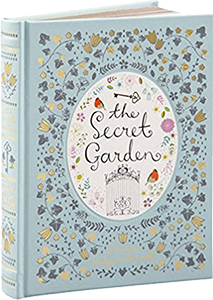 "Some "children's films" are only for children. Some can be watched by the whole family. Others are so good they seem hardly intended for children at all, and "The Secret Garden" falls in that category. It is a work of beauty, poetry and deep mystery, and watching it is like entering for a time into a closed world where one's destiny may be discovered." – Roger Ebert
Starring Kate Maberly, Heydon Prowse, Andrew Knott, Maggie Smith (who won a BAFTA Award for Best Actress in a Supporting Role for her performance), Laura Crossley, John Lynch, Walter Sparrow, Irène Jacob, Frank Baker.
Rated G
Available September 1, 2017.
Animated Period Movies for the Kids
Hercules (1997)

Disney tackles Greek mythology in this animated feature. Hercules (Tate Donovan), a son of gods, was snatched as a baby by Hades (James Woods) and forced to live among mortals as a half-man, half-god. Now a teenager, Hercules needs to perform a rite of passage on Earth to prove himself worthy of living with the gods on Mount Olympus. With his plucky satyr sidekick, Philoctetes (Danny DeVito), along for the ride, Hercules must learn how to use his strength to defeat a series of evil creatures.
Rated G
Available September 1, 2017.
Mulan (1998)

Fearful that her ailing father will be drafted into the Chinese military, Mulan (Ming-Na Wen) takes his spot — though, as a girl living under a patriarchal regime, she is technically unqualified to serve. She cleverly impersonates a man and goes off to train with fellow recruits. Accompanied by her dragon, Mushu (Eddie Murphy), she uses her smarts to help ward off a Hun invasion, falling in love with a dashing captain along the way. Loosely based on the legend of the legendary woman warrior from the Southern and Northern Dynasties period (420–589) of Chinese history.
Rated G
Available September 1, 2017.
Pocahontas (1995)

A musical version of the story of the legendary Indian princess. An English soldier and the daughter of an Algonquin chief share a romance when English colonists invade seventeenth-century Virginia.
Rated G
Available September 14, 2017.
You May Also Like
Murder Maps: Season 3

The "well-crafted" docudrama Murder Maps takes you back in time to some of the most shocking and surprising murder investigations in history. In each episode we visit a different era in London's dark past and through dramatic reconstruction we tell the stories of how the killers were eventually brought to justice. As the series progresses we witness how the police deployed more and more forensic methods in the investigations.
Presented by Nicholas Day. Shown on the History Channel.
Available September 30, 2017.
Leaving in September
Julia (1977)

At the behest of an old and dear friend, playwright Lillian Hellman undertakes a dangerous mission to smuggle funds into Nazi Germany.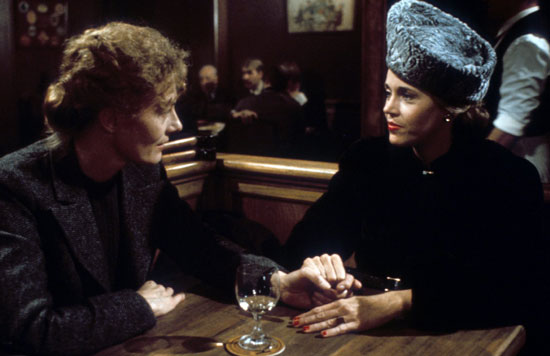 Starring Jane Fonda, Vanessa Redgrave, Jason Robards.
Rated PG.
Leaving September 1.
---

Sweeney Todd: The Demon Barber of Fleet Street (2007)
The infamous story of Benjamin Barker, a.k.a. Sweeney Todd, who sets up a barber shop down in London which is the basis for a sinister partnership with his fellow tenant, Mrs. Lovett. Based on the hit Broadway musical.
Starring Johnny Depp, Helena Bonham Carter, Alan Rickman.
Rated R.
It's included in our Halloween List.
Leaving September 1.
---

Willow and Thatch exists because of you: You can shop our Jane Austen Period Drama Adaptations merchandise, click on our links (like these that take you to Etsy and Amazon) and make purchases on those sites, and buy period-inspired products from the Lovely Things Shop. You can also continue to share our articles, or make a financial contribution by emailing us. All these things allow us to write feature articles, update The Period Films List, mail out our newsletter, maintain the website and much more. Thank you!
If you enjoyed this post, be sure to see The Period Films List, with the best historical and costume dramas sorted by era. Also see which historical and costume dramas are Free to Stream on VUDU, Period Dramas Added to Prime in August, and the Fall 2017 Period Drama Line-Up on PBS Masterpiece.
SaveSave
SaveSave
SaveSave
SaveSave
SaveSaveSaveSave
SaveSave
SaveSave
SaveSave
SaveSave
SaveSave
SaveSave
SaveSave
SaveSave
SaveSaveSaveSaveSaveSave
SaveSave
SaveSave
SaveSave
SaveSave
SaveSave
SaveSave
SaveSave
SaveSave
SaveSave
SaveSave
SaveSave