Last Updated on November 4, 2020
Set in vibrant 1950s India, "A Suitable Boy" is an epic tale of life and love, based on the classic novel of the same name by Vikram Seth.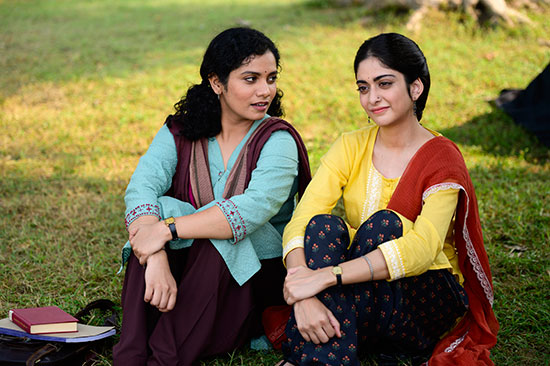 ---
To help keep this site running: Willow and Thatch may receive a commission when you click on any of the links on our site and make a purchase after doing so.
---
Below, "A Suitable Boy" series screenwriter and executive producer Andrew Davies (Pride and Prejudice, War and Peace, Les Misérables) fills us in on his new adaptation for the BBC.
The six-part series premieres in the U.S. and Canada exclusively on Acorn TV on Monday, December 7, 2020.
---
---
How did you become aware of Vikram Seth's book?
AD: I first read Vikram Seth's lovely novel about 20 years ago when somebody asked me if I wanted to adapt it. I had the great pleasure of reading it and, at that time, I just felt it was perfect as it was. That maybe nobody should adapt it.
But then in 2019 I got asked again. I had adapted War and Peace, a Russian masterpiece and Les Misérables, a French masterpiece, so I thought it was a good time to work on an Indian masterpiece, and it's been such a joy.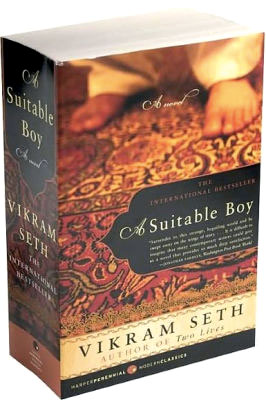 What is at the heart of "A Suitable Boy"?
AD: At the heart of this very simple story, there is a girl called Lata and the question of who is she going to marry, if anybody? It is all set against all the turmoil of an emerging nation, India, in 1951, just a few years after partition with all these stresses, strains and political difficulties.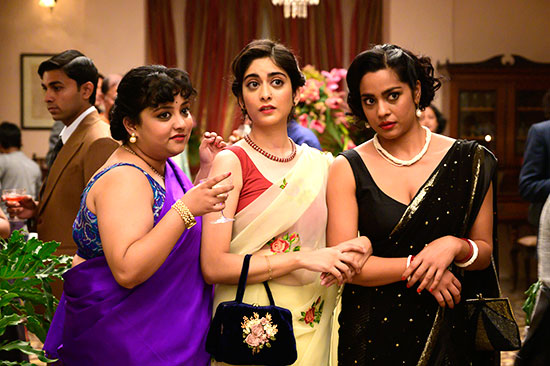 Who are the principal characters in "A Suitable Boy"?
AD: At the centre of the book, we have two lovely charismatic characters Lata and Maan and right at the beginning of the story, we get a sense that perhaps they're going to be together. Lata is a university student, on the threshold of life. Maan is a bad boy; his father is an important politician who is very disappointed in his son's failure to settle to anything.
However, we love Maan because he's impulsive, charming and he falls in love with a rather unsuitable person.That love story is one that absolutely fascinates us.
What aspects of the story will a modern audience identify with?
AD: The one thing that all audiences identify with is a love story. There are three possible suitors; which boy is she going to choose? People will identify with the idea of young people struggling for their independence, that struggle to stay close to your family but also still forge your own life. Both Lata and Maan are trying to do that in different ways. We also see it from the parents' point of view, which is powerful.
Lata's mother Mrs Rupa Mehra is such a lovable character. She is determined to boss her children about but they love each other so much. We want her to be happy with the outcome of the story and we want Mahesh Kapoor to be happy with his son too. He loves his son but has trouble showing it as Maan is so disappointing in his conduct.
Could you talk us through how you adapted "A Suitable Boy"?
AD: The adaptation process was pretty difficult as there is so much story in the novel. I concentrated on the two characters of Lata and Maan and restricted myself to the aspects of the story that they concern. That was the guiding principle; it was a long process to distil it down to six hours.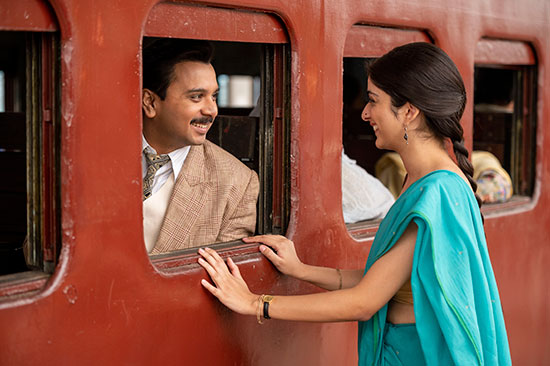 How has it been working with author Vikram Seth?
AD: It's been an absolute pleasure and a privilege to work with Vikram Seth. I was so honoured that he approved of me to adapt his wonderful novel. He's been a delightful companion, very generous and sharing. Of course he's so knowledgeable about the project that I've been able to draw from him personally, as well as from the book, so it's been great. I've made a friend in him, which is lovely.
What would you like audiences to take from your adaptation?
AD: I would like the audience to be thrilled and moved, and also to learn something about what India has gone through in the last 50, 60 or 70 years. It's a great story and it's got such lovely characters. It is funny as well – I think our audience will laugh a lot.
Read more, and watch the trailer for, "A Suitable Boy" here. 
---
If you enjoyed this post, want to wander over to The Period Films List.