Last Updated on September 9, 2020
A new adaptation of Daphne du Maurier's 1938 novel "Rebecca" is coming to Netflix in the fall of 2020.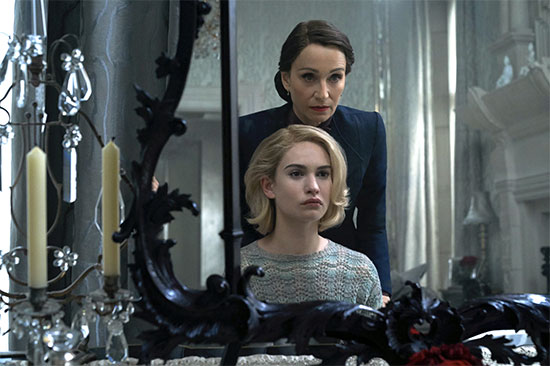 ---
To help keep this site running: Willow and Thatch may receive a commission when you click on any of the links on our site and make a purchase after doing so.
---
In the gothic thriller, a young 1930s era newlywed finds herself in living in the shadow of her wealthy husband's previous wife. Read on for cast details, premiere date, photos and to watch the trailer.
---
---
Lily James (Downton Abbey, The Guernsey Literary…) plays Mrs. de Winter in the upcoming Netflix movie. The young bride soon discovers that Manderley, her new home on the bleak English coast, is laden with the memory of her husband's first wife. She's forced to battle the shadow of the mysterious – and dead – Rebecca, whose legacy continues to haunt the house. Navigating issues of class, love, deception and jealousy, she grows from a timid girl into a empowered woman.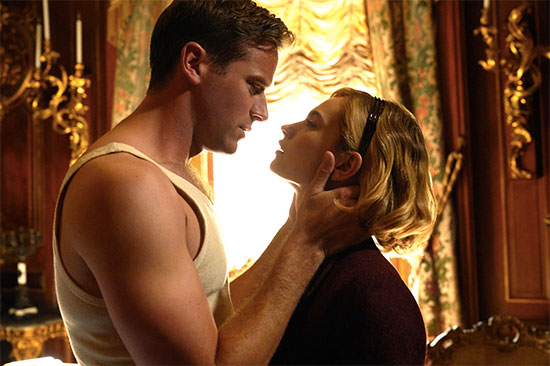 Actor Maxim de Winter (Armie Hammer, On the Basis of Sex) is a distinctive choice in the role of the aristocratic, brooding widower. He's not only American, but is just a few years older than James, 30. Du Maurier wrote Maxim as a 42-year-old, and his bride as a 20-something innocent. Even though this is a departure from both the book and what we've seen in other screen adaptations, we have faith in Hammer's ability to be a convincing Maxim.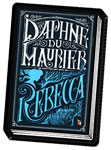 The incomparable Kristin Scott Thomas (The English Patient) has been cast as Mrs. Danvers, the creepy and cold antagonist, and head housekeeper at the Manderley estate. Du Maurier's Mrs. Danvers is "tall and gaunt, dressed in deep black […] [with] prominent cheek-bones and great, hollow eyes [that] gave her a skull's face, parchment-white, set on a skeleton's frame." Yikes.
Thomas follows Judith Anderson, who played Danvers in Alfred Hitchcock's 1940 version, and Diana Rigg who took on the role in the excellent 1997 PBS Masterpiece mini-series adaptation. Hitchcock's "Rececca," starring Laurence Olivier and Joan Fontaine, won the Academy Awards for Best Picture and Best Cinematography. It was Hitchcock's first American movie.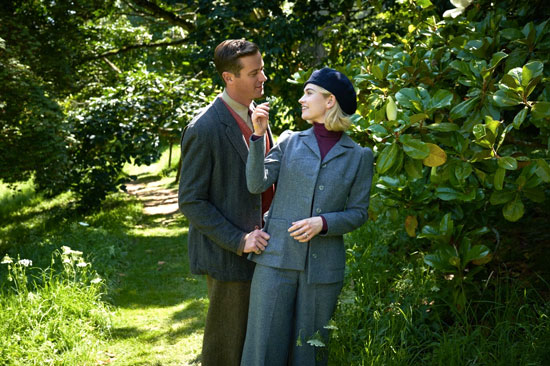 Keeley Hawes (The Durrells in Corfu) plays Mrs. Beatrice Lacy, Maxim's older sister. In the book she's rather fond of the new Mrs. de Winter, but the young bride doesn't initially grasp this, and thinks Beatrice is comparing her to Rebecca.

---
Watch Rebecca (1997) from PBS Masterpiece now.
---
Sam Riley (Mr. Darcy in Pride and Prejudice and Zombies) plays Rebecca's no-good cousin Jack Favell. Watch out for this guy…
Tom Goodman-Hill, who has appeared in period dramas ranging from "Call the Midwife," to "The Hollow Crown," to "Mr Selfridge," and "The Imitation Game," takes on the role of English gentleman Frank Crawley. He's the dutiful agent of Manderley, loyal to Maxim, and has Mrs. de Winter's back.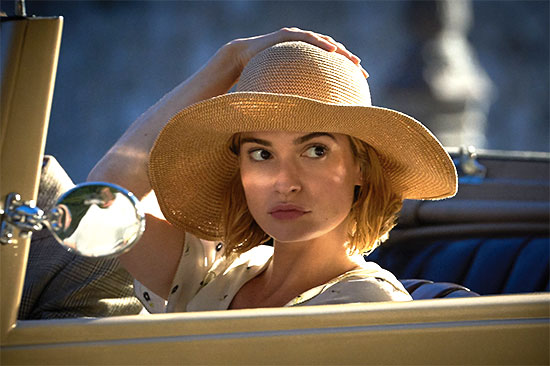 Maxim and Beatrice's grandmother is played by Jane Lapotaire, who you may remember from her role as Princess Irina in "Downton Abbey." Look for her also in Season 3 of "The Crown" as Princess Alice of Greece.
Young Bryony Miller (Patrick Melrose) plays Clarice, Mrs. de Winter's personal maid, and would-be friend.
The Netflix and Working Title period drama is directed by British filmmaker Ben Wheatley (A Field in England), and filmed in the UK and France. The screenplay for the literary adaptation is penned by Jane Goldman (The Limehouse Golem, Woman in Black), so it should be sufficiently chilling and thrilling, but it's hard to remake a classic. Beyond a strong cast and stellar production values, here are 5 things the new Netflix adaptation will need.
Rebecca (2020) premieres globally on Netflix October 21, 2020. 
Written over 80 years ago, Rebecca has never been out of print. The period dramas Jamaica Inn, My Cousin Rachel, and Frenchman's Creek are also adaptations of Daphne du Maurier's books.
---
If you enjoyed this post, you'll want to wander over to The Period Films List. You'll especially like the Best Period Dramas: Interwar Era List.