Last Updated on October 27, 2018
It's time for the period drama line-up for what's new to streaming on Netflix Instant in the US in November – and also what's leaving.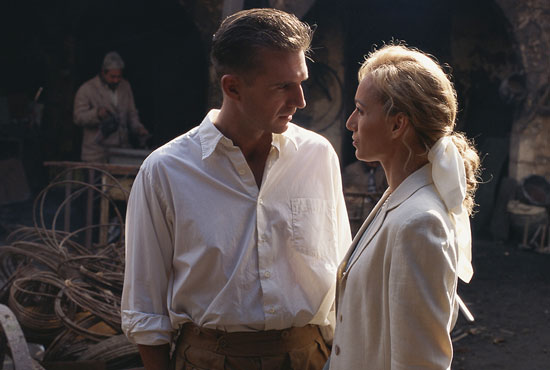 ---
To help keep this site running: Willow and Thatch may receive a commission when you click on any of the links on our site and make a purchase after doing so.
---
There's something for everybody this month, including a 1910s-set animated family movie ("Angela's Christmas") based on the children's book "Angela and the Baby Jesus" by Frank McCourt, a new historical epic from Netflix ("Outlaw King"), and a multi Oscar award-winning romantic film ("The English Patient"). Several of the offerings take place during or just after World War II, and others are in the Medieval era, and yay! to finally being available to stream "The Water Horse." 
Be sure to click through to watch the trailers, and read our notes that appear under some titles – they may save you from watching something you'll wish you hadn't (or help you find something you nearly skipped over).
We've also curated some other non-period feel-good movies and TV series including comedies and romances, that are coming to Netflix this month that you might like. See the "You May Also Like" section for these additional suggestions of what to watch.

---
---
Period Dramas Coming in November
---
---

Angela's Christmas (2017)
A period-set animate tale for the whole family. A trip to church with her family on Christmas Eve gives young Angela an extraordinary idea. Set in Ireland in the 1910s, Angela's Christmas is a funny, heart-warming and poignant story about the power of family and the innocent desire of a child to ensure everyone is safe, warm and loved at Christmas time.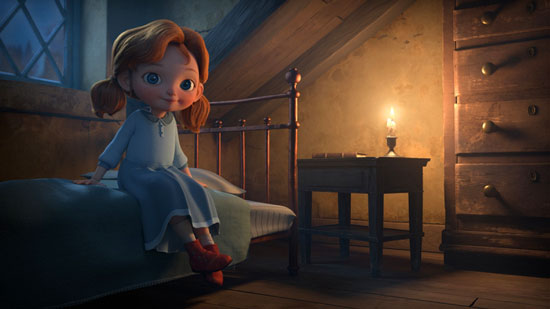 Based on Frank McCourt's only children's book, inspired by a story his mother Angela told him as a child. McCourt won the Pulitzer Prize for his best-selling memoir, Angela's Ashes.
Starring Lucy O'Connell, Ruth Negga.
Not rated, but family friendly.
Available November 1
---
---

Bram Stoker's Dracula (1992)
Count Dracula, a 15th-century prince, is condemned to live off the blood of the living for eternity. Young lawyer Jonathan Harker is sent to Dracula's castle to finalize a land deal, but when the Count sees a photo of Harker's fiancée, Mina, the spitting image of his dead wife, he imprisons him and sets off for London to track her down. Perfectly creepy!
Directed by Francis Ford Coppola and inspired by the original Bram Stoker novel.
Academy Award for Best Costume Design, and others.
"I enjoyed the movie simply for the way it looked and felt. Production designers Dante Ferreti and Thomas Sanders have outdone themselves. The cinematographer, Michael Ballhaus, gets into the spirit so completely be always seems to light with shadows."
Starring Gary Oldman, Winona Ryder, Anthony Hopkins.
Rated R (for sexuality and horror violence)
Available November 1
---

Julie & Julia (2009)
Frustrated with a soul-killing job, New Yorker Julie Powell embarks on a daring project: she vows to prepare all 524 recipes in Julia Childs' landmark cookbook, "Mastering the Art of French Cooking." Intertwined with Julie's story is the true tale of how Julia Child herself conquered French cuisine with passion, fearlessness, and plenty of butter.
Set in post-war Paris and 2002.
Starring Amy Adams, Meryl Streep, Chris Messina.
Rated PG-13
Available November 1
---

The English Patient (1996)
A badly burned man, Laszlo de Almasy, is tended to by a nurse, Hana, in an Italian monastery near the end of World War II. His past is revealed through flashbacks involving a married Englishwoman and his work mapping the African landscape.
The sweeping expanses of the Sahara are the setting for a passionate love affair in this adaptation of Michael Ondaatje's novel.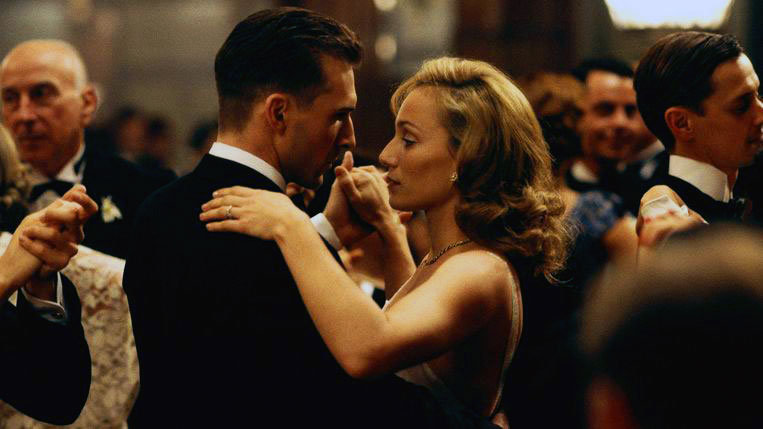 "A must see film for all lovers of cinema on a grand and sweeping scale." – BBC
Winner of Academy Award for Best Picture, Best Costume Design, Best Cinematography, Best Art Direction-Set Decoration, and others.
Starring Ralph Fiennes, Juliette Binoche, Willem Dafoe, Kristin Scott Thomas, Colin Firth.
Rated R (for sexuality, some violence and language)
Available November 1
---

The Water Horse: Legend of the Deep (2007)
On the shore of Loch Ness, Scotland, Angus finds an unusual egg. When it hatches, it releases an unexpected surprise: a water horse, the legendary creature from Scottish mythology. While the boy tries to keep its existence hidden from his mother, he and his new pet, Crusoe, quickly become inseparable. But as the water horse grows larger, eventually becoming the fabled Loch Ness monster, Angus must protect his friend from those who would want to do it harm. Based on the book by Dick King-Smith.
Set during the Second World War in 1942.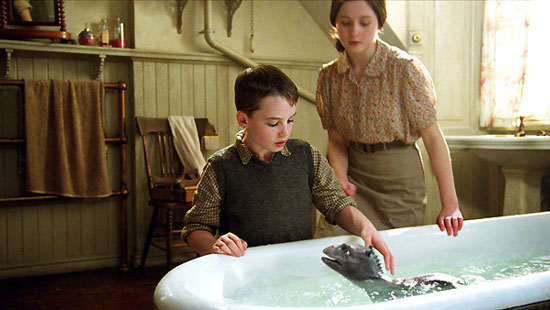 "If you can't think of three more endearing recent family movies than "My Dog Skip," "Babe" and "Millions," then here's another title to add to the list. "The Water Horse: Legend of the Deep" is based on a book by the author of "Babe," made by the director of "My Dog Skip," and stars the hero of "Millions" and it fully lives up to its linage. " – Roger Ebert
Starring Emily Watson, David Morrissey, Alex Etel, Bruce Allpress.
Rated PG
Available November 1
---

Pirates of the Caribbean: At World's End (2007)
Will Turner and Elizabeth Swann join forces with Capt. Barbossa to free Jack Sparrow from Davy Jones' locker. Meanwhile, the crew of the Flying Dutchman ghost ship wreaks havoc on the Seven Seas. The friends must navigate dangerous waters to confront Chinese pirate Sao Feng and, ultimately, they must choose sides in a battle wherein the pirate life hangs in the balance.
Starring Orlando Bloom, Keira Knightley, Geoffrey Rush, Johnny Depp.
Rated PG-13
Available November 4
---

Outlaw King (2018)
After being crowned King of Scotland, legendary warrior Robert the Bruce is forced into exile by the English and leads a band of outlaws to help him reclaim the throne.
The film opens in Scotland in 1304. "I couldn't shake the feeling that the period between 1304 and 1307 was where the most extreme things were happening – and this is what we have focussed on. We conflated some characters and events in the interests of drama and time, but we have broadly been very faithful to the recorded history or this timeframe." – director David Mackenzie
Starring Florence Pugh, Chris Pine, Aaron Taylor-Johnson.
Rated R
Available November 9
Note: Not for sensitive viewers as this is filled with brutal war violence, but others may appreciate the grand scale of this historical epic that includes some powerful scenic shots and a love story. In the words of Actor Chris Pine, "The violence is really violent, the love is beautiful, the country is stunning." The film's settings include some of Scotland's most iconic historical sites such as Linlithgow Palace, Craigmillar Castle, Dunfermline Abbey, Glasgow Cathedral, Tullibardine Chapel, Borthwick Castle, Doune Castle, Blackness Castle and the University of Glasgow.
---

The Ballad of Buster Scruggs (2018)
This falls into the "absurd dark comedy" category – but maybe you need a little pseudo Victorian era offbeat prairie humor from the directors of True Grit and No Country for Old Men. Saddle up for six tales about the American frontier from the unique minds of Joel and Ethan Coen, who wrote and directed this anthology of Westerns.
Starring James Franco, Liam Neeson, David Krumholtz, Clancy Brown, Tom Waits.
Rated R (for some strong violence)
Available November 16
---

The Last Kingdom: Season 3 (BBC)
As a child, Uhtred witnessed his father being killed and the Saxon army defeated by invading troops. Danish warlord Earl Ragnar captured Uhtred and raised him in a Danish camp alongside fellow captive Brida, a sharp-tongued girl. Years later, Uhtred is a valiant warrior who is dealt another tragic blow when his home is deliberately set on fire, killing his surrogate family, including Ragnar. Now exiled — alone except for Brida by his side — he vows to avenge Ragnar's death and reclaim his homeland. But, he must choose between his birth country and the people who raised him. If he is going to help birth a new nation and ultimately recapture his ancestral land he must walk dangerous path between both sides.
In Season 3: As Alfred's health weakens — and with it his dream of a united England — Uhtred must take command and confront a new threat, Danish warlord Sigrid.
Starring Alexander Dreymon, Eliza Butterworth, Ian Hart, David Dawson.
Rated TV-MA
Available November 19
---

Frontier: Season 3
There's money to be made in the fur trade in the 1700s, which is why Declan Harp is trying to get a piece of it. The outlaw trapper is leading a campaign to breach the Hudson's Bay Company's monopoly on fur in Canada. Lord Benton, on the other hand, is bent on restoring the company's stranglehold on fur and is on a mission to stamp out Harp, who turns to an old ally when bounty hunters close in on him. Harp eventually devises an elaborate scheme to plunder Hudson's Bay and set a trap for Benton.
In Season 3: While Harp pursues Lord Benton to rescue Grace, Michael takes command of the Black Wolf Company and Sokanon embarks on a righteous crusade.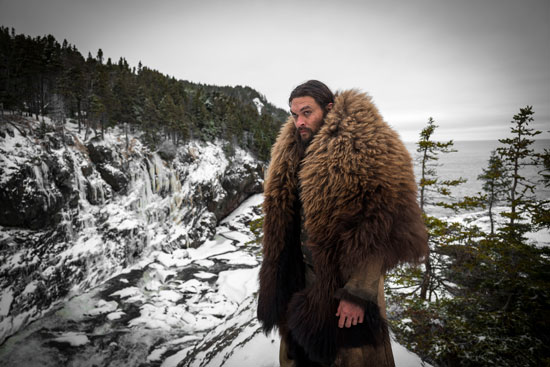 Starring Jason Momoa, Landon Liboiron, Zoe Boyle, Jessica Matten, Alun Armstrong.
Rated TV-MA 
Available November 23
---
---
Non-Period Movies & Series You May Also Like
A Christmas Prince: The Royal Wedding (2018): A year after helping Richard secure the crown, Amber's getting ready to walk down the aisle with him. But she's not so sure she's cut out to be queen.  Available November 30
Good Will Hunting (1997): The most brilliant mind at America's top university isn't a student, he's the kid who cleans the floors. Will Hunting is a headstrong, working-class genius who is failing the lessons of life. After one too many run-ins with the law, Will's last chance is a psychology professor, who might be the only man who can reach him. Finally forced to deal with his past, Will discovers that the only one holding him back is himself. Watch the TRAILER Available November 1
The Great British Baking Show: Collection 6: The mouth-watering contest returns to the big white tent with 12 new bakers and another season bursting with delicious surprises. Available November 9
Happy as Lazzaro (2018): Ordinary teen Lazzaro is content with life as a sharecropper in rural Italy, but a visit from the aristocrat landowner's son changes everything. Watch the TRAILER Available November 30
The Holiday Calendar (2018): A talented photographer stuck in a dead-end job inherits an antique Advent calendar that may be predicting the future — and pointing her toward love. Watch the TRAILER Available November 2
The Princess Switch (2018): When a down-to-earth Chicago baker and a soon-to-be princess discover they look like twins, they hatch a Christmastime plan to trade places. Available November 16
Sex and the City: The Movie (2008): The continuing adventures of Carrie, Samantha, Charlotte and Miranda as they live their lives in Manhattan four years after the series ended. Carrie is finally getting married to her Mr. Big. But her three best girlfriends must console her after one of them inadvertently leads Mr. Big to jilt her. Watch the TRAILER Available November 1
Sixteen Candles (1984): A girl's "sweet" sixteenth birthday becomes anything but special, as she suffers from every embarrassment possible. Watch the TRAILER Available November 1
---
---
Period Dramas Leaving Netflix
---
The Reader is leaving November 1, and Anna Karenina is leaving November 12.
---
Willow and Thatch exists because of you: You can shop our Jane Austen Period Drama Adaptations merchandise, click on our links (like these that take you to Etsy and Amazon) and make purchases on those sites, and buy period-inspired products from the Lovely Things Shop. You can also continue to share our articles, or make a financial contribution. All these things allow us to write feature articles, update The Period Films List, mail out our newsletter, maintain the website and much more. Thank you!
If you enjoyed this post, be sure to see The Period Films List,with the best British, historical and costume dramas sorted by era. Also see the list of BBC Period Dramas added to Prime in 2018.