Last Updated on November 26, 2017
Home Fires – the historical period series now airing on PBS Masterpiece, is a women-led drama set in a rural English town against the backdrop of the Second World War.
Samantha Bond (Downton Abbey) and Francesca Annis (Reckless, Cranford) star in this heartwarming story of courage, friendship, and holding onto light in our darkest moments.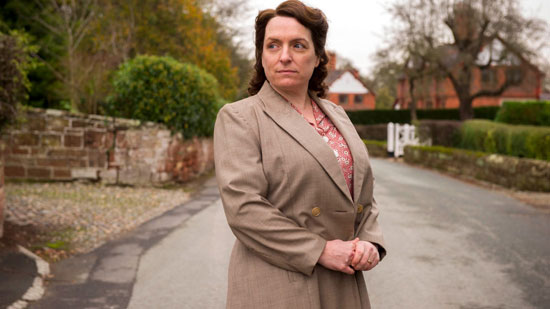 In the sixth episode of the season: There's cause for joy in the village as everyone prepares for a wedding. Pat has a big decision to make, but Bob has one last trick up his sleeve to thwart her plans. Frances fights to clear her name, and Alison continues to wrestle with her conscience. Even as the allies cheer for victory in the Battle of Britain, there's one more twist of fate in store for the citizens of Great Paxford.
Each week, Jambusters / Home Fires author Julie Summers introduces us to the coming episode of Home Fires. Here she shares some historical context that will be helpful to have before you watch the period drama's sixth episode of the second season, airing Sunday, May 7th, 2017 at 9 on PBS MASTERPIECE.
No spoilers, she promises, just some background detail to add to the enjoyment of the series.
Thank you so much to Julie not only for writing this series of posts, but for her non-fiction book Jambusters (Home Fires in the US) which provided the inspiration for this poignant period drama. I encourage you to explore the links at the bottom of this page and learn more about Julie Summers and her books.
This is so sad that we have arrived at the last episode of the season, and likely, of the series.
There's always hope.


If you haven't already read about the characters and a wide historical background for this entire season, you can do that now here.
You can read the history behind each episode of Season 2 here: episode 1, episode 2, episode 3, episode 4 and episode 5.
The True Cost of War
As the second season of Home Fires draws to its dramatic close I thought I would concentrate on a question I have spent a great deal of time working on: the true cost of war. The cost of the war in human terms. Not numbers of killed or wounded but the impact it had on their families.
One of the cruellest notifications a family could receive, short of killed, was Missing in Action. This was the fate of the Brindsley family in Home Fires. Miriam refused to believe that David was dead and held onto that hope against all the odds. In Jambusters I told the story of diarist Clara Milburn whose son, Alan, was posted as 'missing' after Dunkirk. Her diary entries over the summer of 1940 make haunting reading. In June she wrote: 'How curious this life is. A sort of deep stillness comes over everything from time to time. There is not much traffic on the roads during the week and the village seems empty in the evenings. One misses the young life everywhere, particularly Alan coming in in the early evening.' A month later there was still no news of her son: 'Always one is thinking of him, wondering whether he still lives and if so, whether he is well, where he is, what he does all day, what discomforts he is suffering. If… if… And so the days go by.' At the end of July she heard that he was a prisoner of war and hugged her husband 'for sheer joy at the good news'. It was not until October that she received a letter from him, a full nine months after she had last spoken to him over the phone. Alan Milburn returned safely but a very changed man.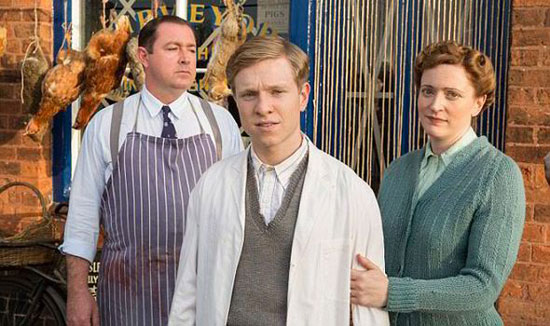 For Barbara Cartland the news from France was the same as for Clara Milburn. Both her brothers, Ronald and Tony, were fighting with the British Expeditionary Force. Ronald wrote to his mother just before he went into action: 'This is just to send you my love and bless you always. Don't be anxious if there is a long silence from me – the fog of war is pretty impenetrable. We shall win in the end, but there's horror and tribulation ahead of all of us. We can't avoid it. What a waste it all is, but after months of desolation we shall gain and retain what you and I have always understood the meaning of – freedom.' Barbara's mother, Polly, had lost her husband in 1918 and knew full well the horror of the telegram. It came twice over that hot, dry summer of 1940. Both her sons were 'missing'. In January 1941 came the terrible news that Ronald had been killed in action on 30 May 1940, hit in the head by a German bullet. Barbara wrote: 'We had gradually been losing hope of hearing that he was alive – now we knew the truth. My mother was wonderful. "Missing" is the cruellest uncertainty of all, as she well knew, for my father had been missing in 1918; and that ghastly waiting, watching, hoping and praying was hers all over again – not twice, but three times, for Tony was still "missing".' Tony Cartland had been killed the day before his brother, hit by a shell. For Polly and Barbara Cartland there was no happy ending to their story.
In Home Fires there are men caught up in the same drama as the Cartland brothers and Alan Milburn. Sarah Collingbourne's husband, Adam, is missing in France while David Brindsley has miraculously returned from an horrific accident at sea and Bob Simms, wounded at Dunkirk, was sent back to Great Paxford in an ambulance. It is easy to understand why Miriam clung so desperately to her belief that David was still alive and remarkable that he was able to come home.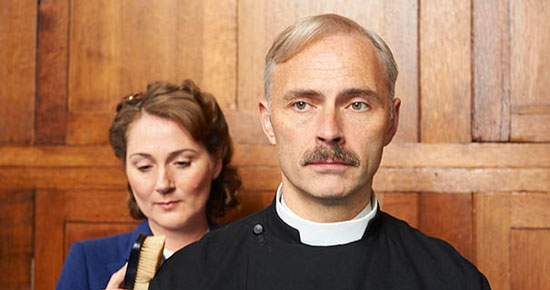 Of the vicar's fate we know little. Ronald Cartland described 'the fog of war' meaning there was confusion and chaos as indeed there was. And the pressure on families was immense. My grandfather was taken prisoner on Singapore on 15 February 1942 and the first official notice my grandmother received that her husband was alive but a POW was on Christmas Eve of that year, almost 11 months after he had been captured. For her the fog of war was exceptionally thick. And for her there was the added problem that as he was 'missing' he was neither dead, in which case she would have received a war widow's pension, or alive, in which case he would have received army pay. So for nearly a year she and tens of thousands of other wives received no money.
How did they cope? Sometimes firms would make hardship payments to wives of men who had worked with them pre-war but more often than not they had to rely on family support or charities. The oldest military charity in Britain was SSAFA – the Soldiers, Sailors, Airmen and Families Association. It was founded in 1885 to provide lifelong support to serving men, women and veterans from the British Armed Forces and their families or dependents. In the Second World War SSAFA helped hundreds of thousands of families and their support was invaluable then, as it is still today.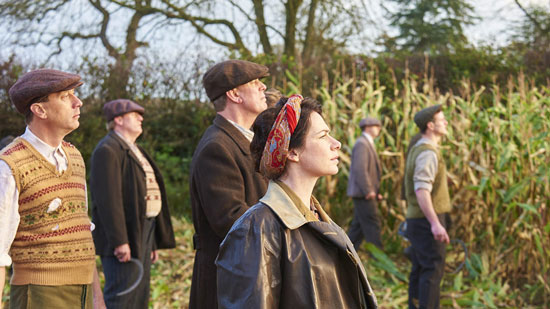 So as this second season of Home Fires gives us a powerful finale, it is worth reflecting that there are very real parallels between the experiences of the fictional characters and their historic counterparts. We are going to be left with more questions than answers but then that reflects the true cost of war. Let's just hope that one day we will get a third season to give us some answers.
Need to catch up? Season 1 is available to stream for free with Amazon Prime. If you don't already have Prime, you can get a free trial here.
The period drama Home Fires is created and written by Simon Block and inspired by Julie Summers' book Home Fires which tells the true story of the WI on the home front from 1939-1945.
The Audible version of Home Fires: The Story of the Women's Institute in the Second World War is free with an Audible trial. Get it here.
You can order Season 2 of Home Fires on DVD here.
About the book Home Fires / Jambusters: Away from the frontlines of World War II, in towns and villages across Great Britain, ordinary women were playing a vital role in their country's war effort. As members of the Women's Institute, an organization with a presence in a third of Britain's villages, they ran canteens and knitted garments for troops, collected tons of rosehips and other herbs to replace medicines that couldn't be imported, and advised the government on issues ranging from evacuee housing to children's health to postwar reconstruction. But they are best known for making jam: from produce they grew on every available scrap of land, they produced twelve million pounds of jam and preserves to feed a hungry nation.
Home Fires, Julie Summers's fascinating social history of the Women's Institute during the war (when its members included the future Queen Elizabeth II along with her mother and grandmother), provides the remarkable and inspiring true story behind the PBS Masterpiece series. Through archival material and interviews with current and former Women's Institute members, Home Fires gives us an intimate look at life on the home front during World War II.
Julie Summers has written six books about the Second World War era including Stranger in the House: Women's Stories of Men Returning from the Second World War, and When the Children Came Home: Stories of Wartime Evacuees.
Home Fires is available on DVD: The Masterpiece PBS mini-series follows a group of inspirational women in a rural Cheshire community with the shadow of World War II casting a dark cloud over their lives. The isolated village couldn't feel further away from the impending bloodshed and battlefields and yet it is not immune from the effects of war. As the conflict takes hold, and separates the women from their husbands, fathers, sons and brothers, the characters find themselves under increasing and extraordinary pressures in a rapidly fragmenting world. By banding together as the Great Paxford Women's Institute, they will help maintain the nation's fabric in its darkest hour, and discover inner resources that will change their lives forever.
In the second season, Great Paxford's eclectic band of women return for more stories from the home front as they deal with imminent threat during the Battle of Britain. As the nation finds itself increasingly beleaguered, relationships, friendships, and loyalties within the community will be tested as never before. The women find they must heighten their efforts to boost morale amidst the chaos and uncertainty enveloping the village.
About Julie Summers: I was born near Liverpool and grew up first on the Wirral and then in Cheshire. Although the greater part of my childhood was spent outside pursuing any number of outdoor activities, I have always wanted to be a writer. For the first twenty years of life after university I worked in the art world but was drawn inexorably towards writing. Finally, in 2004, I gave up my job and began writing full-time. It was the best decision I have made in my career. I am passionate about writing and unembarrassed to be so. I love researching my books, especially when they involve meeting people and talking to them about their lives.
People often ask me why I am so fascinated by the Second World War. My answer is that it is not war that interests me but the way people coped. In extreme situations such as war or mountaineering ordinary people find extraordinary strength and courage. That is what I enjoy learning about.
I have a little study in the attic of our house with one of the best views in Oxford – the dreaming spires seen from Iffley. I write in the mornings and find the problem is not sticking to the routine but tearing myself away from writing at the end of the day. My companions are two Border Terriers who keep me entertained and fit. They sleep in two old wine boxes under the window in my office.
I describe myself as a biographer and historian but the most important thing for me is to be a story-teller.
If you enjoyed this post you'll want to wander over to the Period Films List – the best costume and historical period dramas, romantic period movies, all sorted by era and theme. You may want to see the interview with Julie on Willow and Thatch.