Last Updated on May 5, 2017
Home Fires tells the story of a rural English town on the verge of World War II. As two powerful women struggle to put aside their differences in The Women's Institute, a community learns to unite amidst the chaos and uncertainty of wartime. Samantha Bond (Downton Abbey) and Francesca Annis (Reckless, Cranford) star in this heartwarming story of courage, friendship, and holding onto light in our darkest moments.
The Final Season of Home Fires follows the village when conflict takes hold. As the separation from their husbands, fathers, sons and brothers becomes more painful, the women rely on one another and the friendships forged through village life. It will take calm, fortitude, and creativity to bring the diverse women of the village together, and to help the community survive what is to come.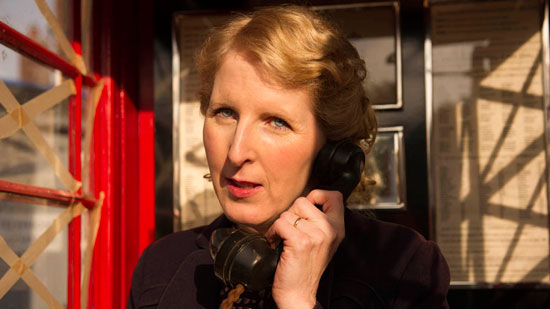 In the second episode of this season: Laura's problem becomes public. A soldier returns home on leave, but the family reunion is soured by his overriding concern about invasion. At the reading of the will, Frances discovers that Peter was keeping an enormous secret from her, but the surprise return of one particular villager offers her some unexpected comfort. – PBS MASTERPIECE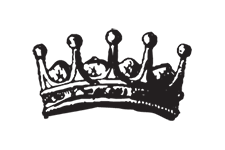 Each week, Jambusters / Home Fires author Julie Summers will introduce us to the coming episode of Home Fires. Here she shares some historical context that will be helpful to have before you watch the period drama's second episode of the second season, airing Sunday, April 9th, 2017 at 9 on PBS MASTERPIECE.
No spoilers, she promises, just some background detail to add to the enjoyment of the series. 
You can check back on Willow and Thatch for each installment, or sign up for the newsletter now. 
If you haven't already read about the characters and a wide historical background for this entire season, you can do that now here. When you are finished reading this, you may want to see the interview with Julie about Home Fires, and learn how her book was adapted into the television period series. 
If you missed the history behind the first episode of this season, you can read it here.
You can order Season 2 of Home Fires on DVD here.
Hearts Aflame
Episode 2 of Home Fires is packed full of love, loss, hope and pain but I do not intend to write anything in this blog that would give away the plot. Instead I thought it would be fun to explore themes which were introduced in Episode 1.
The first is that of divorce. It considered a disgrace to be cited in a divorce at almost every level of society. The stigma attached to any part in the unravelling of a marriage is today inconceivable. In the United Kingdom there were 470,549 marriages and just 7,755 divorces. That was to rise dramatically to over 60,000 in 1947 as couples found they were incompatible in the sober light of post-war Britain. Those figures compared with 241,000 marriages and 120,000 divorces in 2011 show just how rare divorce was in the era of Home Fires.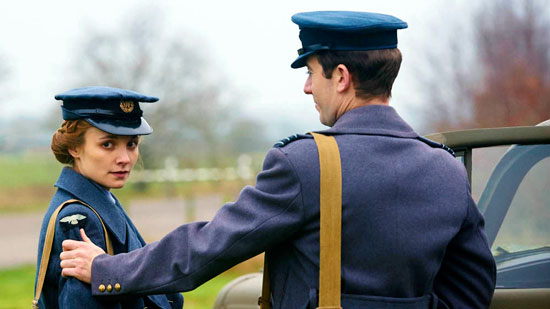 Laura Campbell's naming as the co-respondent in the formal break up of Richard and Charlotte Bowers' marriage is therefore deeply humiliating and people's attitudes towards her reflect the intolerance of 1940's society. The fact that Wing Commander Richard Bowers was a predatory man has nothing to do with the way she is treated in Great Paxford. In reality, a disgraced woman would have brought shame not only on herself, damaging her chances of making a 'suitable' marriage, but also on her entire family. I recall as a child in the 1960s being told in a very hush-hush way that one of my relations was getting something beginning with 'D'. I immediately assume this meant death, but in reality she was leaving her abusive husband and filing for divorce. It was the first time I had ever hear the word. Laura is contending with a very difficult situation and we will soon learn whether there are people in the village who have sympathy with her.
Another theme is the impending invasion. All over the country people were preparing for invasion. Farmers, in particular, were called to help prevent aircraft from landing on their fields by rolling farm machinery and old junk from their buildings onto fields that might be used as a landing strip.
Some villages protected themselves by rolling huge tree trunks across the entrance roads. They were often on wheels so they could be rolled back to allow legitimate vehicles through. Signposts were removed from roads, railway and bus stop signs were taken down in an effort to confuse the enemy when they landed and tried to make headway inland. Whether any of this would have worked in the face of the Wehrmacht is something that we shall never know as fortunately it was never tested. But make no mistake, even Churchill believed it unlikely that Britain would not soon be under the jackboots of an implacable foe.
Enjoy Episode 2. It is magnificent. Simon Block's writing sparkles through the words and actions of the outstanding cast. The mood in Great Paxford is tense, tempers are short and surprises come thick and fast. Roll on Sunday evening! – Julie Summers
Each installment in this series of the history behind each upcoming episode will be on Willow and Thatch the Friday before the episode airs. 
Watch each of the 6 episodes of the much-anticipated final season of this beloved series on Sundays, April 2nd – May 7th, 2017 at 9/8c on MASTERPIECE.
Need to catch up? Season 1 is available to stream for free with Amazon Prime. If you don't already have Prime, you can get a free trial here. 


The period drama Home Fires is created and written by Simon Block and inspired by Julie Summers' book Home Fires which tells the true story of the WI on the home front from 1939-1945.
About the book Home Fires: Away from the frontlines of World War II, in towns and villages across Great Britain, ordinary women were playing a vital role in their country's war effort. As members of the Women's Institute, an organization with a presence in a third of Britain's villages, they ran canteens and knitted garments for troops, collected tons of rosehips and other herbs to replace medicines that couldn't be imported, and advised the government on issues ranging from evacuee housing to children's health to postwar reconstruction. But they are best known for making jam: from produce they grew on every available scrap of land, they produced twelve million pounds of jam and preserves to feed a hungry nation.
Home Fires, Julie Summers's fascinating social history of the Women's Institute during the war (when its members included the future Queen Elizabeth II along with her mother and grandmother), provides the remarkable and inspiring true story behind the upcoming PBS Masterpiece series that will be sure to delight fans of Call the Midwife and Foyle's War. Through archival material and interviews with current and former Women's Institute members, Home Fires gives us an intimate look at life on the home front during World War II.
Julie Summers has written six books about the Second World War era including Stranger in the House: Women's Stories of Men Returning from the Second World War, and When the Children Came Home: Stories of Wartime Evacuees.
Home Fires is available on DVD: The Masterpiece PBS mini-series follows a group of inspirational women in a rural Cheshire community with the shadow of World War II casting a dark cloud over their lives. The isolated village couldn't feel further away from the impending bloodshed and battlefields and yet it is not immune from the effects of war. As the conflict takes hold, and separates the women from their husbands, fathers, sons and brothers, the characters find themselves under increasing and extraordinary pressures in a rapidly fragmenting world. By banding together as the Great Paxford Women's Institute, they will help maintain the nation's fabric in its darkest hour, and discover inner resources that will change their lives forever. 
In the second season, Great Paxford's eclectic band of women return for more stories from the home front as they deal with imminent threat during the Battle of Britain. As the nation finds itself increasingly beleaguered, relationships, friendships, and loyalties within the community will be tested as never before. The women find they must heighten their efforts to boost morale amidst the chaos and uncertainty enveloping the village.
You can order Season 2 of Home Fires on DVD here.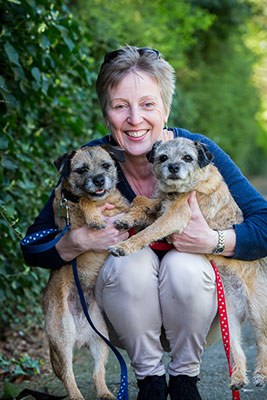 About Julie Summers: I was born near Liverpool and grew up first on the Wirral and then in Cheshire. Although the greater part of my childhood was spent outside pursuing any number of outdoor activities, I have always wanted to be a writer. For the first twenty years of life after university I worked in the art world but was drawn inexorably towards writing. Finally, in 2004, I gave up my job and began writing full-time. It was the best decision I have made in my career. I am passionate about writing and unembarrassed to be so. I love researching my books, especially when they involve meeting people and talking to them about their lives.
People often ask me why I am so fascinated by the Second World War. My answer is that it is not war that interests me but the way people coped. In extreme situations such as war or mountaineering ordinary people find extraordinary strength and courage. That is what I enjoy learning about.
I have a little study in the attic of our house with one of the best views in Oxford – the dreaming spires seen from Iffley. I write in the mornings and find the problem is not sticking to the routine but tearing myself away from writing at the end of the day. My companions are two Border Terriers who keep me entertained and fit. They sleep in two old wine boxes under the window in my office.
I describe myself as a biographer and historian but the most important thing for me is to be a story-teller.
If you enjoyed this post you'll want to wander over to the Period Films List – the best costume and historical period dramas, romantic period movies, all sorted by era and theme. And be sure to see 7 Reasons to Watch Kurt Seyit and Sura – a First World War romantic historical television series now streaming.