We have your period drama line-up for what's new to streaming on Netflix Instant in the US this spring – and also what's leaving.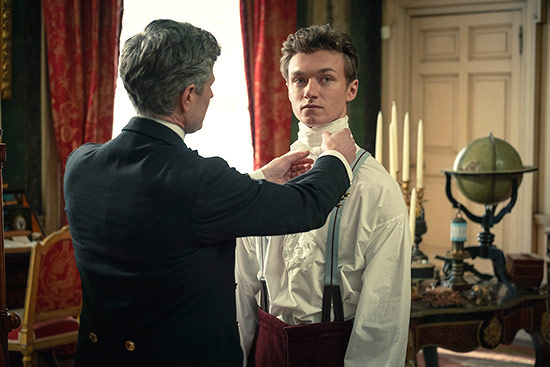 ---
To help keep this site running: Willow and Thatch may receive a commission when you click on any of the links on our site and make a purchase after doing so.
---
This list will be updated all spring: it will house all the historical, costume, and period dramas added to Netflix in March, April and May 2021, that we think you'll enjoy.
New titles – from British period dramas to romantic television series and biopics –  will be added alphabetically to the appropriate areas all throughout the months, as soon as we learn of them. If you recognize a title from the service, it's because movies and series often get pulled off for a period of time, and then they come back.
Be sure to click through to watch the trailers – they may save you from watching something you'll wish you hadn't (or help you find something you nearly skipped over).
We've also curated some other non-period feel-good movies and TV series including comedies and romances, that are coming to Netflix that you might like. See the "You May Also Like" section for these additional suggestions of what to watch.
---
---

Period Dramas Added in March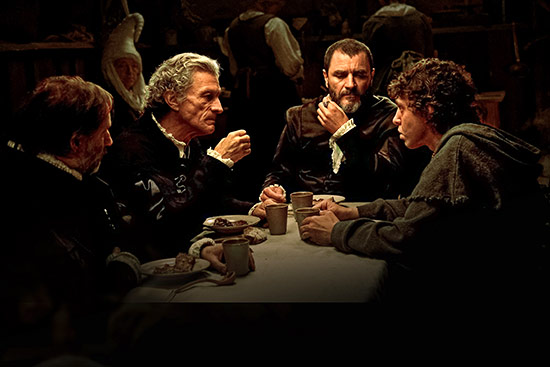 ---
---

At Eternity's Gate (2018)
During a self-imposed exile in Arles and Auvers-Sur-Oise, France in the late 1800s, Dutch painter Vincent van Gogh develops his unique, colorful style of painting. While grappling with religion, mental illness and a tumultuous friendship with French artist Paul Gauguin, van Gogh begins to focus on his relationship with eternity rather than the pain his art causes him in the present. From filmmaker Julian Schnabel.
Starring Willem Dafoe, Rupert Friend, Oscar Isaac, Mads Mikkelsen, Amira Casar, Mathieu Amalric, Oscar Isaac, Emmanuelle Seigner.
Rated PG-13
Available March 31
---

Coven of Sisters (2020)
Basque Country, 1609. The men of the region are at sea and Amaia takes part for the first time in the nightly dances in the woods with the other village girls. She is only 20. At dawn, they are all arrested.
To postpone their execution, the group of women accused of witchcraft lure their inquisitor into witnessing the witches' Sabbath. This Spanish language Netflix Film, also known as "Akelarre," is called "understated, dark."
Starring Amaia Aberasturi, Alex Brendemühl, Daniel Fanego, Garazi Urkola.
Rated TV-MA
Available March 11
---

Dances with Wolves (1990)
In this romantic historical period drama, a Civil War soldier develops a relationship with a band of Lakota Indians. Attracted by the simplicity of their lifestyle, he chooses to leave his former life behind to be with them. Having observed him, they give the name Dances With Wolves. Soon he is a welcomed member of the tribe and falls in love with a white woman who has been raised in the tribe.
Starring Kevin Costner, Mary McDonnell, Graham Greene, Rodney A. Grant, Tantoo Cardinal, Steve Chambers.
Rated PG-13
Available March 1
---

Get on Up (2014)
A chronicle of James Brown's rise from extreme poverty to become one of the most influential musicians in history. Born in extreme poverty in 1933 South Carolina and surviving abandonment, abuse and jail, Brown joined a gospel group as a teenager, but the jazz and blues along the "chitlin' circuit" became his springboard to fame. 
Starring Chadwick Boseman, Nelsan Ellis, Dan Aykroyd, Viola Davis, Lennie James, Fred Melamed.
Rated PG-13
Available March 16
---

The Irregulars (2021)
In 19th-century London, a group of misfits works to solve supernatural crimes at the behest of Dr. Watson and his elusive partner, Sherlock Holmes. The 8-episode British crime drama is based on the works of Sir Arthur Conan Doyle and his Baker Street Irregulars. The Netflix original from creator Tom Bidwell (Watership Down) is "ominous, irreverent, exciting."
Starring Henry Lloyd-Hughes, Royce Pierreson, Thaddea Graham, Darci Shaw, Jojo Macari, McKell David, Olivia Grant.
Rated TV-MA
Available March 26
---

The Lost Pirate Kingdom (2021)
Period-set docu-drama: The real-life pirates of the Caribbean violently plunder the world's riches and form a surprisingly egalitarian republic in this 6-episode, "exciting, provocative" Netflix documentary series.
Starring James Oliver Wheatley, Sam Callis, Thomas Padley, Derek Jacobi, Miles Yekinni, Jonathan Ralph Whittaker, Mia Tomilson.
Rated TV-MA
Available March 15
---

Mandela: Long Walk to Freedom (2013)
This epic motion picture spans the extraordinary life story of South African freedom fighter Nelson Mandela (born 1918), spanning over seventy years, from his childhood in a rural village through his inauguration as the first democratically elected president of South Africa, including his struggle against apartheid and 27 years in jail. Based on the 1995 autobiographical book Long Walk to Freedom by Nelson Mandela.
Starring Idris Elba, Naomie Harris, Terry Pheto, Jamie Bartlett, Fana Mokoena.
Rated PG-13
Available March 29
---
Other Just-added Period Movies & Series 
Available March 1: Banyuki (2009). March 12: Mucize (2015). March 28: Lawless (2012). March 26: Documentary – Elizabeth and Margaret: Love and Loyalty (2020). 
---
Also see the list of period dramas added to Netflix over this past winter.
---
Period Dramas Leaving Netflix in March 
Leaving March 22: Agatha and the Truth of Murder (2018). Read our REVIEW

---
---
Period Dramas Added in April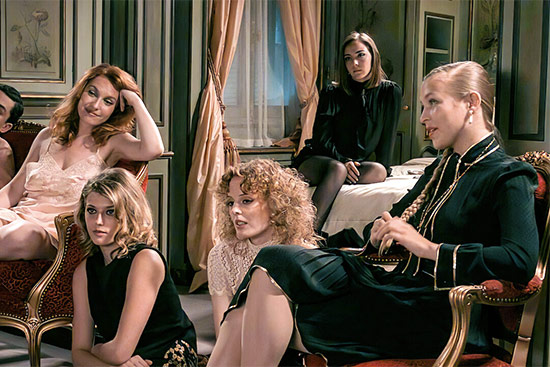 ---
---

Crimson Peak (2015)
Set in Victorian-England, in the aftermath of a family tragedy, an aspiring author is torn between love for her childhood friend and the temptation of a mysterious outsider. Trying to escape the ghosts of her past, she is swept away to a house that breathes, bleeds – and remembers. A thriller in the Gothic-Romantic tradition from director Guillermo del Toro. 
Starring Mia Wasikowska, Jessica Chastain, Tom Hiddleston, Charlie Hunnam, Leslie Hope.
Rated R for bloody violence, some sexual content and brief strong language 
Available April 15
---

Madame Claude (2021)
In 1960s Paris, Madame Claude's influence extends beyond the world of sex work — until an affluent young woman threatens to change everything. A new French series for Netflix. 
Starring Karole Rocher, Garance Marillier, Roshdy Zem, Pierre Deladonchamps, Paul Hamy.

Rated TV-MA
Available April 2
---

My Fair Lady (1964)
Snobbish phonetics Professor Henry Higgins agrees to a wager that he can make flower girl Eliza Doolittle presentable in high society. The breathtaking musical extravaganza that won 8 Academy Awards, including Best Picture, starring Audrey Hepburn in the role of Eliza Doolittle, a sassy, working-class London street vendor, and Rex Harrison as the elitist Professor Higgins.
Starring Audrey Hepburn, Rex Harrison, Stanley Holloway, Jeremy Brett, Wilfrid Hyde-White.
Rated G
Available April 1
---

The Pianist (2002)
Oscar winner Adrien Brody stars in this epic true-life story of brilliant pianist and composer Wladyslaw Szpilman, an acclaimed musician who survived WWII with the help of a German officer.
When the Jews of the city find themselves forced into a ghetto, Szpilman finds work playing in a caf; and when his family is deported in 1942, he stays behind, works for a while as a laborer, and eventually goes into hiding in the ruins of the war-torn city. The film won the Palme d'Or at the Cannes Film Festival and Oscars for Best Actor (Adrien Brody), Best Adapted Screenplay (Ronald Harwood) and Best Director (Roman Polanski).
Starring Adrien Brody, Thomas Kretschmann, Frank Finlay, Maureen Lipman, Emilia Fox, Ed Stoppard, Julia Rayner, Jessica Kate Meyer.
Rated R for violence and brief strong language
Available April 1
---

The Zookeeper's Wife (2017)
The account of keepers of the Warsaw Zoo, Jan and Antonina Zabinski, who helped save hundreds of people and animals during the Nazi invasion.
The time is 1939 and the place is Poland, homeland of Antonina Zabinski and her husband, Dr. Jan Zabinski. The Warsaw Zoo flourishes under Jan's stewardship and Antonina's care. When their country is invaded by the Nazis, Jan and Antonina are forced to report to the Reich's newly appointed chief zoologist, Lutz Heck. The Zabinskis covertly begin working with the Resistance and put into action plans to save the lives of hundreds from what has become the Warsaw Ghetto.
Starring Jessica Chastain, Johan Heldenbergh, Michael McElhatton.
Rated PG-13
Available April 15
---
Other Just-added Period Movies & Series 
April 1: Sving Private Ryan (1998). April 2: Air Strike (2018), Brokeback Mountain (2005), MILK (2008). April 6: Alexander Revisited: The Final Cut (2004).
---
Period Dramas Leaving Netflix in April 
Leaving April 19: Carol (2015). Leaving April 26: The Sapphires (2012).

---
---
You May Also Like
This section contains a curated list of movies and TV series new on Netflix, that are NOT period dramas. We think fans of historical and costume dramas will enjoy them just the same.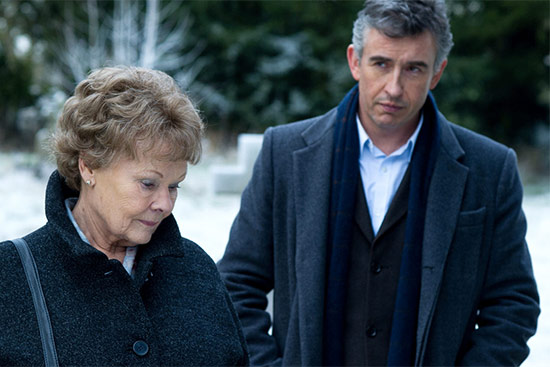 For non-period, new-this-spring movies and series that you may also like, see the following:
Available in March: March 1: Nights in Rodanthe (2008), Crazy, Stupid, Love (2011), Rain Man (1988), The Pursuit of Happyness (2006), Two Weeks Notice (2002). March 2: Black or White (2014). March 3: Safe Haven (2013). March 8: Bombay Begums (2021). March 12: Paper Lives (2021), Yes Day (2021). March 14: Audrey (2020). March 15: The BFG (2016). March 22: Navillera (2021), Philomena (2013).
Available in April: April 1: Legally Blonde (2001), The Wedding Planner (2001). The Time Traveler's Wife (2009), Secrets of Great British Castles (Seasons 1 & 2). April 9: Have You Ever Seen Fireflies? (2021)
---
If you enjoyed this post, be sure to see The Period Films List, with the best British, historical and costume dramas sorted by era.