It's time for the period drama line-up for what's new to streaming on Netflix Instant in the US in October – and also what's leaving.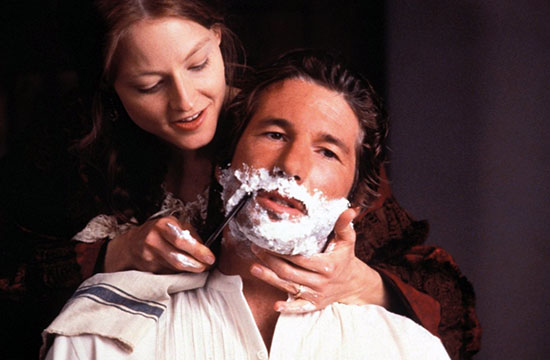 ---
To help keep this site running: Willow and Thatch may receive a commission when you click on any of the links on our site and make a purchase after doing so.
---
It seems Netflix wants you to have something to watch on Halloween, because there are several period pieces here with dark, scary, or supernatural themes. You'll need a very strong stomach if you want to see Downton Abbey's Dan Stevens in Apostle, but Even Sommersby, the mystery – thriller – romance on the list has some intense and suspenseful scenes.
Be sure to click through to watch the trailers, and read our notes that appear under some titles – they may save you from watching something you'll wish you hadn't (or help you find something you nearly skipped over).
We've also curated some other non-period feel-good movies and TV series including fantasies, comedies and romances, that are coming to Netflix this month that you might like. See the "You May Also Like" section for these additional suggestions of what to watch.

---
---
Period Dramas Coming in October

The Green Mile (1999)
Miracles happen in unexpected places, even on death row at Cold Mountain Penitentiary. There John Coffey, a prisoner with supernatural powers, brings a sense of spirit and humanity to his guards and fellow inmates. Oscar nominated best picture adaptation of a Stephen King novel about a gentle giant of a prisoner.
Tom Hanks leads a stellar cast in this emotional, uplifting story of guards and captives; husbands and wives; prisoners and a remarkable mouse named Mr. Jingles.
And, on another level, of a moviemaker and his source as Frank Darabont returns after his 1994 directorial debut The Shawshank Redemption to adapt another Stephen King tale into a crowd-pleasing entertainment nominated for four Academy Awards, including "Best Picture."
Note: This is a powerful film with an ultimately uplifting message, but has some very heavy moments along the way and is not for sensitive viewers.
Starring Tom Hanks, David Morse, Bonnie Hunt, Michael Clarke Duncan, James Cromwell, Michael Jeter, Graham Greene.
Rated R
Available October 1
---
---

Once Upon a Time in America (1984)
In 1968, the elderly David "Noodles" Aaronson returns to New York, where he had a career in the criminal underground in the '20s and '30s. Most of his old friends, like longtime partner Max, are long gone, yet he feels his past is unresolved. Told in flashbacks, the film follows Noodles from a tough kid in a Jewish slum in New York's Lower East Side, through his rise to bootlegger and then Mafia boss — a journey marked by violence, betrayal and remorse.
Starring Robert De Niro, Joe Pesci, Elizabeth Mc Govern, Danny Aiello, James Woods, Jennifer Connelly.
Rated R
Available October 1
---

Robin Hood: Prince of Thieves (1991)
Nobleman crusader Robin of Locksley breaks out of a Jerusalem prison with the help of Moorish fellow prisoner Azeem and travels back home to England. But upon arrival he discovers his dead father in the ruins of his family estate, killed by the vicious sheriff of Nottingham. Robin and Azeem join forces with outlaws Little John and Will Scarlett to save the kingdom from the sheriff's villainy.
Note: If for nothing else, watch this for Alan Rickman's performance as Sheriff of Nottingham.
Starring Kevin Costner, Morgan Freeman, Mary Elizabeth Mastrantonio, Christian Slater, Alan Rickman, Michael McShane.
Rated PG-13
Available October 1
---

Sommersby (1993)
A man returns to his home town after a lengthy absence spent fighting in the US Civil War. Although his apparent character transformation arouses his wife's and others' suspicions, everyone is delighted when his tobacco-growing scheme is profitable for the whole town. Just as he is settling into an idyllic routine with his family, he is accused of the murder of a man killed many years before.
Note: This emotional, romantic period drama may not always be believable, but it is sure to entertain. A remake of The Return of Martin Guerre, a 1980s French film about a 16th-century French peasant.
Starring Richard Gere, Jodie Foster, Bill Pullman, James Earl Jones.
Rated PG-13
Available October 1
---


Apostle (2018)
In 1905, a drifter on a dangerous mission to rescue his kidnapped sister tangles with a sinister religious cult on an isolated island.
Note: Apparently the first half of this movie is an excellent atmospheric thriller with lots of twists and turns, but then becomes a very dark horror film with gruesome moments and a less cohesive narrative.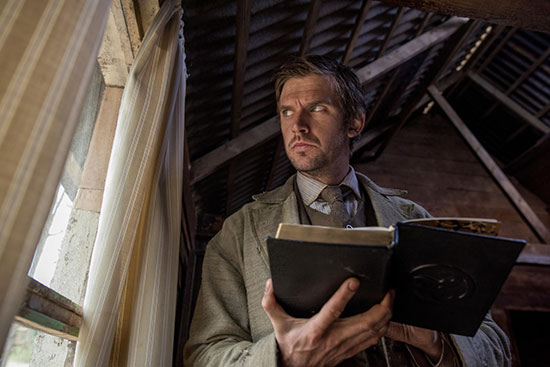 Starring Dan Stevens, Lucy Boynton, Mark Lewis Jones, Bill Milner, Kristine Froseth, Michael Sheen.
Word is that it is best not to watch the trailer to avoid spoilers, but here it is if you want to watch it anyway.
Rated TV-MA
Available October 12
---

Errementari: The Blacksmith and the Devil (2017)
A solitary blacksmith is locked in a vicious rivalry with the devil until a little girl appears in their lives by chance. Set 1835 – 1843.
"It's a Gothic horror demonic tale, with adventure and black humor. I intend to plunge the spectator into Basque folk fantastic imagery that I love so much." Paul Urkijo Alijo, director
Note: Apparently this re-telling of an ancient fable starts slow, is sometimes humorous, and works toward a scary, action packed ending. Production values on the fantasy and period horror drama are very good, as is the overall tale. Maybe one for Halloween?
Starring Kandido Uranga, Eneko Sagardoy, Uma Bracaglia, Ramón Aguirre, Gorka Aguinagalde, Josean Bengoetxea, José Ramón Argoitia, Iñigo de la Iglesia.
In Basque with English subtitles.
Not rated but for mature audiences only.
Available October 12
---

Gun City (2018)
In 1921, Barcelona is being torn apart by Catalan gangs, mercenaries, and anarchists. On the outskirts of the city, an unknown group of armed men raid a military train filled with weapons and ammunition. Inspector Anibal Uriarte is assigned by the Federal Police to find the criminals, before it leads to even more death and suffering…
Director Dani De la Torre said "I've always been fascinated by gangster films, by the 1920s, prohibition, and all the power struggles, corruption and death. In this setting, our protagonist will have a difficult mission ahead of him, which will lead him to rub shoulders with unscrupulous businessmen, hired guns, dangerous anarchists and corrupt policemen. He will embark on a unique journey, where the only law that prevails is the law of firearms. Gun City will have a very contemporary pace and action scenes: it will be like a period Bourne movie, where classic elements will go hand in hand with frenetic editing, thanks to some gutsy, agile camera work."
Note: Netflix tags this big-budget period Spanish thriller as violent, but from the looks of the trailer it seems along the lines of a dramatic telenovella, almost like a cross between Cable Girls and Peaky Blinders. Original title is La sombra de la ley.
Starring Luis Tosar, Michelle Jenner, Fernando Cayo, Jaime Lorente, Ernesto Alterio, Xosé Barato.
In Spanish with English subtitles.
There aren't any subtitles here, but you can get a good feel for the period drama by watching the trailer below.
Rated TV-MA
Available October 31
---
---
You May Also Like
Blazing Saddles (1974): In this satirical take on Westerns, crafty railroad worker Bart becomes the first black sheriff of Rock Ridge, a frontier town about to be destroyed in order to make way for a new railroad. Initially, the people of Rock Ridge harbor a racial bias toward their new leader. However, they warm to him after realizing that Bart and his perpetually drunk gunfighter friend are the only defense against a wave of thugs sent to rid the town of its population. Starring Gene Wilder, Cleavon Little, Madeleine Kahn, Harvey Korman, Slim Pickens. Rated R, Available October 1. Watch the TRAILER
Dovlatov (2018): This slice-of-life drama follows visionary Russian dissident writer Sergei Dovlatov as he contemplates life and art over six days in 1971. Starring Milan Maric, Danila Kozlovsky, Helena Sujecka. Rated PG-13, Available October 26. Watch the TRAILER
Empire Games (2018): Interviews with scholars and dramatic reenactments bring to life the origins and history-making achievements of the world's greatest ancient empires. Available October 5. Watch the TRAILER
The Lake House (2006): Fantasy romance about a relationship that forms between an architect and the doctor who lived in his new lakeside house two years previously. Only able to communicate by passing letters into the house's mailbox, the pair begin to fall for each other, but will they ever be together? This is a Hollywood remake of the acclaimed South Korean film `Siworae'. Starring Keanu Reeves, Sandra Bullock, Dylan Walsh, Christopher Plummer. Rated PG, Available October 1. Watch the TRAILER
Must Love Dogs (2005): Sarah is 40 and recently divorced. Believing Sarah needs to date more, her sister, Carol, creates an online dating profile for her. Simultaneously, Jake reluctantly decides to try Internet dating. Sarah and Jake meet, and though both agree they are not interested in a serious relationship, their chemistry is undeniable. But, when Bob suddenly shows interest in Sarah, her future with Charlie becomes unclear. Starring Diane Lane, John Cusack, Dermot Mulroney, Elizabeth Perkins, Stockard Channing, Christopher Plummer. Rated PG-13, Available October 1. Watch the TRAILER
The NeverEnding Story (1984): The tale of a young boy named Bastian Bux. Constantly tormented by bullies at school and forever lectured by his father for daydreaming, Bastian seeks refuge one day in an old bookstore. There, he is shown an ancient volume decorated with mysterious symbols. Despite a warning that the book could be dangerous, Bastian decides to 'borrow' it. As he begins to read through the book, the boy not only loses himself in the pages but comes to realize he's actually part of the story. Starring Noah Hathaway, Barret Oliver, Moses Gunn, Tami Stronach, Patricia Hayes. Rated PG, Available October 1. Watch the TRAILER
Pay It Forward (2000): The story of a social studies teacher who gives an assignment to his junior high school class to think of an idea to change the world for the better, then put it into action. When one young student creates a plan for "paying forward" favors, he not only affects the life of his struggling single mother, but he sets in motion an unprecedented wave of human kindness which, unbeknownst to him, has blossomed into a profound national phenomenon. Starring Kevin Spacey, Helen Hunt, Haley Joel Osment, Jay Mohr, James Caviezel, Jon Bon Jovi, Angie Dickinson. Rated PG-13, Available October 1
. Watch the TRAILER
---
---
Period Dramas Leaving Netflix
---
Big Eyes starring Christoph Waltz and Amy Adams (Watch the TRAILER) is leaving October 18, and Bridget Jones's Baby (Watch the TRAILER) is leaving October 28.
---
Willow and Thatch exists because of you: You can shop our Jane Austen Period Drama Adaptations merchandise, click on our links (like these that take you to Etsy and Amazon) and make purchases on those sites, and buy period-inspired products from the Lovely Things Shop. You can also continue to share our articles, or make a financial contribution here. All these things allow us to write feature articles, update The Period Films List, mail out our newsletter, maintain the website and much more. Thank you!
If you enjoyed this post, be sure to see The Period Films List, with the best British, historical and costume dramas sorted by era. You'll want to check out some Period Dramas for Halloween, and our review of The Making of a Lady. Also check out the list of BBC and PBS Masterpiece period dramas recently added to Amazon Prime.