Last Updated on October 17, 2022
Frances Hodgson Burnett is best known for her children's literature, namely The Secret Garden and The Little Princess. The Making of a Marchioness, however, is a Victorian fairytale for the mature reader. Below, Kailey Rhone guides up through the book and reviews the period drama that is based on the text.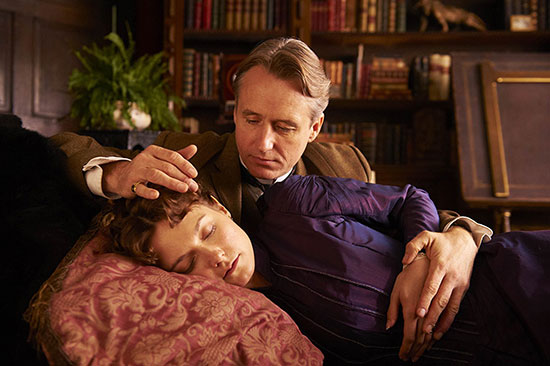 ---
To help keep this site running: Willow and Thatch may receive a commission when you click on any of the links on our site and make a purchase after doing so.
---
First published in 1901, The Making of a Marchioness follows Emily Fox-Seton, a for-hire companion to members of the middle class and genteel nobility. A woman of "good blood," Emily was abandoned by her extended family upon the death of her parents. Forced to grow up alone, she lives a life of penury softened only by the companionship of Mrs. Cupp, her landlady, and her daughter Jane. Despite her endlessly demanding profession, Emily is genial and benevolent. She possesses a kind of beauty that belongs to the fairest of ladies, which is often remarked on in tones of admiration by the Cupps:
"She's got a nice complexion and a fine head of hair, and—if you ask me—she's got as nice a pair of clear eyes as a lady could have. Then look at her figure—her neck and her waist! That kind of big long throat of hers would set off rows of pearls or diamonds beautiful! She's a lady born, too, for all her simple, every day way; and she's a sweet creature, if ever there was one. For kind-heartedness and good nature I never saw her equal."
Emily's chief employer, Lady Maria Bayne, is charmed by Emily's affability: "the creature is so cheerful and perfectly free from vice that she's a relief!" Nevertheless, she exploits young Emily's eagerness to please and insists that she can carry the burden of work and never tire. When Lady Maria invites Emily to her soiree at Mallowe Court, the latter remarks that this offer is "a piece of good fortune, an extraordinary piece of kindness!" though instead of enjoying the weather alongside Lady Maria's notable guests, Emily is sent this way and that to perform tasks in the boiling heat of English summer.
---
---
Lady Maria's nephew, Lord Walderhurst, is the talk of the event: wealthy and titled, he would make any young woman a suitable husband. After Emily witnesses a stream of young women fall at his feet, she is stunned when Lord Walderhurst asks her to be his wife. In a world of ambitious socialites, Walderhurst finds Emily's simple soul and kind nature most attractive of all.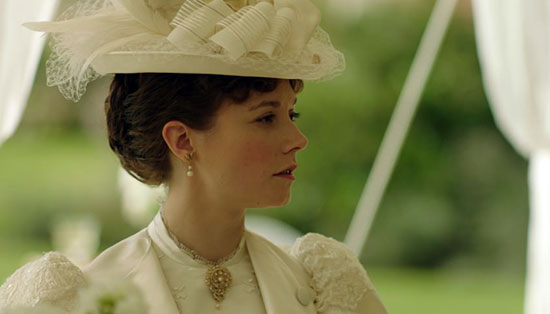 What ensues is a Cinderella-like tale of transformation, as Emily becomes the Lady of a prominent manor. As she ascends the social ladder, Lord Walderhurst's heir presumptive Alec Osborn and his wife, Hester, threaten to knock her down again. Their presence in the novel is a dark cloud looming over an otherwise cheerful story of love and good fortune. The wondrous turn of events in Emily's life signify the economy of generosity. In The Making of Marchioness, readers see the kind-hearted win, while the selfish fail in their endeavors to dupe the innocent.
Though BBC dramatized what they called a "delightful and occasionally dark romance" in 2007 for radio, the first, and only screen adaptation of the work to date comes from Kate Brooke's screenplay. In the 2012 television movie "The Making of a Lady" that aired on PBS, Lydia Wilson (Mimi Morton, Ripper Street) plays the doe-eyed Emily Fox-Seton. Her husband Lord Walderhurst is played by Linus Roache (King Ecbert, Vikings).
---
---
As written by Burnett, their slow-burn romance is subdued by cultural modesty. The marriage between Emily and Lord Walderhurst is practical: the former needs security and the latter requires a wife who understands his responsibility to his estate. This sense of mutual practicality is not lost in the film script as Lord Walderhurst proposes to Emily: "You're pragmatic. You would require little from me. I'm not a difficult man. A little stuck in my ways, maybe, but not demanding or cruel or even unpleasant, I don't believe."
On screen, the development of the marriage sparkles. On the night of their marriage, Emily peeks through her husband's door to find him changing into his nightshirt before tiptoeing, embarrassed and ostensibly enchanted by the image of his silhouetted form. Later, the audience sees these two characters gazing at one another across the scenery of their shared estate, Palstrey Manor, and at one point Lord Walderhurst grasping Emily's waist as he teaches her to swim.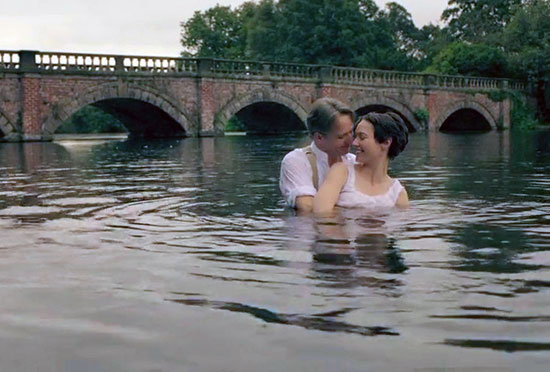 When Lord Walderhurst is summoned to India for a military mission, Emily is devastated and is at once struck by a sense of loneliness. In the novel, she finds solace in the company of Jane Cupp, her former landlady's daughter. She writes and employs Jane as her maid, and is at once cheered. Likewise, in the film she is listless in Lord Walderhurst's absence. Emily's mood is invigorated when she becomes acquainted with the Osborns when they return from India, Hester Obsborn's home country.
A genuine friendship seems to develop not just between Hester and Emily, but also with Alec as he laughs and plays badminton, takes walks, and breakfasts with the ladies while his cousin Lord Walderhurst is away from his new wife. There's a particular physical charm in Alec, played by James D'Arcy (Dunkirk, Agent Carter), that makes his easy manner convincing.
In both the novel and in the movie, Emily asks the Osborns to live on the estate grounds as Lord Walderhurst finishes his duties in India. Here "The Making of a Lady" veers into Gothic territory with a sudden darkness reminiscent of "The Innocents," the film adaptation of Henry James's novel Turn of the Screw.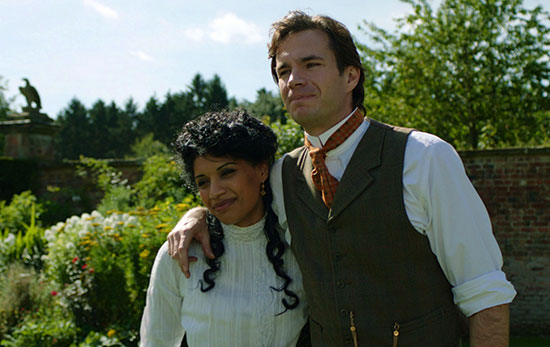 Emily's seclusion from society could be taking a toll on her mind, causing her to view the new occupants of Palstrey Manor as potential enemies. But we watch the Osborn's India-born maid, Ameerah, pour cups of milk, each forced on Emily with suspicious hospitality, and we begin to worry for her safety. Whispers overheard, and unsettling realizations cement our suspicions. Director Richard Curson Smith says: "What I particularly like about the story is the way it gradually shape-shifts. It's not a Wilkie Collins gothic horror, or a romance. The strange smashing together of these two worlds is what creates the tension, the dread."
Viewers find themselves holding their breath for an hour and a half, until the suspenseful tone of the film suddenly shifts again. (If you need a good movie at Halloween and love period settings, this is one to watch.)
Frances Hodgson Burnett's book positions Emily Fox-Seton as the paragon of virtue, and critics have argued that this flat characterization makes Emily unrelatable. In this light, the liberties that Kate Brooke took when creating the script are justifiable. Lydia Wilson, too, improved upon the one-dimensionality of Burnett's heroine in her portrayal.
---
---
On the whole, the film adaptation presents a more robust characterization, although commentary regarding a woman's limited movability in society is generally left unexplored. Burnett's protagonist might appear too lighthearted and sentimental on the page, but Emily's circumstances as an impoverished woman gives great insight into the burdensome aspects of the life of Victorian women. Emily Fox-Seton is saved from destitution through her marriage to a marquis. Hester Obsborn is an accessory to her husband: she is dependent upon him, lest she be sent back to India without money or position.
The novel delves deeper into the reality of marriage for many women of the age, while the film entertains the gothic undertones of Burnett's romance/mystery hybrid. "The Making of a Lady" stands alone as a brief, but highly entertaining adaptation. When watched with the knowledge of the source material, the period drama is a brooding supplement to Burnett's Victorian Cinderella re-telling.
"The Making of a Lady" (2012) is AVAILABLE TO STREAM.
The book The Making of a Marchioness is AVAILABLE HERE.

---
Kailey Rhone makes use of her English degree working as a production editor in the world of academic publishing. She can be found rewatching "Downton Abbey" and sipping on another cup of Earl Grey when she's not writing about the intersection of feminism and Jane Austen's novels. Her work can be found in Persuasions.
---
If you enjoyed this post, you'll want to wander over to The Period Films List. You'll especially like the Best Period Dramas: Victorian Era List and our post about Daily Life in the Victorian Era. If you like thrillers, also be sure to see our list of Period Dramas to watch at Halloween.