Ready for a period-set mystery with a web of murder, intrigue and love? In "Agatha and the Curse of Ishtar" (2019), the famous crime writer travels to the deserts of Iraq.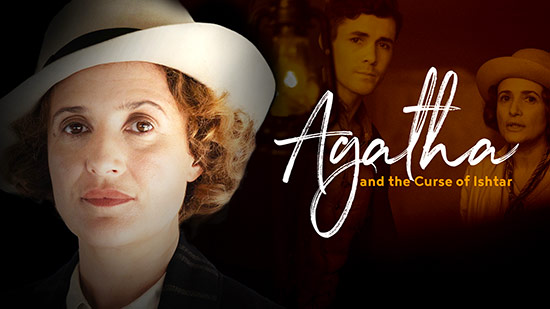 ---
To help keep this site running: Willow and Thatch may receive a commission when you click on any of the links on our site and make a purchase after doing so.
---
What she finds there is Max: an attractive young archaeologist with a bullet wound, and a series of mysterious murders. 
---
---
A cozy mystery, "Agatha and the Curse of Ishtar" imagines what might have happened to the author Agatha Christie.
Directed by Sam Yates and shot on location in Malta, the film was created by Tom and Emily Dalton, the husband-and-wife team behind Agatha and the Truth of Murder.
Bruised from divorce and struggling with fame, the Queen of crime travels to Baghdad for an archaeological dig, seeking culture and peace.
The year is 1928: It has been two years since the sensation caused by her eleven-day disappearance.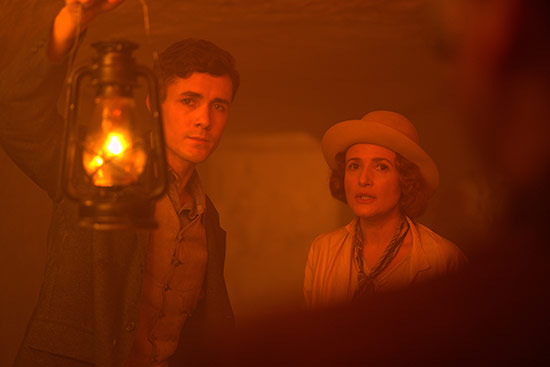 Looking for escape and inspiration for a new career, Christie begins writing romantic fiction instead of the detective novels that had made her a celebrity.
Soon she becomes involved in unraveling a series of mysterious murders. But it's not all work for Christie: Max Mallowan is the handsome archaeologist determined to win Agatha's affection despite a 14-year age gap.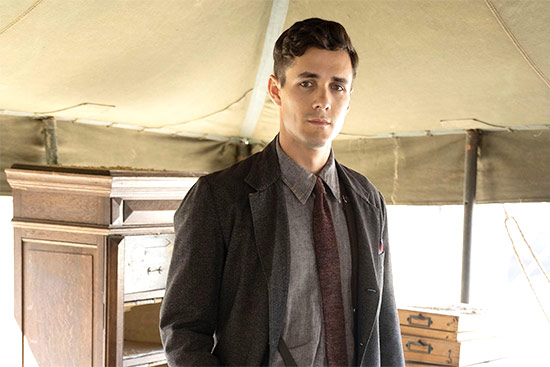 "Agatha and the Curse of Ishtar" stars Lyndsey Marshal (The Hours, Rome) as Agatha Christie, and Jonah Hauer-King (World on Fire, Little Women) as Max Mallowan.
While the period drama is largely a work of fiction, it's no mystery that Christie and Max Mallowan did meet at his dig at the Ur of the Chaldees in Iraq, and the couple later married in real life.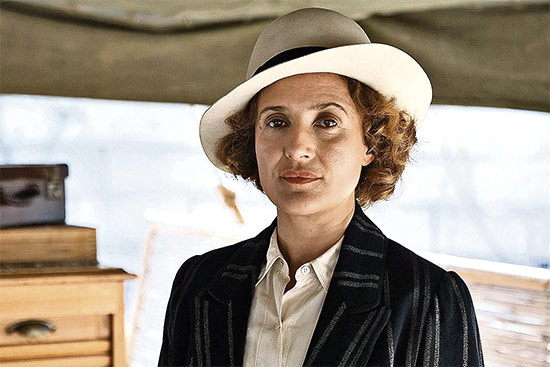 "Agatha and the Curse of Ishtar" is part of special programming premiering on PBS stations beginning Saturday, June 5, 2021 (check local listings).
Stream it for free here until June 1, 2021. Rated TV-14
"Agatha and the Curse of Ishtar" is AVAILABLE to STREAM
If you enjoyed this post, wander over to The Period Films List. Also see our review of Agatha and the Truth of Murder.