Last Updated on May 29, 2022
A new British period thriller with a dynamic cast is here: "The Ipcress File," the high-octane adaptation of the globally renowned Len Deighton novel, releases in the US in May 2022.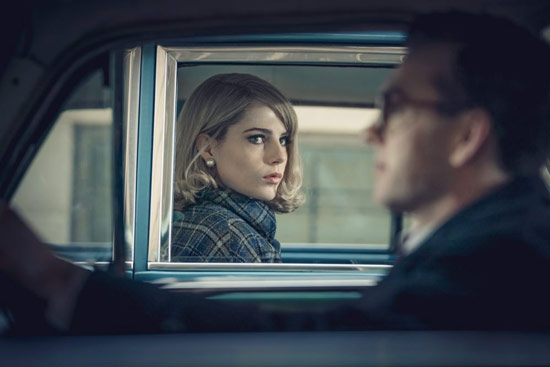 Deighton's first book in his Harry Palmer series has been adapted by Oscar nominated and BAFTA award winning writer John Hodge into a six-part television series starring Joe Cole (Peaky Blinders) for ITV.
A twist-laden 1960s-set spy drama with a rich cast of characters, The Ipcress File is a stylish and tense tale of abducted scientists, brainwashing, inter- departmental rivalry, treason, and a possibly unwise romance.
The Brits got the adaptation in March, now it's our turn. Read on for plot and cast, watch the trailer below, and look for it here on AMC+. For a limited time, stream episode 1 for free here.
---
---
It's 1963. Cold war rages between West and East. Nuclear bombers are permanently airborne. In this highly charged atmosphere, we join Harry Palmer – a British army sergeant on the make in Berlin. In this newly partitioned city, a sharp working-class young man with sophisticated tastes can make a lot of money.
Wholesaler, retailer, fixer, smuggler, Harry's varied interests bring him into contact with everything and everyone – until the law catches up and it all comes crashing to a halt.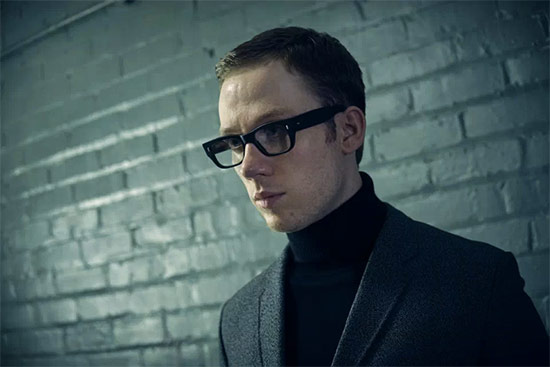 Harry finds himself sentenced to eight years in a grim military jail in England, all his prospects abruptly torn away.
But his impressive network and efficiency have not gone unnoticed, and a gentleman from British intelligence has a proposal.
To avoid prison, Harry Palmer will become a spy. And the case on which he cuts his teeth will be The Ipcress File.
Harry's links to the man suspected of kidnapping a missing British nuclear scientist result in him being conscripted for a dangerous undercover mission that takes him from the Beatles' London to the Berlin Wall, from the back alleys of Beirut to the white hot sand of a Nuclear Atoll in the Pacific.
"The Ipcress File" (2022), based on Len Deighton's enthralling and atmospheric espionage thriller set in Berlin and London during the 1960s, stars Joe Cole (Peaky Blinders) in the iconic role of Harry Palmer. ITV's Head of Drama Polly Hill commented: "Harry Palmer is an incredible part and this would have been impossible without the right actor, so we are all delighted that Joe Cole (takes) on the role."
Alongside Cole, Lucy Boynton (Murder on the Orient Express and little Margaret Dashwood in the 2008 Sense & Sensibility!) stars as Jean, and BAFTA award winning actor Tom Hollander (Doctor Thorne) fills the role of Dalby.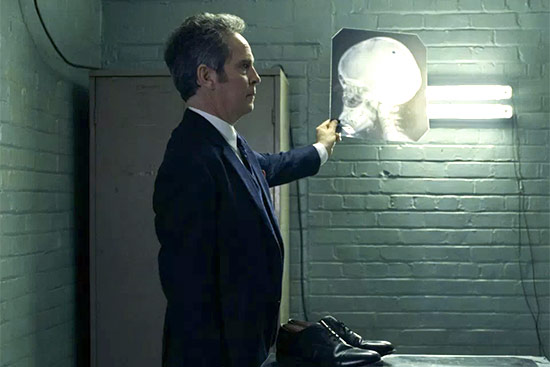 The new adaptation is executive produced by Emmy award-winner James Watkins (The Woman In Black). Watkins, who directs each of the six episodes, commented: "We can't wait to bring Len Deighton's intoxicating web of spies – sexier than Smiley's people, more real than Bond – to a wider television audience. With his sly wit and understated integrity clashing against the establishment, working-class spy Harry Palmer is more relevant than ever."
Joining the cast to play further significant roles are Ashley Thomas (Them) as Maddox, Joshua James (Lady Windermere's Fan) as Chico, David Dencik (Genius) as Colonel Stok, and Tom Vaughan-Lawlor (The Secret Agent) as Cathcart.
Writer and Executive Producer John Hodge, known for his work on "Trainspotting," said: "This is a wonderful opportunity to inhabit a time when the post war world was morphing into the way we live now, when social mobility, civil rights, and modern feminism were forcing their way into public consciousness, and all of it happening with the world divided in two and both halves threatening to blow the whole thing sky high."
---
---
Joe Cole follows in the footsteps of Sir Michael Caine, who starred in a 1965 film of the same name. The Ipcress File was Len Deighton's first spy novel introducing the iconic British spy Harry Palmer and set against the backdrop of Cold War Europe. To date the novel has sold 10 million copies worldwide since it was first published in 1962.
As to whether we could see more of the books in the series adapted, Ruth Berry, Managing Director, Global Distribution at ITV Studios said: "With its stellar on and off-screen talent, rich characterization and roller coaster of twist and turns, "The Ipcress File" is set to thrill the modern, global audience. Being the first in a series of books featuring the intriguing Harry Palmer, it also has potential to run and run."
"The Ipcress File" releases May 19, 2022 in the US, and will simultaneously be available to stream with the AMC+ Prime Video Channel. Watch it here. 
---
If you enjoyed this post, wander over to The Period Films List. Also see our review of "The Courier" (2020), the post about "Dalgliesh," one of Britain's finest literary investigators, and our review of the BBC spy thriller "Restless."