Last Updated on January 19, 2022
Amazon's period thriller "The Mad Women's Ball" (2021) delves into the very real horrors of how 19th-century women who didn't meet social norms were treated in psychiatric hospitals. In 1885, freethinking Eugénie Cléry is committed to Paris' Pitié-Salpêtrière hospital, where the famed Dr. Jean-Martin Charcot dedicates himself to studying women's psychological issues.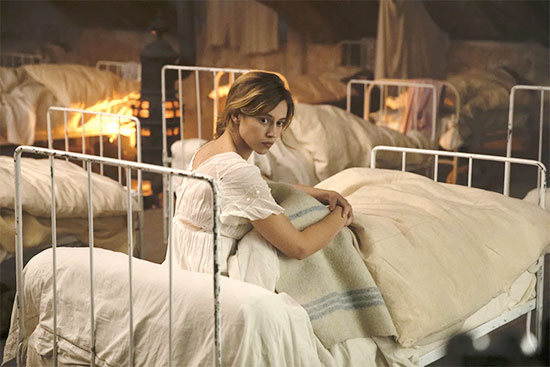 ---
To help keep this site running: Willow and Thatch may receive a commission when you click on any of the links on our site and make a purchase after doing so. 
---
It doesn't matter that she is not mad, and is endowed with a rare gift; Eugénie finds far more terror within Charcot and his fellow doctors than she ever could have imagined. But this is not a horror film, and ultimately "The Mad Women's Ball" is not without hope.
This is a film about women, one that is carefully constructed and cinematically restrained, with excellent performances and passionate storytelling that reminds us of the risk of going against the grain, and the freedoms found in truth.
---
---
Adapted from the novel by Victoria Mas and directed by Mélanie Laurent, "The Mad Women's Ball" plays with viewer expectations from the very beginning. Like many heroines of nineteenth-century dramas, the wealthy Eugénie Cléry (Lou de Laâge) is intellectually stifled by her family, but she also conceals a secret: she can speak with ghosts.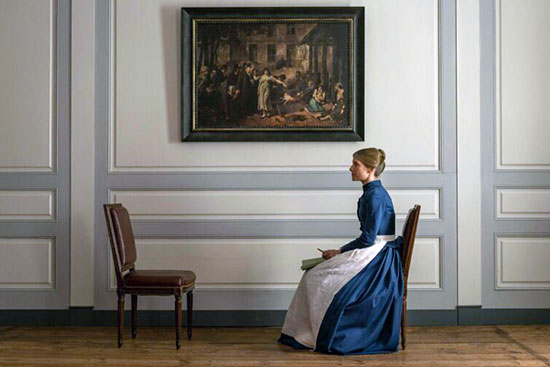 In an unnerving early scene, a ghost attempts to communicate with her at night in the bathroom, flickering candles and all. But Laurent avoids the easy jump scare—we never actually see the ghosts—in favor of focusing on Eugénie herself. The ghosts overwhelm her, bending her into a seizure-like posture as she gasps for air. It's a powerful image that foreshadows what's to come at Salpêtrière.
When Eugénie accidentally confesses her secret to her grandmother, her conventional family commits her to the psychiatric hospital. This is when Laurent shifts from dabbling in light horror to indulging in full-on Gothic melodrama, as she explores every last detail of Dr. Jean-Martin Charcot's (Grégoire Bonnet) tenure at Salpêtrière.
Charcot specialized in what Victorians called hysteria: a vague catch-all term for any kind of psychological distress experienced by a woman. Hysterical women might suffer from depression, epileptic seizures, fits of mania, or a desire to attend college.
Their male relations could commit them to psychiatric institutions against their will for merely daring to speak their minds. Indeed, Eugénie's friend Louise introduces her to patients who are in Salpêtrière for conditions as varied as depression and murdering their husbands; Louise herself was committed for fending off her sexually abusive uncle.
Hospitals such as Salpêtrière were convenient places to hide women who did not comply with the domestic, docile Victorian ideal.
Charcot himself tried numerous medical interventions to serve his patients, such as hydrotherapy, in which women were immersed in ice-cold baths; bloodletting; and gynecological inspections. Many doctors believed hysteria was caused by a woman's reproductive organs becoming over- or underactive; as a result, some forced their patients to undergo hysterectomies in an attempt to cure this affliction. Charcot also prided himself on the use of hypnosis to induce a paralytic state, a technique he demonstrated regularly in lectures.
In the film, he presents a partially-undressed Louise to a rapt audience of medical doctors: he hypnotizes her and walks her through a series of commands until she collapses into a seizure. Charcot and head nurse Genevieve Gleizes (Laurent) all praise Louise for her efforts, but there's no illusion that this performance will have any effect on her mental condition. Charcot uses his female patients to bolster his own ego in front of his colleagues, blithely disregarding their wellbeing, allowing society to view the women at a type of costume ball.
Headstrong Eugènie is brave—or naïve—enough to challenge Charcot's methods directly, but as a patient she has no agency. It's only when she appeals to Geneviève, offering to speak with her long-dead sister in exchange for release, that she sees a glimmer of hope. Geneviève, a flinty woman raised by her father to value the power of science, at first discounts Eugènie's offer as the ravings of a desperate, perhaps delusional inmate.
As she, too, realizes the restrictions of her position—despite her medical capabilities and knowledge of her patients, as a woman she's still relegated to cleaning chamber pots—she begins to rethink the offer.
"The Mad Women's Ball" is an unflinching look at the ways in which Victorian society disposed of inconvenient women. The medical treatments are sometimes painful to watch, but de Laâge's magnetic performance makes it difficult to look away.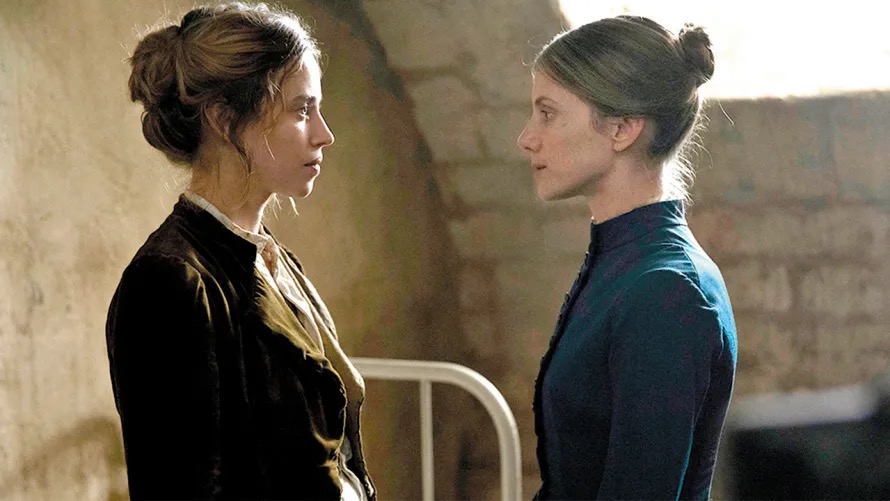 Laurent, too, shines as the repressed Geneviève, and the two share a compelling chemistry as they fight for agency. Charcot himself is largely absent from the film; a truly off-putting Christophe Montenez, portraying a junior doctor, serves as male villain in a heartbreaking subplot.
But this isn't Charcot's film, no matter how much his notorious methods inform the story. This is the women's film, a boldly feminist rant against the injustices they suffer.
"The Mad Women's Ball" may not be your typical period drama. It makes a compelling watch, arguing that supernatural creatures are, in fact, less frightening than the true horrors suffered by women whose only crimes were to stand up for themselves.
"The Mad Women's Ball" (2021) is AVAILABLE to STREAM
Rated 18+
Watch the trailer below.
---
Abby Murphy writes young adult books about girls discovering their strengths. A member of SCBWI and The Historical Novel Society, she is represented by Laura Crockett of Triada US Literary Agency. You can visit her blog here, where she writes about reading, writing, history, and her incurable Anglophilia.
If you enjoyed this post, wander over to The Period Films List. You'll also like Paranormal and the Period Drama.