Last Updated on October 17, 2022
Mediumship seems to be everywhere these days, but in the early 1800s and into the Victorian era, it was largely used to explain the unexplainable, and because of this, many supernatural and paranormal investigation stories originate from this period.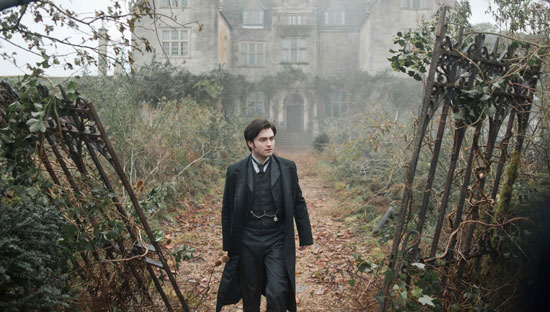 ---
To help keep this site running: Willow and Thatch may receive a commission when you click on any of the links on our site and make a purchase after doing so.
---
Whether adapted from Gothic novels, or newly concocted, these tales are perfectly suited to the screen, especially when told with a historical backdrop. From "Affinity" to "The Woman in Black," audiences are queuing up to be intrigued by spooky, supernatural period dramas.
---
---
In the 1800s, mediumship as a form of entertainment began to grow, and all across England and elsewhere, people held seances in their homes to entertain their guests. Stage shows were also popular, and crowds would gather at theaters to be stunned by mediums. The fascination may have come from tarot, which was new to the UK, arriving from Italy in the early 1800s and captivating audiences who often paid a good sum for their services. 
As mediumship moved into the 1900s and photography became a popular pastime, people started trading 'spirit photographs' in which figures of ghosts could be seen. Unexplained happenings were often attributed to these spirits, and helped inspire a genre of gothic literature. Susan Hill's 1983 novel The Woman in Black draws on the conventions of these early gothic tales, employing the same tropes used to scare Victorian audiences.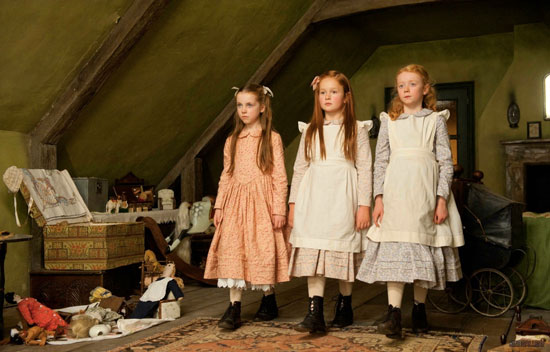 Hill's spine-chilling ghost story has already been adapted twice: first for television in 1989, starring Adrian Rawlins (Dickensian's Edward Barbary), and again in 2012, as the movie starring "Harry Potter's" Daniel Radcliffe. Both play Arthur Kipps, a young solicitor who travels to a small town in England, to attend to the affairs of the Drablow estate after the death of its owner, an elderly reclusive widow. Set in early 20th-century England, Kipps soon discovers firsthand that the house is haunted by the spirit of a woman who is trying to find someone (and something) she lost, and that no one is safe.
When the paranormal shows up in period dramas, the narrative often borrows from historical events, sometimes more successfully than others. Set in 1906, the 2018 period drama "Winchester" follows Sarah Winchester (played by the incomparable Helen Mirren who is the saving grace of the movie).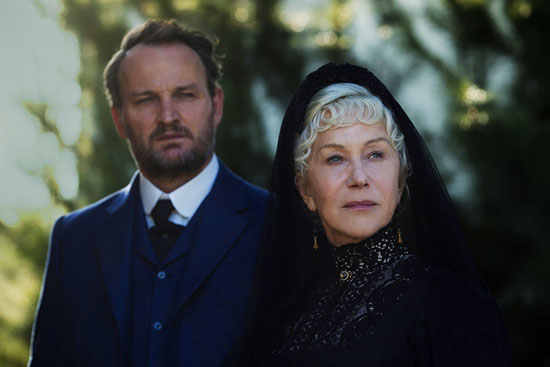 Sarah is the widow of a gun manufacturer who is convinced she can see the ghosts of the victims of her late husband's firearms, and at the advice of a medium, she builds a new house. But it's no ordinary home: it stands seven stories tall and contains hundreds of rooms to house the vengeful ghosts. There's a lot of myth in the movie, but the story is based on the true account of the Winchester Mystery House located in San Jose California, which has long been rumored to be haunted and now serves as a tourist attraction.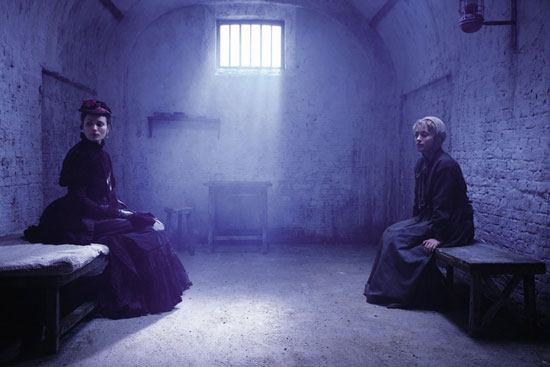 Other recent period dramas, like the 1870s-set "Affinity" and the post-World War I era "The Awakening," explore the relationships of ordinary women who are caught up in the world of mediumship. Both adaptations of Picnic at Hanging Rock leave a lot of room for discussion about the unknown and forces outside ourselves. And "The Living And The Dead," and "Ghost Story: The Turn of the Screw" with "Downton Abbey's" Michelle Dockery, both from BBC, have themes of people living alongside supernatural forces.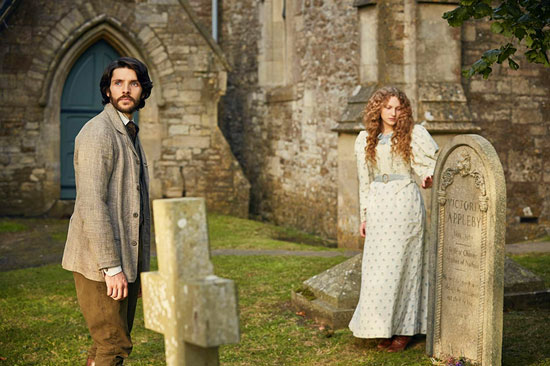 Fans of the popular Netflix "The Haunting" series are ready for more installments, though they will likely have to be satisfied with the two that exist. Along with BBC's "Ghost Story" and numerous other adaptations of the tale, "The Haunting of Bly Manor" is inspired by Henry James' classic 1898 ghost novella The Turn of the Screw. 
Like Jane Austen's Catherine Morland in "Northanger Abbey," some find themselves rapt by the possibility of having their own supernatural experience. Today there is an ever-growing interest in mediumship, with online tarot readings making spiritualism more accessible. Our relationship with the paranormal has changed somewhat over the centuries, but many still welcome the knowledge of those who interact with spirits. Mediums and spiritual experts appeal to seekers of all generations looking for insight and understanding in all aspects of life, as well as advice on some of life's biggest decisions.
This widespread interest in mediumship is likely one reason why movies and television series about the Victorian paranormal are currently so popular. Unexplained activity is at the heart of these films, so even non-believers and skeptics can enjoy the ride. Not matter what you believe about the paranormal, the genre seems here to stay, and makes for some fine watching. But maybe not alone. 

Charlotte Walton has been working as a freelance writer for over five years, and has an educational background in journalism. When she is not writing you will find her with her head in a classic novel or watching her favorite play, "A Street Car Named Desire."
If you enjoyed this post, you'll want to wander over to The Period Films List. You'll especially like the Best Period Dramas: Victorian Era List. Also see our post about Chilling Period Dramas for Halloween.