Last Updated on March 27, 2022
There's exciting news for fans of British period dramas: Season 2 of "Sanditon" is coming soon to PBS MASTERPIECE, and we have a 2022 premiere date, along with a trailer of the new season.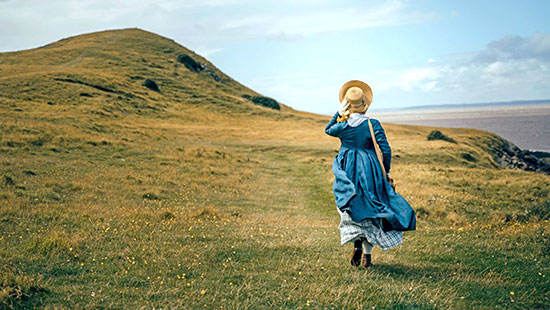 ---
To help keep this site running: Willow and Thatch may receive a commission when you click on any of the links on our site and make a purchase after doing so.
---
Joining stars Rose Williams and Crystal Clarke at the finest seaside resort are Ben Lloyd-Hughes, Tom Weston-Jones, Rosie Graham, Frank Blake, Maxim Ays and Alexander Vlahos.
Read on for the Season 2 premiere date in the US, some plot details, the trailer, as well as news about the new characters and your returning favorites.
Need to catch up? You can watch episodes of "Sanditon" Season 2 on the PBS website here for free for a limited time, after they air. General streaming available in the U.S. only.
MASTERPIECE Executive Producer Susanne Simpson promises that "Audiences can expect romance, humor, and plenty of drama in the upcoming episodes."

---
---
The plot thickens at the early 1800s English seaside resort as MASTERPIECE continues its hit series: Season 2 of "Sanditon" premieres Sunday, March 20, 2022 at 9/8c on MASTERPIECE on PBS. There will be six episodes.
In the second season of the PBS MASTERPIECE drama "Sanditon," a wave of new inhabitants join heroine Charlotte Heywood (Rose Williams) for her return to the picturesque coastal resort.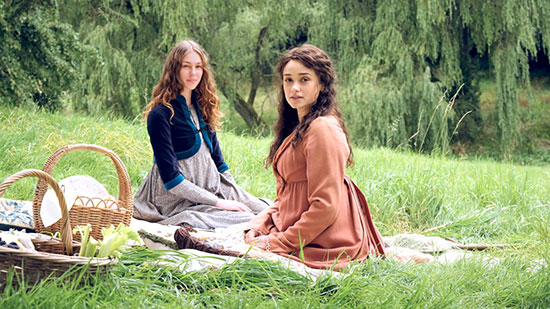 Sanditon, the acclaimed drama based on Jane Austen's final, unfinished novel and developed by Emmy® and BAFTA-winning writer Andrew Davies, left fans in suspense and clamoring for more with the first season's heart-breaking finale. The new series will pick up the action nine months later, as the town is growing in popularity, and will feature characters familiar and new.
Both of our leading ladies are on the receiving end of multiple romantic proposals in Season 2: Charlotte returns to the beautiful seaside resort and soon attracts the attention of not one, but two new men. And, in her last summer season before turning 21, Georgiana Lambe (Crystal Clarke), keen to forge her own identity, gets up to mischief in the name of love… but will she run the risk of being lonelier than ever before?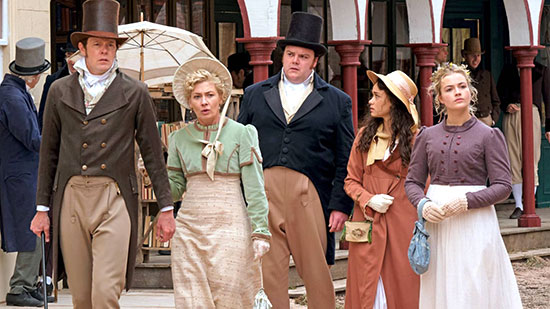 In addition to Williams and Clarke, the returning cast includes Anne Reid (Last Tango in Halifax) as Lady Denham, the demanding chief investor in a scheme to turn sleepy, coastal Sanditon into a fashionable holiday getaway.
Ceaselessly plotting for Lady Denham's legacy are a duo of characters familiar from Season 1: Jack Fox (Riviera) plays Lady Denham's dissipated nephew, Sir Edward Denham; and Lily Sacofsky (Dalgliesh) is Lady Denham's niece, Clara Brereton. Also returning on a mission of her own is Charlotte Spencer (Cinderella), as Lady Esther Babington, another relative of the prestigious Lady Denham.
The Parkers are back, as Tom (Kris Marshall, Death in Paradise) the visionary behind the venture, strives to rebuild Sanditon. But there are many unforeseen issues awaiting him, while the secrets and lies of the dysfunctional Denhams continue to rock the foundations of the sunny seaside town. Kate Ashfield (A Confession) returns as Tom's levelheaded wife, Mary; and Turlough Convery (Killing Eve) as Tom's amiable and underrated brother, Arthur.
---
---
The Army arrives to make Sanditon their new base and with them bring potential new romances, friendships and challenges for the residents.
Season 2 of "Sanditon" continues Jane Austen's classic quandary of how independent-minded young women can make their way in patriarchal Regency-era England. Society insists that they take a husband, and some women, such as Charlotte's sister Alison, can't wait to find one. But others, notably Charlotte and Georgiana, have mixed feelings about matrimony.

Another Austenian theme is the allure of military men. During the Napoleonic Wars, young officers moved around the country with their troops, providing eligible women dashing dance partners, who were usually more romantically experienced than the local lads. "Sanditon" features just such an enticing encampment of potential husbands and heartbreakers.

"Sanditon" is filled with other delights as well as pointed social commentary. As the series depicts, English ladies really did organize a sugar boycott to protest the evils of slavery connected to the sugar trade. In "Sanditon," Georgiana has more than enough reasons to lead the banner in this cause.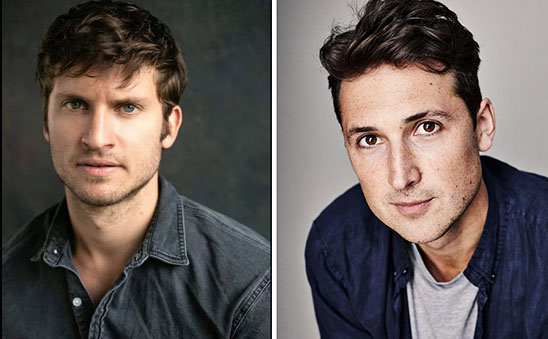 New characters this season include Alexander Colbourne (Ben Lloyd-Hughes, War & Peace), a mysterious resident with a complex family history, who is in stark contrast to self-assured war hero Colonel Francis Lennox (Tom Weston-Jones, Dickensian), his rival for Charlotte's affections.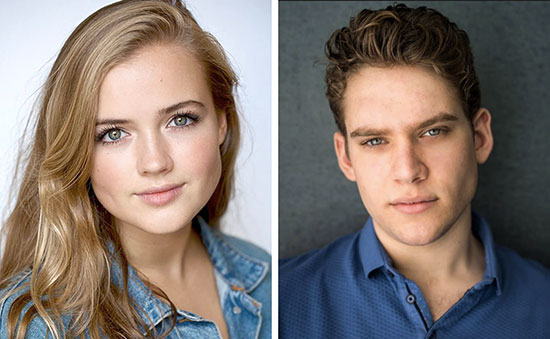 We also meet Charlotte's spirited younger sister, Alison Heywood (Rosie Graham, Outlander), who comes to Sanditon to pursue her own romantic dream. Alison is soon acquainted with the handsome and charming Captain William Carter (Maxim Ays, Still So Awkward).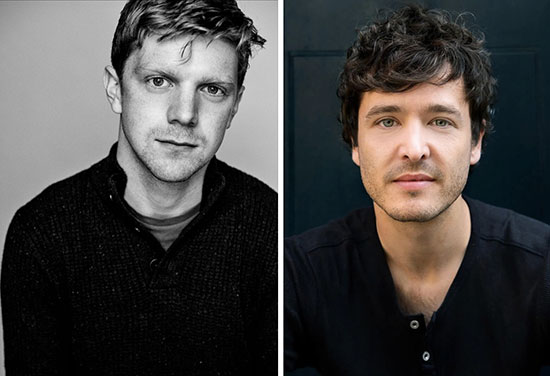 Other intriguing newcomers include Captain Declan Fraser (Frank Blake, Bridgerton), a courageous character (if a little rough around the edges), and the striking and flamboyant Charles Lockhart (Alexander Vlahos, Versailles), a Byronic artist who arrives to paint portraits of Sanditon's fashionable and wealthy residents.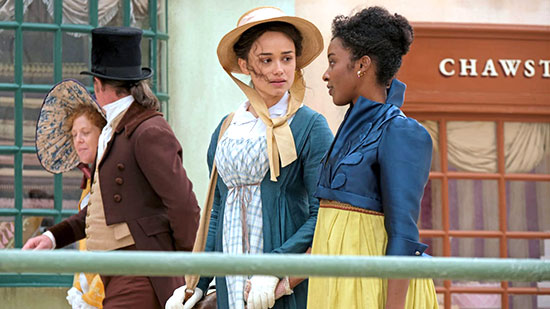 "Fans who are craving romance and escape will find them in abundance in the new season of Sanditon, with its intriguing characters and captivating storylines," says MASTERPIECE Executive Producer Susanne Simpson.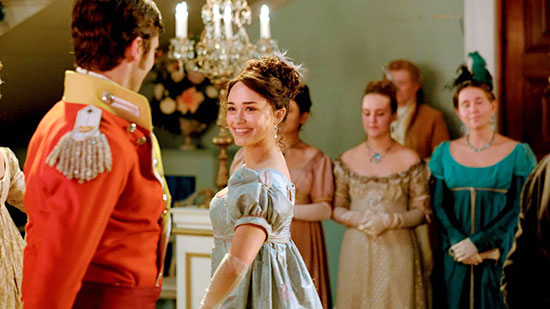 "Sanditon" has also been renewed for Season 3, which will air in the US on PBS MASTERPIECE. BritBox UK has boarded the show as a co-producer and will premiere the series as a BritBox Original in the UK. The two new seasons of "Sanditon" have been acquired by ITV, which originally launched the first series in 2019, and will air on the channel following the premiere window on BritBox UK.
Watch the official Season 2 Preview below. 
Justin Young (Death in Paradise, Ripper Street), who wrote four episodes of the first season of "Sanditon," developed the new series and took the role of lead writer and executive producer. Davies, who originally created the drama, returned to write and executive produce.
---
If you enjoyed this post, be sure to see The Period Films List, with the best British period dramas, historical and costume movies and TV series sorted by era. Also see The Ever Expanding Bridgerton Universe.