Last Updated on April 22, 2017
Soon Hulu will have a live television streaming service, and it will be tailored to your watching preferences.
Keep reading after the news update to see the list of period dramas that are new to Hulu this January.


Hulu is launching a live TV service, and it should be available by spring. This news should be of particular interest to those of you aspiring to become cord cutters – and eliminate traditional cable all together. Hulu's new plan is for you to easily access all the shows you want to watch in one place – whether they are streaming live, or are available on-demand. 

Hulu's live-streaming agreements encompass more than 35 top networks, including CBS, FOX, ABC, TNT, TBS, The Disney Channel, Turner Classic Movies and Freeform. This means that if you are a subscriber to Hulu's live service you'll be able to watch period dramas from these networks as they air. (Of course the service will also offer other genres of television, sports, news, weather etc. and reports are that they are also in discussion with NBCUniversal.) The service will be set up so you can add live programs to your queue to watch later, and rewind some of the live programming. There is also a possibility that those who subscribe to live streaming will have access to some on-demand shows that aren't available to regular Hulu customers.

All networks in the deal will be available to stream live, with much of their programming available on-demand as well, through Hulu's new multichannel, live TV streaming service. As a complement to the company's current ad-supported and ad-free subscription video on demand products, Hulu's new service will offer subscribers "the most valuable, premium live TV offering on the market in a groundbreaking, new user experience. With no set-up costs or installation, it will feature an easy-to-use, intuitive and personalized interface, that brings together live and on-demand news, entertainment and sports, all in one place, across hundreds of living room and mobile devices."

Hulu's internet TV service, meant to rival pay-television services like DirecTV and Sling TV, will be priced at under $40 monthly and will include a cloud DVR feature. With a Hulu live service subscription, you can also access the entire Hulu catalog of on-demand content. The agreement also extends a pre-existing arrangement making Showtime an optional add-on subscription to Hulu customers for about $9 a month.

When a viewer creates a profile, they will be taken through a taste picking experience where they will be able to tell Hulu the types of shows and movies they like, and the types of shows and movies they don't like. This includes your preferences of shows, genres, and networks – but no word if a period genre will be one of the options. The process is intended to ensure that each profile surfaces recommendations and content in a lineup (including suggestions of live content and on-demand reruns) that is distinctly personal to each viewer. Hulu recently acquired The Video Genome Project, one of the largest, broadest and most granular structured databases of video content, that is being combined with its own recommendation engine. Together they'll create a more powerful way to recommend the right content to the right user at the right time. 

The live service will have ads, and according to Gizmodo, "When Hulu's live stuff launches, it will initially work on the fourth-generation Apple TV, iOS, Android, Chromecast, and Xbox. Devices such as Roku will follow soon after, and you can expect TV makers who have the SVOD Hulu built into their products to get updates at some point too."

In slightly older news, a multi-year deal with The Walt Disney Studios grants the streaming service the exclusive subscription video on-demand rights to a collection of hit movies and family favorites from Disney's library of blockbuster films. The agreement will also make over 50 popular titles available to stream on Hulu for the first time, in the coming months. Through the agreement, Hulu becomes the exclusive subscription video on demand home to a selection of Disney favorites, so even if you don't opt for the live service, you'll have these Disney theatrical features available as part of your SVOD service. 

It's difficult to say at this point how much Hulu's upcoming live service will have to offer fans of costume and historical period dramas. Many of the networks that we know are in the agreement aren't strong in the period drama genre, but we'll have to wait and see the complete list of channels that will be part of the plan before we can draw a conclusion.
When it comes to "regular" streaming, we already have a great selection of period dramas included with Amazon Prime, and Acorn TV has thousands of hours of the best British TV with new shows added weekly. Netflix also seems committed to making sure we have a selection of new historical dramas to watch each month and has just given us the ability to download many of them to watch offline.
Willow and Thatch even started a Period Drama Channel filled with official, legal playlists of content.
In the end BritBox may be a better option than Hulu for costume drama fans looking for live streaming – if its "Now" category is all we hope for. At the moment, just one thing is clear: the streaming market is becoming more competitive, and that means more options for you.
---
---
Period Dramas added to Hulu in January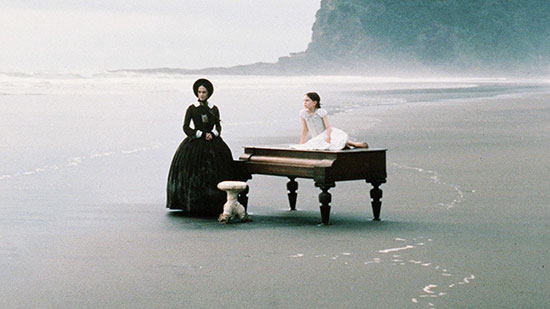 Boxcar Bertha (1972): An orphaned farm girl finds romance and adventure fighting the railroad with union organizer Big Bill Shelley. Martin Scorsese directs this explosive story of Depression era America in the 1930s. Based on "Sister of the Road" by Boxcar Bertha Thompson as told to Ben L. Reitman.
Starring Barbara Hershey, David Carradine, Barry Primus, Bernie Casey, John Carradine.
Rated R
---

Curse of the Starving Class (1994): In the 1950s, a poverty-stricken farming family attempts to put food on the table while holding on to their personal dreams of a better life. However, as they individually pursue their own dreams, the family unity begins to disintegrate, until they are all alienated from each other.
Starring James Woods, Kathy Bates, Randy Quaid, Henry Thomas, Kristin Fiorella, Louis Gossett Jr., Jim Fitzpatrick, Joel Anderson.
Rated R
---

The Long Riders (1980): The most notorious American bandits of the 19th century were very probably the Jesse James/Cole Younger gang. In this unique look at their lives and world, director Walter Hill cast all real-life brothers as the brothers-in-arms. The film concentrates "on familiar rituals–the funeral, the hoe-down, the robbery (a stunning tour de force in slow motion)–Hill pas tribute to such directors as Ford, Hawks, and Ray, emphasizes the mythic aspects of the Western and focuses on the subject of kinship and the land…"(Time Out). As the brothers rob and carouse through the West, pursued by bumbling lawmen, the feel to the viewer is as if he/she were actually there in the unpredictable, unconventional, raw America of the 1870s. Music by Ry Cooder.
Starring David Carradine, Keith Carradine, Robert Carradine, James Keach.
Rated R
---

Man in the Moon (1991): Fourteen-year-old Dani and her older sister Maureen have always shared everything. When Court Foster moves in next door, the sisters become rivals as Dani experiences her first feelings of affection and Maureen finds the true love she's longed for.
Starring Sam Waterston, Tess Harper, Gail Strickland, Reese Witherspoon, Jason London, Emily Warfield, Bentley Mitchum, Ernie Lively, Dennis Letts, Earleen Bergeron.
Rated PG-13
---

The Piano (1993): Winner of 3 Academy Awards® including Best Actress (Holly Hunter) and Best Supporting Actress, THE PIANO weaves the passionate tale of Ada, a young mute woman (Hunter) desired by two men. Sold into marriage to a husband (Sam Neill) who doesn't understand her, Ada finds herself drawn to her darkly intense neighbor, stirring up vengeful jealousies and violent emotions. But in the end, only one man truly understands how to win Ada's heart – through her beloved piano.
Starring Holly Hunter, Harvey Keitel, Sam Neill, Anna Paquin, Kerry Walker, Geneviève Lemon, Tungia Baker, Ian Mune, Peter Dennett.
Rated R
---

Sleepy Hollow (1999): Johnny Depp is Ichabod Crane, an eccentric investigator determined to stop the murderous Headless Horseman. Christina Ricci is Katrina Van Tassel, the beautiful and mysterious girl with secret ties to the supernatural terror.
Starring Johnny Depp, Christina Ricci, Miranda Richardson, Michael Gambon, Casper Van Dien, Jeffrey Jones, Richard Griffiths, Ian McDiarmid, Christopher Walken.
Rated R
---

The Untouchables (1987): Federal Agent Elliot Ness sets out to take out Al Capone; because of rampant corruption, he assembles a small, hand-picked team. A glorious, fierce, larger-than-life depiction of the mob warlord who ruled Prohibition-era Chicago… and the law enforcer who vowed to bring him down.
Starring Kevin Costner, Sean Connery, Charles Martin Smith, Andy Garcia, Robert De Niro, Richard Bradford, Jack Kehoe, Brad Sullivan, Billy Drago, Patricia Clarkson.
Rated R
---

Bridge of Spies (2015): In a dramatic thriller inspired by true events, Tom Hanks stars as James Donovan, a Brooklyn lawyer thrust into the center of the Cold War when the CIA sends him on a near impossible mission to negotiate the release of a captured American U2 pilot.
Starring Tom Hanks, Mark Rylance, Scott Shepherd, Amy Ryan, Sebastian Koch, Alan Alda, Austin Stowell, Billy Magnussen, Eve Hewson, Jesse Plemons, Michael Gaston, Peter McRobbie.
Available 1/15/17
Rated PG-13
---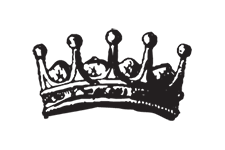 If you enjoyed this post, you'll also want to see the post about the new streaming service BritBox. You'll want to wander over to The Period Films List, with all the costume dramas and historical period films sorted by era and theme.