Last Updated on April 22, 2017
Here's the period film line-up for what's new to streaming in January 2017 on NETFLIX Instant in the U.S. You'll also see which of the historical films and costume dramas are newly available to download from Netflix. Enjoy!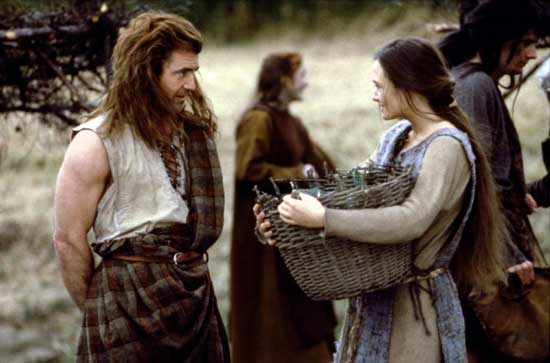 ---

Alice Through the Looking Glass (2016)
Victorian era Alice returns to the whimsical world of Wonderland and travels back in time to help the Mad Hatter. The story begins in 1874.
Starring Johnny Depp, Anne Hathaway, Mia Wasikowska.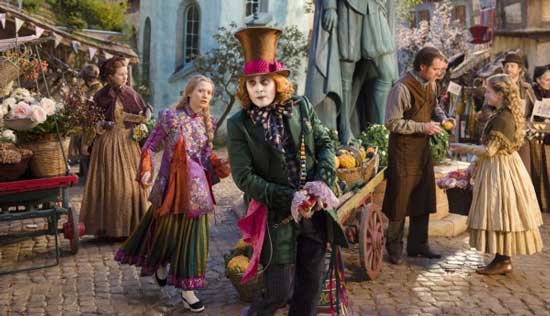 Rated PG
Available 1/11/17
---

Aquarius (2015)
A gritty 1960s cop drama about WWII veteran LAPD detective Sam Hodiak and his trainee, who must deal with gangs, brutal crimes, changing times, family crises and unhinged manipulative small-time crook Charles Manson, who's slowly building his cult.
Starring David Duchovny, Grey Damon.
Rated PG-14
Available to DOWNLOAD FROM NETFLIX.
Available 1/13/17
---

A Series of Unfortunate Events (2017)
The exact time period isn't stated, but it would appear that this is set in sometime in the past. After the loss of their parents in a mysterious fire, the three Baudelaire children face trials and tribulations attempting to uncover dark family secrets.
Starring Neil Patrick Harris, Usman Ally, Matty Cardarople.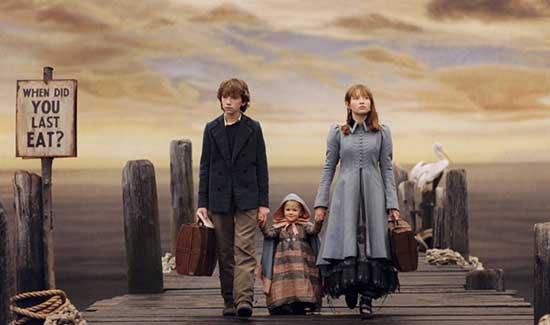 Available to DOWNLOAD FROM NETFLIX.
Available 1/13/17
---

Around the World in 80 Days (2004)
Phileas Fogg, Lau Xing, and Monique La Roche dare to do what no one has done before – beat the clock in a race around the world. Traveling the globe by land, sea, air, and even in-line skates, they're greeted with impossible obstacles at every planned and unplanned stop along the way, making their fantastically speedy voyage more frantic and heart-pounding than ever! Based on the classic novel by Jules Verne.
Starring Jackie Chan, Steve Coogan.
Rated PG
Available 1/1/17
---

Braveheart (1995)
William Wallace, a Scottish highlander, unites the 13th Century Scots in their battle to overthrow King Edward I of England. Braveheart received ten Academy Award nominations, and won five including Best Picture, Best Director and Best Cinematography.
Starring Mel Gibson, James Robinson, Sean Lawlor, Sophie Marceau, Patrick McGoohan.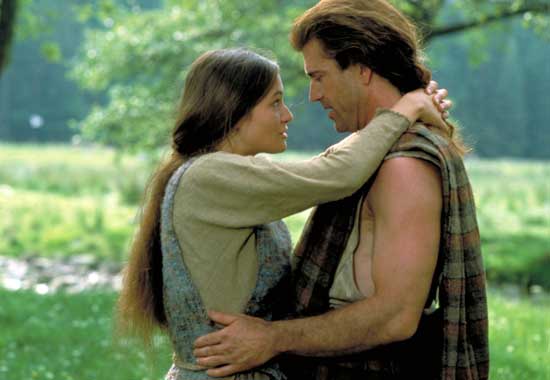 Rated R
Available 1/1/17
---

El Dorado (1966)
Cole Thornton, a gunfighter for hire, joins forces with an old friend, Sheriff J.P. Hara. Together with an old Indian fighter and a gambler, they help a rancher and his family fight a rival rancher that is trying to steal their water.
Robert Mitchum plays to perfection an alcoholic but gutsy sheriff who relentlessly battles the dark side of the wild West, ruthless cattle barons and crooked "businessmen." The Duke gives an equally adept performance as the sheriff's old friend who knows his way around a gunfight.
Starring John Wayne, Robert Mitchum, James Caan.
Rated PG
Available 1/1/17
---

Frontier: Season 1 (2016)
Warring factions vie for control of the 1700s fur trade in a ruthless game of wealth and power. Rooted in Canadian history and told from multiple perspectives, Frontier takes place in a world where business negotiations might be resolved with close-quarter hatchet fights, and where delicate relations between Aboriginal tribes and Europeans can spark bloody conflicts.
All six episodes will be available on Netflix on January 20, 2017. The series has been renewed for a second season.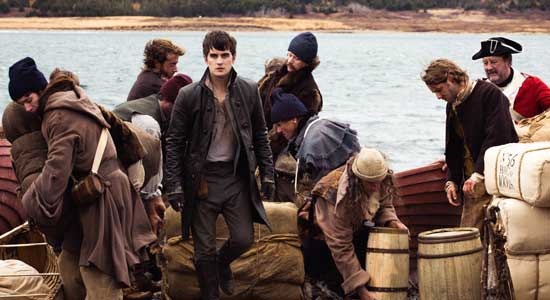 Starring Jason Momoa along with Alun Armstrong (Braveheart), Landon Liboiron, Zoe Boyle (Downton Abbey), and Allan Hawco who round out the star-studded international cast. The series also introduces Canadian newcomer, Jessica Matten.
Rated TV-MA
Available to DOWNLOAD FROM NETFLIX.
Available 1/20/17
---

Hugo (2011)

Twelve-year-old Hugo lives in the walls of a busy Paris train station, where his survival depends on secrets and anonymity. But when his world suddenly interlocks with an eccentric girl and the owner of a small toy booth in the train station, Hugo's undercover life, and his most precious secret, are put in jeopardy. Set in 1931.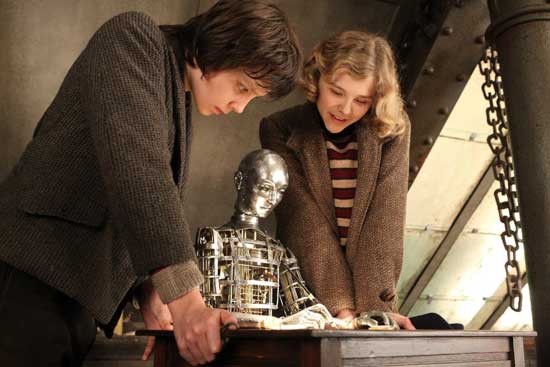 Starring Ben Kingsley, Sacha Baron Cohen, Asa Butterfield, Chloë Grace Moretz, Ray Winstone, Emily Mortimer.
Rated PG
Available 1/1/17
---

Ripper Street: Season 4 (2016)
The streets of Whitechapel are the haunt of Detective Inspector Edmund Reid and his team of officers, who aim to maintain law and order in a place once terrorized by Jack the Ripper.
In season 4, the crime drama which has explored the criminal underworld of London's East End returns in the high summer of 1897, as Queen Victoria celebrates her Diamond Jubiliee. This season once again reunites our heroes – Reid could never stay away from Whitechapel for long – and he is soon reunited with Drake and Jackson, one more policing the meanest streets imaginable.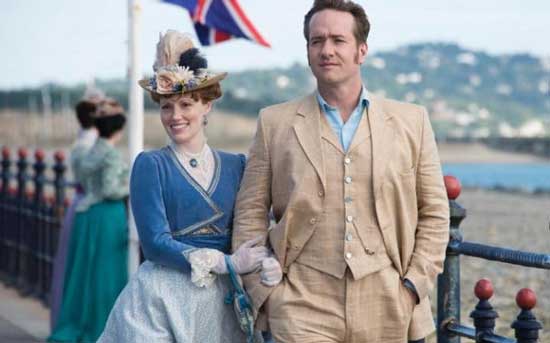 Starring Matthew Macfadyen, Adam Rothenberg.
Rated TV-MA
Available 1/28/17
---

Superman: The Movie (1978)
Director Richard Donner brings the legendary character Superman to the big screen, with Golden Globe-nominee Christopher Reeve as the Man of Steel.
In the decade of the 1930s, even the great city of Metropolis was not spared the ravages of the worldwide depression. In times of fear and confusion, the job of informing the public was the responsibility of the Daily Planet, a great metropolitan newspaper whose reputation for clarity and truth had become the symbol for hope in the city of Metropolis…
Starring Marlon Brando, Gene Hackman, Christopher Reeve.
Rated PG
Note: Also new on Netflix on January 1, 2017 are Superman II (1980), Superman III (1983), Superman IV: The Quest for Peace (1987) and Superman Returns (2006).
Available 1/1/17
---

Wartime Portraits: Season 1 (2014)
Expert interviews, archival footage and engaging reenactments tell the stories of five of World War II's most colorful heroes. Part live-action and part animation.
In Polish with English subtitles.
Rated TV-MA
Available 1/15/17
---

Period Dramas Leaving Netflix in January:
The Painted Veil, Vanity Fair, Saving Private Ryan and Nanny McPhee are all leaving 1/1/17.
If you enjoyed this post, you'll also want to see 75 Period Dramas to Download From Netflix. And be sure to wander over to The Period Films List, with the best historical dramas sorted by era.