Last Updated on October 29, 2018
A Gentleman in Moscow by Amor Towles is a novel that should be adapted into a period drama. Here's why. 
UPDATE: It will happen! Carolyn Newman, Senior VP of Scripted Programming eOne, has secured the television rights to A Gentleman in Moscow and will adapt Amor Towles' bestselling novel into a television series.
Towles announced in August 2017 that he had optioned his book to Tom Harper, director of BBC's Peaky Blinders and War & Peace. In conjunction with eOne, A Gentleman in Moscow will be transformed into a 6 – 8 hour mini-series.
Sign up here for the Willow and Thatch newsletter for more news about the upcoming period series. 
Set during the Soviet Union's turbulent early 1920s, A Gentleman in Moscow tells the story of Count Alexander Rostov. When he is deemed an unrepentant aristocrat by a Bolshevik tribunal, the count is sentenced to house arrest in the Metropol, a grand hotel across the street from the Kremlin. Rostov, an indomitable man of erudition and wit, has never worked a day in his life, and now must live in an attic room while some of the most tumultuous decades in Russian history are unfolding outside the hotel's doors.
---
To help keep this site running: Willow and Thatch may receive a commission when you click on any of the links on our site and make a purchase after doing so. 
---
Thank you to Amor Towles: parts of this article were excerpted from his website, which you can visit here. 
---


Who: With his New York Times bestselling novel Rules of Civility, Amor Towles established himself as a master of absorbing, sophisticated fiction, bringing late 1930s Manhattan to life with splendid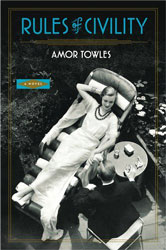 atmosphere and a flawless command of style. Readers and critics were enchanted; as NPR commented, "Towles writes with grace and verve about the mores and manners of a society on the cusp of radical change."
Mr. Towles' second novel, A Gentleman in Moscow, which was published in 2016, was on the New York Times bestseller list for over twenty weeks in hardcover and was named one of the best books of 2016 by the Chicago Tribune, the Washington Post, the Philadelphia Inquirer, the San Francisco Chronicle, and NPR. 
---

What: A Gentleman in Moscow is a transporting novel about a man who is ordered to spend the rest of his life inside a luxury hotel. Brimming with humor, a glittering cast of characters, and one beautifully rendered scene after another, this singular novel casts a spell as it relates the count's endeavor to gain a deeper understanding of what it means to be a man of purpose.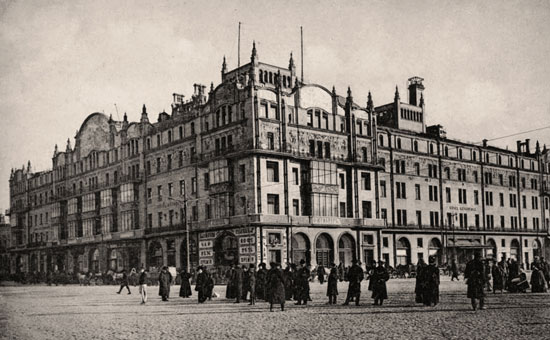 Though none of the novel's central characters are based on historical figures, A Gentleman in Moscow has been called " A masterly encapsulation of modern Russian history." (Kirkus Review) 
---

When: A Gentleman in Moscow immerses us in another elegantly drawn era with the story of Count Alexander Rostov. When, in 1922, he is deemed an unrepentant aristocrat by a Bolshevik tribunal, the count is sentenced to house arrest in the Metropol, a grand hotel across the street from the Kremlin.
Rostov, an indomitable man of erudition and wit, has never worked a day in his life, and must now live in an attic room while some of the most tumultuous decades in Russian history are unfolding outside the hotel's doors.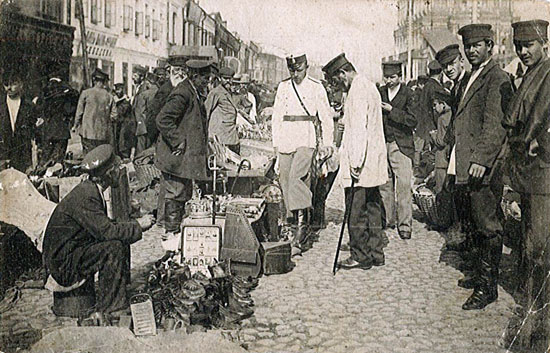 Unexpectedly, his reduced circumstances provide him a doorway into a much larger world of emotional discovery. The story takes place over more than three decades, spanning the Interwar, Second World War and Post-war eras. 
---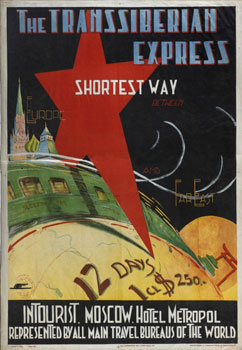 Where: The Metropol is a real hotel which was built in the center of Moscow in 1905. Despite being around the corner from the Kremlin and a few blocks from the head quarters of the secret police, the hotel was a genuine oasis of liberty and luxury during the Soviet era. Because the Metropol was one of the few fine hotels in Moscow at the time, almost anyone famous who visited the city either drank at, dined at, or slept at the Metropol. As a result, we have an array of firsthand accounts of life in the hotel from prominent Americans including John Steinbeck, e. e. cummings, and Lillian Hellman.
How delightful that in an era as crude as ours this finely composed new novel by Amor Towles stretches out with old-World elegance. "A Gentleman in Moscow" offers a chance to sink back into a lost attitude of aristocracy — equal parts urbane and humane — just what we might expect from the author of that 2011 bestseller "Rules of Civility." But if Towles's story is an escape we crave, it is also, ironically, a story of imprisonment. – Washington Post
---

Why: If adapted into a period movie – or better yet television mini-series – the setting would be stunning: the Metropol is not only still standing but is also still operating as a luxury hotel. A Gentleman in Moscow is rich with atmosphere and imagery pulled from Towles' "longstanding fascination with Russian literature, culture, and history" and is perfectly suited to film.
What has attracted me to the period is that it has a proximate distance to the present. It is near enough in time that it seems familiar to most readers, but far enough away that they have no firsthand knowledge of what actually happened. This provides me with the liberty to explore the narrow border between the unbelievably actual and the convincingly imagined. I generally like to mix glimpses of history with flights of fancy until the reader isn't exactly sure of what's real and what isn't. In terms of A Gentleman in Moscow, for instance, the launch of the world's first nuclear power plant in Russia in 1954 is an historical fact, but the assembly of Party leaders to observe the blacking-out of Moscow is an invention. Similarly, the little copper plates on the bottom of antiques designating them as property of the People are a fact, while the wine bottles stripped of their labels are a fiction. – Amor Towles
It would be historically informed "but no Bolshevik, Stalinist or bureaucrat can dampen the Metropol's life; World War II only briefly forces a pause. A great hotel is eternal, and the ­tidal movement of individuals and ideas into its lounges and ballrooms is a necessity for one longtime resident. He's not difficult to spot: a man who enacts a set of rituals and routines, grooming and dining, conversing and brandy-drinking, before ascending each night to his room on the sixth floor, which has barely enough space for his Louis XVI desk and ebony elephant lamps." (New York Times)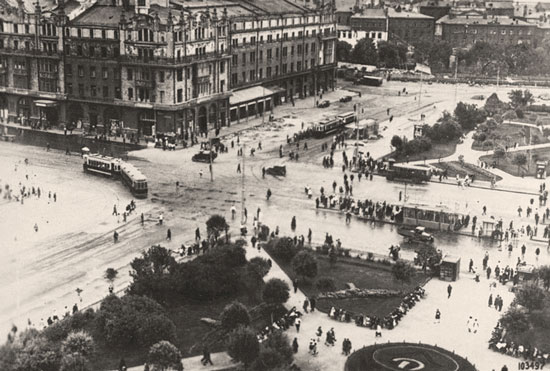 Its narrative would be utterly watchable: "Episodic, empathetic, and entertaining," (Publisher's Weekly) A Gentleman in Moscow uses an "accordion" model to mark the passing of time, and Time itself becomes a compelling character. From the moment the Count passes through the hotel's revolving doors, the narrative begins opening steadily outward. Over the next two hundred pages detailed descriptions accumulate of people, rooms, objects, memories, and minor events, many of which seem almost incidental. But then, as the book shifts into its second half, the narrative begins to narrow and all of the disparate elements from the first half converge.

---
---
Bit characters, passing remarks, incidental objects come swirling together and play essential roles in bringing the narrative to its sharply pointed conclusion.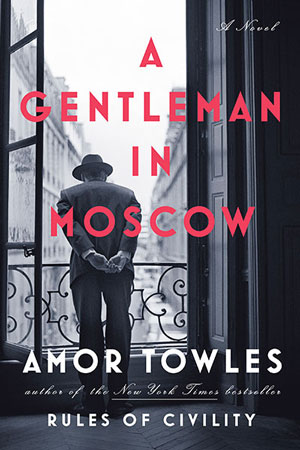 It would have a powerful soundtrack: five classical pieces by Tchaikovsky, Chopin, Mozart and Rachmaninov are referenced in A Gentleman in Moscow.
It could happen: Amor Towles' Rules of Civility has already been optioned by Lionsgate to be made into a feature film. Like A Gentleman in Moscow it takes place in the first half of the 20th Century. Set in New York City in 1938, a 25-year old named Katey Kontent attempts to rise above the Wall Street secretarial pool into the upper echelons of New York society at the end of the Depression. As much as anything, her challenge is to not lose herself in the romance in Gotham's high society.
Once an author has one film optioned or adapted from his novel, there's a likelihood that another will follow. 
---
Consider my vote cast. A Gentleman in Moscow should be adapted into a period drama, and soon.
You can buy A Gentleman in Moscow: A Novel here. Also available as an audiobook. 
---
Adapt This is a new series on Willow and Thatch where we suggest literary film adaptations. If you have a favorite book that you think should be made into a period drama, contact us and we might feature it in Adapt This. 
If you enjoyed this post, be sure to also see the article about PBS Masterpiece's first feature film and the Best Period Dramas: Interwar Era List.
SaveSaveSaveSave
SaveSave
SaveSave
SaveSave
SaveSave