Last Updated on October 10, 2019
Before there was "The Durrells of Corfu," there was a boy named Gerry, who fell in love with the Greek island and its animals, and later wrote about them. Ally Findley, editor at David R. Godine, Publisher, gives us a glimpse into his life and his books.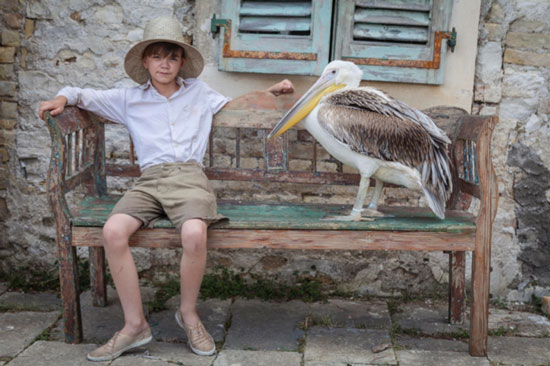 ---
To help keep this site running: Willow and Thatch may receive a commission when you click on any of the links on our site and make a purchase after doing so.
---
In the latest season of PBS's "The Durrells in Corfu" on Masterpiece, we again return to the island, sun-dappled and covered with all manner of creatures – and among these, roaming the island are the Durrell children: Larry, Lesley, Margo, and Gerry, the intrepid young naturalist. 
By season three of the period drama, the members of the Durrell family are all a couple of shades darker from when they started, and seem to have gained wisdom, or at least a few survival tips, from their time on the scenic but frequently chaotic Greek island.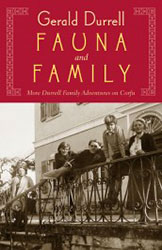 If the PBS Masterpiece adaptation is your first encounter with the Durrell family, you may not know that the books that inspired the series were actually written by Gerry, only about nine when the family arrived in Corfu, who later became eminent naturalist Gerald Durrell (1925 – 1995).
The TV series has its origin in his "Corfu Trilogy," a set of three books that chronicle their time on the island, a period he describes as formative. "My childhood in Corfu changed my life," he wrote in Fauna and Family.
Set in the 1930s and imbued with a sense of childlike wonder, the three books recount the beginnings of a budding naturalist as Gerry explores the Greek island, heading out early each morning and spending hours spellbound by the local fauna —a good portion of which, to his mother's exasperation, he gleefully brings home with him.
---
---
The trilogy details colorfully the years that sparked Durrell's lifelong curiosity and passion for the natural world, Fauna and Family particularly including the anecdotes Durrell wished he had included in the other two: "I had left out a number of incidents and characters that I would have liked to have described, and I have attempted to repair this omission in this book . . . I hope that it might give the same pleasure to its readers as apparently its predecessors have done, as for me it portrays a very important part of my life . . . which is a truly happy and sunlit childhood."
Needless to say (and as the show demonstrates), Gerald spent precious few hours on his traditional schoolwork, preferring instead to explore the island and capture—with kindness! —a wide selection of the local fauna. Given his calling toward animal wrangling and rescuing, it is clear these are hours well spent in unique preparation for his eventual, illustrious career as a writer, naturalist, and wildlife conservationist.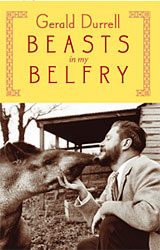 One can't help but admire someone who found his calling from such a young age (in his book, The Stationary Ark, he claims that the first word he could enunciate was "zoo"). Durrell wrote at great lengths about this time on Corfu, and on his later life as a naturalist, over the course of which he founded the Jersey Zoo, created the Durrell Wildlife Conservation Trust, and became a fixture on nature television programming. His first zoo experiences are hilariously recounted in Beasts in My Belfry.
In his ability to tell an engaging, colorful story was also his ability to persuade his audiences of the wonders of nature, and why this gift was well worth preserving. World Land Trust founder John A. Burton writes that Gerald Durrell was first and foremost a storyteller, making the claim that he sparked an interest in wildlife and conservation in millions of readers who otherwise may not have felt engaged and invested in the future of wildlife.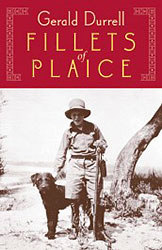 A highly influential member of the scientific and preservationist community, Gerald Durrell is still perhaps best loved for his wry and playful memoirs of his truly singular childhood and further adventures with animals.
As we watch young Gerry avidly scribbling away in his notebook, recording everything in the minutest detail, we can have no doubt that he alone could capture the chaotic but loving family in all its humor and complexity, set against the vivid backdrop of Corfu, with its rich diversity of creatures and the natural beauty he would dedicate his life to preserving.
Gerald Durrell's books are worth the read! More on his books below.
Seasons 1 – 4 of The Durrells of Corfu are AVAILABLE TO STREAM.
Read more about the period drama and the history behind it, here.
Read our review of Season 3 here.
The Corfu Trilogy includes My Family and Other Animals, Birds, Beasts and Relatives and Fauna and Family.
My Family and Other Animals: An autobiographical account of five years in the childhood of naturalist Gerald Durrell when he lived with his family lived on the island of Corfu. Apart from Gerald (the youngest) and Larry (Lawrence Durrell, the novelist), the family comprised their widowed mother, the gun-mad Leslie, and diet-obsessed sister Margo together with Roger the dog. The procession of animals includes toads, and tortoises, bats and butterflies scorpions and geckos, ladybirds, glow-worms, octopuses and rose-beetles, Ulysses, the Scops owl, Quasimodo the pigeon, the puppies Widdle and Puke, and of course the magpies. The family is fiercely protected by their taxi-driver friend Spiro, and Gerald is mentored by the polymath Dr Theodore Stephanides who provides his education in natural history. Available HERE
Birds, Beasts and Relatives: Part coming-of-age autobiography and part nature guide, Gerald Durrell's dazzling sequel to My Family and Other Animals is based on his boyhood on Corfu, from 1933 to 1939. Originally published in 1969 but long out of print, Birds, Beasts, and Relatives is filled with charming observations, amusing anecdotes, boyhood memories, and childlike wonder. Available HERE
Fauna and Family: More Durrell Family Adventures on Corfu: Fauna and Family, also known as The Garden of the Gods, is the third in Durrell's Corfu trilogy that begins with his beloved classic, My Family and Other Animals and continues with Birds, Beasts and Relatives. In his foreword to Fauna and Family, Durrell confessed that in the first two books, "I had left out a number of incidents and characters that I would have liked to have described, and I have attempted to repair this omission in this book… I hope that it might give the same pleasure to its readers as apparently its predecessors have done, as for me it portrays a very important part of my life… which is a truly happy and sunlit childhood." Available HERE
You may also like Gerald's Durrell's Fillets of Plaice and Beasts in My Belfry.
Fillets of Plaice: In My Family and Other Animals and its sequels, Gerald Durrell writes of his family's antics during their time on the Greek island of Corfu. In his later memoirs, he vividly describes his expeditions to other, faraway places. In Fillets of Plaice, he compiles a quintet of hilarious stories that touch on all of the above and more—from his unconventional childhood to his passion for animal conservation as an adult. His adventures range from a rollicking birthday party to a London pet shop to the exotic locale of deepest Africa. Throughout it all, Durrell entertains with his signature charming, witty voice. A compendium of outrageous tales, Fillets of Plaice is perfect for longtime fans of Durrell's work, and anyone looking for a heartwarming, riotous read. You can read this book for the humor alone (for he did perceive his family as some rare and rarefied species), but between the lines you can discern the makings of a world-class naturalist and a cultivated and engaging writer. Available HERE
Beasts in My Belfry: "A hilarious record that no Durrell fan will want to miss." (Sunday Telegraph) Born in India, Gerald Durrell returned to England when he was three, and five years later, the entire entourage, lead by his intrepid, imperturbable mother, went abroad again, eventually settling in Corfu. From the age of two, he was fascinated by zoology, over the years assembling a large, and not altogether savory, collection of pets, strays, and specimens. As his unofficial zoo grew, so did his family's discomfort. The solution was to find another, more permanent outlet for his passion. So in 1945 he joined Whipsnade—a new concept in open-range animal exhibits—as a student keeper, with Albert the lion, Babs the polar bear, and a baby Père David's deer among his first charges. In this entertaining history, he recaptures all the passion that permeated those early years, while conveying his insight into and affection for both four- and two-footed creatures. The book is full of larger-than-life animal characters: the bear who sang operatic arias with one paw clasped to his breast, his bosom friend Billy the goat, playful zebras, and a host of equally endearing and memorable critters. This is Durrell at his zoophilic best. Available HERE
If you enjoyed this post, you'll want to wander over to The Period Films List. You can see the whole PBS MASTERPIECE Period Drama Fall 2019 line-up here. 
---