Last Updated on May 23, 2020
The Verity Kent Mysteries is a series of historical romantic novels by Anna Lee Huber that should be adapted into a period drama. Here's why.
The series focuses on war widow Verity Kent, who served with the British Secret Service during the First World War, as she, and all of Europe, struggle to come to terms with the devastation and loss four years of war have wrought. However, when she receives a letter from an anonymous correspondent accusing her late husband of treason, she discovers her years of intrigue are not at an end.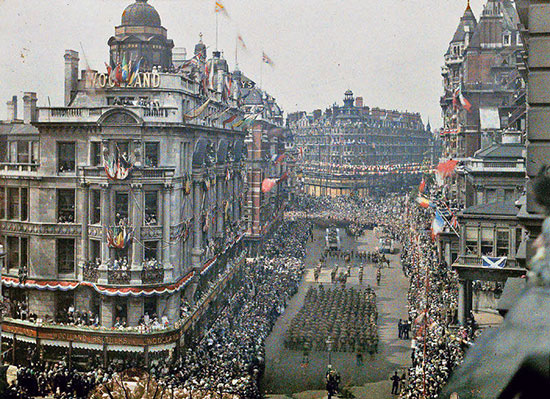 ---
To help keep this site running: Willow and Thatch may receive a commission when you click on any of the links on our site and make a purchase after doing so. 
---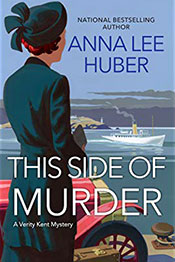 Who: With one successful, long-running, bestselling mystery series already to her credit (the Lady Darby Mysteries), Anna Lee Huber kicked off her new Verity Kent Mysteries with acclaim. Publishers Weekly called This Side of Murder, "engrossing [with] evocative historical details [that] complement the well-drawn characters." While All About Romance described it as "a smashing and engrossing tale of deceit, murder, and betrayal set just after World War I."
The second novel in the series, Treacherous is the Night, was praised by Kirkus Review as "a thrilling mystery that supplies its gutsy heroine with plenty of angst-ridden romance." "Huber combines intricate puzzles with affecting human drama." (Publishers Weekly)
---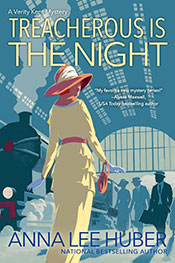 What: The Verity Kent series is comprised of twisty, intricate cases of whodunit, whose plots zig just when you think they will zag. However, it also focuses heavily on the relationships of the heroine, and the lives of those in Britain, Belgium, and elsewhere as they struggle to rebuild their lives from the ashes of the war to end all wars. Each mystery not only illuminates something about Verity, but also society in general, and the specter of the war. The characters flit between the bright lights and booze-soaked parties and dance halls where they flock to drown their pain and grief, and the dark truths they must face in their own shadowy flats or at pistol point. And amidst it all runs the tenuous thread of Verity's marriage to Sidney, and the secrets they have both hidden. In many ways its tension and intrigue, and character-driven angst are reminiscent of dramas like BBC's Restless and The Bletchley Circle.
Plenty of space is devoted to the personal drama and character development, making Treacherous is the Night a great genre-bridger—a perfect way to get fans of historical fiction and realistic romance to dip their toes into mystery and espionage thrillers. – Criminal Element
---
When: The Verity Kent series is set during the tumultuous years following the First World War, but also laced with flashbacks and reminisces of Verity's cunning missions with the Secret Service, and Sidney's time serving in the trenches of the Western Front, as well as the sweet early days of their romance during the last glorious summer before the war. Verity herself mirrors the struggles of Britain to move forward after the war, and to heal from all its losses, especially when conspiracy and intrigue persist to drop in her lap.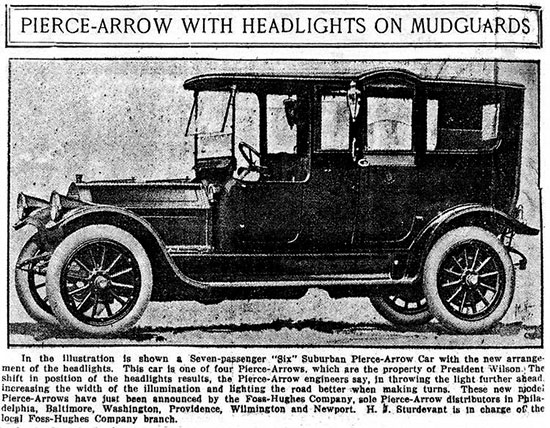 Huber has a sharp eye for historical details; "from the descriptions of bombed cities to the fashions and dialogue, the notes never ring false." (Criminal Element) Whether speeding across the English countryside in a Pierce-Arrow, or sipping cocktails while a gramophone blazes rag music, or scampering through an electric fence under a German guard tower at the border between Belgium and Holland, you feel anchored in the early twentieth century.
---
Where: The Verity Kent series utilizes a number of various settings, each one intricately and expertly realized. One mystery takes Verity to the isolated island estate of a wealthy Englishman, another into the shrouded salon of a spiritualist in Chelsea, and yet another to a little village in war-torn Belgium where the echoes of the big guns still seem to resound through the countryside.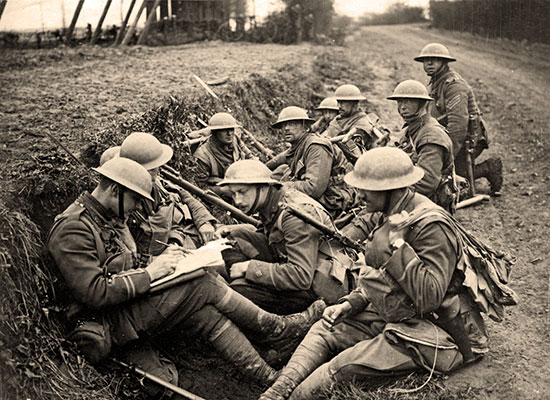 Hundreds of images from the war and the devastated countries along the Western Front have been made available online, and hundreds more exist of London in the early twentieth century. Huber also utilized memoirs and firsthand accounts whenever possible, as well as copies of the Illustrated Guides to the Battle-Fields that were produced by Michelin and other companies to imbue a real sense of what visitors to the front in 1919 would have experienced. Combining the opulence of settings from shows like Downton Abbey with the beauty and desolation of the countryside in War Horse, the Verity Kent series promises a range of glorious and honest visuals.
---
Why: If adapted for the screen into a period drama, not only would the plots and puzzles be fast-moving and exhilarating, the character drama riveting and absorbing, and the setting and clothing a feast for the eyes, but the film would also shed light on some largely unknown heroes of the World War I. Few people are aware of the contributions made by thousands of women for the British intelligence gathering agencies during the war. Few even know they existed, but Huber has done her research, and her character Verity, and the series in general, seeks to honor them. 
These women were employed in the foreign and domestic divisions of military intelligence, in the postal censorship office, the code-breaking division, alongside propaganda writers, within the foreign office, in field offices across the globe, and behind enemy lines. They worked silently, efficiently, honorably, and they kept their secrets—many to the grave. In this aspect, the Verity Kent series would fit neatly alongside other period dramas that seek to illuminate about the experiences of women during war, like Bomb Girls, Land Girls, and Home Fires.
Huber also seeks to honor the people in German-occupied Belgium and northeastern France who served in various intelligence gathering networks, particularly La Dame Blanche. A brilliantly organized and systematically deployed network, La Dame Blanche was the most successful spy network at work for the British during the latter half of the war. Comprised almost equally of men and women, old and young, and even families with children, they ferreted out vital information and transported it to the British, all under the watchful eyes of the enemy.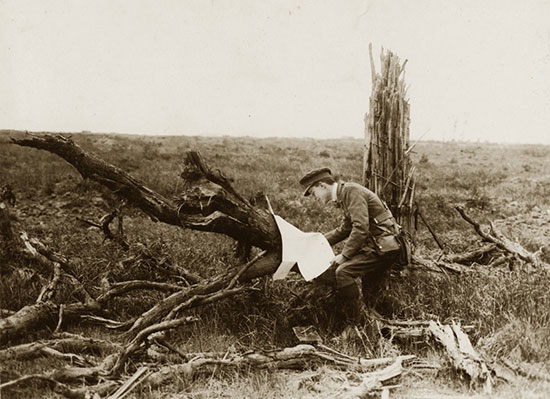 The actions of these two groups of people are thrilling in and of themselves, but combined with Verity's personal narrative and her struggle to make peace and find love and happiness, the show would be captivating. In Verity, you have a "wonderfully clever, determined, and a capable heroine you want to see succeed." (Criminal Element) And it doesn't hurt that she does so with style, and with a few attractive fellow investigators trying to keep up with her.
---
Buy This Side of Murder (A Verity Kent Mystery)
Buy Treacherous Is the Night (A Verity Kent Mystery) 
---

"Adapt This" is a series on Willow and Thatch where we suggest literary film adaptations. If you have a favorite book that you think should be made into a period drama, contact us and we might feature it!
If you enjoyed this post, be sure to see Adapt This: A Gentleman in Moscow and the Best Period Dramas: Interwar Era List. You'll also like 8 Reasons to Watch Restless (BBC).