Last Updated on October 29, 2018
Most of us are doing some extra traveling this time of year, and Netflix just made that much more pleasant. Even if your plans are to stay put, you'll like this news. 
At no extra cost, Netflix members worldwide can now download movies and television series to watch without an internet connection. The new feature is included in all plans as of December 2016 and is available for phones and tablets on Android and iOS. Nice!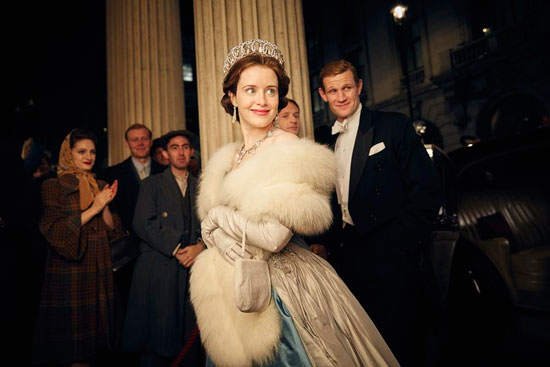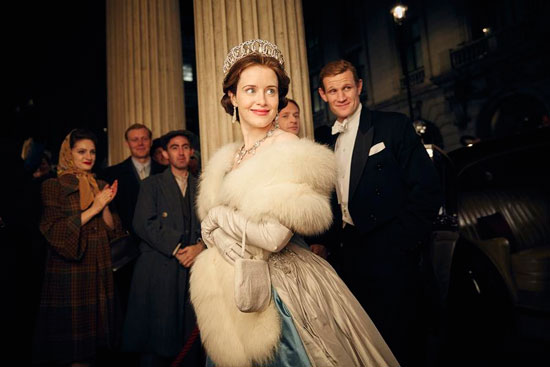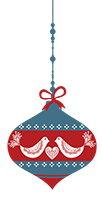 As not all titles streaming on Netflix are available for download, the obvious question for Willow and Thatch readers is which historical / period / costume dramas and documentaries can be downloaded?
Below is a list of  costume dramas and period films that are currently available for free download, so you can watch them offline, when and where you want.
This list was updated July 6, 2017 (it's not quite 75 titles at the moment, as some were removed from Netflix. More will be added here soon to bring the number back up to 75).
While many members enjoy watching Netflix at home, we've often heard they also want to continue their binge while on airplanes and other places where Internet is expensive or limited. Just click the download button on the details page for a film or TV series and you can watch it later without an internet connection. Many of your favorite streaming series and movies are already available for download, with more on the way, so there is plenty of content available for those times when you are offline. To start downloading today, please update your Netflix app to the most recent version and take us with you to enjoy Netflix everywhere you go. – Eddy Wu, Director of Product Innovation

Agatha Christie's Poirot (1989)

From England to Egypt, accompanied by his elegant and trustworthy sidekicks, the intelligent yet eccentrically-refined Belgian detective Hercule Poirot pits his wits against a collection of first class deceptions. Fan favorite David Suchet stars as the dapper sleuth who solves the thorniest of cases with his formidable intellect. Also starring Hugh Fraser (Sharpe) as the affable Captain Hastings, Philip Jackson (Robin of Sherwood) as Chief Inspector Japp, and Pauline Moran as Miss Lemon.
Set in the 1930s.
Not rated.
---
Anna Karenina (2012)

In late-19th-century Russian high society, St. Petersburg aristocrat Anna Karenina (Keira Knightley) enters into a life-changing affair with the dashing Count Alexei Vronsky.
Set in Russia with brief interludes in Germany and Italy in the 1870s.
Rated R
---
A Promise (2013)

In the early 20th century, a love triangle forms between an ailing factory owner, his young bride and his protege.
Friedrich (Richard Madden, Cinderella), a graduate of humble origins, takes up a clerical post in a steel factory, soon becoming the elderly owner Karl s (Alan Rickman, Harry Potter) private secretary and boarder. There he meets Lotte (Rebecca Hall), Karl's reserved and beautiful young wife. Starting an illicit romance, the two young lovers dreams are dashed when Karl announces he s sending his secretary to oversee his mines in Mexico.


But Lotte makes a promise to Friedrich: when he returns in two years, she will be his no matter what. With the later outbreak of World War I prohibiting his return to Germany, Friedrich must wait eight long years before returning to Europe and finding out if the woman he pines for has kept her promise during that brutal passage of time. With lush period detail, director Patrice Leconte s A Promise is a sumptuous testament to the enduring power of love.
Set beginning in Germany in 1912.
Not rated.
---
Atonement (2007)

From the award-winning director of Pride and Prejudice comes a stunning, critically acclaimed epic story of love. When a young girl catches her sister in a passionate embrace with a childhood friend, her jealousy drives her to tell a lie that will irrevocably change the course of all their lives forever. Academy Award nominee Keira Knightley and James McAvoy lead an all-star cast in the film critics are hailing "the year's best picture" (Thelma Adams, US Weekly).
Set in England over six decades, beginning in 1935.
Rated R
---
Big Eyes (2014)

In the late 1950s and early '60s, artist Walter Keane (Christoph Waltz) achieves unbelievable fame and success with portraits of saucer-eyed waifs. However, no one realizes that his wife, Margaret (Amy Adams), is the real painter behind the brush. Although Margaret is horrified to learn that Walter is passing off her work as his own, she is too meek to protest too loudly. It isn't until the Keanes' marriage comes to an end and a lawsuit follows that the truth finally comes to light.
Set in the Postwar era.
Rated PG-13
---
The Bletchley Circle (2012)

Four women who worked as codebreakers at Bletchley Park have taken up civilian lives. Susan, has collated data about a series of murders. She tries to convince the police she knows where another body is, but they are unable to locate it and dismiss her. She turns to her three friends and they work out where the next victim will be taken, find the body, then decide they are the only ones who can track down the killer.
Set in 1952.
Rated TV-14
---
Borgia (2011)

The name Borgia stands for betrayal, intrigue and corruption in the Vatican, which was the center of the world during the Renaissance. Rodrigo Borgia — later Pope Alexander VI — embodied the spirit of the time with its unimaginable contradictions.
Set beginning around the turn of the 15th century in Italy.
Rated TV-MA
---
The Borgias (2011)

The Borgias is a complex, unvarnished portrait of one of history's most intriguing families. Oscar®-winner Jeremy Irons stars as Rodrigo Borgia, the cunning, manipulative patriarch of the Borgia family who ascends to the highest circles of power within Renaissance-era Italy. The series begins as Rodrigo (Irons), becomes Pope Alexander VI, propelling him, his two Machiavellian sons Cesare and Juan, and his scandalously beautiful daughter, Lucrezia, to become the most powerful and influential family of the Italian Renaissance.
Set around the turn of the 16th century in Italy.
Rated TV-MA
---
The Boy in the Striped Pajamas (2015)

8-year-old Bruno (Asa Butterfield) and his family leave Berlin to take up residence near the concentration camp where his father (David Thewlis) has just become commandant. Unhappy and lonely, he wanders out behind his house one day and finds Shmuel (Jack Scanlon), a Jewish boy of his age. Though the barbed-wire fence of the camp separates them, the boys begin a forbidden friendship, oblivious to the real nature of their surroundings.
Set during WWII.
Rated PG-13
---
Casanova (2005) BBC

After a life spent seeking pleasure and decadence, Casanova (David Tennant) seeks his one true love, Henriette. Based on the historical Casanova's infamous twelve-volume memoirs, the program follows Giacomo Casanova, aka 'Jack,' from his birth out-of-wedlock to an actress mother; through his eventful career masquerading as a doctor, lawyer, astrologer, and the Chevalier de Seingalt (a title invented to gain him entrance to noble circles); and into his declining years as a librarian for a sympathetic count.
Shown on PBS Masterpiece.
Set in eighteenth-century Europe.
Rated TV-MA
---
The Changeling (2008)

Single mother Christine Collins (Angelina Jolie) arrives home to find her son, Walter, gone. Five months later her prayers are answered when Walter is found in Illinois. But to Christine's horror, the boy who steps off the train is not her son. Authorities vehemently dispute Christine's claim, and her one ally is a clergyman (John Malkovich) who sees the case as his chance to expose corruption in the Los Angeles Police Department and government.
Set in 1928 in Los Angeles.
Rated R
---
The Concubine (2012)

To escape a life of poverty, Hwa-yeon becomes one of the king's concubines and two men become captivated by her.
Set during the early Joseon Dynasty.
In Korean with English subtitles.
Not rated.
---
The Crown (2016)

The Crown tells the inside story of two of the most famous addresses in the world – Buckingham Palace and 10 Downing Street – and the intrigues, love lives and machinations behind the great events that shaped the second half of the 20th century. Two houses, two courts, one Crown.
Set in the postwar era from 1947 to the present day.
Rated TV-MA
---
Dancing on the Edge (2013) PBS

Dancing on the Edge details the rise of the Louis Lester Band, a black jazz band led by Louis Lester. Managed by the compassionate yet short-tempered Wesley Holt, the band lands a gig at the Imperial Hotel thanks to the cunning journalist Stanley Mitchell. They prove to be a hit, and their star begins to rise.

Countless aristocrats — including the royal family — ask the band to play at parties, catching the eye of the ambitious American businessman Walter Masterson and his enthusiastic employee, Julian. However, as the band continues to prevail, despite the racism and classism they encounter, Louis, finds himself entangled in a series of unfortunate events. He becomes a suspect in a murder case, putting him on the run and possibly leading to the band's demise.
Set in 1930s London, England.
Rated PG-13
---
The Diary of Anne Frank (2009) BBC

For Jewish teenager Anne Frank (Ellie Kendrick), her diary is her one true friend and confidant. In it, she records the thoughts of a typical teen — only set against a backdrop of encroaching evil in Amsterdam during World War II. Stowed away behind a bookcase in a secret annex with her family and others to flee the Nazis, Anne experiences her time in hiding as an adventure. And, amidst closed quarters and random bomb blasts, Anne faces friction with family, a desire for independence and the first stirrings of young love. As Anne's identity solidifies, so does her resolve to be a writer — her diary a tangible and remarkable record of a young woman's first-hand observations of the Holocaust, and the innate goodness she still sees in people.


Shown on PBS Masterpiece Theatre.
Set in Amsterdam during World War II.
Not rated.
---
Field of Lost Shoes (2014)

Based on a true story of the American Civil War, culminating at the Battle of New Market, May 1864. A group of teenage cadets sheltered from war at the Virginia Military Institute must confront the horrors of an adult world when they are called upon to defend the Shenandoah Valley. Leaving behind their youth, these cadets must decide what they are fighting for.
Set in 1864 in Virginia in the United States.
Rated PG-13.
---
Foyle's War (2002)

As World War II rages on, criminals try to take advantage of the resulting chaos. In Hastings, they aren't having much luck, thanks to Detective Chief Superintendent Christopher Foyle. As Foyle's son Andrew, a fighter pilot in the RAF, fights the enemy at war, Foyle battles the black market, profiteering and murder on the home front. He is dogged in his pursuit of justice, honest to a fault and frequently underestimated by his opponents. Together with his sergeant and his driver, Foyle wages his own war on crime.
Set along the South Coast of England in the 1940s.
Not rated.
---
Grace of Monaco (2014)

Despite her husband's (Tim Roth) misgivings, Grace Kelly (Nicole Kidman) considers returning to Hollywood to star in "Marnie," but a political dispute between Monaco and France forces her to make a difficult choice.
Set in the 1960s.
Not rated.
---
The Girl King (2015)

The Girl King is the captivating new feature by Finland-born filmmaker Mika Kaurismäki, one of world cinema s most versatile and acclaimed talents. The English-language film is a depiction of several years in the life of the 17th century Queen Kristina of Sweden, the Girl King. Born in 1626 and queen by the age of six, Kristina was the most famous woman in the world during her lifetime and remains a controversial figure in Sweden to this day and one of the most influential and fascinating figures to have graced European history.
Set in the Stuart era.
Not rated.
---
Hero (2002)

The Qin king has long been obsessed with conquering China and becoming her first Emperor, which makes him the target of three legendary assassins. Now, a nameless warrior claims to have defeated them all and recounts each confrontation for the king.
In Mandarin with English subtitles.
Set in ancient China during the Warring States period.
Rated PG-13
---
The Immigrant (2013)

Ewa Cybulski and her sister sail to New York from their native Poland in search of a new start and the American dream. When they reach Ellis Island, doctors discover that Magda is ill, and the two women are separated. Ewa is released onto the mean streets of Manhattan while her sister is quarantined. Alone, with nowhere to turn and desperate to reunite with Magda, Ewa quickly falls prey to Bruno, a charming but wicked man who takes her in and forces her into prostitution. The arrival of Orlando – a dashing stage magician who is also Bruno's cousin – restores her self-belief and hopes for a brighter future, becoming her only chance to escape the nightmare in which she finds herself.
Set in 1921.
Rated R
---
The Imitation Game (2014)

Benedict Cumberbatch shines as real-life war hero and pioneer of modern-day computing, Alan Turing, who saved countless lives by cracking Germany's so-called unbreakable code during WWII.
Set during the Second World War – 1952.
Rated PG-13
---
The Innocents (2015)

In 19th century Argentina, when a man returns to his family's plantation after 15 years, it revives a violent past, slave abuses and evil spirits. This plantation's dark past must be vanquished. And someone's making sure the sins of others will be paid by everyone.Rated TV-MA
Set in the 1800s.
Rated TV-MA
---
Jamaica Inn (2014) BBC

Orphaned by her mother's death, Mary Yellan travels to Cornwall to join her aunt, Patience. Arriving at the isolated Jamaica Inn, Mary is met by a brutish, menacing man, her uncle, Joss. She soon learns that no guests stay at the inn, and Joss is part of a savage gang of smugglers. The TV mini-series is adapted from Daphne du Maurier's gothic novel.
Set in 1821.
Not rated.
---
Jane Got a Gun (2016)

When her husband barely survives a murder attempt by an outlaw gang he once belonged to, steely Jane Hammond (Natalie Portman) takes the law into her own hands to defend her homestead and protect her injured spouse — with help from a former lover.
Set in New Mexico Territory circa 1871.
Rated R
---
The Keeping Room (2014)

Two Southern sisters (Brit Marling, Hailee Steinfeld) and a slave (Muna Otaru) must defend themselves against two Union Army soldiers.
Set during the waning days of the Civil War.
Rated R
---
La Esclava Blanca / The White Slave (2016)

A story of love and slavery in the Spanish colonies installed in the Colombian Caribbean. In Spanish with English subtitles.
Set between 1821 and 1843.
Rated TV-14
---
The Last King (2016)

With civil war raging, a prince is born in secret as the king lies on his deathbed. Tasked with protecting the child, two Birch Legs warriors — Skjervald and Torstein — embark on a journey to usher the future king to safety.
Set in 13th-century Norway.
Rated R
---
The Last Kingdom (2015) BBC

Many of the separate kingdoms of what we now know as England have fallen to the invading Danes, leaving the great kingdom of Wessex standing alone and defiant under the command of King Alfred. Against this turbulent backdrop lives our hero, Uhtred. Born the son of a Saxon nobleman, he is captured by the Danes and raised as one of their own. Forced to choose between the country of his birth and the people of his upbringing, his loyalties are ever tested. What is he? Saxon or Dane? On a quest to reclaim his birthright, Uhtred must tread a dangerous path between both sides if he is to play his part in the birth of a new nation and, ultimately, recapture his ancestral lands.

Set in the year 872.
Not rated.
---
The Letters (2014)

Mother Teresa, recipient of the Nobel Peace Prize, is considered one of the greatest humanitarians of modern times. Her selfless commitment changed hearts, lives and inspired millions throughout the world. The Letters, as told through personal letters she wrote over the last 40 years of her life, reveal a troubled and vulnerable woman who grew to feel an isolation and an abandonment by God. The story is told from the point of view of a Vatican priest charged with the task of investigating acts and events following her death. He recounts her life's work, her political oppression, her religious zeal and her unbreakable spirit.
Set beginning in 1946 and spanning 40 years.
Rated PG.
---
Lilies (2007)

In this BBC-produced drama, three sisters (Catherine Tyldesley, Kerrie Hayes, Leanne Rowe) face the usual coming-of-age struggles in a world that offers few choices to women of no financial means. That doesn't, however, stop the Moss girls from finding laughter as well as pain as they struggle to make their way in the world — one making chocolates, one selling corsets and one working as a parlor maid.
Set in post-World War I Liverpool, England.
Not rated.
---
Little Boy (2015)

In a heartwarming tale of faith, hope and love, a little boy tries with all his might to achieve the impossible: bring his father home from war.
Set during WWII.
Rated PG-13
---
Lizzie Borden Took an Ax (2014)

A sweltering hot day in Massachusetts, 1892, is pierced by the brutal double murder of Mr. and Mrs. Borden that would stun the nation. LIzzie (Christina Ricci), a wholesome Sunday school teacher and Mr. Borden's youngest daughter, quickly becomes the prime suspect. Now, as her lawyer Andrew Jennings (Billy Campbell) proclaims her innocence, the original good-girl-gone-bad will stand trial in one of the most gripping, gruesome mysteries of all time. Her name will forever live in infamy and the eerie children's rhyme will continue to haunt those that know the story, but the truth is anything but clear.
Set in 1892 in New England, United States.
Rated TV-14
---
Mad Men (2007)

This series takes a peek inside an ad agency in an era when the cutthroat business had a glamorous lure. When the cigarette smoke clears and the martinis are set down, at the center of it all is womanizing Don Draper.
Set in 1960s New York.
Not rated.
---
The Making of a Lady (2012) PBS

Based on the 1901 novel by celebrated writer Frances Hodgson Burnett, this is the story of the educated but penniless Emily. During her duties as a lady's companion for Lady Maria she meets her employer's wealthy widower nephew, Lord James Walderhurst. Accepting his practical if unromantic marriage proposal, Emily finds solace in the company of Walderhurst's nephew Alec Osborn and his glamorous wife, Hester, after Lord James leaves to rejoin his regiment. Emily, alone with the Osborns, increasingly comes under their control. She begins to fear for her life.
Set in England at the turn of the century around the late Victorian and early Edwardian era.
Rated TV-PG
---
Mandie and the Forgotten Christmas (2011)

Miss Heathwood's School for Girls: thrust into the chaotic and unfamiliar world of a boarding school at Christmas, Mandie finds herself hounded by new rules and regulations at every turn. Unable to grasp the finer points of high society, she constantly falls into trouble with Miss Heathwood, the headmistress. While visiting the school's forbidden attic, Mandie stumbles upon a mystery from which she is warned to flee. Seeking the truth will require Mandie to lie, but it just might proivde they key that unlocks the memories of a long forgotten Christmas. Based on the "Mandie" books by Lois Gladys Leppard.
Set in 1900.
Rated G
---
The Man Who Killed Richard III (2015)

In this documentary we set out to prove that the Welshman Sir Rhys ap Thomas, master of Carew Castle in Pembrokeshire, killed King Richard III, changing the course of British history.


Sir Rhys ap Thomas had sworn allegiance to King Richard III. He had accumulated lands and status in Wales that were dependent, in part, on his loyalty to Richard. But at the Battle of Bosworth he betrayed him, fighting on the side of Henry Tudor. He dealt the fatal blow to Richard III. We uncover what drove Rhys ap Thomas to betray not only his master but a King – and we reveal his remarkable story; from a childhood embroiled in the War of the Roses and exile to the continent, to a determined and ambitious man who brought an abrupt end to the Plantagenet line, carving the way for his own rise to power at the heart of the Tudor dynasty.
TV-PG
---
Marco Polo (2014)

In a world of greed, betrayal, sexual intrigue, and rivalry, "Marco Polo" is based on the famed explorer's adventures in Kublai Khan's court. Re-creating the legendary explorer's 13th century exploits in the Far East, this historical drama chronicles the intrigues, duplicity and greed running rampant in the court of the Mongolian ruler Khan.
Set in the 13th century in the Far East.
Rated TV-MA
---
Miss Fisher's Murder Mysteries (2012)

The Honorable Phryne Fisher (Essie Davis, Girl with a Pearl Earring) is a thoroughly modern woman operating in a mostly male world. The glamorous "lady detective" goes about her work with a pistol close at hand—and, more often than not, a male admirer even closer.
To the dismay of Detective Inspector Jack Robinson (Nathan Page, The Secret Life of Us), Phryne's investigations take her through back alleys, jazz clubs, and shady neighborhoods. Ignoring the dangers all around her, she glides through life determined to enjoy every moment. But beneath her devil-may-care attitude, Phryne hides ghosts from the past that continue to haunt her.
Set in the 1920s.
Not rated.
---
The Missing (2003)

When frontier woman, rancher and single mother of two Maggie Gilkeson (Cate Blanchett) sees her teenage daughter, Lily (Evan Rachel Wood), kidnapped by Apache rebels, she reluctantly accepts the help of her estranged father, Samuel (Tommy Lee Jones), in tracking down the kidnappers. Along the way, the two must learn to reconcile the past and work together if they are going to have any hope of getting Lily back.
Set in the late 19th century circa 1885 in New Mexico, United States.
Rated R.
---
Murdoch Mysteries (2008)

Based on novels by Maureen Jennings, "Murdoch Mysteries" follows young detective William Murdoch. In a series of stories taking place in Toronto during the 1890s, several challenging murder cases arise. Murdoch uses up-and-coming forensics techniques and an unconventional approach, which often elicit skepticism from his fellow officers and his boss. Coroner Julia Ogden becomes Murdoch's number one ally, and they make a top-notch team, but he must struggle against tradition and prejudice to solve some of the city's most-gruesome murders. 
Set in the late Victorian era circa 1895 Toronto, Canada.
Rated TV-PG
---
Palm Trees in the Snow (2015)

Killian is a young man who has never left the remote mountains of Huesca (Spain) which saw him grow up. In 1953, he travels back to the exotic Equatorial African island of Fernando Poo, in Spanish Guinee, where he was born, to work in a cacao plantation alongside his father and his brother. During 20 years in this island, until the troubled days of independence, he will undertake a journey towards maturity and knowledge, but will also have to deal with pain and loss.
Set in the Postwar era.
Rated TV-MA
---
Peaky Blinders (2013) BBC

A gangster drama located in the streets of post-war Birmingham on the verge of the 1920s. Peaky Blinders follows the notorious gang, who got their name from sewing razor blades into the peaks of their caps, and their fierce boss Tommy Shelby, a man dead set on moving up in the world, no matter the cost.
Set in 1919.
Rated TV-MA
---
Penny Dreadful (2014)

Some of literature's most terrifying characters, including Dr. Frankenstein, Dorian Gray, and iconic figures from the novel Dracula are lurking in the darkest corners of Victorian London. Penny Dreadful is a frightening psychological thriller that weaves together these classic horror origin stories into a new adult drama.
Set in the Victorian era.
Rated TV-MA.
---
The Pinkertons (2014)

The real Pinkerton's National Detective Agency is the basis for this crime drama series that follows the agency's founder, Allan, as he solves crimes in the 1860s, with help from his son, William, and Kate Warne, America's first female operative to pursue criminals in the Wild West of that era. Episodes of "The Pinkertons" draw on actual cases that the company — which became known for developing the use of surveillance, undercover work and mugshots — investigated.
Set in the Victorian era.
Rated TV-PG
---
The Railway Man (2013)

Decades after his brutal captivity under the Japanese during World War II, Eric Lomax (Colin Firth) still has nightmares about the ordeal. But when he unexpectedly meets and falls for Patti, a bizarre coincidence brings his past back into focus.
Set during the Second World War and after.
Rated R
---
Reign (2013)

Ever since Mary Stuart, Queen of Scotland, was a little girl, the English have wanted her country and her crown. As a teenager, Mary is sent to France to wed its next king to save herself and her people. Waiting at the French Court is the gorgeous Prince Francis, his illegitimate half-brother Sebastian, a king on the brink of madness, a scheming queen, and the seer Nostradamus with a devastating prophecy. While royal conspiracies, sexual intrigue and mysterious dark forces lurk around every castle corner, Mary struggles to rule her heart's conflicting passions and make the right decisions as she prepares to become queen. Politics, passion and duty make for thrilling drama in the powerful series, Reign!
The first season takes place in 1557 in France.
Rated TV-14
---
Roman Empire: Reign of Blood (2016)

This stylish mix of documentary and historical epic chronicles the reign of Commodus, the emperor whose rule marked the beginning of Rome's fall. Commodus was handsome and strong, the son of Rome's greatest philosopher king. And he was the fool who brought down an empire.
TV-MA
---
Secrets of Great British Castles (2015)

In this documentary, historian Dan Jones explores the millennium of history behind six of Great Britain's most famous castles: Warwick, Dover, Caernarfon, the Tower of London, Carrickfergus, and Stirling.
Rated TV-PG
---
Serena (2015)

As most of America is mired in the Depression, George Pemberton and his wife, Serena, build a booming timber business together. But the family legacy becomes a knotty issue after Serena learns that she's barren — and George has an illegitimate son.
Set during the Great Depression.
Rated R

The Spirit of Christmas (2015)

A lawyer travels to Vermont to broker the sale of an inn and learns that it is haunted by a man who cannot move on until the mystery of his death is solved. Determined to help the charming spirit, she finds herself in an unlikely romance with him. The romantic-mystery movie that is debuted on the Lifetime channel, and was originally titled Hollygrove.
Set in the present day, with flashbacks to the 1920s.
Rated TV-PG
---
Sunset Song (2016)

Farmer's daughter Chris Guthrie dreams of making her way in the world, but life has other plans for her. When a series of tragedies leaves Chris in charge of the land, she rises to the challenge – and finds love.


Set in early 20th-century Scotland.
Rated R
---
To the Ends of the Earth (2005) BBC

Within the confines of a cramped vessel bound for Australia, a naïve young aristocrat learns how to navigate the waters of every social class. But along the way, he must deal with a hostile captain and the constant threat of attack. Starring Benedict Cumberbatch and Jared Harris.
Shown on PBS Masterpiece Theatre.
Set in 1812.
Not rated.
---
To Kill a Mockingbird (1962)

Southern comforts abound in this big-screen adaptation of Harper Lee's novel as lawyer Atticus Finch (Gregory Peck, in an Oscar-winning role) defends an innocent black man (Brock Peters) against rape charges but ends up in a maelstrom of hate and prejudice. Meanwhile, with help from a friend (John Megna), Finch's children, Jem (Phillip Alford) and Scout (Mary Badham), set their sights on making contact with a reclusive neighbor (Robert Duvall).
Set in fictional town of Maycomb, Alabama, during the early 1930s.
Not rated.
---
The Tudors (2007)

The Tudors presents the rarely dramatized, tumultuous early years of King Henry VIII's nearly 40-year, omnipotent reign (1509-1547) of England. In addition to his famous female consorts and 20+ year marriage to Catherine of Aragon and the infamous dalliance with Anne Boleyn, the series delves into Henry's most notable political relationship and the deconstruction of the Roman Catholic Church in England.
Set during the reign of Henry VIII (roughly the first half of 1500s) in England.
Rated TV-MA
---
Velvet (2013)

This Spanish television series follows the love story of Alberto (played by Miguel Ángel Silvestre), heir of Galerías Velvet, one of the most prestigious fashion stores in the Spain of the late 1950s, and Ana (Paula Echevarría), who works as a seamstress there. Filled with drama, romance, scandal, loyalty and betrayal, and class issues. Subtitled in English.
Set in the 1950s and 1960s.
Rated TV-MA
---
Walt Before Mickey (2015)

The true story of a boy whose dreams built a kingdom. The legendary Walt Disney had a tumultuous childhood, yet he was determined to overcome obstacles in his path, before the creation of his first iconic character: Mickey Mouse.

Set between 1919 and 1929.
Rated PG
---
When Calls the Heart (2014)

Elizabeth Thatcher (Erin Krakow) is a strong-willed teacher who has foregone the life of the big city and found a job, a home – and a bit of unexpected romance with a handsome Mountie named Jack – in the small frontier town of Hope Valley. But life on the frontier can hand you many tough turns, and so it is for Jack and Elizabeth as they face their very different upbringings, the pressures put upon them by family, rival suitors and even various criminal counterfeiters and kidnappers in their quest to find their place in this remote and rugged land.
Set in the late 1800s Victorian era and early 1900s Edwardian era in the Canadian West.
Rated TV-G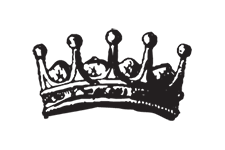 How to download a movie from Netflix to watch offline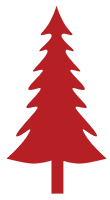 Currently, titles cannot be downloaded to your computer, and it isn't clear how often new titles will be added, or if existing titles may expire as available downloads.
For some series, all episodes may not be available, so look for the icon next to each episode to know which are. (The icon won't appear next to the title name, but next to the episode.)
If you have a particular title of a movie or mini-series in mind, you can search for that title and look for the download icon.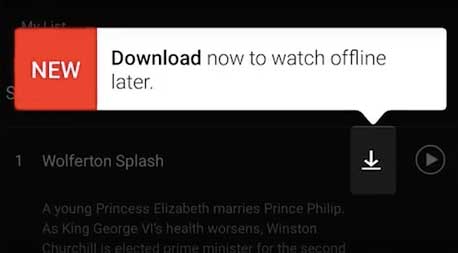 If you are interested in browsing downloadable titles, select Available for Download from the Netflix menu.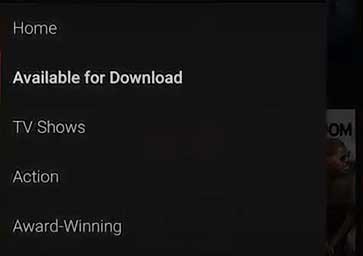 Once you have found a title, follow the steps below.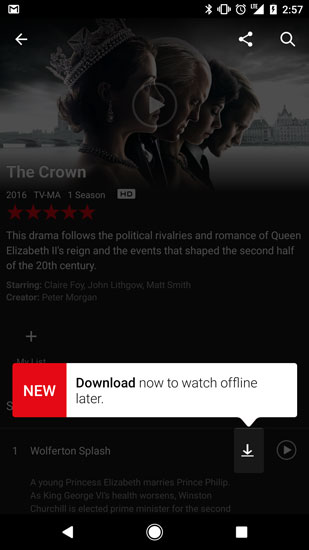 Download a title
Select the title you would like to download.
On the description page, tap the download icon.
For TV shows, the icon will appear next to each available episode.
Once the title has completed downloading, you can access it from the My Downloads section of the app.
Select download video quality
You can select the download video quality that best fits your needs. Standard quality is a slightly lower video quality that requires less storage space and takes less time to download. Higher quality requires more storage space and takes more time to download.
From the Netflix app, tap the Menu icon
Scroll down and tap App Settings.
Under the Downloads heading, tap Video Quality.
Select either Standard or Higher video quality.
*Android devices must be able to stream Netflix in HD to select video quality.
Watch a downloaded title
To access titles you've already downloaded on your device, tap the Menu icon.
Choose My Downloads.
Tap the Play icon on the title you would like to watch.
For TV shows, you must first select the show, then tap the Play icon on the episode you would like to watch.
Delete a downloaded title
When you are finished watching a downloaded title, you'll want to delete that title before you attempt to download a new one.
Delete a downloaded title from your iOS device
Tap the Menu icon
Tap My Downloads.
Tap Edit in the upper right corner of your screen.
Tap the red X icon to remove the title from your device.
Delete a downloaded title from your Android device
Tap the Menu icon
Tap My Downloads.
Tap the edit icon in the upper right corner of your screen.
Tap the red X icon to remove the title from your device.
Delete all downloaded titles
Tap the Menu icon
Scroll down and tap App Settings.
Tap Clear All Downloads.
On the confirmation screen, tap Delete.
All downloaded titles will be deleted.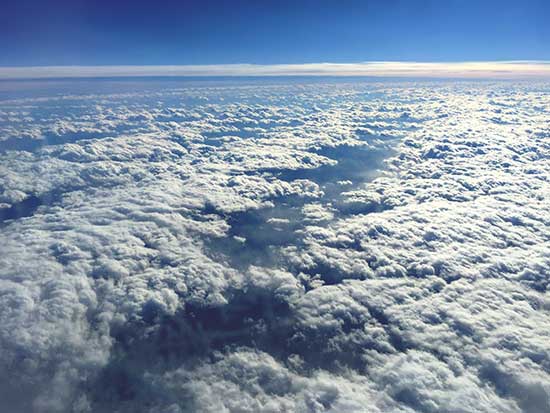 If you are downloading a period drama to watch while you are flying, remember to look out the window every now and again. The clouds were so beautiful on my flight this week!

Short descriptions of the films are either the official synopses, and/or are from Amazon or IMDB.
If you enjoyed this post, you'll want to see the list of the period dramas that were added to Netflix in December. You'll also wander over to the Period Films List for the best costume dramas, documentaries, period dramas, romances, historical reality series and period inspired movies, all sorted by era and theme. You'll discover the best and top new heritage films, television mini-series, PBS, BBC, Masterpiece Theatre productions, historical dramas, and Jane Austen literary adaptations. There is a Family-friendly list, a Christmas Classics list, and more!