There's big news: Willow and Thatch has a YouTube Channel. 

Because you love period dramas like those from the BBC, ITV and PBS Masterpiece, Willow and Thatch has curated thousands (yes, thousands) of videos with movie reviews, best-of lists, and behind-the-scenes looks that go beyond the shows. Alongside the interviews with the stars and producers, there are commentaries from film critics and historians. There are also scenes, featurettes, and official trailers of your favorite, and upcoming costume historical period dramas. 
All the videos are neatly organized into playlists to help you discover family-friendly television mini-series, British films, and the top period movies set in Medieval, Tudor, Stuart, Georgian, Regency, Victorian, Edwardian, First World War eras and beyond.  
The Willow and Thatch YouTube Channel even offers full period movies to watch for free online. Only licensed material / legal uploads are included, so you can stream online for free without the guilt. Phew!
Visit the channel often to see more full-length period dramas, all the amazing curated content in the playlists. Remember that you can subscribe to stay updated with new uploads, and please be in touch with suggestions for additional playlists. This channel is for you.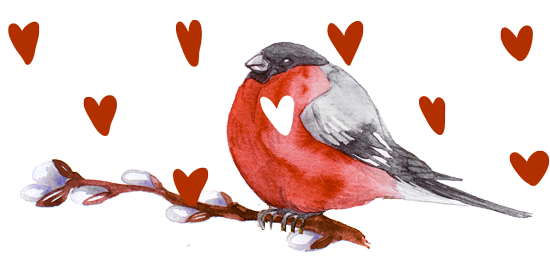 Let's get to it: Here are 10 full-length period movies and episodes that are featured on the Willow and Thatch YouTube Channel right now.
---
---
Wind At My Back: Four Walls and a Roof
From Season One, financial hardships of the Great Depression his Honey Bailey and her family, changing the life they had known.
During the Great Depression of the 1930s, the Bailey Family is struggling to survive in the small mining town of New Bedford in Northern Ontario, wracked not only by economic hardship but also by an unexpected death. Widowed, homeless and broke, Honey Bailey is forced to separate her family and sends her children to live with relatives while she concentrates on rebuilding her life so she can get them back. The family continues to face one hardship after another throughout the '30s as they fight to stay together, learning valuable lessons along the way.
Rated G

Thanks so much to Sullivan Entertainment, the creators of Anne of Green Gables, for making this family friendly period drama available. Please show them some gratitude and visit the Shop at Sullivan, to see all the period dramas and related gifts they offer!
---
Courage to Love (2000)
In pre-Civil War New Orleans, Vanessa Williams portrays the beautiful African-American daughter of a wealthy plantation owner and his kept mistress. Fighting her family's wishes, society's rules and rampant racism. she rejects the traditions of an arranged marriage and sets out on a journey fraught with danger and forbidden desires. This inspiring true story of heroism and love illuminates the extraordinary life of Henriette Dalille, the first African-American Saint.
Starring Vanessa Williams, Gil Bellows, Karen Williams, Lisa Bronwyn Moore, David La Haye, Cynda Williams, Diahann Carroll, Stacy Keach.
Rated PG-13 and Dove "Family-Approved" for ages 12+.
---
The Little Princess (1939)
A poor but proud girl searches army hospitals for her father, reported dead in the Boer War: Shirley Temple's first Technicolor feature, The Little Princess was inspired by the novel by Frances Hodgson Burnett. Set in turn-of-the-century England, the film finds Temple being enrolled in a boarding school by her wealthy widowed father (Ian Hunter), who must head off to fight in the Boer War. At first, Temple is treated like royalty and while her behavior couldn't be more down to earth, but this preferential treatment foments resentment. When her father is reported killed in the war, circumstances are severely altered.
Starring Shirley Temple, Richard Greene, Anita Louise, Ian Hunter, Cesar Romero.
Rated G
---
Cyrano De Bergerac (1950)
Set in seventeenth-century Paris: Poet, romantic and sword fighter Cyrano de Bergerac (Jose Ferrer) loves the beautiful Roxane (Mala Powers), but although he is proud enough of his bulbous proboscis that he regularly duels those who dare mock it, he fears she could never love a man with such an enormous nose. When he learns that she loves the handsome guardsman Christian (William Prince), Cyrano provides the tongue-tied young man with the words of love and devotion he wishes he could say to Roxanne himself. Ah, romance!
José Ferrer received the Academy Award for Best Actor for his starring performance as Cyrano de Bergerac, the charismatic swordsman-poet with the absurd nose and "crowned with the white plume freedom". This film adaptation directed by Michael Gordon of the 1897 French Alexandrine verse drama by Edmond Rostand, uses poet Brian Hooker's 1923 English blank verse translation as the basis for its screenplay.
Starring José Ferrer, Mala Powers, William Prince, Morris Carnovsky, Ralph Clanton, Lloyd Corrigan, Virginia Farmer, Edgar Barrier, Elena Verdugo.
Not rated.
---
Jungle Book (1942)
The father of young Mowgli is killed by a jungle tiger during the child's early years. Having no family, the boy lives with wolves and befriends a variety of animals. After several years, Mowgli is discovered and returned to his mother, and must grow accustomed to human practices. When Mowgli and new love interest Mahala trek into the jungle together, they discover treasure that causes Mahala's father, Buldeo (Joseph Calleia), to get greedy, with tragic consequences. Directed by Zoltan Korda and based on the classic by Rudyard Kipling.
Starring Sabu, Patricia O'Rourke, Joseph Calleia.
Not rated.
---
The Strange Woman (1946)
Isaiah (Gene Lockhart), a 19th-century businessman, has his eye on the beautiful and very young Jenny (Hedy Lamarr). Finally of age, she accepts his marriage proposal, but their love affair quickly turns sour. Ephraim (Louis Hayward), Isaiah's college-age son, comes for a visit, immediately striking up a chemistry with Jenny. She promises marriage — if he murders his father first. But Jenny also swoons for John (George Sanders), the fiancé of her best friend, Meg (Hillary Brooke).
This classic film noir movie is set in 1824.
Starring Hedy Lamarr, George Sanders, Louis Hayward.
Not rated.
---
Honeydripper (2007)
Faced with mounting debts and stiff competition from a rival nightclub and its newfangled jukebox, small-town Alabama club owner Tyrone Purvis and his partner Maceo book rhythm-and-blues star Guitar Sam to save their failing venue, the Honeydripper. But when Sam doesn't show up on the appointed day, Tyrone must resort to increasingly desperate measures in his struggle to secure a last-minute replacement and keep the Honeydripper from closing its doors. – Roger Ebert
Set in 1950 in Alabama and directed by John Sayles.
Starring Danny Glover, LisaGay Hamilton, Yaya DaCosta, Charles S. Dutton, Vondie Curtis-Hall.
Rated PG-13
---
Abilene Town (1946) 
In the years following the Civil War, Kansas is in the middle of a difficult time. Homesteaders are moving into the west, trying to start new lives, and are going head to head against cattlemen who have been settled in that territory for years. In Abilene, one of the biggest cattle towns of the west, the town is on the brink of a confrontation between the cattlemen and the homesteaders.
Marshal Dan Mitchell (Randolph Scott) contends with the unruly cattlemen and a group of determined homesteaders intending to settle on government land bordering the town. Hoping to rid the town of the farmers, the cowboys set fire to their camp, and a desperado murders a homesteader, but Dan refuses to allow them revenge. Joining a posse under a crooked sheriff, and with the help of singer Rita (Ann Dvorak) and a merchant, Dan forces a peaceful showdown between the factions.
---
Scarlet Street (1945) 
In 1934, cashier and part-time starving artist Christopher Cross (Edward G. Robinson) is absolutely smitten with the beautiful Kitty March (Joan Bennett). Kitty plays along, but she's really only interested in Johnny (Dan Duryea), a two-bit crook. When Kitty and Dan find out that art dealers are interested in Chris' work, they con him into letting Kitty take credit for the paintings. Cross allows it because he is in love with Kitty, but his love will only let her get away with so much.
Film noir directed by Fritz Lang.
---
Scrooge (1935)
In Victorian England, Ebenezer Scrooge (Seymour Hicks) is a curmudgeonly businessman who hates the Christmas season because it interferes with making money. His meek employee, Bob Cratchit (Donald Calthrop), dutifully serves Scrooge despite his mistreatment because Bob needs to provide for his family. On the night of Christmas Eve, Scrooge is visited by a number of visions, including the Spirit of Christmas Present (Oscar Asche), which shows him things he cannot normally see, changing the miser's attitude forever.
---

Want to stream more full period dramas online for free? Then head on over to the Willow and Thatch YouTube Channel – it's always on, and always period!

---
---

If you enjoyed this post, you'll also want to see the list of Masterpiece Classics streaming on Amazon Prime and 50 Period Romances: Amazon Instant Prime. And be sure to wander over to The Period Films List, with the best historical dramas sorted by era.