Last Updated on November 4, 2022
There's great news for fans of period-set British mysteries: AMC Networks' Acorn TV has announced a double series order for "Dalgliesh." 

---
To help keep this site running: Willow and Thatch may receive a commission when you click on any of the links on our site and make a purchase after doing so.
---
That means a return of not one, but two, "mysterious and compelling seasons" of the detective period drama. (Catherine Mackin, Managing Director, Acorn Media Enterprises)
Read on for details.
---
---
In six, hour-long episodes, Season 2 of "Dalgliesh" will adapt another three novels from P.D. James' international best-selling murder mysteries with each being told over two hour-long episodes.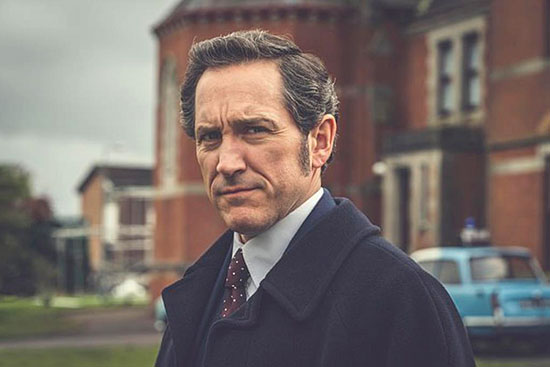 Bertie Carvel (Jonathan Strange & Mr. Norrell, Agatha Christie's The Pale Horse) will reprise the role of the uniquely enigmatic detective, Chief Inspector Adam Dalgliesh, a man of charm and sophistication.
In "Death Of An Expert Witness," when a young girl is found murdered in a field, the scientific examination of the exhibits is just a routine job for the staff of Hoggatt's forensic science laboratory, but when the senior biologist is found dead in his laboratory, Dalgliesh is called to the bleak fens of East Anglia, where the murderer is lying in wait to strike again.
---
---
"A Certain Justice" sees Venetia Aldridge QC, a distinguished barrister, agree to defend Garry Ashe, accused of the brutal murder of his aunt. Just four weeks later, Miss Aldridge is found dead at her desk. As Dalgliesh narrows the field of suspects, a second brutal murder draws them into greater complexities of intrigue and evil.
Finally, in "The Murder Room," Dalgliesh is acquainted with the Dupayne Museum and its sinister murder room celebrating notorious crimes committed in the interwar years. When he is called to investigate the killing of one of the trustees, it seems everyone has something to gain from the crime. When it becomes clear that the killer is prepared to kill again, Dalgliesh knows that to solve this case he has to get into the mind of a ruthless killer.
Acclaimed screenwriter and playwright Helen Edmundson (The Suspicions of Mr Whicher, Small Island) returns as lead writer for the second series with Stewart Harcourt (Maigret) also joining the series as writer for "A Certain Justice." Andy Tohill and Ryan Tohill (The Dig) will return to direct the episodes for "A Certain Justice" and Geoff Sax (Victoria) joins to direct "Death of an Expert Witness."
Filming on the second series is currently underway in Northern Ireland, and those of us in North America should be able to watch series 2 in 2023. Stay tuned for the US release date. 
Series three will continue the novels by P.D. James, filming in 2023. Details on the third series will be released in due course. Here's to a whole lot more stories of Adam Dalgliesh!
Read all about the series here, and catch up by watching Season 1 of the British detective drama here.
---
If you enjoyed this post, be sure to see The Period Films List, with British, historical and costume dramas sorted by era. Also see the list of Period Dramas on Acorn TV in 2022 and Magpie Murders.