Last Updated on April 10, 2021
It sure is funny, but this is no April Fool's day joke: "Hi-de-Hi!," was added to BritBox US April 1, 2021.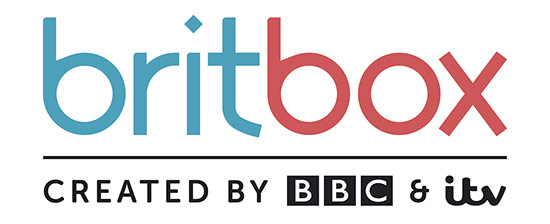 ---
To help keep this site running: Willow and Thatch may receive a commission when you click on any of the links on our site and make a purchase after doing so.
---
The BBC One sitcom about a holiday seaside camp in the late 1950s and early 1960s follows the ill-assorted staff and their guests over 9 seasons.
---
---
Welcome to Maplin's, Britain's favorite holiday camp, where the sun-drenched summer never ends, and we hope you will enjoy your stay.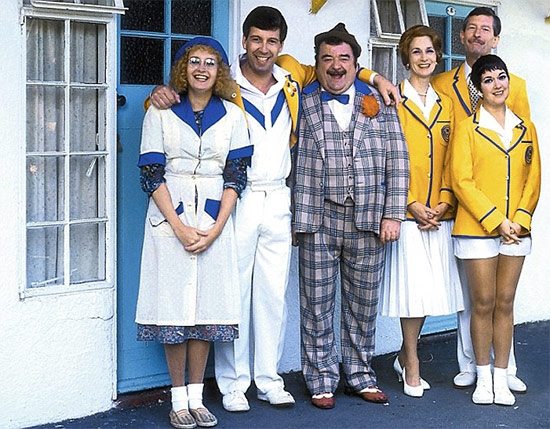 The entertainment staff return to Maplins Holiday Camp only to find that the camp is now being run by a former college professor, the well-meaning but dreamy academic Jeffrey Fairbrother, who is in stark contrast to his team.
After initial clashes, the team realize that they are on the same side and face far greater challenges from the holiday-makers.
This BAFTA-winning BBC British comedy by Jimmy Perry (Dad's Army) and David Croft (Dad's Army, 'Allo 'Allo!) finds the staff and their guests all at sea by the seaside.
Here we find our heroic Yellowcoats involved in all kinds of jolly japes and comic capers; in the chalets, in the Hawaiian Ballroom, and all around the Olympic-sized swimming pool. So roll up your trousers and get those knobbly knees out, it's time for a holiday season of fun and frolics – come on campers, Hi-De-Hi!
As the 1959 holiday season opens, company boss Joe Maplin has appointed a new Entertainments Manager to one camp: former Cambridge archaeology professor Jeffrey Fairbrother. His wife having left him and accused him of being deathly boring, he's determined to prove to everyone – not least himself – that he isn't.
Jeffrey quickly attracts the amorous attentions of Valleys-girl Gladys Pugh, the camp's sports organiser and voice of Radio Maplin's. Meanwhile, Camp Host Ted Bovis is really running the show, often with an eye to making a quick buck for himself, much to the chagrin of new Camp Comic Spike, who does not feel at all comfortable with Ted's dishonesty.
Meanwhile, the camp's entertainment team – the Yellowcoats – are none too keen to allow aspiring performer and Chalet Maid Peggy join their ranks; ballroom dancers Yvonne and Barry Stuart-Hargreaves are often at each others' throats; and former professional jockey Fred Quilley attempts to keep equine activities under hand.
Come the 1960 season, and there's a big change: Gladys is heartbroken by Jeffrey's departure, but is eventually won round by his smooth-talking replacement, the Honourable Clive Dempster, DFC. One thing that never changes with the holiday camp staff: the guests are the last thing on their minds.
The 1980s series stars Simon Cadell, David Griffin, Penny Irving, Richard Cottan, Terence Creasey, Gail Harrison, Paul Shane, and Ruth Madoc.
---
If you enjoyed this post, be sure to see The Period Films List, with the best British, historical and costume dramas sorted by era. BritBox Adds 75 Period Dramas is here, the Most-Watched Period Dramas on BritBox is here, and for a list of period-set mysteries added to BritBox in 2020, see this page.