Last Updated on June 9, 2023
Almost eight million viewers tuned in to the first season of "Miss Scarlet and The Duke," which premiered on PBS in January as part of MASTERPIECE's 50th anniversary lineup. Below, we talk with Kate Phillips who stars as a fearless, first-ever female detective in Victorian London in the new series.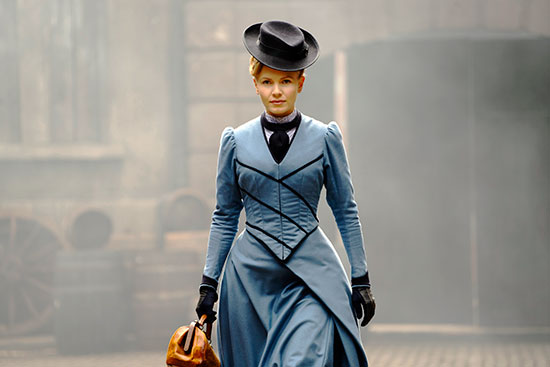 Phillips (The Crown, Wolf Hall) plays Eliza Scarlet, daughter of a retired investigator (Kevin Doyle, Downton Abbey), who tutored young Eliza in the crime-solving arts. When he dies, she is left penniless and determined to become a private detective to support herself.
Unfortunately, detectives have always been men, but a family friend at Scotland Yard called The Duke and (Stuart Martin, Jamestown) offers to help. So begins a collaboration that grows into something more ardent.
"Miss Scarlet and the Duke" is AVAILABLE to STREAM
---
---
Willow and Thatch (WAT): You've acted in so many top-notch period dramas. Your first ever audition and job was for the role of Jane Seymour in "Wolf Hall." What was that experience like?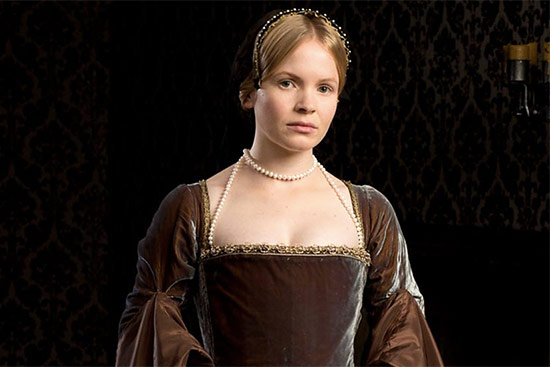 Kate Phillips (KP): I had a wonderful time. I was very green and inexperienced and really had no idea what I was doing but was surrounded by an amazing supportive cast and crew. It was the best job to learn on and we filmed it over the Summer in various locations in the South West of England, which is incredibly beautiful. We'd often spend our breaks basking in the sun in the grounds of some stately home. It was all pretty lovely.
WAT: And then right after you had a string of roles in period series that premiered in 2016: Lise Bolkonskaya in "War & Peace," Venetia Scott in "The Crown," Tillie Seigler in "My Mother and Other Strangers," Susan in "The Aftermath," and the Princess Mary in the "Downton Abbey" movie. And you joined "Peaky Blinders" as Linda Shelby. What was that time like for you?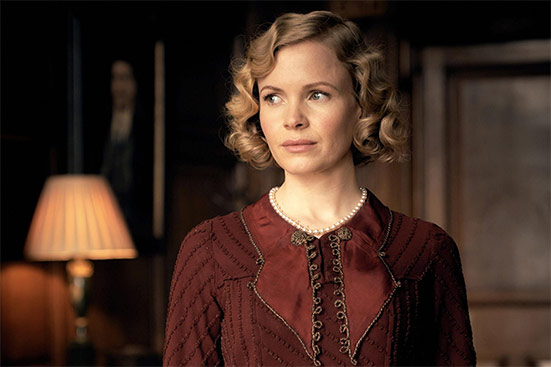 KP: Obviously we shot these shows over a number of years so, whilst it might look like I was very busy, I can assure you there was lots of time in between. I without a doubt feel so lucky to have worked on all those projects and all these characters you name were so different and offered up so many different challenges.
WAT: You've said that you watched "Downton Abbey" before and during university. How did it feel to make the jump from being a fan to being part of the cast? Did you get to spend time inside Highclere Castle or have high tea or any other quintessential "Downton" moments when you were out of character?
KP: I was so excited to work at Highclere. My first day of shooting was there and it was really special walking up toward the house that morning and taking in the iconic image that we've all grown so used to seeing. I spent that morning exploring the grounds. The views from there are epic.
WAT: You also played Laura Lyttelto in "The English Game." Are you specifically looking for roles in costume dramas? Do you feel they best suit your acting skills?
KP: It just so happened that those are the roles that I've been cast in. I would love to work on a contemporary drama, but perhaps I'm just destined to wear a corset my whole career. I'm certainly not complaining.
WAT: Eliza is a very smart dresser in "Miss Scarlet and the Duke." Tell us about her iconic blue outfit.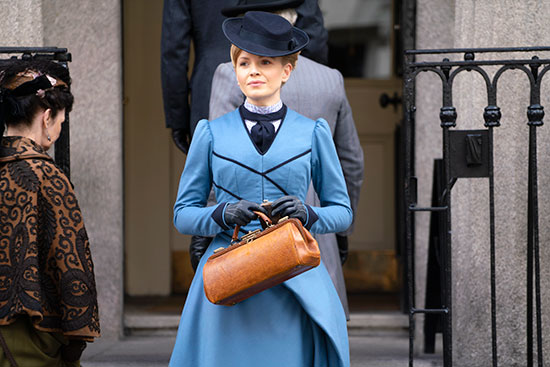 KP: We had an amazing costume designer in Leonie Pendergast. She made my dresses from scratch, all in this really gorgeous cashmere – the skirts even had pockets fitted. What I think works so well is that whilst the dresses reflect the fashion of the time they were made in really vivid, rich colours. So whatever the setting, Eliza really stands out.
WAT: The "Miss Scarlet" mystery series depicts a very Dickensian 1882 Victorian London. Its seedy underbelly is pretty nasty, sullied by murder and the darkest crimes, often putting the viewer on the edge of the seat. But "Miss Scarlet and the Duke" is lighthearted, charming and funny. How do you think the show manages to give viewers such an uplifting experience, given the subject matter?
KP: The script is just so cleverly written that it strikes the right tone of drama with real depth. There's not a scene that goes by when there isn't a joke or at least a twinkle in the eye of a character.
WAT: Even in moments of grave danger Eliza is pretty unflappable, courageous, and rarely misses a beat. She's a quick thinker and the faster talker. How did you memorize all those rapid-fire lines and deliver them seamlessly?
KP: I started learning them months before. They needed time to bed into my brain!
WAT: So many of your fellow cast members are also period drama veterans. Stuart Martin (The Duke) played Silas Sharrow in "Jamestown," Kevin Doyle (Eliza's father) Mr. Molesley in "Downton Abbey," Ansu Kabia (Moses) Eddie Knight in "World on Fire," Andrew Gower (Rupert Parker) the Bonnie Prince Charles Stuarti in "Outlander," and Cathy Belton (Ivy) Mrs. Hartright in "The Woman in White."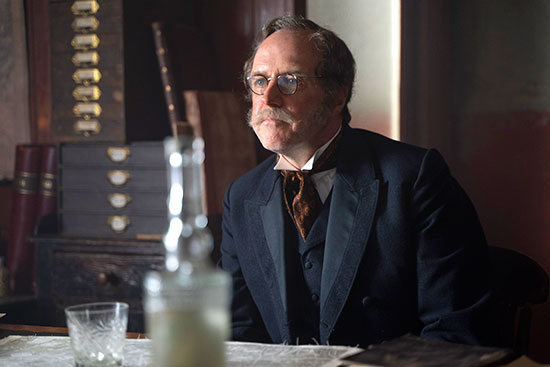 KP: We have such a great cast and I've seen a lot of the shows you've mentioned so it was really fun to see everyone in action in, often, a very different setting.
WAT: Eliza is operating in a man's world, at a time when women were largely thought of as no more than an appendage to their husbands and fathers. Women were still fighting for the right to vote. Though countless women of the time were quick-witted, determined, resilient, and courageous like Eliza, she's exceptional because she's working alongside men in a way that was unheard of. Did you feel any extra responsibility in how you portrayed her character, a woman who was given a voice through the series and script?
KP: Of course! I think you always feel a responsibility to honour the part you're playing. What's so exciting about Eliza is that whilst she is very brilliant and capable, she is also flawed. Flaws we don't often get to see in women that are played out in drama for women. I enjoyed playing her with vulnerability and naivety as much as her more sparky and powerful moments.
WAT: If ever there was a relationship worthy of being described as "It's complicated," it's Eliza and William's. It's clear that he's trying to watch over Eliza in a protective role after her father's death, and that his ego wants their childhood kiss to have meant something to her. But it also seems that even early on in the series he has some romantic feelings for Eliza. Any interest Eliza may have for him, beyond friend or coworker, seems to develop much more gradually. Is that a fair assessment?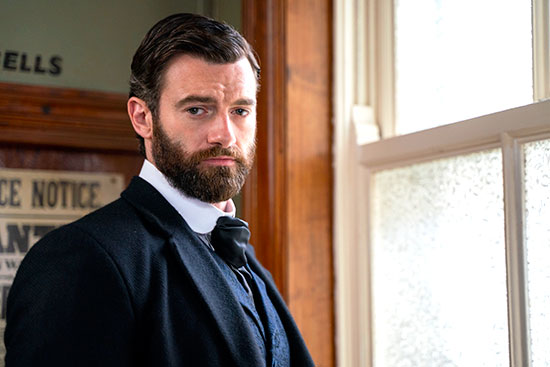 KP: I think she has a bit of a one track mind. She is so focussed on succeeding in her profession it feels like she hasn't considered anything that could jeopardise that. But as she grows and develops, she begins to understand that life isn't so black and white. I think the prospect of a romance with the Duke scares her more than anything else. She's advanced for her years in many ways but not when it comes to relationships.
WAT: I presume William Wellington is nicknamed The Duke because some think he shares more than a name with the Duke of Wellington, who lead the decisive victory over Napoleon at Waterloo. Do you think Eliza also sees him that way?
KP: I'm sure she doesn't. And actually I don't think she ever refers to him as the Duke. Only William.
WAT: Was a certain scene in "Miss Scarlet and the Duke" more fun to film than the others?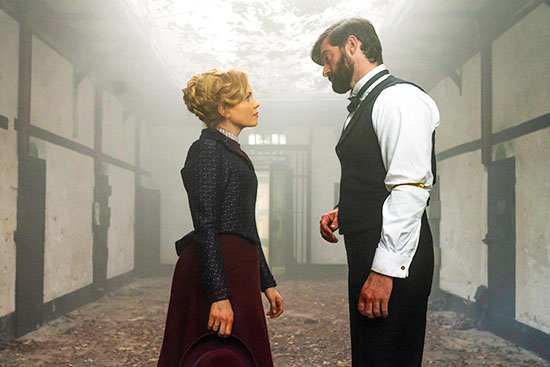 KP: Stu and I loved shooting the episode in the abandoned prison and particularly the scenes when I'm locked in the cell!
WAT: What's next for you? Can tell us about the plans for a Season 2 of "Miss Scarlet and the Duke?"
KP: I have a few projects coming up but none I'm allowed to announce yet! And it's just been announced that there will be a second season of "Miss Scarlet," which I'm really happy to share with everyone.
WAT: Yes, fantastic news! Everyone has been wondering "Will there be a season 2 of Miss Scarlet and the Duke?" And now that we know, it already sounds great… Writer/Creator Rachael New teased that she has so much in store for Duke, Eliza and her crew: "With even more action, adventure and of course a nice big dollop of romance, it's going to be a cracking season. The fans are going to LOVE it!" 
"Miss Scarlet & The Duke" (Season 2) premieres on PBS MASTERPIECE with six new episodes on October 16, 2022 at the special time of 8/7c. Here's a first look at returning stars Kate Phillips and Stuart Martin in Season 2.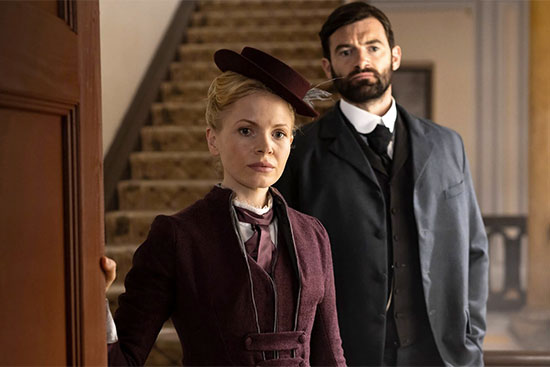 "Miss Scarlet and the Duke" is AVAILABLE to STREAM
---
If you enjoyed this post, wander over to The Period Films List. You'll also want to see our deep-dive into Miss Scarlet's Blue Dress, and see our article about real life Victorian era female detectives.