Last Updated on January 17, 2019
Cinema Paradiso (1988): A filmmaker recalls his childhood, when he fell in love with the movies at his village's theater and formed a deep friendship with the theater's projectionist.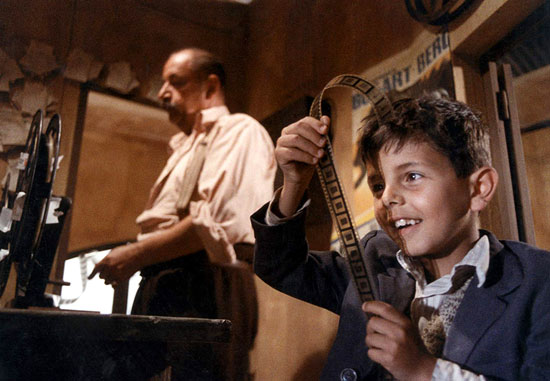 ---
To help keep this site running: Willow and Thatch may receive a commission when you click on any of the links on our site and make a purchase after doing so.
---
Starring Isa Danieli, Enzo Cannavale, Marco Leonardi, Jacques Perrin, Leopoldo Trieste, Philippe Noiret, Salvatore Cascio, Antonella Attili.
In Italian with English subtitles. 
Rated R for some sexuality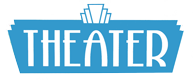 Wistful and poetic, "Cinema Paradiso" is Italian director Giuseppe Tornatore's authentically sentimental homage to the silver screen. The semi-autobiographical film begins in the years just after WWII, in a small village in Sicily. Tornatore originally released "Cinema Paradiso" as a three-hour film, but later edited out one hour.
In 1989, the shorter version won the Cannes International Film Festival and then, the 2nd Golden Globe Academy Award for Best Foreign Film. In 2002, the original cut became available, and the consensus is that both versions are bellissimo.
---
---
The period drama begins with lyrical scenes of an Italian village by the sea, framed by a modern-day flashback of a renowned film director who left thirty years before. He is the pint-sized boy, Salvatore 'Toto' (Salvatore Cascio), the film shows scurrying energetically to the Cinema Paradiso, the heart and center of the village. Young Toto is full of curiosity and wonderment and he becomes enchanted with the films being shown by the projectionist, Alfredo (Philippe Noire).
For Toto and the village, the cinema is an escape from poverty and the sorrowful aftermath of the war, offering stories that contrast sharply with their daily lives. The romantic movies are censored by the local priest who forthrightly (and comically) rings a bell each time there is kissing or a suggestion of sexuality. Alfredo then cuts these scenes from the film. The villagers boo each time, but hungrily watch the film as they smoke, yell, sing, laugh, and flirt. They stay intensely focused on the screen while their priest and the statue of Mother Mary watch over them.
Despite his mother's disapproval, Toto begs Alfredo to teach him how to become a projectionist. Alfredo is reluctant to go against her wishes, but a determined Toto works his way into his heart (and everyone else's).
The scenes between the pair are charming, and Alfredo's no-nonsense ways are laced with simple wisdom. As a teenager Toto / Salvatore (played by Marco Leonard) is caught by a wave of first love that nearly drowns his senses. Alfredo reels Salvatore back to shore, but harshly urges him to leave the village, and the cinema, to create a bigger life for himself. Thirty years later, Salvatore's return depicts love at its finest.
"Cinema Paradiso" is a richly textured, tender film. It's a love story between a village and their cinema, a gruff projectionist and a young, inquisitive boy, and the passion of his innocent first love. 
---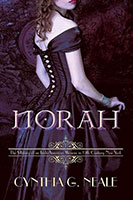 Cynthia G. Neale is the author of the recent release by Fireship Press, The Irish Milliner (set during the Civil War in New York City), Norah: The Making of an Irish-American Woman in 19th-Century New York and the young adult novels, The Irish Dresser, A Story of Hope during The Great Hunger (An Gorta Mor, 1845-1850) and Hope in New York City, The Continuing Story of The Irish Dresser.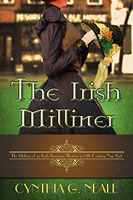 Ms. Neale has also written a dessert and essay book, Pavlova in a Hat Box, Sweet Memories & Desserts. In addition to these works, Ms. Neale writes plays, screenplays, short stories, and essays. She holds a B.A. in Writing and Literature from Vermont College. Ms. Neale enjoys Irish set dancing, reading, painting, hiking, kayaking, creating events for food, dance, and fundraising. A native of the Finger Lakes region of New York, Ms. Neale currently resides in New Hampshire.
Visit her at her blog.
---
Willow and Thatch exists because of you: You can shop our Jane Austen Period Drama Adaptations merchandise, click on our links (like these that take you to Etsy and Amazon) and make purchases on those sites, and buy period-inspired products from the Lovely Things Shop. You can also continue to share our articles, or make a financial contribution. All these things allow us to write feature articles, update The Period Films List, mail out our newsletter, maintain the website and much more. Thank you!
If you enjoyed this post, wander over to The Period Films List. You'll also want to see Cynthia's review of The Hanging Gale.