Last Updated on September 2, 2023
The wait is nearly over — "World on Fire" is returning to PBS MASTERPIECE in October 2023 with a second season, more than three years after Season 1.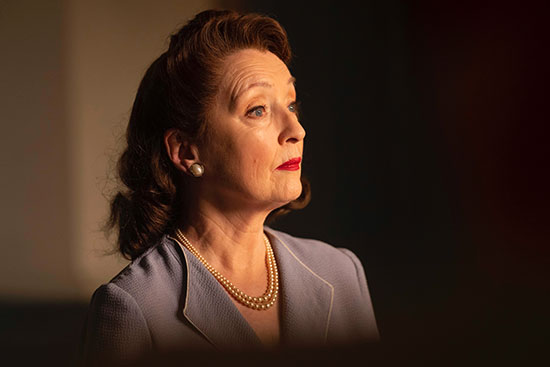 ---
To help keep this site running: Willow and Thatch may receive a commission when you click on any of the links on our site and make a purchase after doing so. 
---
Season 1 ends on a cliffhanger: Harry and Kasia are running through the Polish woods under enemy fire. Kasia was once a carefree waitress, and is now an assassin and member of the underground Polish Resistance. Harry tells Kasia, "I'll find you at the top of the hill. Go."
In six all-new episodes, it's 1940 and the true reality of war has arrived in Britain. RAF pilots are sent to destroy German bombers prowling the skies above Manchester, with rescue operations underway on the streets below. 
---
---
"World on Fire" (Season 2) premieres Sunday, October 15 at 9/8c on PBS MASTERPIECE. Read a little about the new season, and watch the official trailer below.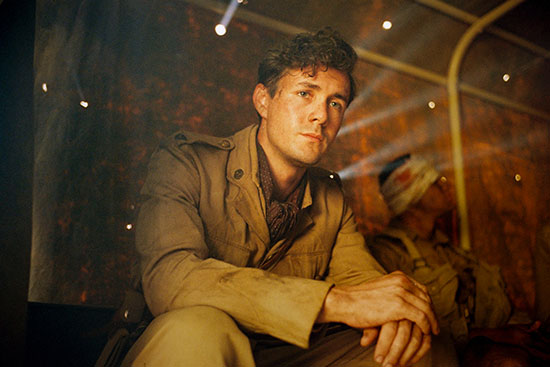 Telling the story of World War Two through the eyes of ordinary people, following intrepid young heroes fighting for freedom, series two of "World on Fire" will take viewers from the war-torn streets of Britain deep into Nazi Germany, the resistance within occupied France, and the brutal sands of the North African desert – where troops struggle to adapt to a very different kind of combat.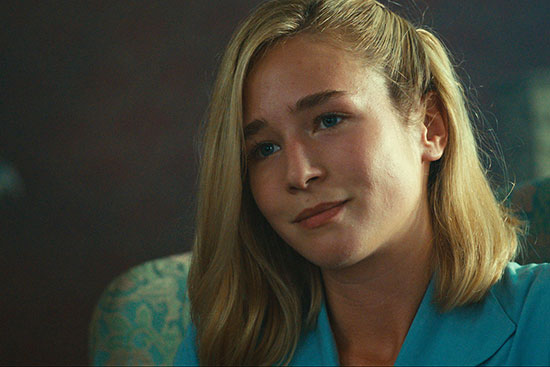 New images released by MASTERPIECE feature returning cast members Lesley Manville (The Crown) as Robina, Jonah Hauer-King (Little Women), as Harry, Blake Harrison (A Very English Scandal) as Stan, Julia Brown (The Last Kingdom) as Lois, Zofia Wichłacz (Warsaw '44) as Kasia, Parker Sawyers (A Discovery of Witches) as Albert, and Eugénie Derouand (Paris Police 1900) as Henriette.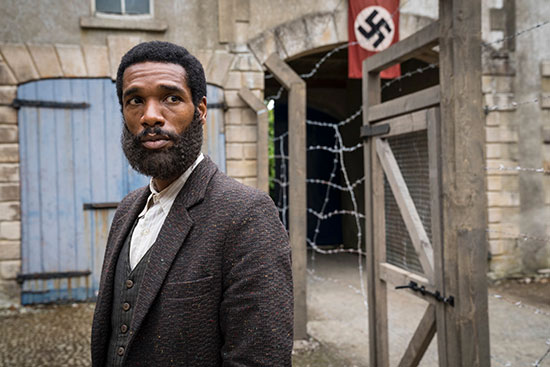 New cast members include Mark Bonnar as the mysterious Sir James Danemere, Ahad Raza Mir as fearless and determined Rajib, who leads a specialist unit of the British Indian Army and Miriam Schiweck as the German teenager Marga, a dedicated member of the Band of German Maidens, and Gregg Sulkin as brave but reckless RAF pilot David, pictured below.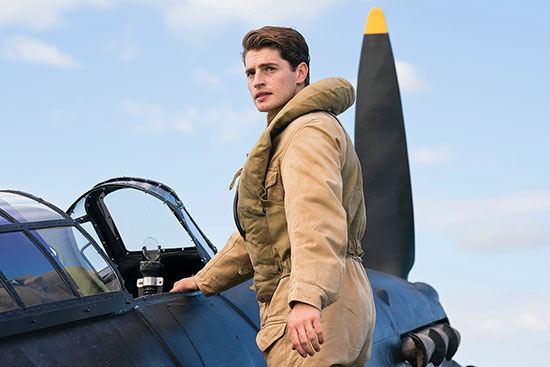 The series' writer/creator Peter Bowker teases that "In Season 2, Kasia and Lois will meet, and the fallout from that, I think for everybody, will be interesting and fascinating. Season 2 will start, historically, with the blitz in the Northwest of England. And North Africa will be very much the field of battle. We'll find out more about Webster's family history. Nancy will finally have to leave Berlin near the start of the series, for crossing a line, and we will also find out more about Nancy. And she will carry on. She will definitely be in the Soviet Union for some of it. So yeah, that's the shape it's taking. And Lois, of course, trapped in a rather Brontë-esque, loveless marriage with Vernon."
"World on Fire" season two's cast will again feature Cel Spellman as Joe, Yrsa Daley-Ward as Connie, Eryk Biedunkiewicz as Jan, Ewan Mitchell as Tom, and Mateusz Więcławek as Grzegorz.
Watch the "World on Fire" Season 2 trailer below.
---
---
"World on Fire" (Season 1) aired on MASTERPIECE in Spring 2020. Read about it here. 
Need to catch up? "World on Fire" (Season 1) is AVAILABLE to STREAM.
---
If you enjoyed this post, wander over to The Period Films List.