Willow and Thatch knows that many of you enjoy watching full episodes, and series, of your favorite period dramas online. Because it is oh-so-nice to discover new movies to stream, I've put together a list of 100 period films and costume dramas that are currently available to watch now by those of you with a Hulu subscription.
Hulu is available with a commercial-free option, and has quite a few BBC / television mini-series set in England, films from the Criterion Collection, and classic literary adaptions from beloved authors like Jane Austen and Charles Dickens. Criterion has digital streaming rights to over 800 of the films in their library, and Hulu has some of their more obscure films available. 
There are actually more period dramas on Hulu than Willow and Thatch had previously thought – but  they aren't marked as such and it took a good bit of digging around to come up with this list. There is a lot here I haven't seen, so I'd love to hear your thoughts about these period films. They span many eras, some are obscure or foreign, some comedies or mysteries, some are family-friendly, and some deal with mature themes (Hulu will give you are warning about that before the film starts). 
Like all streaming services, the movies and tv mini-series are licensed for a period of time, with titles periodically being removed, and new ones added. For example, the Georgian era period series City of Vice just left Hulu (but it is available on DVD). At the time of this writing, all the period films below are active, and just released on Hulu and linked below are Amistad (1997), Reign: All New Episodes (CW), Houdini & Doyle (2016), The Passing Bells (2014), The Book of Negroes (2015), and Up the Women (2013). If you see that any of these period films listed below is no longer on Hulu, please leave a comment; and if you discover a newly added costume drama, please share that as well.
For those of you without a Hulu subscription, many of these period dramas are also available to stream on Amazon, some free with your Amazon Prime membership, and you can get the Amazon Instant Video Free Trial
 for 30 days. The note "Available to stream on Amazon" under one of the period films below will link you to that film on Amazon.
There are a lot of titles here to sift through, so I'll let you get reading (and watching!) but please remember to share this list of period dramas to stream on Hulu with your friends. Enjoy!
Note: Since this post was published, the Criterion Collection has moved over to FilmStruck, so any film listed below that is Criterion will no longer be available to stream through Hulu.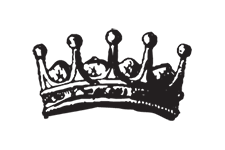 ---

Agatha Christie's Marple: Agatha Christie's crime thrillers featuring the author's much-loved spinster sleuth Miss Jane Marple.
Geraldine McEwan (The Magdalene Sisters, Mapp & Lucia) effortlessly captures the sly wit and keen observations of Agatha Christie's beloved spinster sleuth in these 12 full-length mysteries. Prim and proper in her smart tweed suits and matching hats, Miss Marple is often overlooked by the police and underestimated by criminals. But she proves her mettle time and again, solving cases that leave even the most experienced professionals flummoxed. These lavish adaptations are filled with rich period detail and feature top guest stars, including Jane Seymour, Joanna Lumley, Derek Jacobi, Zoë Wanamaker, Eileen Atkins, Anthony Andrews, Peter Davison, Timothy Dalton, John Hannah, Keeley Hawes, Greg Wise, Francesca Annis, and Juliet Stevenson. "Irresistible" —TV Guide.
Set in the Interwar era.
Available to stream on Amazon.
---

Amistad (1997): The movie chronicles the incredible journey of a group of enslaved Africans who overtake their captor's ship and attempt to return to their beloved homeland.
In 1839, the slave ship Amistad set sail from Cuba to America. During the long trip, Cinque (Djimon Hounsou) leads the slaves in an unprecedented uprising. They are then held prisoner in Connecticut, and their release becomes the subject of heated debate. Freed slave Theodore Joadson (Morgan Freeman) wants Cinque and the others exonerated and recruits property lawyer Roger Baldwin (Matthew McConaughey) to help his case. Eventually, John Quincy Adams (Anthony Hopkins) also becomes an ally.
Set in the Victorian era.
Available to stream on Amazon.
---

A Mother's Gift (1995): Against all odds, a couple travels into the Nebraska prairie in 1865 to build a life for themselves.
In her small frontier town, Abbie finds herself being courted by two different men, Will and Ed. After promising Ed her hand, her true love, Will comes back from the war asking the same. Abbie choses Will and the pair leave town for land out West. With only the pearls her mother gave her as a wedding gift and her love of singing, Abbie discovers that life on the prairie is tough on her marriage and her dream.
Set in the Victorian era. Family-friendly.
---

Amour Fou (2015): Based on the double suicide of a German romantic poet and his muse, this gorgeous period piece is a darkly humorous postmodern take on love, life, and death.
Heinrich is a melancholy young poet in Romantic Era Berlin who determines his best way out of despair is to end it all. Recently diagnosed with a terminal illness, Henrietta, fascinated by his controversial The Marquise of O, finds his plan intriguing, and she agrees to navigate the uncharted journey towards a suicide pact with him. Amour Fou inspired by the actual suicide in 1811 of Heinrich von Kleist and Henrietta Vogel goes against expectations to become a wry and curious denunciation of dying for love.
The story is set in Berlin in 1810 and 1811 in the Georgian era.
Available to stream on Amazon.
---

An Angel at My Table (1990): With An Angel at My Table, Academy Award-winning filmmaker Jane Campion brings to the screen the harrowing true-life story of Janet Frame, New Zealand's most distinguished author. The film follows Frame along her inspiring journey, from a poverty-stricken childhood to a misdiagnosis of schizophrenia and electroshock therapy to, finally, international literary fame.
Set in multiples eras, beginning with Frames's first years in the 1920s in the Interwar era, and then follows her life during the Second World War era, and into the Postwar period.
Available to stream on Amazon.
---

Anna Karenina (1948): This film by French director Julien Duvivier yielded a uniquely striking, vibrant portrayal of Tolstoy's tale of a woman at the edge of a moral, social, and marital precipice.
Leo Tolstoy's Anna Karenin is mainly set in the Russia of the 1860s and 1870s, during the Victorian era. May be suitable for older children.
---

Another Country (1984): In the 1930s, upper-class Tommy Judd and Guy Bennett are both nearing the end of their careers at their public school. Tommy, a Marxist intellectual, refuses to participate in the school's social hierarchy.
In this film adaptation of the Julian Mitchell play, classmates and fellow outcasts Guy Bennett (Rupert Everett) and Tommy Judd (Colin Firth) find comfort in friendship during the 1930s, at an elite British public school where conformity is the norm. Openly gay Bennett must deal with bullying and homophobia, while Judd struggles to reconcile the expectations of the establishment with his own Marxist beliefs when he is given the opportunity to become head boy.
Set in the Interwar era.
---

A Room With a View (1985): A story of love and repression in the Edwardian Era, A Room with a View follows Lucy (Helena Bonham Carter) between Italy and England as she struggles to balance the conventions of her society with the passions and philosophies of a new century. A must-see costume drama.
In this British drama based on the novel by E.M. Forster, Lucy Honeychurch (Helena Bonham-Carter), a young Englishwoman, is touring Italy with her older cousin (Maggie Smith). At a hotel in Florence, Lucy meets the charming and free-spirited George Emerson (Julian Sands). Although intrigued by George, once she's back in England Lucy ponders settling down with the wealthy, staid Cecil Vyse (Daniel Day-Lewis). When George reappears in her life, Lucy must decide between him and Cecil.
Set in the Edwardian era. May be suitable for older children.
Available to stream on Amazon.
---

Au Revoir Les Enfants (1987): Au Revoir Les Enfants tells a heartbreaking story of friendship and devastating loss concerning two boys living in Nazi-occupied France. At a provincial Catholic boarding school, the precocious youths enjoy true camaraderie—until a secret is revealed.
In 1943, Julien (Gaspard Manesse) is a student at a French boarding school. When three new students arrive, including Jean Bonnett (Raphael Fejto), Julien believes they are no different from the other boys. What Julien doesn't know is that the boys are actually Jews who are evading capture by the Nazis. While Julien doesn't care for Jean at first, the boys develop a tight bond — while the head of the school, Père Jean (Philippe Morier-Genoud), works to protect the boys from the Holocaust.
In French, English, German, with subtitles in English.
Set in the Second World War era.
---

Basil (1998): A wealthy young man heads for Ireland to begin a new life after being betrayed by his friend and his lover.
A lonely young aristocrat Basil played by Jared Leto in Victorian England struggles to meet the approval of his class-conscious father while trying to please the woman he loves. With great performances from Claire Forlani and Christian Slater.
Set in the Victorian era.
Available to stream on Amazon. (You can also watch it free with ads.)
---

Beyond Sherwood Forest (2009): The Sheriff of Nottingham uses a shape-shifting monster to destroy Robin Hood (Robin Dunne).
12th Century England: It is a deadly time of dark tyranny, black magic, and the outlaw archer known as Robin Hood. The Sheriff of Nottingham unleashes a winged monster upon town and woods to massacre Robin's men and captures Maid Marian.
Set in the Middle Ages.
Available to stream on Amazon.
---

Blackadder (1982) BBC: Comedy set in different historical periods that features the ill-fated exploits of the mean-spirited Edmund Blackadder and his dim sidekick Baldrick. Starring Rowan Atkinson.
Many great men have helped shape Britain's noble heritage. Others, like Edmund Blackadder (Rowan Atkinson), have not. From coward to cad and back again, Edmund surfaces throughout history with an assortment of cunning plans and serpentine banter.
Each series was set in a different period of British history, beginning in 1485 and ending in 1917, so the series spans the Tudor, Stuart. Georgian, Victorian, Edwardian and First World War eras. May be suitable for older children.
Available to stream on Amazon.
---

Black Jack (1979): One of Wes Anderson's inspirations behind "Moonrise Kingdom." A teenager is forced on the run with villainous Black Jack, adventure and friendship occur in the most unlikely places.
A Frenchman (Jean Franval) survives a hanging by the British and flees to the countryside with two teenagers (Stephen Hirst, Louise Cooper).
Black Jack is a charming, underrated film. It shares the concern of other Loach films for young people failed by their elders and abandoned by society. – BFI
Set in 1750 in the Georgian era. "A dark and complex adventure film based on Leon Garfield's novel for children," this is a technically a children's film, but may be better suited to older children. "It's also an accomplished historical film.. Chris Menges' photography, meanwhile, favoured the textures of old photographs and paintings: exteriors were shot on grainier Super 16mm, with interiors – some painterly, some almost under-exposed – on 35mm with low natural light and candlelight." – BFI
Available to stream on Amazon.
---

Bleak House (2005) BBC: At the heart of this star-studded adaptation of the literary classic by Charles Dickens is the story of the icily beautiful Lady Dedlock, who nurses a dark secret, and the merciless lawyer Tulkinghorn, who seeks to uncover it. A suspenseful tale about the injustices of the 19th-century English legal system. Honored with a Peabody award and ten Emmy nominations, Bleak House features some of the most famous plot twists in literary history.
From acclaimed writer Andrew Davies, and starring Gillian Anderson, Charles Dance, Alun Armstrong, Ian Richardson, Nathaniel Parker, Richard Griffiths, Phil Davis, Joanna David and Carey Mulligan.
Shown on PBS Masterpiece Theatre.
Set in 19th century England in the Victorian era. May be suitable for older children.
Available to stream on Amazon.
---

Charms for the Easy Life (2002): Three women, living in a North Carolina town, defy the traditional roles set forth for them by society. Based on the New York Times Bestseller by Kaye Gibbons.
Southern midwife Charlie Kate Birch (Gena Rowlands) is given a lucky charm after healing a brutalized black man. In no time at all, her good-for-nothing husband skips town, leaving her happily in charge of the family. Charlie's daughter, Sophia (Mimi Rogers), however, dreams of finding a steadfast man — but after her first husband dies, her prospects become bleak. Meanwhile, Charlie's granddaughter, Margaret (Susan May Pratt), must compete with their contrasting influences.
Set in the 1940s.
---

Civil Love (2012): When a wounded enemy soldier takes refuge in her barn, Rachel helps and protects him from the dangerous men pursuing him, and discovers a courage she didn't know she had – the courage to love again.
Rachel Taylor lost her Union soldier husband in the Civil War. As the battles rage on she discovers a wounded Confederate soldier, Daniel, in her barn. A battle begins in her heart as she does the Christian thing and nurses him back to health while trying to reconcile this man with the image she had of the southerners who took her husband from her. Daniel is being hunted by a rogue marshal and must stay hidden. Rachel's brother-in-law, Sheriff Jonathan Taylor, has always had feelings for her. He wants to marry her and take care of her family, but Rachel is resistant to his proposal. When her heart begins to soften toward Daniel, Jonathan doesn't take too kindly to it. With trouble coming from all sides, Rachel must find the strength to do what's right, protect her family and find the courage to open her heart again to love.
Family-friendly / faith-based.
Set in the Victorian era.
Available to stream on Amazon.
---

Copperhead (2013): This historical drama shows the American Civil War from an intimate, heart-breaking perspective. Copperhead is the Civil War's untold story; Abner Beech (Billy Campbell), a righteous farmer from upstate New York, exercises his right to free speech in a time when families are divided by the Civil War.
Set in the Victorian era.
Available to stream on Amazon.
---

Danton (1983): Earthy, man-of-the-people Georges Danton clashes with icy Jacobin extremist Maximilien Robespierre, both of them key figures of the French Revolution.
This French film from a Polish director explores a famous friendship soured by politics and corruption. Georges Danton (Gérard Depardieu) and Maximilien Robespierre (Wojciech Pszoniak) fought side by side during the French Revolution. But when Danton takes control of France and starts executing citizens in droves, Robespierre feels it his duty to challenge his one-time comrade. Robespierre goes to Paris to remove his old friend from power, but Danton will not go down without a fight.
This movie may not be an accurate record of the events of 1793 and 1794, and indeed in Paris the critics are up in arms over its inaccuracies. But as a record of the fiery passions and glorious personalities of the revolution, it is absolutely superb.  – Roger Ebert
In French with English subtitles.
Set in the Georgian era. Action opens in November of 1793.
---

David Copperfield (1999) BBC: Follow David Copperfield from birth to manhood as he meets an extraordinary range of sinister and benevolent characters. From Pegotty, the devoted servant, to the sadistic Mr Murdstone, unctuous Uriah Heap and eternal optimist Mr Micawber.
As an aspiring writer, young David Copperfield (Daniel Radcliffe, Harry Potter films) could never have dreamed up a life story as epic as the one he was about to live. Born to a loving mother, Copperfield has a turbulent childhood at the hands of a cruel stepfather, followed by a rough education in real life at Mr. Creakle's school. Yet, Copperfield is also guided by unexpected goodness — in the forms of servant Peggotty, Mr. Micawber and aunt Betsey Trotwood. As Copperfield matures into manhood, he finds love, experiences betrayal, and reaches beyond the afflictions of his own life to find happiness. Bob Hoskins, Maggie Smith and Ian McKellen star in this 2000 adaptation of one of Charles Dickens's most autobiographical novels.
Shown on PBS Masterpiece Theatre.
Set in the Victorian era. May be suitable for older children.
Available to stream on Amazon.
---

Daniel Deronda (2002) BBC: Andrew Davies' adaptation of George Eliot's last, most ambitious novel, charts a love story set in Victorian high society. Torn between two women, Daniel embarks on a quest to discover his true identity. Fate however, leads to a surprising twist.
Combine two of the most captivating and enigmatic characters in Victorian literature, the world's most successful television screenwriter and a glittering cast of Britain's finest actors… the result is Andrew Davies's mesmerizing adaptation of George Eliot's emotionally intense masterpiece. Daniel Deronda, George Eliot's last novel, caused a great stir when it was published in 1876. Its exposure of human and social issues still powerfully reverberating in our modern world shines a spotlight into the darker corners of 19th-century English life. Daniel Deronda has been adapted by Andrew Davies, whose award-winning adaptations include some of the most successful dramas on television.
Shown on PBS Masterpiece Theatre.
Set in Victorian England. May be suitable for older children.
Available to stream on Amazon.
---

Dr. Zhivago (2002): Stunning adaptation of Boris Pasternak's most celebrated novel, scripted by acclaimed dramatist Andrew Davies (Pride And Prejudice, Bridget Jones's Diary, Othello). The sweep and scale of the Russian Revolution acts as the backdrop for the intense and ultimately heart-breaking love story of Doctor Yury Zhivago, the physician and poet who wrestles with the anguish of being torn between the love of two women, Tonya and Lara. Now the winner of 4 major awards from the New York Film Festivals 2004.
Starring Keira Knightley, Sam Neill, Hans Matheson.
Set around 1917, in the First World War era.
Available to stream on Amazon.
---

Effi Briest (1974): A young woman is married to a much older man and begins a flirtation with one of his close friends that leads to dire consequences. Adapted from German author Theodor Fontane's 1894 novel of the same name, the black-and-white film uses Fontanes's words in dialogue, narration, and the text of letters.
Rainer Werner Fassbinder's adaptation of a late 19th-century novel by Theodor Fontane is an austere period piece that may be the least characteristic of the German director's films.  – Rovi
In German with English subtitles.
Set in the Victorian era in Germany and Italy.
---

Eijanaika (1981): Near the turbulent end of the Edo era, a man returning to Japan after exile in America searches for his wife and becomes swept up in the current of revolution in this incisive period drama from the great Shohei Imamura.
In 1867 Japan at the end of the shogunate, the samurai and nobles struggle to retain dominance, while the peasants begin a rise to power.
Set in the Victorian era.
---

Emma (2009) BBC: Certain of her skill as a matchmaker, Emma Woodhouse persuades her friend Harriet to reject an advantageous marriage proposal to a local farmer in favor of dashing Mr Elton. So begins a story which challenges Emma's naivety and her social preconceptions. Based on the Jane Austen classic. 
Emma Woodhouse (Romola Garai, Atonement) was born with the sun shining down on her. The radiant, privileged girl grows into a remarkable talent for matchmaking, as observed by her loving but disapproving father (Michael Gambon, Cranford) and childhood friend Mr. Knightley (Jonny Lee Miller, Endgame). When the decidedly less privileged Harriet Smith arrives, Emma meddles with fate to find her a match, until her flawless intuition is called into question. Dissuaded from more matrimonial predictions, Emma nonetheless continues to cheerfully contemplate superior men — and meets one of her own in the handsome, gleaming Frank Churchill. But after being so busy managing everyone else's heart, does Emma know her own? A fiercely funny new version of the Jane Austen novel, Emma was adapted by Sandy Welch (Jane Eyre).
Shown on PBS Masterpiece Theatre.
Set in the Georgian era. Family-friendly.
Available to stream on Amazon.
---

Emma: A Victorian Romance (2005): In 19th-century London, class lines are sharply drawn, and the social standing to which people are born dictates the path their lives will follow. Emma, an honest and hardworking young maid, never felt her place in life to be a burden. But then she met William, a member of the gentry and the eldest son of a wealthy family. His warm smile and earnest affection threaten to capture her heart… but can love truly conquer all? The series contains 24 episodes. 
In Japanese with English subtitles.
Set in the Georgian era.
Note: This is an animated series / anime, suitable for children.
Available to stream on Amazon.
---

Farewell, My Queen (2012): Acclaimed director Benoît Jacquot brilliantly captures the passions, debauchery, occasional glimpses of nobility and ultimately the chaos that engulfed the court of Marie Antoinette in the final days before the full-scale outbreak of the Revolution.
"Farewell, My Queen" begins early in the day of July 14, 1789, at the royal palace of Versailles. It was not yet a date fraught with destiny. In the rat-swarming servants' quarters, a young woman named Sidonie Laborde slaps at mosquito bites, hurries through her toilet, and runs toward her appointment with Marie Antoinette. She is the official reader to the queen, and this position gives her a limited stature and some access to the royal life of luxurious decadence. – Roger Ebert
Like the Americans, the French are infatuated with their history. They also love long close-ups of beautiful women in period costume. These elements combine in this painfully pretty period chamber piece. – 3AW
In French with English subtitles.
Set in the Georgian era.
Available to stream on Amazon.
---

Fire Over England (1937): A naval officer sniffs out spies for Queen Elizabeth during the Anglo-Spanish War.
Queen Elizabeth I (Flora Robson) is dealing with her country's deteriorating relationship with Spain. Michael Ingolby (Laurence Olivier), a naval officer whose father was killed fighting the Spanish, volunteers to go undercover in the Spanish court and learns plans are afoot to send an armada to ambush the British navy. Meanwhile, the aging Elizabeth, who has fallen for the dashing Ingolby, struggles with the fact that he is fixated on one of her beautiful ladies-in-waiting (Vivien Leigh).
Set during the Tudor (Elizabethan) era.
Available to stream on Amazon.
---

Foyle's War (2002): Combining uncompromising historical accuracy with compelling mysteries, this original PBS Masterpiece Theatre mystery series stars Michael Kitchen (Out of Africa) as Detective Chief Inspector Christopher Foyle. Set in the beautiful southern English countryside amid the disorder and danger of World War II, Foyle's War takes place far from the glory of the front. His is an ordinary struggle against everyday evil in extraordinarily dangerous times. 8 episodes available. 
Shown on PBS Masterpiece Theatre.
Set during the Second World War. May be suitable for older children.
Available to stream on Amazon.
---

Heidi (1968): Orphan Heidi lives happily with her grandfather in the Swiss Alps until someone takes her away.
Made-for-television adaptation of Johanna Spyri's classic children's tale about an orphaned girl who goes to live with her grandfather in the Swiss Alps. Jennifer Edwards, the then-10-year-old daughter of Blake Edwards and Patricia Walker, stars as the title character.
Set at the turn of the 19th century. Family-friendly.
Available to stream on Amazon.
---

Hobson's Choice (1954): Harrumphing boot shop-owner Henry Hobson finds himself in a fiery match of wills with his haughty, independent daughter Maggie when she decides to forge her own path, romantically and professionally, with none other than Henry's prized bootsmith, Will.
An unsung comic triumph from David Lean, Hobson's Choice stars Charles Laughton as the harrumphing Henry Hobson, the owner of a boot shop in late Victorian northern England. When his haughty, independent daughter decides to forge her own path, romantically and professionally, with none other than Henry's prized bootsmith, father and daughter find themselves head-to-head in a fiery match of wills.
Lean's sharp direction and impeccable performances all round transform a slight comedy into a timeless delight.  – Time Out
Set in the Victorian era.
---

Hoodlum (1997): 1930s New York. The black community of Harlem faces the same indignities as countless millions of refugees. If the seeds of Harlem's urban power would not grow in the White city, the Black underground would form to take control.
Set in the Interwar era.
Available to stream on Amazon.
---

Houdini & Doyle (2016): Inspired by true events, HOUDINI & DOYLE draws heavily on the rich history of the period. Two great men of the 20th Century – Harry Houdini and Sir Arthur Conan Doyle – grudgingly join forces with New Scotland Yard to investigate unsolved and inexplicable crimes with a supernatural slant.
Set in the Edwardian era.
Available to stream on Amazon.
---

Hunderby (2012) BBC: A young woman thought to be a spinster missionary is washed up on the beach off the English coast. In an attempt to escape her terrible past, she assumes the name of Helene Blone and marries the local widowed pastor and master of Hunderby. When Helene moves into Edmund's home, she falls under the watchful eye of housekeeper Dorothy, who is more than a little involved in her master's life and quite obsessed with his dead first wife, Arabelle, to whom, in her opinion, Helene simply does not compare. While Helene battles to keep her past a secret, she must navigate Dorothy's devious scheming, her husband's harsh critique and a potential new love interest in the form of Dr. Foggerty. This "black comedy"  takes places in the 1830s.
"Hunderby is a gothic farce. A historical comedy that doesn't invite much laughter. A gruesome, scatological, period-sitcom homage to Daphne du Maurier that is unlike anything else on television. " – The Guardian
Set in the Victorian era.
---

In Secret (2014): Set in the lower echelons of 1860s Paris, Therese Raquin, a sexually repressed, beautiful young woman, is trapped in a loveless marriage to her sickly cousin Camille by her domineering aunt, Madame Raquin. A smoldering & seductive thriller.
Set in the Victorian era.
Available to stream on Amazon.
---

In the Realm of the Senses (1976): Still censored in its own country, In the Realm of the Senses remains one of the most controversial films of all time. A graphic portrayal of insatiable sexual desire, Oshima's film, set in 1936 and based on a true incident, depicts a man and a woman consumed by a transcendent, destructive love while living in an era of ever escalating imperialism and governmental control.
Set in the Interwar era.
Available to stream on Amazon.
---

Ivan the Terrible (1945): The story of the troubled sixteenth-century tsar who united Russia. During the early part of his reign, Ivan the Terrible faces betrayal from the aristocracy and even his closest friends as he seeks to unite the Russian people.
Ivan IV Vasilyevich, commonly known as Ivan the Terrible, was the Grand Prince of Moscow from 1533 to 1547 and 'Tsar of All the Russias' from 1547 until his death in 1584. This is a two-part historical epic film about Ivan IV of Russia commissioned by Soviet Premier Joseph Stalin, who admired and identified himself with Ivan, to be written and directed by the filmmaker Sergei Eisenstein.
Set in the Tudor era.
---

Jane Eyre (2006) BBC: The classic saga is brought vibrantly to life in this lavish and passionate adaptation of Charlotte Bronte's novel. After a wretched childhood as an orphan, Jane Eyre falls in love with the brooding Mr. Rochester and discovers the dark secrets of his past.
A governess goes to work for a moody employer, captures his heart, a dark secret intrudes. Charlotte Brontë's 1847 love story comes to life in a two-part adaptation, a stirring romance realized in all its heartrending beauty and mythic power.
Newcomer Ruth Wilson stars in the title role as the spirited but plain young woman who escapes a cruel charity home to find improbable true love. Toby Stephens is Edward Rochester, the enigmatic master of Thornfield Hall, who hires Jane as a governess for his young ward Adele. Or is it his daughter? All that is certain is that he is a man with a passionate past.
Shown on PBS Masterpiece Theatre.
Set in the Victorian era.
---

Lacombe, Lucien (1974): Lacombe, Lucien traces a young peasant's journey from potential Resistance member to Gestapo recruit.
In Louis Malle's lauded drama, Lucien Lacombe (Pierre Blaise) is a young man living in rural France during World War II who seeks to join the French Resistance. When he is rejected due to his youth, the resentful Lucien allies himself with the Nazis and joins the Gallic arm of their Gestapo. Lucien grows to enjoy the power that comes with his position, but his life is complicated when he falls for France Horn (Aurore Clément), a beautiful young Jewish woman.
In French, German and English with English subtitles.
Set in 1944 in France in the Second World War era.
---

Land Girls (2009) BBC: Land Girls is a drama that follows the lives, loves, highs and lows of all four Land Girls during World War II. Commissioned by the BBC to commemorate the 70th Anniversary of the start of World War II, Land Girls is a tribute to all the women who answered their country's call for service to do their bit on the home front, while their men were overseas, fighting the enemy. 5 episodes available.
Land Girls, a popular series from the BBC, follows four members of the Women's Land Army–women who worked on British farms during World War II for the war effort. Nancy (Summer Strallen), Joyce (Becci Gemmell), Bea (Jo Woodcock), and Annie (Christine Bottomley, The Street) find their lives turned upside down by their experiences–including pregnancy, adultery, losing a husband, suspicion of collaboration, racial strife, class schisms, and more–at Pasture Farm. Rattling off the story elements like that makes Land Girls sound by-the-numbers, but that's far from the case–though the subplots may seem familiar to any war-on-the-home-front tale, the treatment is intelligent, compassionate, and wonderfully acted. The central and supporting characters are skillfully drawn and vivid, while the script never gets mired in sentiment–for any moment that may feel a little pat, there's another that's bittersweet and rich with the contradictions of life. Particularly strong performances include Danny Webb (Alien 3) as a Home Guard sergeant whose patriotism sours into paranoia, Nathaniel Parker as the gracious but weak-willed lord of the farm manor, and Susan Cookson as a matron forced to betray the girls' privacy. All in all, a warm, compelling drama. –Bret Fetzer
Set during the Second World War. May be suitable for older children.
Available to stream on Amazon.
---

La Nuit de Varennes (1982): Louis XVI and Marie Antoinette, fleeing the French Revolution in 1791, confront and debate various historical political and philosophical figures about the nature of the turmoil around them.
That Night in Varennes is an Italian and French drama film directed by Ettore Scola. Based on a novel by Catherine Rihoit, it tells the story of a fictional meeting between Restif de la Bretonne, Giacomo Casanova, Thomas Paineand Sophie de la Borde (a lady in waiting to the Queen). They are all traveling together in a coach that is a few hours behind the one that is carrying King Louis XVI and Marie Antoinette in their flight to Varennes during the French Revolution.
In French and Italian with English subtitles.
Set during the Georgian era.
---

Lark Rise to Candleford (2008) BBC: Lark Rise, a small hamlet holding on to the past, and Candleford, a small market town bustling into the future, have a complicated relationship which is seen through the eyes of Laura, a young girl who visits both communities. 40 episodes available. 
In this family-friendly adaptation of Flora Thompson's memoir of her childhood, Laura Timmins leaves the Oxfordshire hamlet of Lark Rise for a job in the market town of Candleford, where her mother's cousin, effervescent Dorcas Lane, is postmistress. Farm workers, craftsmen and gentry make up the community of families, rivals, friends and neighbours. Throughout the series, residents of both places interact at the best and the worst of times, including a measles epidemic that threatens the harvest and the arrival of new Post Office Inspector Mr. Rushton.
Set at the end of the 19th century, in the Victorian era. Family-friendly.
Available to stream on Amazon.
---

Les Grandes Manoeuvres (1955): Michele Morgan is the object of Gerard Phillipe's affections in this wistful tale of a world and an era gone by.
In pre-World War I France, debonair officer Armand de la Verne (Gérard Philipe) makes a bet that he can make the next woman who walks into the room fall in love with him. Since he has a reputation for sweeping women off their feet, de la Verne figures he'll easily win the wager. But it just so happens that he has met his match in the equally as captivating Marie-Louise Riviere (Michèle Morgan), a beautiful divorcée who refuses to fall for de la Verne's seductive ways.
Set in the Edwardian era.
---

Life with Father (1947): A fussy financier is head of a family. His sons are enterprising without him knowing… when he finds out it is overwhelming.
In late 19th-century New York City, stockbroker Clarence Day (William Powell) strives to maintain order in his bustling household. Despite his attempts to be the chief authority over his four sons, his wife, Vinnie (Irene Dunne), is the one who truly keeps order in their home, much to Clarence's chagrin. To gain more respect, Clarence reluctantly considers making changes that will benefit everyone, including his own baptism. This slice-of-life comedy was based on a popular Broadway play.
Set in the late 19th-century. Family-friendly.
Available to stream on Amazon.
---

Lost In Austen (2008): A thoroughly modern heroine threatens to ruin one of the world's greatest literary love stories in this ingenious reinvention of Jane Austen's Pride And Prejudice. Hollywood actress Alex Kingston stars alongside an acclaimed cast, including Hugh Bonneville, Lindsay Duncan and new Bond girl Gemma Arterton. Bored bank worker Amanda Price literally becomes lost in her favourite Austen book, after she finds a strange portal in her bathroom and swaps places with its heroine Elizabeth Bennet. As she gets to know the Bennet family and encounters the famous Mr Darcy, how can she keep this celebrated romance on track?
Set in the present time and in the Georgian era. May be suitable for older children.
Available to stream on Amazon.
---

Love's Christmas Journey (2011): While mourning the loss of her husband and daughter, recently widowed Ellie King visits her brother Aaron Davis and his children for Christmas. From Hallmark.
The first-ever Christmas story inspired by the popular Love Comes Softly series from Janette Oke. Natalie Hall (Pretty Little Liars) and Greg Vaughn (General Hospital) lead an all-star cast that includes Oscar nominee Sean Astin (Lord Of The Rings Trilogy), JoBeth Williams (Private Practice), Charles Shaughnessy (The Nanny), and Ernest Borgnine (Dirty Dozen) in this uplifting and moving Christmas film. Still mourning the loss of her husband and daughter, Ellie Davis (Hall) agrees to watch her brother Aaron's (Vaughn) children while he heads off to purchase farmland. But after a suspicious fire, Ellie finds herself playing detective to clear the name of a good friend with help from a handsome deputy (Dylan Bruce, As The World Turns). Despite her worries when Aaron stays away for longer than she hoped, if she can trust her faith, this Christmas just might bring more miracles than Ellie could have hoped for.
Family-friendly / faith-based.
Set in the Victorian era.
---

Marco Polo (2007): Accompanying two priests to the East to convert the court of Kublai Khan to Christianity, Venetian trader Marco Polo eventually pushes bravely forth alone toward the fabled heartland of Xanadu.
His personal journey changed the European understanding of the world forever. This is the absorbing true story of Venetian explorer Marco Polo's arduous trek to the East–and beyond.
Set in the Middle Ages in the 13th century. Family-friendly.
Available to stream on Amazon.
---

Miss Julie (1951): A battle of the sexes and classes ensues when a wealthy businessman's daughter falls for her father's bitter servant.
In late 19th-century Sweden, bold and beautiful young aristocrat Julie (Anita Björk) throws over her fiancé after humiliating him, and impetuously decides to take up with servant Jean (Ulf Palme) — despite his being engaged to Kristin (Märta Dorff), the cook. To Julie's surprise, she genuinely falls in love with Jean, but she realizes that prevailing class attitudes prevent them from being together. Determined, Julie decides that the couple should elope to Switzerland.
Set in the Victorian era.
Available to stream on Amazon.
---

Mrs. Dalloway (1997): While the story unfolds on a beautiful summer's day in London in 1923, Clarissa Dalloway recalls a summer in the country, in 1890, when she was young and beautiful and very much courted.
First seen in Virginia Woolf's novel, Clarissa Dalloway (Vanessa Redgrave) looks back on her youth as she readies for a gathering at her house. The wife of a legislator (John Standing) and a doyenne of London's upper-crust party scene, Clarissa finds that the plight of ailing war veteran Septimus Warren Smith (Rupert Graves) reminds her of a past romance with Peter Walsh (Michael Kitchen). In flashbacks, young Clarissa (Natascha McElhone) explores her possibilities with Peter.
Set in the Victorian era and the Interwar era. May be suitable for older children.
---

Murdoch Mysteries (2008): Set in early 20th century Toronto, Murdoch Mysteries explores the intriguing world of William Murdoch, a detective who pioneers innovative forensic techniques to solve some of the city's most gruesome crimes. 78 episodes available. 
Based on novels by Maureen Jennings, "Murdoch Mysteries" follows young detective William Murdoch. In a series of stories taking place in Toronto during the 1890s, several challenging murder cases arise. Murdoch uses up-and-coming forensics techniques and an unconventional approach, which often elicit skepticism from his fellow officers and his boss. Coroner Julia Ogden becomes Murdoch's number one ally, and they make a top-notch team, but he must struggle against tradition and prejudice to solve some of the city's most-gruesome murders.
Set in the Edwardian era.
Available to stream on Amazon.
You may also want to have a look this post from the site of a kindred spirit, The Silver Petticoat Review; it's a 2015 edition of 50 Romantic Period Dramas to Watch on Hulu.