Last Updated on December 3, 2019
We've gathered up the period dramas that are newly included with your US Amazon Prime Video membership in the Fall of 2019. 
Then, we share the historical / costume / period dramas that are coming to Prime Video Channels, are available to rent, and movies and TV series in the genre that are being released to DVD, all for the months of September, October, and November.
Finally, we list some newly added non-period movies and series like British shows and romances that you may also like, that are included with your Prime Video membership.
Check this list throughout the fall; we'll update all the sections (alphabetically) as more titles become available.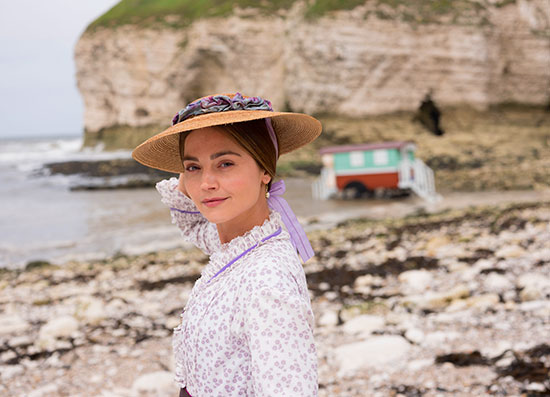 ---
To help keep this site running: Willow and Thatch may receive a commission when you click on any of the links on our site and make a purchase after doing so.
---
It's easy to watch the trailers for the films on this list, or add the movies and TV series to your watchlist: just click.
From British costume dramas to sweeping romantic epics, there's a lot here by the end of the season, so to help you keep track: the blue TVs next to the title mean the film is included with your membership, the orange TVs mean it is available to rent or is available with a Prime Video Channel subscription. 

Period Dramas Added in September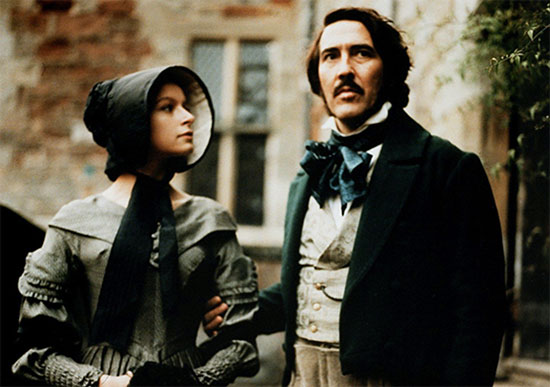 This section contains newly available historical, costume and period dramas (movies and TV series) that are included with your Prime Video membership.
---
---

A Girl Named Jo (2018)
A teen mystery series period drama set in 1963, a decade after a factory fire had ruined a small town of Attaway. Two girls from opposite sides of the tracks become unlikely friends and uncover the community's complex history. 8 episodes.
Starring Annie LeBlanc, Addison Riecke, Bella Shepard.
Rated 7+
Available September 16
---

Bolden (2019)
New Orleans cornet player Buddy Bolden becomes a key figure in the birth of jazz, influencing countless musicians for decades to come.
"Bolden" imagines the compelling, powerful and tragic journey of Buddy Bolden, the unsung American hero who invented Jazz. With little biographical information known and no found recordings of his music, the film's narrative composes fragmented memories of his past, against the political and social context in which his revolutionary music was conceived.
Starring Gary Carr, Erik LaRay Harvey, Ian McShane.
Rated R
Available September 5
---

The Cotton Club (1984)
An homage to 1930s gangster films and musicals. "The Cotton Club" is set in 1928 New York. Spirits are high and sultry jazz lively dancing and ruthless gangsters rule supreme. In the center of it all is Harlem s Cotton Club.
Playing on stage is cornet player Dixie Dwyer who dreams of the big time but he s too mixed up with the club s owner — and his sexy moll — to get anywhere fast. Add the frustration of tap sensation Sandman Williams who can t touch his girl the lovely lounge singer Lea Rose Oliver and you've got a short fuse ready to go. As tensions rise so do tempers and the legendary nightclub becomes a pressure cooker of jilted loves and mob jobs that blows the lid off one of the most shocking showdowns ever staged.
Starring Richard Gere, Gregory Hines, Diane Lane, Lonette McKee, Bob Hoskins.
Rated R
Available September 30
---

Crooked House (2008) BBC
When a museum curator is given the door knocker from a Tudor mansion, the ghostly secrets of Geap Manor's haunted past begin to emerge. In the 1780s, ghastly sounds come from the panelling of the drawing room, and in the 1920s, a ghostly bride stalks the corridors. Then, a schoolteacher attaches the knocker to the door of his home, with fearful consequences reaching out from the past.
Starring Lee Ingleby, Mark Gatiss, Derren Brown.
Rated 16+
Available September 17
---

Enemies (2007)
In the summer of 1942, the occupying German authorities of a small town and Russian locals have learned to live in harmony. The war has moved on, far off to the east. The Germans study Russian, flirt with the local girls, the women wash their clothes and feed them. When the German Commander is ordered to execute the son of the Russian woman he loves, the tenuous harmony between the Germans and Russians is threatened.
Starring Julia Aug, Elena Yatsko, Aksel Shrik.
Rated 13+
In Russian and German with English subtitles. 
Available September 16
---

Fanny Hill (1964)
The amorous adventures of a young orphan girl inveigled into becoming a courtesan in 18th century London.
Starring Miriam Hopkins, Letícia Román, Ulli Lommel.
Rated PG-13
Available September 30
---

Frances (1982)
The true story of Frances Farmer's meteoric rise to fame in Hollywood and the tragic turn her life took when she was blacklisted. Farmer was a notorious 1930's movie star whose impassioned opinions and outspoken behavior created scandal throughout the industry.
Starring Jessica Lange, Sam Shepard, Kim Stanley.
Rated R
Available September 21
---

Gallipoli (1981)
Archy and Frank are two young Australian sprinters who want to join the army to fulfill their sense of duty. Turned down because they are too young, the pair hop a freight train to Perth, where they are allowed to join up. They board a troop ship headed to Cairo and, after training in the shadows of the Great Pyramids, the boys are finally sent to the front line, where their speed makes them candidates for messengers in one of World War I's bloodiest battles.
"A moving film about war, friendship and the tragic loss of innocence." – Telegraph
Starring Mel Gibson, Mark Lee, Bill Kerr.
Rated PG
Available September 2
---

Jane Eyre (1997)
Charlotte Bronte's classic novel is filmed yet again. The story of the Yorkshire orphan who becomes a governess to a young French girl and finds love with the brooding lord of the manor is given a standard romantic flare, but sparks do not seem to happen between the two leads in this version.
Starring Samantha Morton, Ciarán Hinds, Deborah Findlay, Joanna Scanlan, David Gant, Laura Harling.
Rated PG
Available September 26
---

Life of a Mistress (2018)
She was born a mistress, but became a slave. After the death of her benefactor, Prince Golovin, Polina Lebedeva learns that she is in fact a serf and will now be auctioned along with other property of the deceased nobleman. The neighbor and the worst enemy of Golovin, the cruel and vicious count Andrei Krechetsky, becomes her owner.
18 episodes. 
Starring Tatyana Babenkova, Artyom Krylov, Vladislav Abashin.
Rated 16+
Available September 7
---

On Valentine's Day (1986)
Christmas unites a small-town family divided by a couple's elopement in 1917 Texas.
Elizabeth defies her wealthy parents by running off and marrying a young man of humble prospects, and her parents have not spoken to her since – even though the couple lives in a rooming house nearby, they are struggling financially, and she is pregnant. The story of unselfish love between a man and a woman and the abiding love within a family, this American classic explores the enduring themes of human existence.
"On Valentine's Day" is the central film in Horton Foote's semi-autobiographical trilogy that also includes Courtship and 1918.
Starring Hallie Foote, William Converse-Roberts, Michael Higgins, Richard Jenkins.
Rated PG
Available September 16
---

The Talented Mr. Ripley (1999)
To be young and carefree amid the blue waters and idyllic landscape of sun-drenched Italy in the late 1950s; that's la dolce vita Tom Ripley craves- and Dickie Greenleaf leads. When Dickie's father asks Tom to bring his errant playboy son back home to America, Dickie and his beautiful expatriate girlfriend, Marge Sherwood, never suspect the dangerous extremes to which Ripley will go to make their lifestyle his own.
Starring Matt Damon, Gwyneth Paltrow, Jude Law, Cate Blanchett, John Bell.
Rated R
Available September 30
---

Victoria (Season 3) PBS
In Victoria Season 3, it is 1848, and revolution is breaking out across Europe. In Britain, one woman stands between order and chaos: Queen Victoria. With monarchies tumbling in Europe, Victoria and Albert must confront what it means to rule in this new era. Constitutional crises, scandals, and a decade of marriage mean Victoria is tested like never before; as mother, wife, and Queen.
Victoria Season 3 introduces fascinating new historical characters, including Laurence Fox (Inspector Lewis) as the vainglorious Lord Palmerston. Also vexing the queen this season is Kate Fleetwood (Harlots) as Victoria's devoted but troubled half-sister.
Returning are Tom Hughes as Victoria's devoted, obsessive husband, Prince Albert; Nell Hudson as the queen's chief dresser, Nancy Skerrett; Ferdinand Kingsley as Charles Francatelli, the royal chef and cookbook king; plus a host of others.
Starring Jenna Coleman, Tom Hughes, Laurence Fox, Kate Fleetwood, Nell Hudson.
Rated TV-PG
Available September 3
---

Widow Of St Pierre (2000)
A true story of revenge and redemption, fear and forgiveness, and the true meaning of love. A convict sentenced to death on the isolated island of Saint-Pierre in 1849 strives to better himself in the eyes of the police chief's beautiful wife while waiting for a guillotine and an executioner to arrive from France.
Starring Juliette Binoche, Daniel Auteuil, Emir Kusturica.
Rated R for a scene of sexuality and brief violence.
Available September 19
---

Wuthering Heights (1998)
When Mr Earnshaw adopts the young waif Heathcliff, his daughter Cathy recognises the mysterious child as a soulmate, and as they grow up, the bond between them seems unbreakable. Defying the barriers of class and convention, Cathy and Heathcliff are driven on by an irresistible force that will overwhelm them both. A PBS Masterpiece television adaptation of Emily Brontë's classic novel.
Starring Robert Cavanah, Peter Davison, Orla Brady, Sarah Smart.
Rated 13+
Available September 25
---

The following period dramas are also newly available and included with your Prime membership this September. Click on the titles for more information, to watch trailers where available, and to start streaming full movies or episodes:
Available September 2: The Return of a Man Called Horse (1976), Gothic (1987). Available September 4: Song for a Raggy Boy (2003), The Lady and the Highwayman (1989), The Deadly Companions (1961), True Grit (2010). Available September 5: The Displaced Person (1977). Available September 30: High Noon (1952). Also see: The Marvels of Rome (2006), The Winds of Passion (2005), Love in Chains (2019), A Family at War (1970).
---

Period Dramas Added in October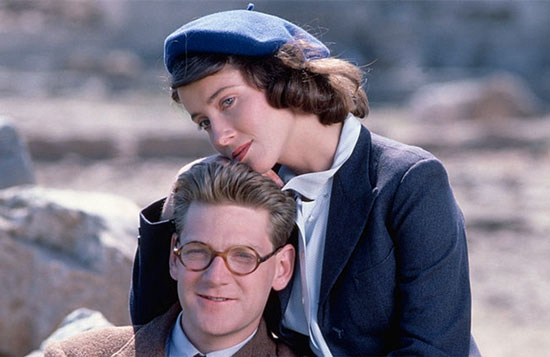 This section contains newly available historical, costume and period dramas (movies and TV series) that are included with your Prime Video membership.
---
---

Against A Crooked Sky (1975)
The daughter of a pioneer family is kidnapped by a mysterious Native American tribe and the eldest son risks his life to track down and rescue her. Along the way, the boy befriends and recruits a grizzly trapper to help him locate the unknown tribe and rescue his sister. In order to win back his sister's freedom, he must be willing to sacrifice himself life by passing the ultimate test of courage.
Starring Richard Boone, Stewart Petersen, Henry Wilcoxon.
Rated G
Available October 1
---

A Quiet Passion (2017)
Emily Dickinson maintains close ties with her family while becoming a prolific poet whose work becomes recognized after her death in 1886. Director Terence Davies portrays her family life, along with the manners, mores and spiritual convictions of her time that she struggled with and transcended in her poetry.
Starring Cynthia Nixon, Jennifer Ehle, Keith Carradine.
Rated PG-13
Available October 19
---

The Black Candle (1991)
In 1880s England, Lily Whitmore is the heir to a crumbling factory, and she's determined to restore the business to its former glory. Unfortunately, the industrious Lily must instead turn her attention to the conniving Lionel Filmore, a young member of the upper class who's facing poverty because of his father's foolish spending. Hoping to marry into the Whitmore wealth, Lionel resolves to wed Lily's sister, even if he has to murder his way into the family. Based on the story by Catherine Cookson.
Starring Cathy Sandford, Nathaniel Parker, James Gaddas, Samantha Bond.
Rated 16+
Available October 16
---

Fortunes Of War (1987) BBC
The Baltics, 1939. British professor Guy Pringle arrives in Romania with his new bride, Harriet and becomes enmeshed in the politics of anti-fascism. Despite Harriet's serious misgivings, Guy's social circle soon includes members of the British Secret Service who want to involve him in dangerous missions, and a downtrodden prince who zeroes in on Guy's generous nature and winds up living with the Pringles. Thus the stage is set for this mesmerizing story of marriage tested by accidental betrayal, callous insensitivity, and a world in upheaval.
Based upon the autobiographical novels of best-selling author Olivia Manning, and set in places as far-flung as Bucharest, Athens and Cairo, "Fortunes of War" is majestic in both its scope and its vision. 7 episodes, shown on PBS Masterpiece. 
Starring Emma Thompson, Kenneth Branagh, Charles Kay.
Rated 16+
Available October 16
---

Frantz (2017)
A haunting tale of love and reconciliation begins in a small town in Germany in the aftermath of World War I when a young woman mourning the death of her fiancé encounters a mysterious Frenchman laying flowers on her beloved's grave.
Starring Paula Beer, Pierre Niney, Ernst Stötzner.
Rated PG-13
Available October 10
---

King Kong (2005)
In 1933, during the Great Depression, New York City vaudeville actress Ann Darrow is hired by financially troubled filmmaker Carl Denham to star in a film alongside actor Bruce Baxter. Ann learns her favorite playwright, Jack Driscoll, is the screenwriter. Filming takes place on a tramp steamer, the SS Venture, under the command of Captain Englehorn, and under Carl's pretense that it will be sailing to Singapore. In truth, Carl intends to sail to and film the mysterious Skull Island. In this remake of the classic film, the cinematic vision is filled with non-stop action, terrifying creatures and groundbreaking special effects.
Starring Naomi Watts, Jack Black, Adrien Brody.
Rated PG-13
Available October 1
---

Miracle Maker (2015)
It all starts with one little seed of love. If any town is in need of a miracle, it's Woodhaven, a tiny village hanging on the edge of the American frontier. It's nearly Christmas, but it's hardly a season of celebration. Work is scarce, money is tight, love is lagging, and spirits are down … but maybe the Miracle Maker can turn things around! The town anxiously waits for someone magnificent who can change their lives. But the ragged traveler who appears isn't what anyone expects – except for one small, silent boy and a precocious little girl. It seems this man can barely take care of himself, let alone fulfill the dreams of others. But miracles can come in all shapes and sizes – and sometimes from unexpected places. A delightful tale of hope, love, and miracles that your entire family will love.
Starring Jake Stormoen, Brian Krause, Melanie Stone.
Rated 7+
Available October 16
---

Rose & Peony, A War of Flowers (2017)
In the 1950s, two beautiful secretaries have declared war on each other to be in their boss' good books. To win, they're going to have to be the best, most devoted and most alluring secretary, but beware of pretty flowers sometimes they have thorns… A short comedic period drama. 
Starring Alyzée Costes, Aurélie Konaté, David Talbot.
Rated 13+
Available October 19 
---

Seven Alone (1974)
America's unclaimed and unexplored land drew thousands to the West, including the Sager family. Traveling with a wagon train, across the frontier from Missouri to Oregon, both parents succumbed to the untamed wilderness – the father from an Indian attack, and mother from pneumonia. The seven Sager children courageously continued the journey their parents began, through the wilderness.
Starring Dewey Martin, Aldo Ray, Stewart Petersen.
Rated G
Available October 1
---

The following period dramas are also newly available and included with your Prime membership this October. Click on the titles for more information, to watch trailers where available, and to start streaming full movies or episodes:
Available October 1: The Man in the Iron Mask (1998), Racing with the Moon (1984), The Rebel (1961), Werther Opera (2019), Zorro (1975). Available October 4: Brimstone (2016). Available October 9: Christmas at the Royal Hotel (2018). Available October 22: Bhayanakam (2018). Available October 25: Pilgrim's Progress (1979). Available October 31: Darwin: The Voyage That Shook The World (2009), Hamlet (1948). The period-set comedy series Blandings based on on P.G. Wodehouse's beloved stories is also available. Also see the WWI love story An Accidental Soldier (2013), based on the book Silent Parts by John Charalambous.

---

Period Dramas Added in November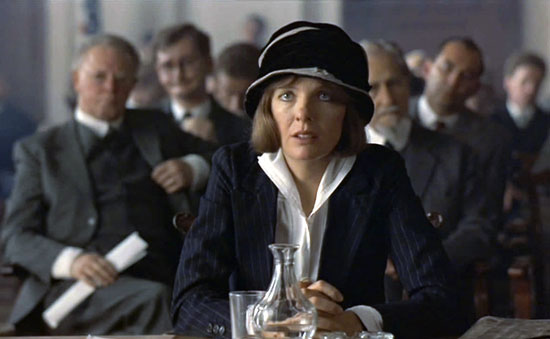 This section contains newly available historical, costume and period dramas (movies and TV series) that are included with your Prime Video membership.
You'll also want to watch Queen Victoria's Letters: A Monarch Unveiled, available November 16. Never before or since has a monarch so openly expressed themselves through the written word. For the first time we hear Queen Victoria in her own words, as she opens a window on everything from the political turbulence of the age to her most intimate feelings. With unprecedented access and insight from leading historians, this is an exhilarating journey to heart of the woman that defined an epoch. Two episodes. 
---
---

The Black Velvet Gown (1991)
In the 1830's in northern England, Riah Millican, a widow with three children, takes a job as housekeeper to a reclusive former teacher, Percival Miller. Miller gives Riah the gift of a black velvet gown and educates her children. But when Riah discovers the reason behind the gifts, she vows to leave his house. But Miller has a hold on her… From the Catherine Cookson novel.
Starring Jean Anderson, Aran Bell, Christopher Benjamin, Caspar Berry, Donald Bisset.
Rated 16+
Available November 21
---

Captain America: The First Avenger (2011)
It is 1941 and the world is in the throes of war. Steve Rogers wants to do his part and join America's armed forces, but the military rejects him because of his small stature. Finally, Steve gets his chance when he is accepted into an experimental program that turns him into a supersoldier called Captain America. Joining forces with Bucky Barnes and Peggy Carter, Captain America leads the fight against the Nazi-backed HYDRA organization.
Starring Chris Evans, Sebastian Stan, Hayley Atwell.
Rated PG-13
Available November 12
---

The Diary Of Anne Frank (2009) BBC
The poignant true story of a Jewish girl in WWII is brought to life by an all-star cast in this BBC production. Ellie Kendrick stars as Anne Frank, who hides from the Nazis for two years in an Amsterdam attic with her family, writing a diary that evokes the power of humanity, tolerance, and the will to live.
Starring Ellie Kendrick, Felicity Jones, Tamsin Greig, Iain Glen, Kate Ashfield, Geoffrey Breton, Ron Cook.
Rated 16+
Available November 21
---

Reds (1981)
This epic film focuses on the life of famed American communist John Reed. The film begins in 1915, when Reed makes the acquaintance of married Portland journalist Louise Bryant. So persuasive is Reed's point of view that Louise kicks over the traces and joins Reed and his fellow radicals.
Starring Warren Beatty, Diane Keaton, Edward Herrmann.
Rated PG
Available November 1
---

The Secret Path (1999)
A heartfelt drama about a young, neglected white girl in the rural South who, with the help of an unlikely couple, finds the solace and nurturing needed to transform her downtrodden life. Set in the pre-civil rights South.
Starring Della Reese, Crystal Bernard, Madeline Zima.
Rated 16+
Available November 20
---

Sweet Land (2005)
In this romantic period drama set in 1920, Inge, a German national, travels from Norway to rural Minnesota for her arranged marriage to Olaf, a Norwegian farmer; bureaucracy and prejudice cause major complications.
Starring Elizabeth Reaser, Tim Guinee, Lois Smith, Alan Cumming, Stephen Pelinski.
Rated PG
Available November 9
---

The following period dramas are also newly available and included with your Prime membership this November.

Click on the titles for more information, to watch trailers where available, and to start streaming full movies or episodes:
Available November 1: The Runner from Ravenshead (2010), Chinatown (1974), Detective De Luca (Season 1), The Counterfeit Traitor (1962). Available November 5: Cesare Mori (2011). Available November 9: Hidden Killers series (Hidden Killers of the Victorian Home, Hidden Killers of the Edwardian Home, Hidden Killers of the Tudor Home, Hidden Killers of the Post-War Home): Available November 12: Dreaming of Space (2005), Thor (2011). Available November 14: A Christmas Carol (1971) animated version. Available November 19: The Queen of Spain (2017). Available November 21: Across the Waters (2019), Dawn (2014). Available November 29: The Legend of Xiaozhuang (2015), Lincoln – The One Man Show Starring Gary Saderup.
---
---

Period Dramas New to Prime Video Channels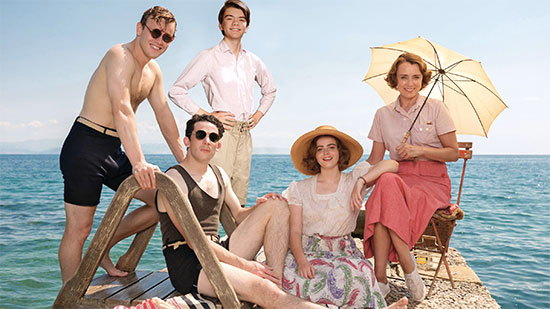 This section contains period dramas added in September, October and November (movies and TV series) that are included with add-on Prime Video Channels. If you don't already subscribe to the channel, follow the link below the film description that says "Available …" to sign up for a free trial.
And ICYMI: The family friendly frontier period drama "When Hope Calls" premiered August 30th, 2019, exclusively on Hallmark Movies Now, with new episodes premiering every Friday through October 25. Start watching with a free trial here. Also, the period-inspired "His Dark Materials" is available with HBO Channel on November 4.
---
---

Catherine the Great (2019)
Set against the politically tumultuous and sexually charged court of Russian empress Catherine the Great who wielded supreme power throughout Russia for nearly half of the 18th century. The HBO/Sky production follows Catherine towards the end of her reign during her passionate affair with Grigory Potemkin.
Amid scandal, intrigue and immense conflict, they develop a unique and devoted relationship, overcoming their adversaries and together serving as the architects of modern-day Russia through a series of liberalizing reforms.
A four-part limited drama series.
Starring Helen Mirren, Jason Clarke, Georgina Beedle, Thomas Doherty, Andrew Rothney. 
Rated TV-MA
Available October 21 with HBO Channel. 
---

Despite The Falling Snow (2016)
In 1950s Moscow, communist Katya secretly spies for the Americans in the Cold War arms race. When she lands her biggest assignment, stealing secrets from rising government star Alexander, the last thing she expects is to fall in love with him. Reconciling her passion for him with her beliefs about communism means making the greatest sacrifice of her life.
Starring Rebecca Ferguson, Charles Dance, Antje Traue.
Rated PG-13
Available October 30 with SHOWTIME Channel. 
---

The Durrells in Corfu (Season 4)
In Season 4 of the beloved British period drama adaptation of Gerald Durrell's "My Family and Other Animals" and its sequels, the future is looking bright for the eccentric Durrells, as viewers catch up with what has been happening in their lives on the beautiful island of Corfu in Greece.
Louisa is keeping busy by opening the doors of the family villa as a guest house. But with cousin Basil her only paying guest, business isn't exactly booming. Larry's struggling to get his risqué Black Book published and enjoying love with two ballet dancers, while Leslie is throwing himself back into his job (and shooting). Animal-mad Gerry now has ambitions to open his own zoo, and Margo's up for another new challenge as she decides to start her own beauty salon.
Starring Keeley Hawes, Josh O'Connor, Milo Parker.
Rated TV-PG
Available September 30 with PBS Masterpiece Channel.
---

Mr. Selfridge (Seasons 1- 4)
Created by Emmy® Award-winning writer Andrew Davies (Pride and Prejudice, Bridget Jones' Diary), "Mr. Selfridge" brings to life the story of American entrepreneur Harry Gordon Selfridge, the colorful and visionary founder of Selfridges, London's lavish department store. Pioneering, reckless, and with an abundance of charm, Harry Selfridge created a theater of retail for early 1900s Londoners, where the latest topics or trends were showcased and traditions were challenged. 
Starring Jeremy Piven, Amanda Abbington, Tom Goodman-Hill, Katherine Kelly, Frances O'Connor.
Rated TV-14
Available November 22 with PBS Masterpiece Channel.
---

Mystery in Paris (Season 1)
A combination of thriller and women's emancipation, this series is set in the heart of Paris, which was experiencing an industrial and social revolution at the time. Each episode in Mystery in Paris takes place at an iconic site in the City of Lights, during the late 19th century. Told from the women's point of view, a ghastly murder occurs in each of the locations: the Moulin Rouge, the Eiffel Tower, the Opera Garnier, the Place Vendôme, the Louvre Museum, The Sorbonne University, and The Elysee Palace, where the main character needs to solve the mystery and the murder.
In the first episode, "Mystery at the Moulin Rouge." Diane comes to Paris in 1892 in search of her missing sister, determined to become a quadrille dancer at the Moulin Rouge. Entering the world of the upper class, she uncovers a series of murders in which she might be the next victim.
Starring Émilie Dequenne, Grégory Fitoussi, Dominique Besnehard.
Available November 8 with PBS Masterpiece Channel.
---

Poldark (Season 5)
It's a new century and with it comes the promise of a hopeful future, but the past casts a long shadow over Cornwall. Following the death of Elizabeth, Ross Poldark resolves to put Westminster behind him and spend more time with the people he loves. However, when an old friend needs help, Ross is compelled to challenge the establishment and question his own loyalties to king and country. As the Enyses rally to join the cause, Demelza must contend with dangers close to home, while George courts corrupt powers whose influence spans the Empire. The fifth and final season of "Poldark" is action-packed giving viewers an exciting ending to the beloved series.
Starring Aidan Turner, Eleanor Tomlinson, Luke Norris, Gabriella Wilde, Jack Farthing.
Rated TV-14
Available September 30 with PBS Masterpiece Channel.
---

Seaside Hotel (Season 2)
It's the next summer at the Seaside Hotel and the residents are back for more shenanigans. After spending the winter helping out at the hotel, chambermaid Fie remains heartbroken from the previous summer. Amanda refuses to tell the truth that could exonerate Morten of Mr. Lindberg's murder, keeping Morten on the run and leaving Fie with a broken heart. Forced apart from a new fling by her father, Amanda must once again spend the summer in the hotel. Meanwhile, two new young gentlemen have moved in and their contemporary style and attitudes doesn't settle well with some of the regular guests. And one of them sets his sights on Amanda… 7 episodes.
Starring Ole Thestrup, Bodil Jorgensen, Rosalinde Mynster.
Rated TV-MA
Available November 1 with PBS Masterpiece Channel.
---

What the Durrells Did Next (2019)
Hosted by The Durrells in Corfu matriarch Keeley Hawes, What the Durrells Did Next is the definitive true story behind one of the best-loved families in TV drama. Lifting the lid on every family secret, heartbreak and triumph, the program reveals how Corfu shaped the personalities and ambitions of each family member. It's an outlandish story of African expeditions, global fame, heartbreak and the establishment of a zoo dedicated to saving endangered species.
The film describes how young Gerry Durrell grew up to be a world-famous zoologist whose ideas on conservation revolutionized the roles of zoos forever, how Larry Durrell nearly won the Nobel Prize for literature–but was deemed to have too much sex in his books–and how flirtatious Margo stayed forever young on cruise ships across the world. With exclusive testimony from HRH Princess Anne, family members, experts, and the actors who brought these beloved characters to life, the show is packed with revelations and personal insights.
Read more about it HERE.
Available November 11 with PBS Masterpiece Channel.
---

Wolf Hall (2015)
From humble beginnings and with an enigmatic past, Thomas Cromwell (Rylance) is the brilliant consigliere to King Henry VIII (Lewis) in this British costume drama. Told from Cromwell's perspective, "Wolf Hall" follows the complex machinations and back room dealings of this pragmatic and accomplished power broker who must serve king and country while dealing with deadly political intrigue, Henry VIII's tempestuous relationship with Anne Boleyn (Claire Foy, The Crown) and the religious upheavals of the Protestant reformation.
A historical drama for a modern audience, this unromanticized re-telling lifts the veil on the internal struggles England faced on the brink of Reformation. At the center of it all is Cromwell, navigating the moral complexities that accompany the exercise of power, trapped between his desire to do what is right and his instinct to survive. Adapted from Hilary Mantel's best-selling Booker Prize-winning novels: Wolf Hall and its sequel, Bring Up the Bodies. 6 episodes.
Starring Mark Rylance, Damian Lewis, Claire Foy.
Rated TV-14
Available November 10 with PBS Masterpiece Channel.
---
---

Period Dramas Newly Available to Rent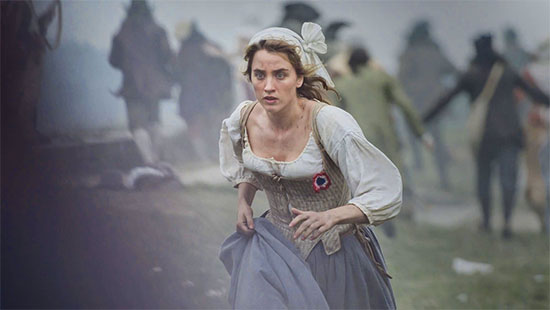 This section contains historical, costume and period dramas (movies and TV series) that are newly available to rent on Amazon this season. Also see The White Queen (2013), Bright Young Things (2004), Jericho of Scotland Yard (2005), The Secret Agent (2016), The Far Pavilions (1984), Shakespeare In Love (1998), The Old Maid (1939), and Mary Poppins 50th Anniversary Edition.
Additionally, the Hallmark Original movie Pride, Prejudice, and Mistletoe is now available. Also look for new episodes of The Irish R.M., Murdoch Mysteries, and Agatha Christie's Marple. Agatha and The Truth of Murder (2019) is available to rent November 27.
---
---

Downton Abbey Movie (2019)
The worldwide phenomenon, "Downton Abbey," returns in a spectacular motion picture, as the beloved Crawleys and their intrepid staff prepare for the most important moment of their lives. A royal visit from the King and Queen of England unleashes scandal, romance and intrigue that leave the future of Downton hanging in the balance. Written by series creator Julian Fellowes and starring the original cast, this grand cinematic experience will have you cheering for your favorite characters all over again.
Starring Hugh Bonneville, Jim Carter, Michelle Dockery, Elizabeth McGovern, Maggie Smith, Imelda Staunton, Penelope Wilton.
Rated PG
Available November 26
---

Gentleman Jack (2019)
The epic story of 19th Century landowner Anne Lister who returns to her home to transform its fate–and with plans to marry a woman.
It's 1832 in West Yorkshire, England — the cradle of the evolving Industrial Revolution — where landowner Anne Lister is determined to save her faded ancestral home, Shibden Hall, even if it means bucking society's expectations. In addition to reopening the coal mines, a part of Lister's plan to help her family is to marry well. But the charismatic, single-minded Lister — who dresses head-to-toe in black and charms her way into high society — has no intention of marrying a man. "Gentleman Jack" examines Lister's relationships with her family, servants, tenants and industrial rivals, and would-be wife. The real-life Anne Lister's story was recorded in her diaries, and the most intimate details of her life are revealed for the series.
Starring Suranne Jones, Sophie Rundle, Rosie Cavaliero.
Rated 18+
Available November 1
---

One Nation, One King (2018)
Working men and women fight for change during the early years of the French Revolution.
The period drama follows the intertwining fates of the historical figures, the men and the women of the 1789 French revolution, as they meet at the newly established Assemblée Nationale. Also known as "Un peuple et son roi."
Starring Gaspard Ulliel, Adèle Haenel, Olivier Gourmet, Louis Garrel, Izia Higelin, Laurent Lafitte.
In French with English subtitles.
Rated PG-13
Available September 3
---
---

New Period Drama DVD Releases in Fall 2019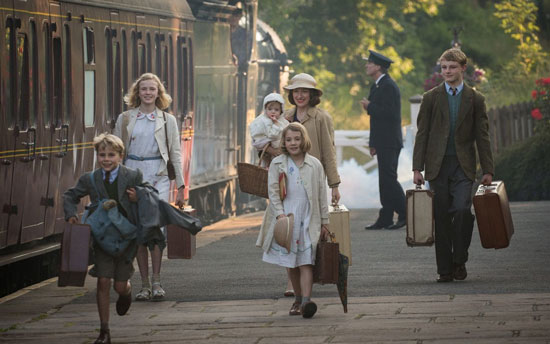 This section contains historical, costume, and period dramas that are being released this season to DVD and Blu-ray.
The Alienist (DVD & Blu-ray): A psychological thriller set in 1896 about the hunt for a serial killer responsible for the gruesome murders of boy prostitutes that have gripped New York City. Based on the novel by Caleb Carr. Available HERE September 10, 2019.
The Chaperone (2018) (DVD): Louise Brooks, the 1920s silver screen sensation who never met a rule she didn't break, epitomized the restless, reckless spirit of the Jazz Age. But, just a few years earlier, she was a 15 year-old student in Wichita, Kansas for whom fame and fortune were only dreams. When the opportunity arises for her to go to New York to study with a leading dance troupe, her mother (Victoria Hill) insists there be a chaperone. Norma Carlisle (Elizabeth McGovern), a local society matron who never broke a rule in her life, impulsively volunteers to accompany Louise (Haley Lu Richardson) to New York for the summer. Why does this utterly conventional woman do this? What happens to her when she lands in Manhattan with an unusually rebellious teenager as her ward? And, which of the two women is stronger, the uptight wife-and-mother or the irrepressible free spirit? It's a story full of surprises—about who these women really are, and who they eventually become. Available HERE November 26, 2019.
The Cloud Capped Star (The Criterion Collection): The story of a family that has been uprooted by the Partition of India and come to depend on its eldest daughter, the self-sacrificing Neeta (Supriya Choudhury). She watches helplessly as her own hopes and desires are pushed aside time and again by those of her siblings and parents, until all her chances for happiness evaporate, leaving her crushed and ailing. Available HERE September 10, 2019.
The Great Waldo Pepper (Blu-ray): Waldo Pepper (Robert Redford) is a former WWI biplane pilot who feels he missed out on his chance to earn glory during the war and dreams of being the first man to perform the risky "outside loop." Desperate for cash, he resorts to "barnstorming" with his unique style of aerial showmanship, but soon lands in Hollywood as a stunt pilot. When German ace fighter pilot Ernst Kessler (Bo Brundin) is cast to recreate his famous dogfight in a Hollywood blockbuster, Waldo sees an opportunity to redeem his war record in a dramatic and death-defying airborne fight… that proves to be a little too real. Available HERE September 24, 2019.
Holocaust (Blu-ray): An original TV dramatization of one of the most monstrous crimes in world history–the slaughter of 6 million Jews by the Nazis. Dramatically and definitively, the story covers an entire decade, the eventful years from 1935 to 1945. Holocaust focuses on the tragedy and triumph of a single family–the Weiss family. Their story is told in counter-poise to that of another fictional family, that of Erik Dorf, who portrays a Nazi aide to Germany's infamous Heydrich. Starring a brilliant international cast and filmed on location in Berlin and Vienna. Available HERE September 24, 2019.
The Juniper Tree (Blu-ray): Set in medieval Iceland, "The Juniper Tree" follows Margit (Björk in a riveting performance) and her older sister Katla (Bryndis Petra Bragadottir) as they flee for safety after their mother is burned to death for witchcraft. Finding shelter and protection with Johan (Valdimar Orn Fygenring), and his resentful young son, Jonas (Geirlaug Sunna Pormar), the sisters help form an impromptu family unit that's soon strained by Katla's burgeoning sorcery. Photographed entirely on location in the stunning landscapes of Iceland in spectacular black-and-white by Randy Sellars. Available HERE September 10, 2019.
Kundun (DVD & Blu-ray): The incredible true story of one of the world's most fascinating leaders—Tibet's 14th Dalai Lama—and his daring struggle to rule a nation at one of the most challenging times in its history. Powerfully told, deeply spiritual and visually elegant, the film chronicles the life of the young Dalai Lama as he matures in both age and learning. Available HERE October 29, 2019.
Little Women/Marie Antoinette – Double Feature (Blu-ray): Louisa May Alcott's classic coming-of-age story follows the childhood adventures of the four free-spirited March sisters. Feeling isolated in a royal court rife with scandal and intrigue, Marie Antoinette defied both royalty and commoner by living like a rock star, which served only to seal her fate. Available HERE October 29, 2019.
Miss Fisher's Murder Mysteries Holiday Pop-Up Collection (DVD): Phryne and company head to a chalet to celebrate "Christmas in July," but when they get there they find one of the residents dead, electrocuted while hanging festive lights. Two other deaths quickly follow, though not before Jack and Constable Collins arrive on the scene and Phryne begins to figure out which of the chalet's residents might be the next victim. Available HERE October 15, 2019.
Poldark Season 5 (DVD & Blu-ray): It's a new century and with it comes the promise of a hopeful future, but the past casts a long shadow over Cornwall. Following the death of Elizabeth, Ross Poldark (Aidan Turner) resolves to put Westminster behind him and spend more time with the people he loves. However, when an old friend needs help, Ross is compelled to challenge the establishment and question his own loyalties to king and country. As the Enyses (Luke Norris and Gabriella Wilde) rally to join the cause, Demelza (Eleanor Tomlinson) must contend with dangers close to home, while George (Jack Farthing) courts corrupt powers whose influence spans the Empire. The fifth and final season of "Poldark" is action-packed giving viewers an exciting ending to the beloved series. Available HERE November 12, 2019.
Poldark: The Complete Collection (DVD & Blu-ray): The critically-acclaimed series "Poldark," starring Aidan Turner (The Hobbit) as the smoldering Ross Poldark and Eleanor Tomlinson (Death Comes to Pemberley) as the fiery Demelza, follows the thrilling story of soldier Ross Poldark after his return to Cornwall from fighting in the American Revolution. Once he is back in Cornwall he realizes that his life at home has been completely turned upside down – his father is dead, his lands are gone, and the love of his life has agreed to marry someone else. Ross comes to find that his fighting days are far from over.Will he be able to return his crumbling estate to its former glory? Will an unexpected romance change his life forever? Follow Ross Poldark's journey and watch the whole saga unfold in the 44 episodes that comprise the complete series. Available HERE November 12, 2019. 
Quartet (DVD & Blu-ray): Isabelle Adjani won the 1981 Cannes Film Festival Best Actress Award for her performance as the vulnerable but complicated West-Indian Marya, who, after her shady husband Stefan (Anthony Higgins) is imprisoned, finds shelter in the home of a manipulative and lecherous English art patron (Alan Bates) and his painter wife (Maggie Smith). The twisted dynamic that develops between this trio plays out against a stunning recreation of the Golden Age of 1920s Paris and its café culture and extravagant nightlife. In adapting Jean Rhys's 1928 autobiographical novel, Merchant Ivory achieved an artistic breakthrough that remains one of the team's finest works. The newly restored release includes The Making of Quartet: A Conversation with James Ivory and A New Conversation with James Ivory and Pierre Lhomme. Available HERE September 24, 2019.
The Queen of Spades – Special Edition (DVD & Blu-ray): A gambling craze is sweeping 19th-century St. Petersburg, yet a dashing Russian army captain is too impoverished to participate. But when he learns that an aging countess may hold the ultimate key to gambling riches, the desperate young officer will stop at nothing to steal the sinister secret for himself. When fortunes are won and lost with the turn of a card, will one man wager his very soul on a final twist of fate? Available HERE October 15, 2019.
Red Joan (DVD & Blu-ray): Judi Dench is a suburban widow concealing a double-life as a Soviet spy in this dramatic true-life tale of passion, courage, and betrayal. Sophie Cookson costars. Available HERE October 8, 2019.
Sleepy Hollow (20th Anniversary Edition): Master storyteller Tim Burton (Batman) weaves an eerie, enchanting version of this classic tale of horror. Johnny Depp is Ichabod Crane, an eccentric investigator determined to stop the murderous Headless Horseman. Christina Ricci is Katrina Van Tassel, the beautiful and mysterious girl with secret ties to the supernatural terror. Available HERE September 24, 2019.
Swallows and Amazons (DVD): Four children (The Swallows) go on a sailing adventure to an island where they encounter a rival group of kids (The Amazons). Rivalry quickly turns to camaraderie when pirates threaten all they hold dear. Available HERE September 17, 2019.
The Third Wife (DVD): In 19th century rural Vietnam, 14-year-old May becomes the third wife of wealthy landowner Hung. Soon she learns that she can only gain status by asserting herself as a woman who can give birth to a male child. May's hope to change her status turns into a real and tantalizing possibility when she gets pregnant. Faced with forbidden love and its devastating consequences, May finally comes to an understanding of the brutal truth: the options available to her are few and far between. Available HERE September 10, 2019.
When Calls the Heart: A Call from the Past (DVD): Elizabeth gets to know Lucas better when he surprises her with a grand gesture. However, his past comes back to haunt him, and Elizabeth must choose between him and Mountie Nathan at the Founders' Day Festival dance. Available HERE October 1, 2019.
When Calls the Heart: Disputing Hearts (DVD): Despite their initial differences, Elizabeth and the town's new Mountie, Nathan, must work together to help his niece adjust to her new school and make friends. Meanwhile, tension and excitement are rising in the town when they strike oil. However, Gowen may have already been planning for such a day! Available HERE September 3, 2019.
When Calls the Heart: Year Six (DVD): Life has been challenging in Hope Valley after the loss of beloved Mountie Jack, and no one has felt the loss greater than his young widow, Elizabeth. However, the community of Hope Valley is determined that love and friendship will overcome any obstacle. With the support of her friends, Elizabeth cares for her new baby, continues to teach, and meets two newcomers to Hope Valley. Available HERE October 1, 2019.
The Wind (DVD & Blu-ray): An unseen evil haunts the homestead in this chilling, folkloric tale of madness, paranoia, and otherworldly terror. Lizzy is a tough, resourceful frontierswoman settling a remote stretch of land on the 19th-century American frontier. Isolated from civilization in a desolate wilderness where the wind never stops howling, she begins to sense a sinister presence that seems to be borne of the land itself, an overwhelming dread that her husband (Ashley Zukerman) dismisses as superstition. Available HERE September 3, 2019.

---
---

Other Shows You May Also Like 
This section contains a curated list of movies and TV series new and are included on Prime, that are NOT period dramas. We think fans of historical and costume dramas will enjoy them just the same. Follow the links to watch the trailers. You may also like:
Available September 10: Aladdin (2019). Available September 30: Ghost World (2001), Legally Blonde (2001), Play It Again, Sam (1972), Saturday Night Fever (1977), Witness (1985), You've Got Mail (1998), and the contemporary-set Much Ado About Nothing (2012). Also see: Legend of Fuyao (Season 1), and Whatever Love Means (2005).
Available October 28: Unforgotten: Season 3 (PBS).
Available November 14: The Souvenir (2019). Available November 22: Brittany Runs a Marathon (2019).
---
---
If you enjoyed this post, be sure to see The Period Films List, with the best British, historical and costume dramas sorted by era.