Last Updated on February 19, 2019
The long-running series "When Calls the Heart" returns with its annual holiday movie. "When Calls the Heart: The Greatest Christmas Blessing," a two-hour Christmas event, premieres Tuesday, December 25, 8 PM ET on Hallmark Channel as part of "Countdown to Christmas."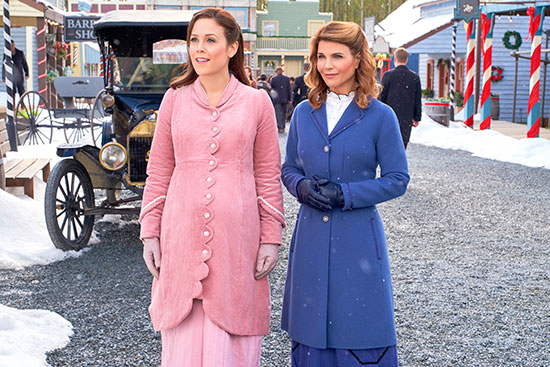 ---
To help keep this site running: Willow and Thatch may receive a commission when you click on any of the links on our site and make a purchase after doing so.
---
Erin Krakow, Lori Loughlin, Jack Wagner, Pascale Hutton, Kavan Smith and Paul Greene star in the turn of the century set television special. Details about the movie, a sneak peek trailer and a preview clip are below: only read on if you are caught up with the latest episodes. (If you are new to the show, read The True Confessions of a Heartie instead to help you decide if you should start watching.)
"The Greatest Christmas Blessing" is AVAILABLE TO STREAM.
"The Greatest Blessing" is also AVAILABLE ON DVD.
We also have news of "When Hope Calls," a spin-off of "When Calls the Heart" and a teaser for Season 6.
The new season begins February 24th, 2019.  
---
---
Over the past five seasons, the family-friendly show "When Calls the Heart" has followed Elizabeth Thatcher, a young school teacher from a wealthy Eastern family who migrated from the big city to teach school in a small coal mining town in the west. 
Now, in "The Greatest Christmas Blessing," the newly widowed Elizabeth prepares for the birth of her baby while her close friend Abigail organizes Hope Valley's Christmas gathering. Everyone in town plans to contribute food to the annual celebration, including Bill Avery, who struggles to recreate his mother's figgy pudding.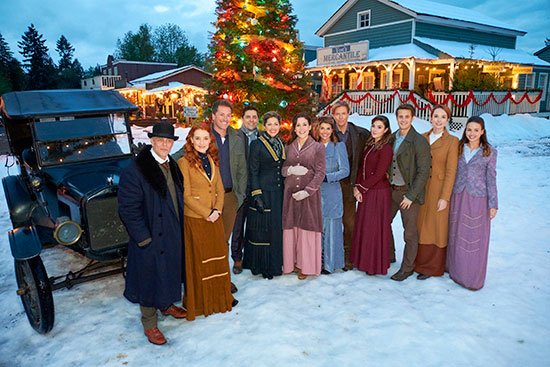 Two sisters arrive in Hope Valley with children they are transporting to their new orphanage. The sisters, once orphans themselves, are stranded in town for Christmas after their wagon breaks down. Filled with the holiday spirit, the town welcomes orphans and their caretakers. Abigail, Rosemary and Lee take the visitors into their homes, and Dr. Carson Shepherd pays special attention to an orphan that is apparently unable to speak.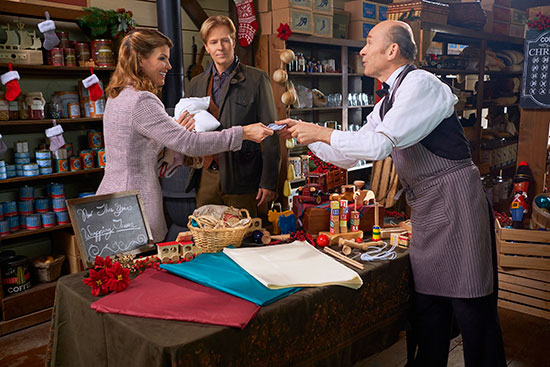 When Bill makes a troubling discovery about these newcomers, he is forced to make a difficult decision that will affect all their lives. As Bill decides what to do with Hope Valley's guests, Elizabeth, Abigail and Rosemary get stuck in a storm and face a Christmas Eve emergency. Hope Valley must rely on the courage of some of its strongest women, and the Christmas spirit, to guide them to a safe and happy holiday.

Morgan Kohan ("The Murdoch Mysteries") is joining the cast of "When Calls the Heart" for the Christmas special. Kohan plays Lillian, a caretaker of the group of orphans that get stranded in Hope Valley. The actress will star in a spin-off of "When Calls the Heart" titled "When Hope Calls," expected to premiere in 2019 on Hallmark Movies Now.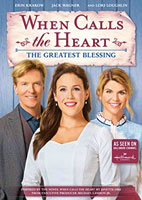 Crown Media Family Networks' first-ever streaming series is meant to feed fans' "increased appetite by developing a spin-off series that we know will evolve into another beloved classic" (Michelle Vicary, Executive Vice President, Programming and Network Publicity, Crown Media Family Networks). Hallmark execs made it clear that "When Hope Calls" doesn't mean the end of "When Calls the Heart."
The new season of "When Calls the Heart" begins Sunday, February 24th. 
Seasons 1 – 5 are AVAILABLE to STREAM.
Here's a sneak peek of the Christmas special. 
And the "When Calls the Heart" Season 6 teaser is here!
The series is inspired by Janette Oke's bestselling book series about the Canadian West. 
---
Willow and Thatch exists because of you: You can shop our Jane Austen Period Drama Adaptations merchandise, click on our links (like these that take you to Etsy and Amazon) and make purchases on those sites, and buy period-inspired products from the Lovely Things Shop. You can also continue to share our articles, or make a financial contribution. All these things allow us to write feature articles, update The Period Films List, mail out our newsletter, maintain the website and much more. Thank you!
If you enjoyed this post, you'll want to wander over to The Period Films List. You'll especially like the Best Period Dramas: Christmas List. Also see True Confessions of a Heartie and the post about the two new Jane Austen inspired Christmas specials.