Last Updated on August 6, 2022
Remaking "West Side Story" is a bold choice. Considered one of the best musicals of all time, the Robert Wise/Jerome Robbins production, based on the 1957 stage musical of the same name, became the highest-grossing film of 1961 and swept the Academy Awards, winning 10 out of its 11 nominations. And it stole viewers' hearts.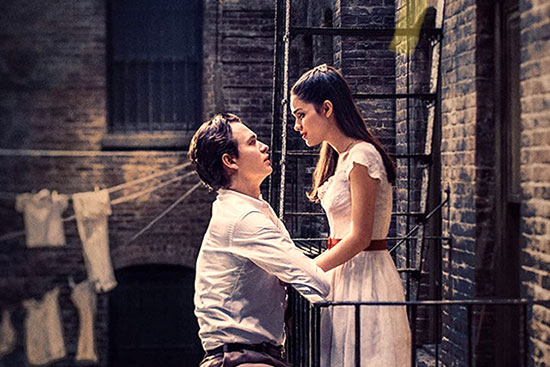 ---
To help keep this site running: Willow and Thatch may receive a commission when you click on any of the links on our site and make a purchase after doing so. 
---
With music by Leonard Bernstein and lyrics by Stephen Sondheim, the musical reimagined Shakespeare's "Romeo and Juliet" through the lens of warring New York City gangs, who fought with balletic grace thanks to Jerome Robbins' choreography.
Did we really need a new adaptation of the beloved musical? Yes, actually.
---
---
It turns out that a new adaptation of "West Side Story" is exactly what we need, when it's Steven Spielberg at the helm. "West Side Story" (2021) marks the veteran director's first full-length musical, and while he remains broadly faithful to the original material, his subtle changes add an entirely new dimension to the tragic love story.
The initial shots of a partially-demolished city block establish this version as one more firmly rooted in reality. In 1957, the Jets and the Sharks, two rival gangs, are fighting for dominance over their small patch of New York City, but soon they'll all be evicted to allow for "slum clearance" and the eventual construction of Lincoln Center.
That hardly matters to Riff (Mike Faist), leader of the Jets, or to Bernardo (David Alvarez), head of the Puerto Rican Sharks. After years of turf wars, they're prepared to settle things once and for all with an upcoming rumble. Riff tries to convince his best friend, Tony (Ansel Elgort), with whom he founded the Jets, to help out, but Tony has just returned from a year in prison and has his eye on bigger dreams.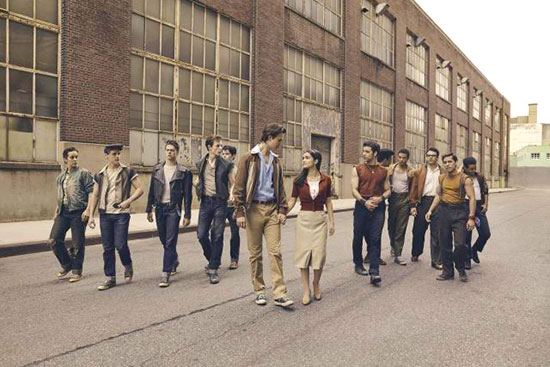 His conviction that "something great is coming" is borne out when he meets Maria (Rachel Zegler) at the school dance. The two young lovers are instantly smitten. But Maria is Bernardo's younger sister, and there's no room for cross-cultural love in these vicious gang wars. When Tony tries to stop Riff from going ahead with the rumble, he sets in motion a tragic series of events that feel inevitable to anyone familiar with the musical or Shakespeare's original play.
Yet there's nothing stuffy or boring about Spielberg's "West Side Story." His vibrant New York City pulsates with the clash of the old and the new, as Spanish store signs herald the growing immigrant population and the Jets angrily deface a Puerto Rican flag painted on a wall. Bernardo's girlfriend Anita (Ariana DeBose) sings about the delights of "America" not on a rooftop at night, but throughout the city streets, giving the song an expansive, joyful feeling. More crucially, some of the song's problematic lyrics are rewritten to depict Puerto Rico in a more positive light. Nearly all the Puerto Rican characters are portrayed by Latinx actors, and they often speak in a mixture of English and untranslated Spanish, lending a sense of respectful verisimilitude to the film.
Several critics have pointed out that Spielberg could have gone even further by casting a Puerto Rican actor as Maria, or by re-envisioning the entire story with a greater focus on Puerto Rican creators. Still, this iteration is a huge improvement on the approach of the 1961 film, in which actors (including Puerto Rican-born Rita Moreno) had to wear brownface to appear more "ethnic" onscreen.
Other changes are subtle but similarly impactful. Screenwriter Tony Kushner expands on the original book by Arthur Laurents to further develop the main characters; here, Bernardo is an amateur boxer, and Tony takes María on an actual date that deepens their relationship.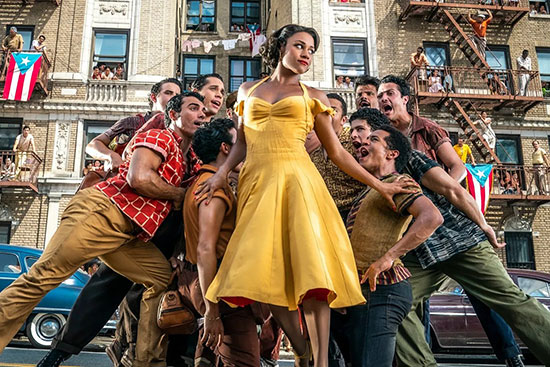 The powerful "Somewhere," typically sung by Tony and Maria, is performed here by Doc's store owner Valentina (Rita Moreno, who played Anita in the 1961 film), as she longs for a peaceful utopia. This choice broadens the song from the naïve yearnings of star-crossed lovers to the world-weary observations of a woman who knows all too well the costs of racial warfare.
The staging of "Cool" ratchets up the tension at a key moment in the film. In the 1961 movie, the remaining members of the Jets struggled to remain "cool" after the disastrous rumble; here, the song turns into a dangerous game of keep-away as Tony tries to prevent the rumble by confiscating Riff's gun.
The combination of the constantly-moving camera and Justin Peck's down-to-earth choreography creates a sense of realistic desperation that was missing from Jerome Robbins' more formal ballet numbers. Here, the stakes feel impossibly high, and they're reinforced by the magnetic performance of Mike Faist as Riff. This sense of realism makes the story's inevitable tragedy hurt even more in the final act.
Spielberg has created the "West Side Story" remake we didn't know we needed. With its more sensitive portrayals of Puerto Rican characters and realistic staging, it brings the classic musical into the twenty-first century.
---
"West Side Story" (2021) is AVAILABLE to STREAM
Rated PG-13
---
Abby Murphy writes young adult books about girls discovering their strengths. A member of SCBWI and The Historical Novel Society, she is represented by Laura Crockett of Triada US Literary Agency. You can visit her blog here, where she writes about reading, writing, history, and her incurable Anglophilia.
If you enjoyed this post, wander over to The Period Films List. For another romantic musical version of a classic tale, see our review of Cyrano (2021).