Last Updated on May 5, 2017
Here's the period drama line-up for what's new to streaming in April 2017 on NETFLIX Instant in the U.S. You'll also see which of these historical films and costume dramas are available to download from Netflix.
There's a very diverse array of movies and TV series newly added to Netflix this month, including some for the kids, an multi-award-winning historical period drama, and a promising Netflix Original series, Cable Girls.
Read on for details!
*If you need instructions on how to download from Netflix, scroll down to the end of the 75 Period Dramas to Download from Netflix post.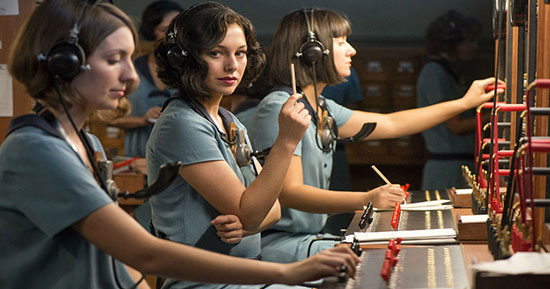 ---
---
Coming to Netflix in April
Across the Universe (2007)
From director Julie Taymor, is a revolutionary rock musical that re-imagines America in the turbulent late-1960s, a time when battle lines were being drawn at home and abroad. When young dockworker Jude leaves Liverpool to find his estranged father in America, he is swept up by the waves of change that are re-shaping the nation. Jude falls in love with Lucy, a rich but sheltered American girl who joins the growing anti-war movement in New York's Greenwich Village. As the body count in Vietnam rises, political tensions at home spiral out of control and the star-crossed lovers find themselves in a psychedelic world gone mad. With a cameo by Bono, Across the Universe is "the kind of movie you watch again, like listening to a favorite album." (Roger Ebert, CHICAGO SUN-TIMES)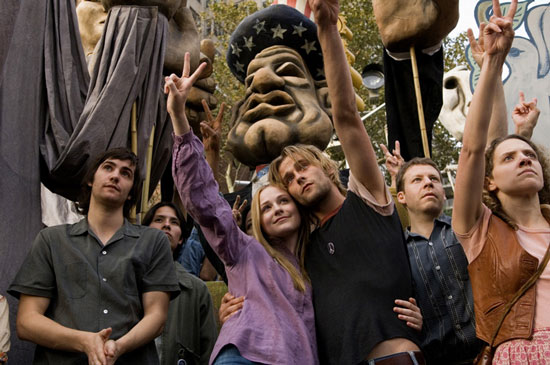 Starring Evan Rachel Wood, Jim Sturgess, Joe Anderson, Dana Fuchs, Martin Luther, T.V. Carpio, Spencer Liff, Lisa Hogg.
Rated PG-13
Available for DOWNLOAD
Available April 1, 2017
---
An American Tail (1986))
Something period for the kids: An American Tail is a beautifully rendered animated flim that tells an overly familiar story in terms children can easily understand. Fievel Mousekewitz and his family of Russian-Jewish mice escape from their homeland in the late 1800s, boarding a boat headed toward America to evade the Czarist rule of the Russian cats. Fievel, however, is separated from his family upon his arrival in New York City, and he discovers to his horror that there are cats in America too (his father said there weren't). Fievel meets his share of friendly and hostile mice, and he eventually befriends a cat as well. Former Disney animator Don Bluth co-produced and directed this often heartwarming yarn, the first animated feature presented by Steven Spielberg, and it has its charms despite a number of cliché situations. ~ Don Kaye, Rovi
Starring the voices of Erica Yohn, Nehemiah Persoff, Amy Green, Phillip Glasser, Christopher Plummer, John Finnegan, Will Ryan.
Rated G
Available for DOWNLOAD
Available April 1, 2017
Also available is An American Tail: Fievel Goes West.
---
Cable Girls / Las chicas del cable (2017)
The series is set to begin in Madrid during 1928. The national telephone company opens its headquarters in the city centre and hundreds of girls queue up to get a job as a "cable girl" in the only place that represents progress and modernity for women at the time. Four girls, coming from very different backgrounds, will start work as operators. From that day on, jealousy, envy and betrayal will get mixed up with the hunger for success, friendship and love.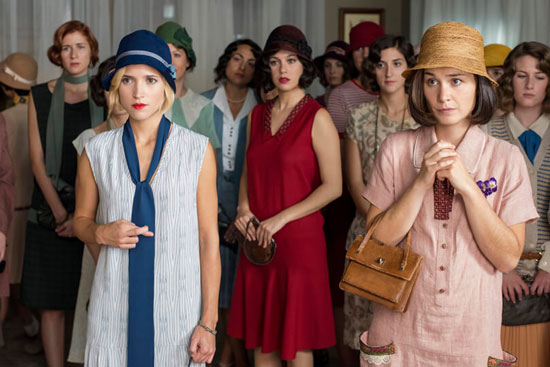 A Netflix Original, this is the first series Netflix has produced in Spain. A second season is already planned.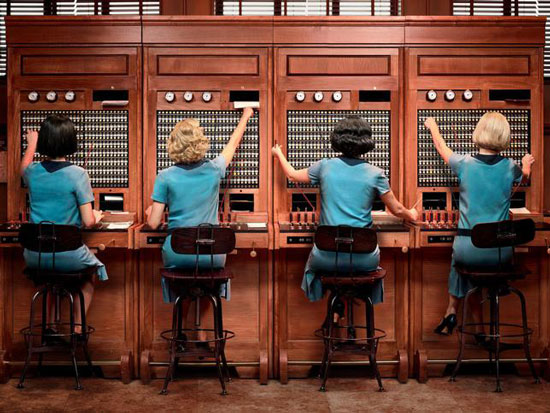 Starring Blance Suarez, Ana Fernandez, Maggie Civantos, Nadia de Santiago, Ana Polvorosa.
In Spanish with English subtitles.
Available for DOWNLOAD
Available April 27, 2017
---
The Chosen / El Elegido (2016)
A man named Jacques Mornard arrives in Mexico in 1940, claiming to be a Belgian who is fleeing the war in Europe to join his girlfriend, one of refugee Leon Trotsky's secretaries. But nobody knows that in reality this conventional and cheerful young man is in fact an agent of the GPU (Soviet secret service) and has been sent to assassinate Trotsky.
Based on historical event – the assassination of Leon Trotsky in 1940, the period drama thriller.
Starring Alfonso Herrera, Hannah Murray, Henry Goodman.
Not rated.
Available April 14, 2017
---
The Get Down (Part 2)
In 1978 New York City, the talented and soulful youth of the South Bronx chase dreams and breakneck beats to transform music history.
Starring Justice Smith, Shameik Moore, Herizen F. Guardiola.
Rated TV-MA
Available for DOWNLOAD
Available April 7, 2017
Part 1 is currently streaming on Netflix.
---
Phantom (2013)
On board a Soviet sub, the captain (Ed Harris) and a rogue KGB agent (David Duchovny) wage a life-and-death game of cat and mouse…with nuclear armageddon hanging in the balance.
Starring Ed Harris, David Duchovny, William Fichtner, Lance Henriksen, Johnathon Schaech, Jason Beghe, Dagmara Dominczyk, Derek Magyar.
Rated R
Available April 23, 2017
---
The Prestige (2006)
In 1878, two young stage magicians clash in a darkened salon during the course of a fraudulent seance. From this moment on, their lives become webs of deceit and exposure, secrets and revelations, as they feud to outwit and destroy one another. Their rivalry takes them both to the peak of their careers, but with terrible consequences.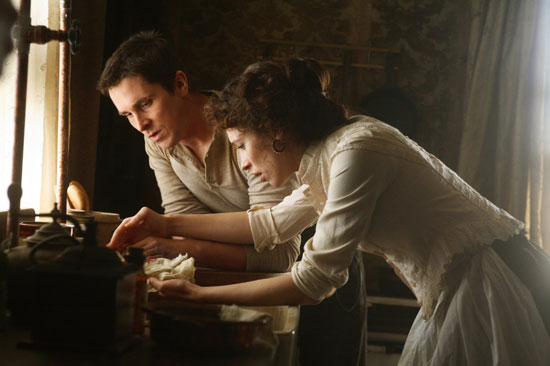 Starring Hugh Jackman, Christian Bale, Michael Caine, Scarlett Johansson, Rebecca Hall, Andy Serkis, Piper Perabo, David Bowie.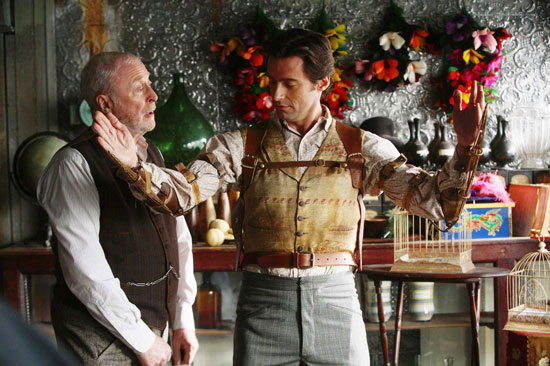 Rated PG-13
Available April 21, 2017
---
Schindler's List (1993)
Liam Neeson stars as Oskar Schindler, a greedy German factory owner made rich by exploiting cheap Jewish labor. But as World War II unfolds, he becomes an unlikely humanitarian, spending his entire fortune to help save 1,100 Jews from Auschwitz.
Steven Spielberg's Schindler's List is winner of 7 Oscars including Best Picture.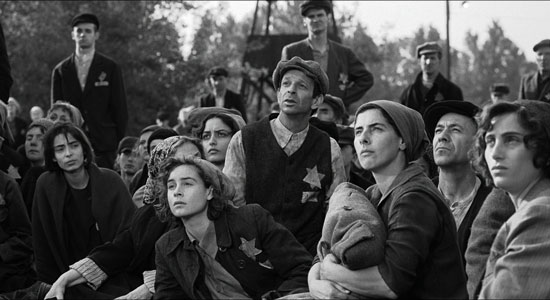 Starring Liam Neeson, Ben Kingsley, Ralph Fiennes, Caroline Goodall, Jonathan Sagalle, Embeth Davidtz, Malgoscha Gebel.
Rated R
Available for DOWNLOAD
Available April 1, 2017
---
---
YOU MAY ALSO LIKE
The Great British Baking Show: Masterclass: Season 1-3 (2016): The Great British Baking Show judges Mary and Paul take up the reins to make – step-by-step – the signature, technical and showstopper challenges that they set the bakers in the series. Available April 22.
DC's Legends of Tomorrow: Season 2 (2016): Focuses on time-traveling rogue Rip Hunter, who has to recruit a rag-tag team of heroes and villains to help prevent an apocalypse that could impact not only Earth, but all of time. Available April 12.
Disney's The BFG (2016): Though not strictly period, our heroine lives in an orphanage in London, and the Queen is likely QE2. "The book is set in generic England, in an unspecific past, with elements of contemporary and history tied up together with a neat fantasy bow. This way, instead of feeling tied to one particular decade, the story feels timeless, like it could have either happened yesterday or decades ago. Dahl knew what he was doing." – Schoop Available April 6.
Kubo and the Two Strings (2016): Kubo lives a quiet, normal life in a small shoreside village until a spirit from the past turns his life upside down by re-igniting an age-old vendetta. This causes all sorts of havoc as gods and monsters chase Kubo who, in order to survive, must locate a magical suit of armor once worn by his late father, a legendary Samurai warrior. Available April 8.

Mystery Science Theater 3000: The Return (2017): A reboot of the long-running 1988 TV series. In the not-too-distant future, a man and his robots are trapped aboard the Satellite of Love, where mad scientists force them to sit through the worst movies ever made. Available April 14.
Wynonna Earp: Season 1 (2016): Based on the IDW Comic, Wynonna Earp follows Wyatt Earp's great-granddaughter as she battles demons and other creatures. With her unique abilities, demon-killing gun, Peacemaker, and a posse of dysfunctional allies, she's the only thing that can bring the paranormal to justice. Available April 1, 2017
---
---
LEAVING NETFLIX
The latest information we have is that BBC's North & South television mini-series is still slated to be removed from Netflix March 31. The BBC period dramas The Buccaneers, Copper and Robin Hood are leaving Netflix April 1. The period films The Agony and the Ecstasy, The Boys from Brazil, The Princess Bride, the Superman series, and Chaplin are leaving April 1. Hero is leaving April 9.
If you enjoyed this post, be sure to see 75 Period Dramas to Download From Netflix and BritBox Streaming is Here! Also check out 30 Period Romances You Haven't Seen, and be sure to wander over to The Period Films List, with the best historical dramas sorted by era.