Last Updated on November 13, 2019
"The Crimson Field" (2014) BBC: In 1914 in a tented field British hospital on the coast of France, a team of doctors, nurses and women volunteers work together to heal the bodies and souls of men wounded in the trenches. The hospital is a frontier: between the battlefield and homefront, but also between the old rules, hierarchies, class distinctions and a new way of thinking.
Kitty (Oona Chaplin), Rosalie (Marianne Oldham) and Flora (Alice St Clair) arrive as the hospital's first volunteer nurses and struggle to be accepted by the established medical team.
The young women are flung head first into a world for which nothing and nobody could have prepared them, but it is also an opportunity to break free of the constraints and limitations of their lives back home.
Sarah Phelps, one of British television's most exciting and original writers (Dickensian, And Then There Were None, Oliver Twist), tells this story of World War One's front line medics — their hopes, fears, triumphs and tragedies.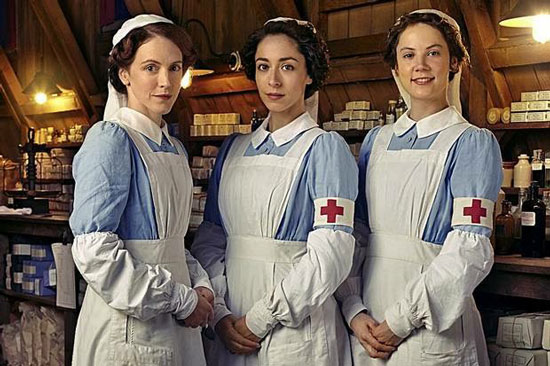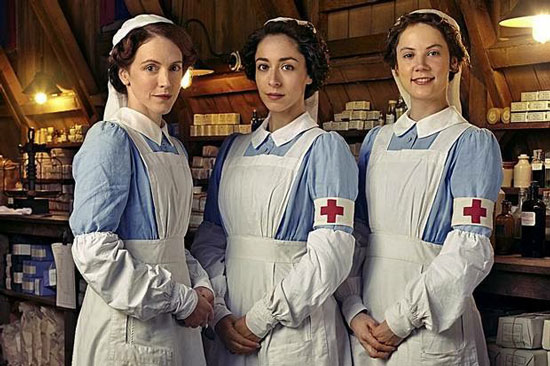 ---
To help keep this site running: Willow and Thatch may receive a commission when you click on any of the links on our site and make a purchase after doing so.
---
The 6-episode television mini-series stars Oona Chaplin, Suranne Jones, Hermione Norris, Marianne Oldham, Alice St. Clair, Richard Rankin, Alex Wyndham, Kerry Fox, Kevin Doyle, Jack Gordon, Jeremy Swift.
Rated TV-PG
Below, historical fiction writer and period drama fan J'nell Ciesielski shares with us why she loves this historical drama.
---
---
5 Reasons to Watch The Crimson Field
---
---
1. It's a Story About Women: When first watching "The Crimson Field," a viewer may think "oh, how nice of all those girls to tend to those poor solider boys." But these are more than just nice girls out to do their bit. A fresh batch of Voluntary Aid Detachment nursing volunteers arrive on the shores of battle-scarred France carrying their own burdens from a blackened past: one ripened for divorce, a titular old maid drowning in primness, and an underage dreamer who thinks she's attending a tea party. In the hospital, we see nurses dedicating their lives and hands to healing the broken, sitting into the last hours with the dying, and comforting the hopeless.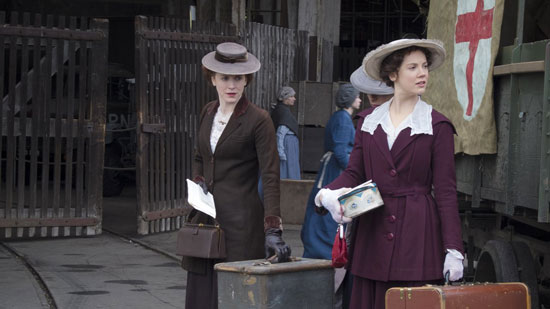 This is a story of incredibly brave women. Women from diverse walks of life, embedded with deep longings, passions, and a desire to prove themselves in a world that would prefer to keep them in a dainty box. But when the time came to stand and fight, these ladies answered the call to arms. The war is seen through their eyes and their struggles which is a fresh view not often taken in shows, but "The Crimson Field" proves that the most riveting actions can happen off the battlefield.
---
2. It Draws Attention to the Great War: On 28 July 1914 the world was plunged into war in one of the bloodiest conflicts of history. Over the course of four destructive years, millions died, technology in warfare advanced by leaps and bounds, women left their safe homes and went into the workforce, and an entire generation of men were wiped out across the bloody fields of Europe. On 11 November 1918 at the "eleventh hour of the eleventh day of the eleventh month" a ceasefire ended the struggle.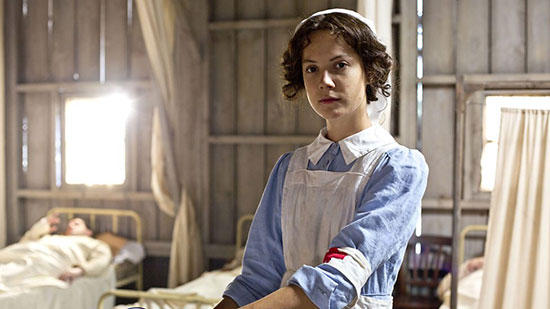 To commemorate the 100 year anniversary of the start of the war, the BBC broadcast "The Crimson Field" as part of its WWI centenary season. WWI is not oft talked about in the United States, most likely because we didn't enter the war until 1917, and it is wonderful to find new shows such as this one to shed light on the extraordinary courage of the men, women, soldiers, and nurses that fought to keep tyranny at bay. They shouldered rifles, mended broken bones, knitted mittens, drove ambulances, and performed all manner of tasks that bound sacrificing hearts together.
"The Crimson Field" gives a heart and soul to those lost to history. It becomes not a distant battlefield shrouded by the rheumy film of the past, but an intimate existence upon which real people struggle, despair, celebrate, and above all hope to find happiness within themselves and together.
---
3. There are a Few Familiar Faces: "The Crimson Field" offers a fresh set of characters with their own set of unique plot lines, but there are a few friendly faces any devout fan of "Downton Abbey" will recognize. Kevin Doyle, who played the always entertaining Mr. Moseley, serves as the field hospital's head commander Lieutenant-Colonel Brett. Lt. Col. Brett is a kind man who does his very best to provide care for those under his watch, particularly when orders of a ruthless nature trickle down the chain of command.
Jeremy Swift takes a turn from weasel-eyed butler Spratt to a Quartermaster who dabbles in the black market and causes a wee bit of a stramash for the nurses and a certain motorbike.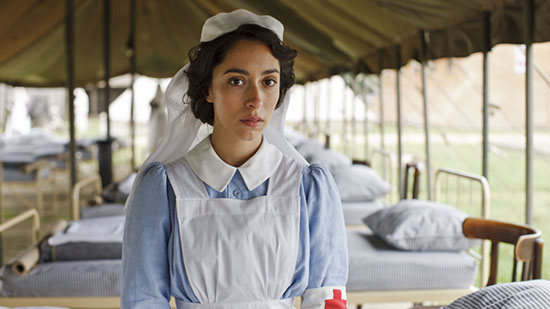 Of note is Oona Chaplin, granddaughter of the famed Charlie Chaplin, who is recognized as Rob Stark's unfortunate wife on "Game of Thrones" and the equally dark Taboo. Chaplin plays Kitty Trevelyan, a VAD on the run from a scandalous past.
Richard Rankin, who has shot to fame with his piercing blue eyes and soft Scottish burr playing Roger Wakefield in the sweeping drama of "Outlander," takes a turn as the handsome doctor who strives to bring the best and most innovative treatment to his patients. If only he can keep his mind off a certain nurse who is not all she seems to be.
You'll also recognize Marianne Oldham from "Life in Squares," Alex Wyndham from "Endeavour," Abigail Eames from "Mr. Selfridge," Daniel Betts from "The Crown" and "Mr. Selfridge," and Adam James from "Murder on the Orient Express" and "A Little Chaos.
---
4. It Sheds Light on Medical Conditions: With a sensitive yet realistic hand, "The Crimson Field" delves into the horrors that soldiers and medical personnel encountered daily. It is never gratuitous or gory, but neither is it afraid to show war for what it truly is: crippling not only in body, but in mind, emotion, and spirit as well. There are moments of true heartbreak when the broken men are carried into the hospital tents only to be relieved with such tender sweetness at the hospital bedside when a calming hand or soothing voice quiets the anguish ravaging their bodies.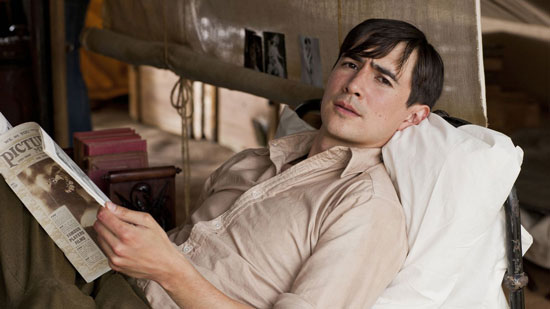 This show highlights the appalling lack of compassion for soldiers suffering PTSD—or shellshock as they called it then—and the lack of psychological support offered to those haunted by what they had endured on the battlefield. It was considered very un-British to not retain a stiff upper lip about such things, but the show manages to portray a flicker of hope in such atrocities.
---
5. It's a Love for the Ages: "The Crimson Field" contains one of the most swoon-worthy, heart wrenching, and passionate moments ever to be created on the screen. Sister Joan Livesey gave her heart to an enemy soldier long before he was declared the enemy.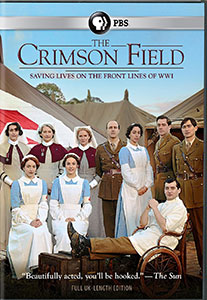 Spoiler: Desperate for news of him, she risks her life to see him once more only to be captured and accused of treason. Her love rides to her defense, and as they are being escorted away, Joan wrenches free of her captors for one last soul-clinging kiss with her beloved. It lasts only a moment before they are pulled apart, but it is enough to sear itself into the heart of any who believe in true love.
Sadly, "The Crimson Field" was not renewed for a second season and our characters' fates have been left to dangle over the yawning gap of the unknown. Our lives are made all the richer by its brief burst across the screen, illuminating the joys, sorrows, tests of loyalty, and hopes that stretch across time and touch our hearts.
Stream The Crimson Field here.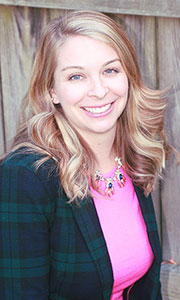 About the author: Believing she was born in the wrong era, J'nell Ciesielski spends her days writing heart-stopping heroes, brave heroines, and adventurous exploits in times gone by.
Winner of the Romance Through the Ages contest and Maggie Award, J'nell can often be found dreaming of a second home in Scotland, indulging in chocolate of any kind, or watching old black and white movies. Born a Florida girl, she now calls Virginia home, along with her very understanding husband, young daughter, and one lazy beagle.
Her first book, Among the Poppies, is set for release in June, 2018.
You can find J'nell Ciesielski at her website, on Facebook and on Twitter.
If you enjoyed this post, you'll want to wander over to The Period Films List: the best costume dramas, heritage films, documentaries, period dramas, romances, historical reality series and period inspired movies, sorted by era and theme.  Be sure to see the list of Period Dramas with Strong Female Leads. You'll also like the Best Period Dramas: Interwar Era List. 
SaveSave
SaveSave
SaveSave
SaveSave
SaveSave
SaveSave
SaveSave
SaveSave
SaveSave
SaveSave
SaveSave
SaveSave
SaveSave
SaveSave
SaveSave
SaveSave