Last Updated on October 10, 2021
The trailer for Season 2 of "All Creatures Great and Small" on PBS MASTERPIECE is here. And we finally know when the second season will air in the US. It won't be long now!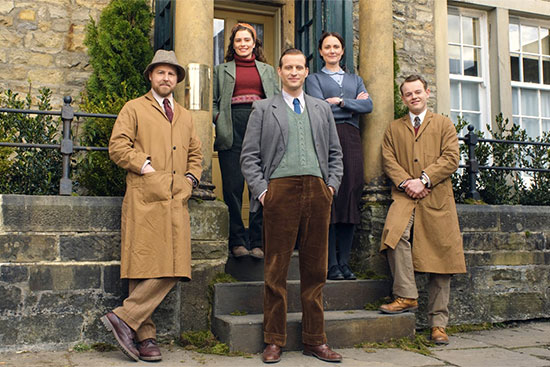 ---
To help keep this site running: Willow and Thatch may receive a commission when you click on any of the links on our site and make a purchase after doing so.
---
Read on for information on the new characters coming in Season 2 of "All Creatures Great and Small," the premiere date, to watch the trailer and see some images from the second season. We also share details about what to expect when we return to Skeldale House, the British Dales, and the company of farmers.
---
---
Coming to MASTERPIECE on PBS for the 2022 Winter schedule, Season 2 of "All Creatures Great and Small" will give viewers seven heart-warming new episodes with the iconic characters, animals, and townsfolk we've come to love, living together in 1930s Yorkshire, England.
"All Creatures Great and Small" Season 2 premieres in the US on Sunday, January 9, 2022 at 9/8c!
Patricia Hodge is the new Mrs. Pumphrey, the delightfully eccentric owner of the pampered Pekingese, Tricki Woo. Mrs. Pumphrey was played in Season 1 by the late Diana Rigg.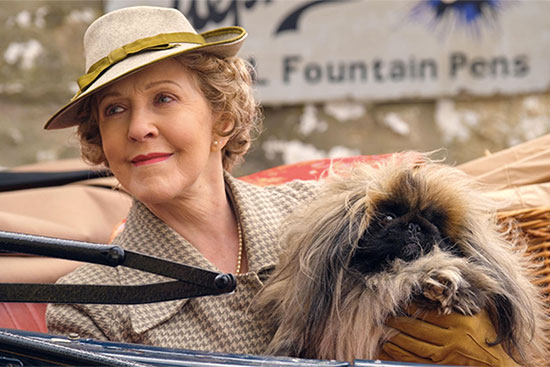 Patricia Hodge is no newcomer to MASTERPIECE on PBS. She most recently appeared last fall in "Roadkill" as newspaper proprietor Lady Roche; she played Bertie Pelham's mother in "Downton Abbey"; and in the Mystery! series "Rumpole of the Bailey," she played Phyllida Erskine-Brown.
Other recent TV work includes "A Very British Scandal" and the comedy series "Miranda." Hodge has a rich, long-running career on stage. You'll get a taste of how she'll approach the role of Mrs. Pumphrey in the Season 2 trailer below.
Nicholas Ralph reprises his role as young country vet James Herriot, who by the close of the first season, had become partner in the veterinary practice. Ralph teases that with that accomplishment sorted, his character will continue to grow from the man he was when he first arrived at Skeldale House. He says that Herriot has become "a lot more comfortable and confident in himself, professionally and personally, and I hope he just keeps building on that." And romantically, there's that first date with Helen to look forward to.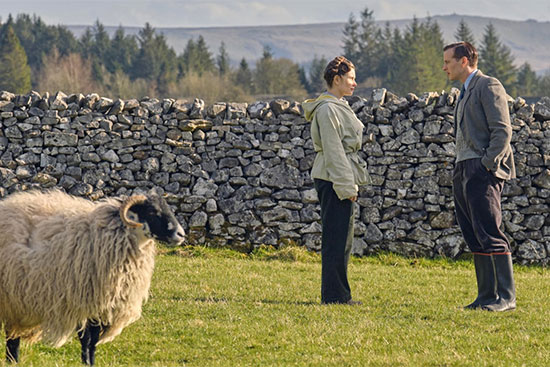 Samuel West (Mr. Selfridge, On Chesil Beach) will be back as James' unconventional mentor Siegfried Farnon, and Callum Woodhouse (The Durrells in Corfu) returns as Siegfried's errant (but improving!) brother Tristan Farnon.
What does West wish for Siegfried going forward? "I want to see Siegfried excited by things. I think that he's a man of great enthusiasms, and although his form in the series—and I don't mind this at all—is often to be disapproving about things, he's also somebody who wants to be a good vet, wants to dive back into life and love, with all the energy that having a young and successful partner in the business has given him. If he comes to a greater appreciation of his luck and his life, then I would really like that."
Anna Madeley (The Crown, The Secret Life of Mrs. Beeton) returns as the wise matriarch of Skeldale House Mrs Hall, but she's not all work and wisdom. Madeley is looking forward to her character's world opening up some more in the second season: "Having had such a hard time with her heartstrings over Edward, I hope life is going to offer Mrs. Hall some fun opportunities."
Viewers will again have the pleasure of seeing Rachel Shenton (Switched at Birth, White Gold) as independent local farmer's daughter Helen Alderson. Shenton is excited that Season 2 will allow everyone "to experience the Dales in the spring and summer." And of course "there's going to be lots of spring lambs, baby lambs, feeding lambs with a bottle, all that kind of thing!" Without wanting to share any spoilers, she adds, "I think it's fairly safe to say there's going to be romance."
Joining the cast of "All Creatures Great and Small" are Dorothy Atkinson (Pennyworth, Call the Midwife) as Diana Brompton, whose vivacious nature captures Siegfried Farnon's eye at the local Church Hall Dance, and James Fleet (Bridgerton, Belgravia) as Colonel Merrick, an impressive military man and local farmer.
---
---
Series two will also see the return of Matthew Lewis (the Harry Potter film series, Ripper Street) as Hugh Hulton, who arrives back in Darrowby after some reflective time abroad, following the abrupt ending to his and Helen Alderson's union.
Cleo Sylvestre returns in her role as Mrs. Chapman, who viewers last saw in the Christmas special, when the Chapman's dog Suzie gave birth to a large litter of pups. Kriss Dosanjh also returns to the series as George Pandhi, the Skeldale House Veterinary Practice's rival for the loyalties and business of the townsfolk and their precious animals.
Season two of "All Creatures Great and Small" will consist of six episodes, plus a Christmas Special, and is currently filming on location in Yorkshire.
About that Christmas Special, Callum Woodhouse assures us that like the elfin garb he wore last time, he'll once again be wearing something, well, special. "I've been promised that they're going to dress me in another ridiculous outfit. We'll see what that's going to be this year. I think that elf costume has got a bit of a following. But I don't know if I should be worried… "
Season 1 is AVAILABLE to STREAM
Ben Vanstone (The Last Kingdom) remains lead writer and Executive Producer, and Brian Percival (Downton Abbey) will return as lead director and Executive Producer.
All Creatures Great and Small is a timeless classic that continues to be much loved by generations. Never out of print, the books have sold 60 million copies internationally, becoming a global cultural phenomenon with devoted fans around the world.
With a sharp focus on community and its importance in our lives, Herriot's world and spirit is a very much needed antidote to the challenges of modernity and reminds us all that belonging to a community makes us part of something greater than ourselves.
---
If you enjoyed this post, wander over to The Period Films List. You'll also want to read the news about The Larkins, the new adaptation of The Darling Buds of May.