Last Updated on December 27, 2020
It remains undisputed that the most beloved version of "Romeo and Juliet" was made in 1968 – half a century ago – featuring two teenage unknowns whose onscreen chemistry took the world by storm.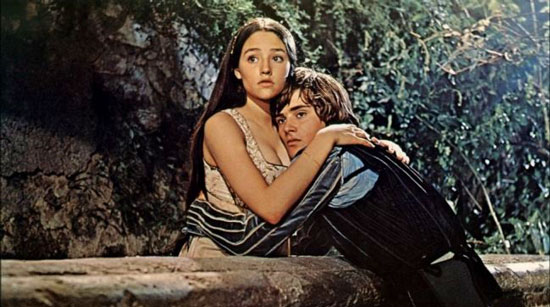 ---
To help keep this site running: Willow and Thatch may receive a commission when you click on any of the links on our site and make a purchase after doing so.
---
The potent combination of an 500-year old archetypal tragedy with two fall-down gorgeous actors – Olivia Hussey and Leonard Whiting – with palpable heat between them created an electric cinematic experience that resulted in teenagers flocking to cinemas in droves to see Shakespeare. Fifty years later, the film continues to wow audiences who profess adoration not just for the beautiful teenagers, but for a fully realized work of art.
For those who haven't seen it yet – and for those who have and fondly remember it – here are five reasons to watch the tragically romantic period drama tonight.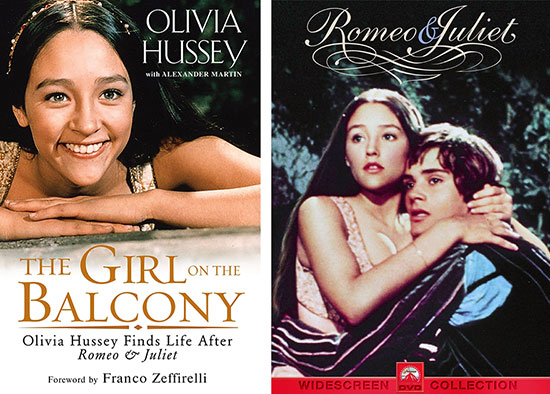 Romeo and Juliet (1968) is AVAILABLE to STREAM
Rated PG
Watch the TRAILER
---
---
The Setting 
Director Franco Zeffirelli scouted various locations around Renaissance Italy to bring the action of Shakespeare's Verona love story to life on medieval streets, alleys, and plazas. Sumptuous locations range from Rome's Palazzo Borghese (home to the famously wealthy and influential Italian family), to the ancient town of Tusciana.
In the town's ancient basilica of San Pietro, the film's most joyous and tragic scenes were shot. The sloping narrow streets of Gubbio, a hilly Bronze-age town in Umbria, were used in the dueling scenes between Romeo and Tybalt; many of its exteriors haven't changed since the 15th century, making it a perfect match for the film's exterior shots. And the balcony scene's location at the Palazzo Borghese is exquisite. With its perfectly situated tree for Romeo to dash up and kiss Juliet, and tiered balcony set above a small grove of trees, it could not have been imagined nor constructed more perfectly.
The Costumes
Sumptuous gowns. Corsets and codpieces. Sequins and tights. Juliet's striking red gown that immediately draws Romeo's eye during the masked ball sequence. The fantastical hats and immense robes. The film's wardrobe, created by Italian costume designer Donilo Donati, earned him an Academy Award for Costume Design.
Every scene features beautifully realized authentic period creations. Look for the scene between The Nurse and Benvolio, in which Zeffirelli and Donati realize Shakespeare's lines, "A sail! A sail!" with a diaphanous train billowing behind her. For fans and students of Elizabethan period costume, this film is worth a watch just for the clothes, the materials, the colors, and the loving attention. That Zeffirelli was born to a fashion designer and wool and silk dealer meant he, too, wanted period details exacting and precise.
The Players 
Zeffirelli picked both seasoned actors and young stand-outs, and together they create a marvelous ensemble. Milo O'Shea had already been working steadily on stage and with the BBC when he was cast as the unforgettable Friar Laurence, who comes up with the brilliantly insane idea for Juliet to take a sleeping potion. John McEnerny made his film debut in the role of Mercutio, but had already cut his theatrical teeth at The Old Vic, London's esteemed theatrical company.
Michael York – fans will recognize him as Ezekiel Crane from Avonlea – had performed for years at Oxford and with The National Theatre Company under the tutelage of Sir Laurence Olivier, and had already worked with Zeffirelli, when he was cast as the smarmy Tybalt. And Olivier himself goes uncredited in the film delivering the Prologue. There are other incredible stand-outs in the cast, particularly Pat Heywood (Wuthering Heights) as The Nurse, who brings a ribald humor to the opening acts of the film, her unwavering devotion to Juliet serving to offset the hatred between the feuding Montagues and Capulets.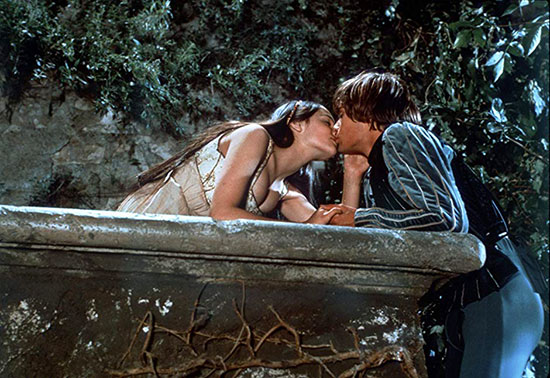 The Music 
Most soundtrack fans will immediately recognize the name Nino Rota. Federico Fellini's go-to guy for scores, Rota is perhaps best known for the soundtrack music to The Godfather, which won him an Academy Award. In Romeo and Juliet, Rota accessed period music which gives the film an additional layer of period authenticity. But the movie's anchor is the love song "What is a Youth?"
Sung during the seminal sequence where Romeo and Juliet discover one another, it topped the 1969 Billboard charts, bumping The Beatles' "Get Back" off the #1 slot. In our musically fragmented and Spotify'd world, it's astonishing to think that a sweet, earnest love ballad from a cinematic rendition of a Shakespeare play held its own on the radio during the lead-up to Woodstock, which rolled out in late summer 1969.
The Lovers
Olivia Hussey and Leonard Whiting, then two unknowns, 15 and 17 respectively, are the definition of beauty, the lovers. That they were not established stars only added to the film's ability to transport filmgoers, and their chemistry wasn't conjured by some casting wizard. Zeffirelli hunted for them and found them. Their passion, sorrow, anger, and devotion make Shakespeare's work both immediate and timeless, a magical combination. They each won a Golden Globe Best New Star of the Year, and their beauty captivated an entire generation.
Hussey, the luminescent beauty who played Juliet, devotes a chapter in her memoir, The Girl on the Balcony, "Was There Anything Between Romeo and Juliet Offscreen?" You'll want to read it to get the whole story, but you can clearly see the affection between them in the interviews they conducted after the wrap.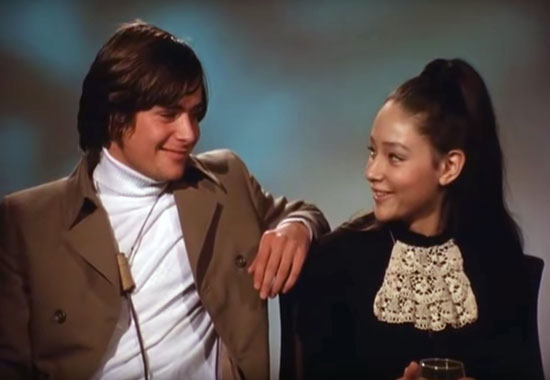 Such was the passion between them in the film that more than 50 years later, these two remain close friends. Hussey describes their time together as full of love and excitement, on-screen and off.
---
Romeo and Juliet (1968) is AVAILABLE to STREAM
Rated PG
Watch the TRAILER
---
Ann Pryor is a media professional living in New York City, handling publicity and marketing campaigns for books and experts. Formally obsessed with actor Mark Rylance, she is an aficionado of soundtracks, foreign films, Off-Off-Broadway, and illustrated books.
If you enjoyed this post, be sure to see The Period Films List,with the best British, historical and costume dramas sorted by era.