Last Updated on June 19, 2021
Are you looking for a new romantic period drama to watch? "A Suitable Boy" is an epic tale of life and love in 1950s India, based on the classic novel of the same name by Vikram Seth.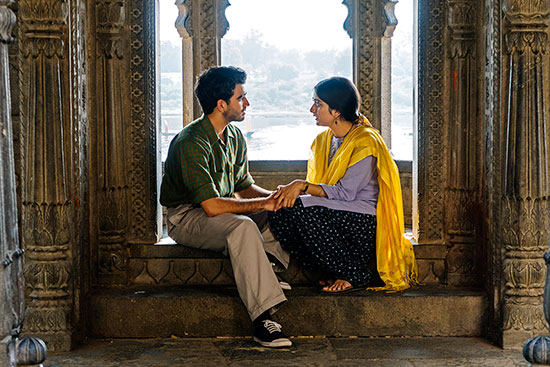 ---
To help keep this site running: Willow and Thatch may receive a commission when you click on any of the links on our site and make a purchase after doing so. 
---
Set against the socio-political happenings of a newly independent — and divided — India, "A Suitable Boy" follows Lata, a 19 year old studying English Literature at university. Thanks to old traditions and an overly concerned mother who is preoccupied with finding her daughter the right match, Lata seems to have her life already mapped out.
Torn between romance and responsibility and inspired by rebellious writers and daring new ideas, Lata is determined to decide her own future in a newly independent India, boldly breaking free of its past.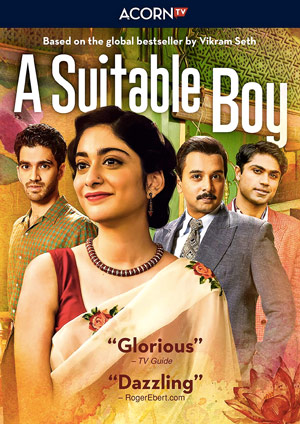 Read on to learn more about the six-part BBC series which premiered in the U.S. and Canada exclusively on Acorn TV in 2020. "A Suitable Boy" has just been released on DVD (available here) and on Digital (available here). Thanks to the folks at Acorn Online for partnering with us to bring you this article. 
---
---
Shot exclusively on stunning locations in India, "A Suitable Boy" was a project that Mira Nair (Director and Executive Producer, Monsoon Wedding, The Namesake) had long wanted to manifest.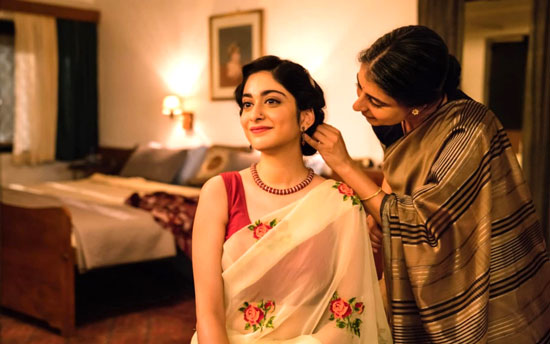 She had read Vikram Seth's book "repeatedly and felt as if it was my best friend." She said it gave her the feeling of "great companionship and understanding and a sense of evoking a time in India in which I longed to have lived."
When "A Suitable Boy" opens, we meet Lata, playful and exuberant. We then meet Lata's mother, gently scolding Lata for not yet being dressed for her sister's wedding.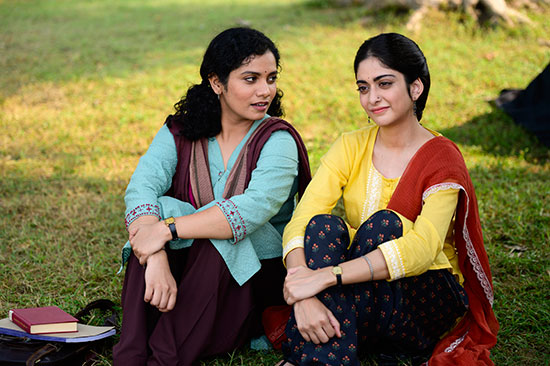 "You too will marry a boy I choose," the mother says to her daughter, but with someone like Lata — as colorful and vibrant as India itself — things may not be so straightforward. And like newly partitioned India, Lata is independent; she isn't even sure she wants to settle down.
Still, a mother just wants what is best for her daughter, and in 1950s India, that's a suitable boy for her to marry. He needs to be from a particular community, class, and belief system, and that includes being on the "right" side of the Hindu/Muslim divide.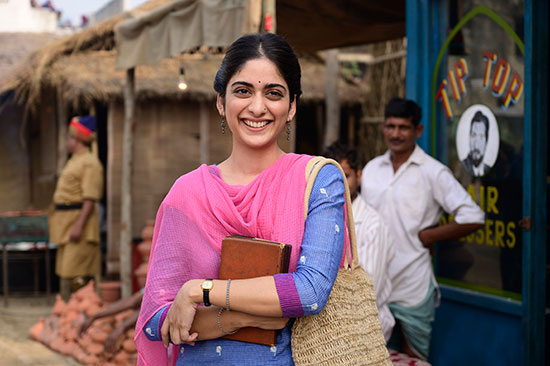 Lata is determined to do things her own way, and embodies the modern and independent India in which she is coming of age. Resisting her mother's attempts to find her a husband, Lata is torn between family duty and the possibilities of love and desire.
Andrew Davies (Pride and Prejudice, War and Peace, Les Misérables), who adapted the series, says "There are three possible suitors; which boy is she going to choose? People will identify with the idea of young people struggling for their independence, that struggle to stay close to your family but also still forge your own life."
After searching all over India for her leading lady, Mira Nair cast Tanya Maniktala in the role of Lata. Nair says that she saw around 500 extremely talented young women, but realized right away that she had found her Lata when she met Tanya.
"I just knew this was Lata. She has a sense of wonder in her eyes, a sense of being curious about the world and yet, a very self – possessed sweetness. That is very real and genuine and not acted."
With scenery and a soundtrack that transport, "A Suitable Boy" takes viewers on a gorgeous, and often humorous, journey. Produced by Lookout Point (War and Peace, Les Misérables, Gentleman Jack), the sets and costumes draw you into an entirely believable, and sumptuous 1950s India, providing some much-needed armchair travel at this time.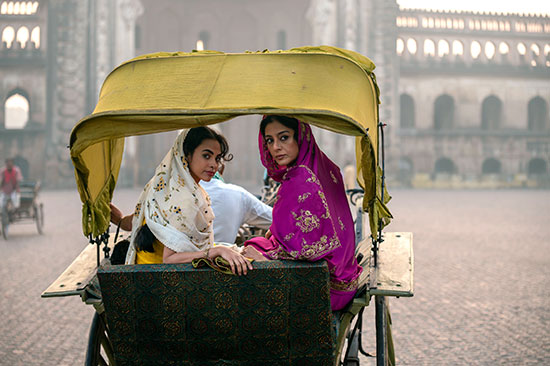 While Tanya Maniktala sees "A Suitable Boy" as a boy-meets-girl love story, she recognizes that it's also about "Lata finding love in herself and the potential to be able to love somebody else as well."
The stories of the characters of the ensemble cast flesh out the larger context of the series, but the heart is Lata's personal growth as she's courted by Amit (Mikhail Sen), son of Calcutta's sophisticated and eccentric Chatterji family, self-starter and self-assured Haresh (Namit Das), and Kabir (Danesh Razvi), a handsome student and the star cricket player of Brahmpur University.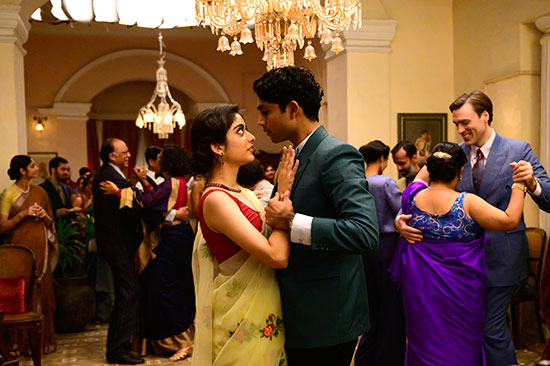 As each man becomes a love interest, it becomes clear that Lata and her mother (Mahira Kakkar) don't see marriage in the same way; Lata is guided by her heart while her mother conforms to societal expectations. Both women are strongly opinionated, and while they respect and love one another, the pressure put on them during Lata's courtships tests the strength of their familial bond.
It will take all of Lata's mother's irrepressible energy, charm and determination to find her younger daughter a worthy match. So who will Lata marry, if anyone?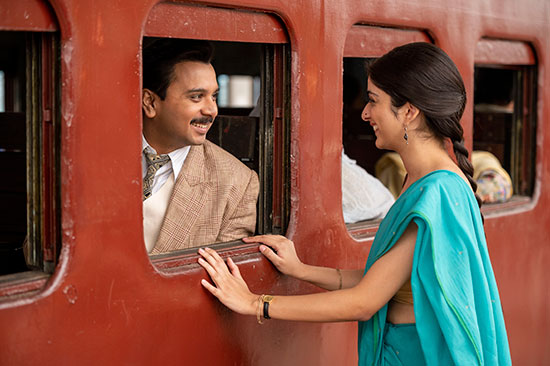 With relatable Lata at the center of the romance, and a story about family that feels timeless, "A Suitable Boy" is an easy series to fall into. You might even find that you fall in love. 
Watch the trailer below, and order your copy on DVD here. Digital copies are also available, here. Rated TV-14
"A Suitable Boy" is available to stream on Acorn TV. 
If you enjoyed this post, you'll want to wander over to the Best Period Films List for more suggestions of what costume and historical dramas to watch. You may also like 5 Reasons to Watch the Miss Fisher Movie.