Last Updated on October 9, 2020
How far would a leader go to develop a new country during a global economic depression? The gripping historical drama "Mr. Jones" (2019) asks that question through the lens of Stalin's five-year industrialization and agricultural plan for the Soviet Union.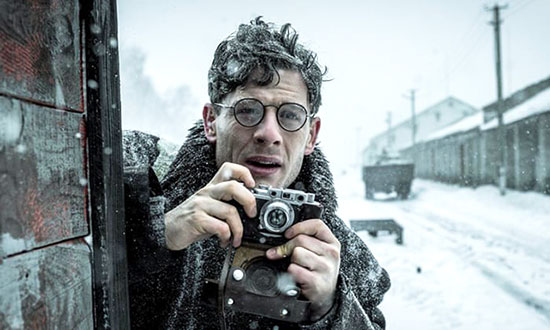 ---
To help keep this site running: Willow and Thatch may receive a commission when you click on any of the links on our site and make a purchase after doing so. 
---
The everywhere-these-days James Norton (Grantchester, War & Peace) leads an impressive cast in "Mr. Jones" as intrepid Welsh journalist Gareth Jones. While the Soviets — and many Western reporters — downplay the events unfolding in the Soviet Union in 1933, Jones becomes obsessed with discovering the truth. His reporting uncovers the Holodomor – the man-made famine in Ukraine which kills millions.
This exquisitely shot, if heartbreaking, view of life in 1930s Soviet Union and Ukraine based on the true story hails from director Agneiszka Holland (Europa, Europa, Angry Harvest).
Holland is known for her unforgettably powerful historical dramas, and "Mr. Jones" ranks among them.
---
---
While working for the British Foreign Office in the years leading up to the Second World War, Gareth Jones managed to interview Hitler on a flight to Frankfurt. Now a freelance journalist looking for his next big story, he wants to interview Stalin but must find his own way to the Soviet Union.
Jones' travel papers restrict him to Moscow, where we see a bipolar society. Like other reporters, Jones is assigned to a hotel used for foreigners only, filled with foreign correspondents living decadent lives in a society dominated by the secret police and austerity.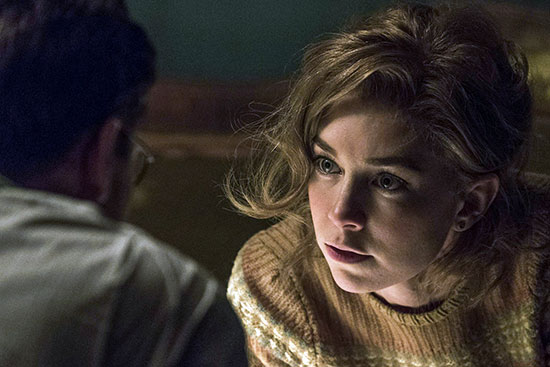 There he meets British correspondents Duranty (An Education's Peter Scarsgaard) and Ada Brooks (The Crown's Vanessa Kirby) who is working for Duranty. Brooks tells Jones that the true story about the regime is being violently repressed.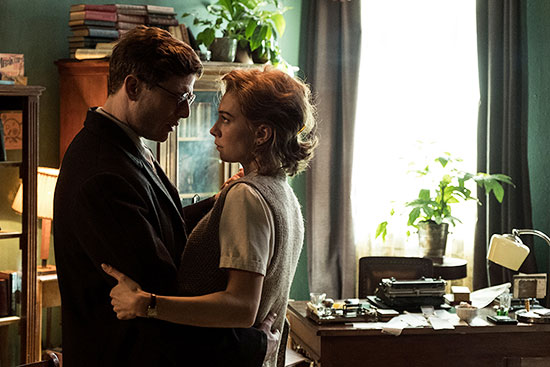 To find out for himself, Jones secures a clandestine trip to Ukraine. Under the supervision of a guide, the risk taker slips off the train to see the real Ukraine and learn if the whispers of government-induced famine can be substantiated.
The irony is that his reports, once they reach the west, are largely ignored or discredited. Such is the fervor for believing in the Soviet experiment particularly in the face of the rise of Nazi Germany.
Duranty controversially goes on to win a Pulitzer Prize for his reporting from Moscow, aggressively discounting Jones' reporting and almost parroting Moscow's own talking points.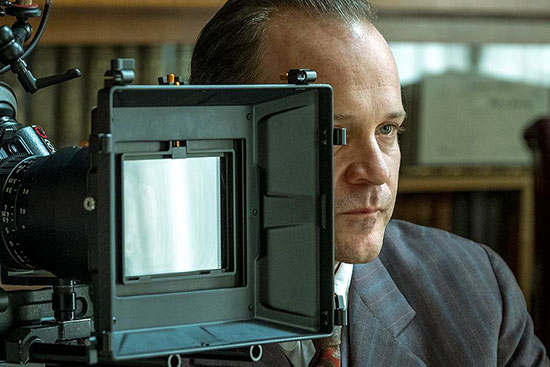 "Mr. Jones" is a beautifully executed film, portraying the tensions of the time in the world in general, and for foreign correspondents in Moscow in particular. The thrilling historical drama is fueled by the push-pull of access versus investigative journalism, and how far we go to believe what we want to believe.
It also gives Gareth Jones long overdue credit for being a lone voice looking to reveal the truth.
Mr. Jones is AVAILABLE to STREAM
Rated 16+ 
---
In her day job Ann O'Leary is a marketing communications professional for the technology industry but loves to relax with a great period drama across a wide range of topics. A modern history major, her favorites include interesting foreign films and series like "Generation War" and "Babylon Berlin," or closer to home, "Boardwalk Empire," "Harriet" and most things with Bill Nighy. 
If you enjoyed this post, wander over to The Period Films List. You'll especially like the Best Period Dramas: Interwar Era list. Also see our review of BBC's Restless.