Last Updated on April 22, 2017
Here's the period film line-up for what's streaming in November 2016 on NETFLIX Instant in the U.S. Enjoy!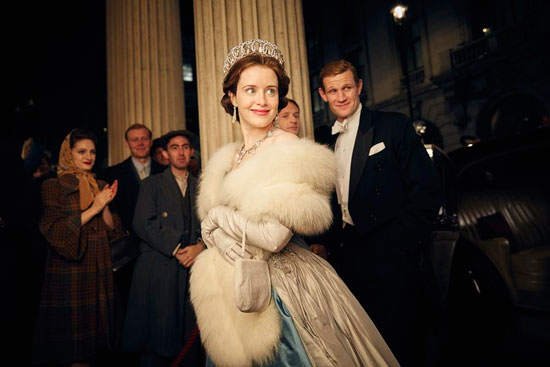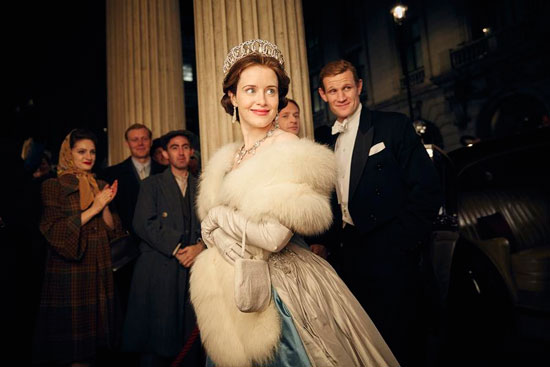 ---

The African Queen (1951)
In Africa during WW1, a gin-swilling riverboat owner/captain is persuaded by a strait-laced missionary to use his boat to attack an enemy warship.
After years of wooing director John Huston via good reviews, film critic James Agee was given a chance to write the screenplay for a Huston picture. Adapted from a novel by C.S. Forester, The African Queen stars Humphrey Bogart in his Oscar-winning portrayal of Charlie Allnut, the slovenly, gin-swilling captain of a tramp steamer called the African Queen , which ships supplies to small East African villages during World War I. Katharine Hepburn plays Rose Sayer, the maiden-lady sister of a prim British missionary, Rev. Samuel Sayer (Robert Morley). When Germans invade and Samuel dies, Allnut offers to take Rose back to civilization. She can't tolerate his drinking or bad manners; he isn't crazy about her imperious, judgmental attitude. However it does not take long before their passionate dislike turns to love. Together the disparate duo work to ensure their survival on the treacherous waters and devise an ingenious way to destroy a German gunboat. The African Queen may well be the perfect adventure film, its roller-coaster storyline complemented by the chemistry between its stars.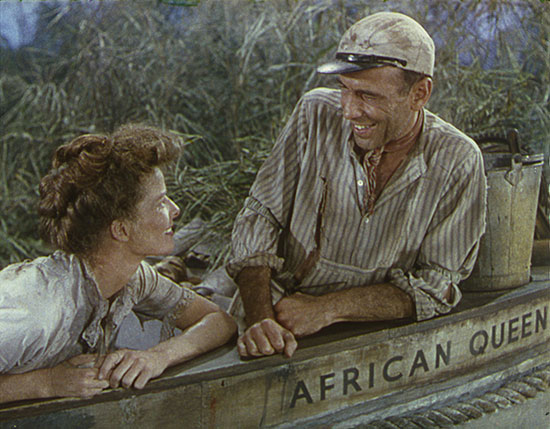 Starring Humphrey Bogart, Katharine Hepburn, Robert Morley, Peter Bull, Theodore Bikel, Walter Gotell, Peter Swanwick, Richard Marner, Errol John, Gerald Onn, John von Kotze.
Rated PG.
Available on NETFLIX 11/01/16
Also AVAILABLE ON AMAZON VIDEO.
---

The Crown: Season 1 – NETFLIX ORIGINAL (2016)
"The Crown" tells the inside story of two of the most famous addresses in the world — Buckingham Palace and 10 Downing Street – and the intrigues, love lives and machinations behind the great events that shaped the second half of the 20th century. Two houses, two courts, one Crown.
Set over six seasons of 10 episodes each. Starring Clare Foy, who played Amy Dorrit in the BBC's Little Dorrit. You'll also recognize her from the remake of Upstairs Downstairs and as Anne Boleyn in Wolf Hall.
It's not just the story of a family, it's the story of post-War Britain. -Stephen Daldry, director of "The Crown"
"The Crown" focuses on Queen Elizabeth II as a 25-year-old newlywed faced with the daunting prospect of leading the world's most famous monarchy while forging a relationship with legendary Prime Minister, Sir Winston Churchill. The British Empire is in decline, the political world is in disarray, and a young woman takes the throne….a new era is dawning. Peter Morgan's masterfully researched scripts reveal the Queen's private journey behind the public facade with daring frankness. Prepare to be welcomed into the coveted world of power and privilege and behind locked doors in Westminster and Buckingham Palace….the leaders of an empire await.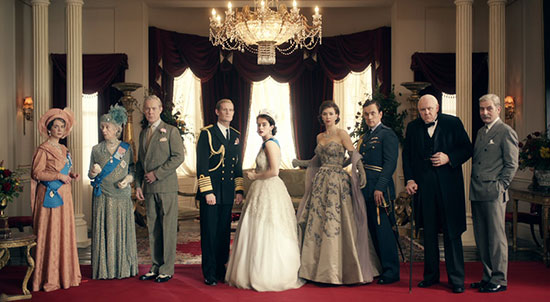 Starring Claire Foy, Matt Smith, John Lithgow, Jared Harris, Vanessa Kirby, Greg Wise.
Available on NETFLIX 11/4/16
---

The Doors (1991)
The story of the famous and influential 1960's rock band and its lead singer and composer, Jim Morrison. The movie spans his days as a UCLA film student in Los Angeles, to his untimely death in Paris, France at age 27 in 1971.
After a psychedelic experience in the California desert, Jim Morrison (Val Kilmer), lead singer of The Doors, and his bandmates begin performing in Los Angeles and quickly become a sensation. However, when Jim begins ditching his musical responsibilities and his girlfriend, Pamela (Meg Ryan), in favor of his dangerous addictions and the affections of the seductive, occult-obsessed Patricia (Kathleen Quinlan), the band starts to worry about their leader.
Both a vibrant tribute to rock cult figure Jim Morrison and to the decade in which he flourished. – Chicago Tribune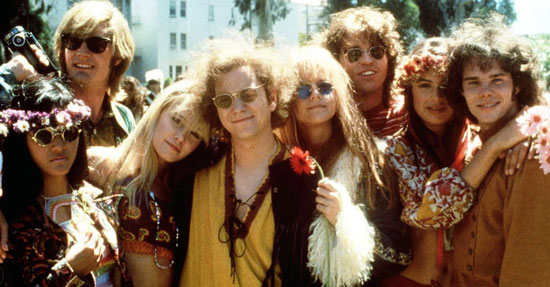 Starring Val Kilmer, Meg Ryan, Kyle MacLachlan, Frank Whaley, Kevin Dillon, Michael Wincott, Michael Madsen, Josh Evans, Dennis Burkley, Billy Idol, Kathleen Quinlan, John Densmore, Gretchen Becker, Jerry Sturm, Sean Stone.
Rated R
Available on NETFLIX 11/01/16
Also AVAILABLE ON AMAZON VIDEO.
---

The Jungle Book (2016)
In Disney's live-action epic adventure directed by Jon Favreau, Mowgli, a man-cub raised in the jungle by a family of wolves, embarks on a captivating journey of self-discovery when he's forced to abandon the only home he's ever known when the fearsome tiger Shere Khan (Idris Elba) unleashes his mighty roar. Guided by a no-nonsense panther (Ben Kingsley) and a free-spirited bear (Bill Murray), the young boy meets an array of jungle animals, including a slithery python and a smooth-talking ape. Along the way, Mowgli learns valuable life lessons as his epic journey of self-discovery leads to fun and adventure.
Based on Rudyard Kipling's Victorian era 1894 eponymous collective works.
A beautifully-told coming of age tale with sublime visuals, aided by some of the best 3D seen since Gravity and Avatar. – Daily Record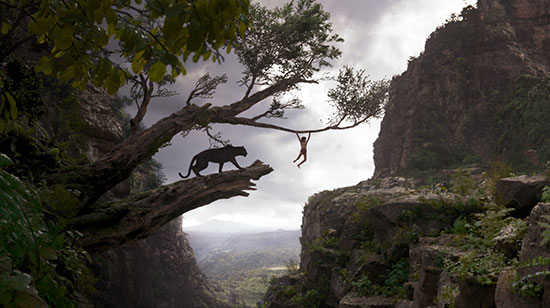 Starring Neel Sethi and the voices of Bill Murray, Ben Kingsley, Idris Elba, Lupita Nyong'o, Scarlett Johansson, Giancarlo Esposito, Christopher Walken, Garry Shandling, Brighton Rose, Emjay Anthony, Max Favreau, Chloe Hechter, Asher Blinkoff, Knox Gagnon, Sasha Schreiber.
Rated PG
Available on NETFLIX 11/30/16
Also AVAILABLE ON AMAZON VIDEO.
---

Men Go to Battle (2015)
"Men Go To Battle" is the story of two brothers struggling to hold their crumbling estate together outside a small Kentucky town in the fall of 1861.
An historical epic of intimate proportions, "Men Go to Battle" is a black comedy about two brothers who have become suffocatingly close. When a rift forms, and the Civil War approaches their farm, they must choose sides and separately pursue their fortunes.
"Men Go to Battle" presents mid-19th-century American life as a series of constant, arduous struggles, be they at home or on the battlefield. First-time helmer Zachary Treitz's assured Civil War saga (which earned him an emerging director prize at the 2015 Tribeca Film Festival) is a haunting, mournful mood piece about two brothers whose close-knit relationship frays under the strain of proximity, personal and financial disappointments, and the arrival of the Union army. Striking in its evocation of a demanding time and place, this intimate drama about individual and national transformation heralds the arrival of an arresting new filmmaking voice. – Variety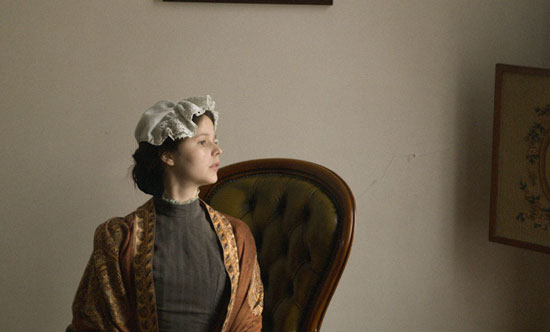 Starring David Maloney, Timothy Morton, Rachel Korine, Kate Lyn Sheil.
Not rated.
Available on NETFLIX 11/15/16
Also AVAILABLE ON AMAZON VIDEO.
---

Ravenous (1999)
In 1848, Captain John Boyd's promotion stations him at a fort where a rescued man tells a disturbing tale of cannibalism.
Upon receiving reports of missing persons at Fort Spencer, a remote Army outpost on the Western frontier, Capt. John Boyd (Guy Pearce) investigates. After arriving at his new post, Boyd and his regiment aid a wounded frontiersman, F.W. Colghoun (Robert Carlyle), who recounts a horrifying tale of a wagon train murdered by its supposed guide — a vicious U.S. Army colonel gone rogue. Fearing the worst, the regiment heads out into the wilderness to verify Colghoun's gruesome claims.
Spectacular gore, genuinely funny black comedy, and a surprisingly powerful exploration of cowardice in the face of violence make this one worth sinking your teeth into. – Rolling Stone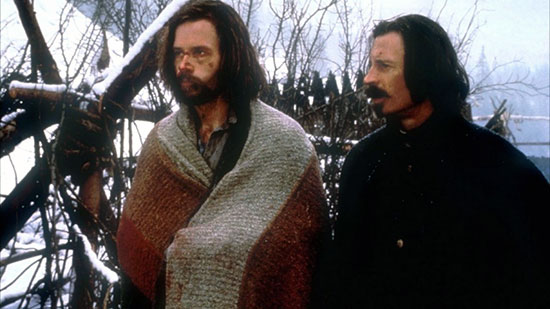 Starring Guy Pearce, Robert Carlyle, David Arquette, Jeremy Davies, Jeffrey Jones, John Spencer, Stephen Spinella, Neal McDonough, Joseph Runningfox, Bill Brochtrup, Sheila Tousey, Fernando Becerril, Gabriel Berthier.
Rated R
Available on NETFLIX 11/01/16
Also AVAILABLE ON AMAZON VIDEO.
---

Roman Empire: Reign of Blood: S1 – NETFLIX ORIGINAL (2016)
This stylish mix of documentary and historical epic chronicles the reign of Commodus, the emperor whose rule marked the beginning of Rome's fall.
Commodus was handsome and strong, the son of Rome's greatest philosopher king. And he was the fool who brought down an empire.
Available on NETFLIX 11/11/16
---

Traded (2016)
In 1880s Kansas, sharpshooter turned rancher, Clay Travis, goes from happily married father of two to a man on a mission after the tragic death of his son and the disappearance of his daughter. Determined to bring his daughter home, and to protect what little family he has left, Clay leaves his quiet ranch and heads to Wichita and on to Dodge City with help of unlikely companion Billy, leaving a trail of gun smoke and dead bodies in their wake.
A strong cast of familiar faces provides much-needed gravitas to Timothy Woodward Jr.'s Western drama delivering cinematic comfort food to fans of the venerable genre. Even the look of Traded is comforting, thanks to the use of such well-worn shooting locations as Paramount Ranch and Big Sky Movie Ranch. It practically gives you the feeling that if you had shown up at the right time and been outfitted with the proper period garb, you might have been recruited as an extra. – Hollywood Reporter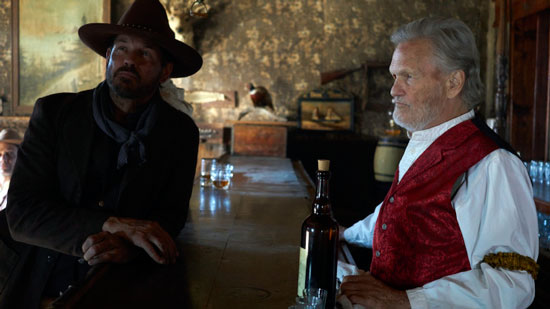 Starring Kris Kristofferson, Trace Adkins, Michael Pare, Tom Sizemore, Martin Kove, Brittany Williams, Quinton Aaron.
Not rated.
Available on NETFLIX 11/30/16
Also AVAILABLE ON AMAZON VIDEO.
---

Leaving in November:
Mansfield Park (1999) is leaving 11/1/16
Robin Hood (1973) is leaving 11/25/16
---
---

If you enjoyed this post, you'll also want to see Recent Period Film Releases Summer 2016 and the PBS Fall 2016 Line-Up post. There is also a very comprehensive list of period films streaming on Netflix in the 100 Period Dramas on  Netflix post. And be sure to wander over to The Period Films List, with the best historical dramas sorted by era.