It's time for the period drama line-up for what's new to streaming on Netflix Instant in the US in July – and also what's leaving.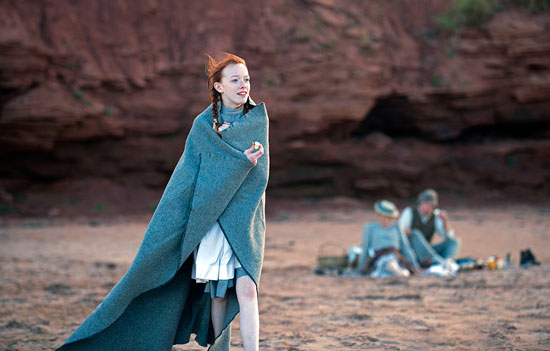 ---
To help keep this site running: Willow and Thatch may receive a commission when you click on any of the links on our site and make a purchase after doing so.
---
If you've been wondering where our "Coming to Netflix US" post has been for the last couple of months, it only went out in our newsletter because there weren't enough historical, costume, or period dramas to warrant a full post. But, the spell is broken and Netflix is back on track with some solid period drama offerings for July.
The new month brings the second season of a highly controversial new adaptation of Anne of Green Gables – viewers either loved it or found it was too much of a reach for them – and if you are reading this you likely know which side you are on.
Among the offerings are the fun but poignant 1960s set An Education with a young Carey Mulligan, (Far from the Madding Crowd, Suffragette), a late 19th century set Spanish Arthouse drama, The Skin of the Wolf, and two fan and Oscar favorites starring Johnny Depp.
We've also curated some other movies and TV series that are coming to Netflix this month that you might like, and created a list of period dramas to watch before they go.

---
---
Period Dramas Coming in July

An Education (2009)
Despite her sheltered upbringing, Jenny is a teen with a bright future; she's smart, pretty, and has aspirations of attending Oxford University. When David, a charming but much older suitor, motors into her life in a shiny automobile, Jenny gets a taste of adult life that she won't soon forget.
Set in 1961 in the suburbs of London, and nominated for 3 Oscars.
"Romantic and wonderfully entertaining… It's a romance between the girl, named Jenny, and the possibilities within her, the future before her, and the joy of being alive. Yes, she sheds a few tears. But she gets better than she gives, and in hindsight, this has been a valuable experience for her." – Roger Ebert
Starring Carey Mulligan, Peter Sarsgaard, Alfred Molina.
Rated PG-13
Available July 22
---
---

Anne with an E: Season 2
This reimagining of the classic book and film is a coming-of-age story about a young orphan who is seeking love, acceptance and her place in the world. Amybeth McNulty stars as Anne, a 13-year-old who has endured an abusive childhood in orphanages and the homes of strangers. In the late 1890s, Anne is mistakenly sent to live with aging siblings, Marilla and Matthew Cuthbert, who live on Prince Edward Island. Anne, who proves to be uniquely spirited, imaginative and smart, transforms the lives of Marilla, Matthew and everyone else in their small town.
In Season 2, Anne's beloved world of Green Gables becomes a much bigger place, with new faces and heartfelt lessons about love, loss and growing up.
Read our review here.
Starring Amybeth McNulty, Geraldine James, R.H. Thomson.
Rated TV-PG
Available July 6
---

A Very Secret Service: Season 2
A period comedy set in 1960: the French intelligence service hires the 23-year-old André Merlaux. Handsome, well raised, intelligent but impressionable, Merlaux has much to learn to serve and defend the interests of France. Three officials must adequately train him to execute delicate and sometimes outlandish operations, as Merlaux discovers the intricacies of government and navigates diplomatic incidents.
In Season 2, amid rising Cold War tensions, the clueless agents trigger a series of international crises, and André goes rogue on a mission of his own.
Starring Hugo Becker, Wilfred Benaïche, Christophe Kourotchkine.
In French with English subtitles.
Rated TV-MA
Available July 30
---

Chocolat (2000)
A free-thinking single mother and her daughter open a chocolate shop in a morally rigid French village during Lent. She further becomes the target of the mayor's ire by embracing a group of gypsy boat travelers who arrive in the town. Meanwhile, her chocolates have magical effects on the town's residents.
Vianne Rocher, an expert chocolatier, drifts across Europe with her daughter Anouk, following the north wind. In the beginning of the Lenten season in 1959, "fifteen years after the War," they travel to a quiet French village that closely adheres to tradition, as led by the village mayor, the Comte de Reynaud. Just as the villagers begin observing the forty days of Lent leading up to Easter, Vianne opens a chocolate shop, much to Reynaud's displeasure.
Starring Juliette Binoche, Johnny Depp, Lena Olin, Alfred Molina, Carrie-Ann Moss, and Judi Dench with a cameo by Leslie Caron.
Rated PG-13
Available July 1
---

Finding Neverland (2004)
This charming account of a period in the life of author J.M. Barrie reveals the real relationships and events that served as the basis for the author's most iconic work, "Peter Pan." After Barrie develops a platonic relationship with the widowed Sylvia and her four sons, he is inspired to write a play about a group of children who don't want to grow up. The work proves a hit and winds up bringing Barrie and the children together in a way he had never expected.
Oscar winner: Best Achievement in Music Written for Motion Pictures, Original Score, and 6 other nominations, including Best Motion Picture of the Year, and Best Performance by an Actor in a Leading Role.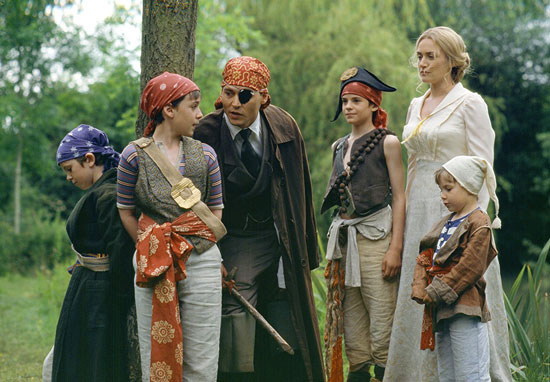 Starring Johnny Depp, Kate Winslet, Julie Christie, Dustin Hoffman.
Rated PG
Available July 1
---

Interview with the Vampire (1994)
Born as an 18th-century lord, Louis is now a bicentennial vampire, telling his story to an eager biographer. Suicidal after the death of his family, he meets Lestat, a vampire who persuades him to choose immortality over death and become his companion. Eventually, gentle Louis resolves to leave his violent maker, but Lestat guilts him into staying by turning a young girl — whose addition to the "family" breeds even more conflict.
Set in the modern day and in the 18th century, and nominated for 2 Oscars.
Starring Brad Pitt, Tom Cruise, Antonio Banderas, Christian Slater, Kirsten Dunst.
Rated R
Available July 1
---

Roman Empire: Reign of Blood: Master of Rome (2018)
In this stylish mix of documentary and historical epic, Julius Caesar rises to establish one of history's greatest dynasties but quickly discovers that unchecked power comes with a price.
6 spisodes.
Rated TV-MA
Available July 27
---

The Skin of The Wolf (2017)
An animal trapper living in an abandoned mountain town in northern Spain seeks to resolve his loneliness by securing a wife.
Shifting seamlessly from a study in solitude to a love story grounded in sabotage, writer-director Samu Fuentes' spellbinding debut speaks volumes with an invigorating paucity of words.
Set in the pre-industrial past in the late 19th century, The Skin of the Wolf centers on Martinón, the sole inhabitant of an otherwise abandoned alpine hamlet. Martinón comes down the mountain but twice a year to sell animal hides and stock up on supplies. One day he's convinced to take a wife, a decision intended to soften his calloused soul—but in some ways his real struggle is only just beginning.
Featuring gorgeous widescreen photography and transfixing performances from Ruth Diaz, Irene Escolar and Spanish box-office megastar Mario Casas, The Skin of the Wolf is an eerily resonant variation on Beauty and the Beast, blending wilderness survival tale and fable to create something strikingly unique. Also known as Bajo la piel de lobo.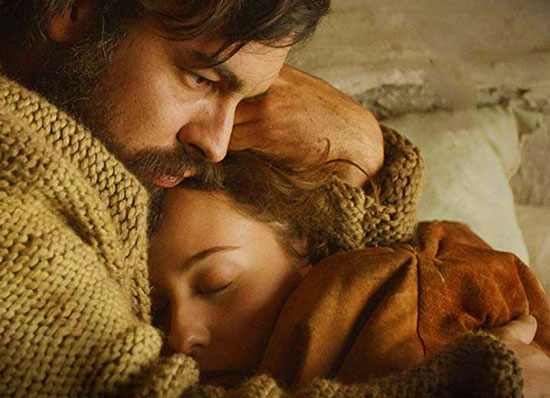 Starring Mario Casas, Ruth Díaz, Irene Escolar.
In Spanish with English subtitles.
Not rated.
Available July 6
---

Troy (2004)
An adaptation of Homer's great epic, the Oscar-nominated film follows the assault on Troy by the united Greek forces and chronicles the fates of the men involved.
While visiting Spartan King Menelaus, Trojan prince Paris falls for Menelaus' wife, Helen, and takes her back to Troy. Menelaus' brother, King Agamemnon, having already defeated every army in Greece, uses his brother's fury as a pretext to declare war against Troy, the last kingdom preventing his control over the Aegean Sea.
Set in 1250 B.C. during the late Bronze age.
Starring Brad Pitt, Diane Kruger, Eric Bana, Orlando Bloom, Julian Glover, Brian Cox, Brendan Gleeson.
Rated R
Available July 1
---

White Fang (2018)
A loyal wolfdog's curiosity leads him on the adventure of a lifetime in this animated update of a Jack London 1906 classic set in Canada's Yukon Territory in the 1890s. The story explores themes of morality, redemption and love. Also known as Croc-blanc, this is the first time the story has been animated.
"The power and majesty of White Fang, a truly wonderful protagonist… makes a journey worth taking." – IndieWire
Starring Rashida Jones, Nick Offerman, Paul Giamatti.
Not rated.
Available July 6
---
---
You May Also Like

Free Rein: Season 2
After befriending a mysterious horse during a summer in the English countryside, 15-year-old Zoe finds the strength to deal with issues she faces.
As Zoe and the Bright Fields team prepare for Junior Nationals, they must overcome the loss of a team member, a mysterious fire and other obstacles.
Starring Freddy Carter, Jaylen Barron, Celine Buckens.
Rated TV-G
Available July 6
---

Good Witch: Season 4
Cassandra "Cassie" Nightingale is a raven-haired enchantress with a hint of magic who moves into the town of Middleton's haunted Grey House. As if that weren't unusual enough, she also opens "Bell, Book and Candle," a wondrous shop full of unique items. For some, including the captivated Police Chief Jake Russell, Cassie is a breath of fresh air and a love potion that spreads throughout the town. But before she can truly become part of Middleton, she will need to win over some of the more skeptical neighbors who don't approve of her unique ways.
Season 4 picks up with Cassie and Sam's new engagement and what that means for our cast of characters in Middleton.
Shown on the Hallmark Channel.
Starring Catherine Bell, Bailee Madison, Catherine Disher.
Rated TV-PG
Available July 2
---

King of Peking (2017)
When home entertainment enters the market in 90s Beijing, a former projectionist ropes his young son into starting their own pirate movie company, but easy money comes with its own price tag.
Starring Jun Zhao, Wang Naixun, Qing Han.
Not rated.
Available July 2
---

Penelope (2006)
A modern romantic tale about a young aristocratic heiress born under a curse that can only be broken when she finds true love with "one who will accept her as one of their own."
Starring Christina Ricci, James McAvoy, Reese Witherspoon.
Rated PG
Available July 1
---

The Princess Diaries (2001)
A teenager finds out that she is the princess of a small European country.
Starring Anne Hathaway, Heather Matarazzo, Hector Elizondo.
Rated G
Available July 1
---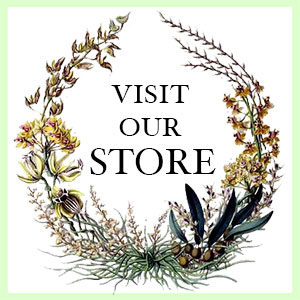 ---
Leaving Netflix US in July

A Cinderella Story (2004)
Period-inspired: Routinely exploited by her wicked stepmother, the downtrodden Sam Montgomery is excited about the prospect of meeting her Internet beau at the school's Halloween dance.
Starring Hilary Duff, Chad Michael Murray, Jennifer Coolidge.
Rated PG
Leaving July 30
---

Alice Through the Looking Glass (2016)
When Alice comes across a magical looking glass and returns to the fantastical realm of Underland, she discovers that her friend the Mad Hatter (Johnny Depp) has lost his Muchness and embarks on a perilous race to save him before time runs out.
Starring Johnny Depp, Anne Hathaway, Mia Wasikowska.
Rated PG
Leaving July 11
---

Changeling (2008)
A riveting and unforgettable true story. Los Angeles, 1928. When single mother Christine Collins leaves for work, her son vanishes without a trace.
Starring Angelina Jolie, Gattlin Griffith, Michelle Martin, John Malkovich.
Rated R
Leaving July 16
---

Little Women (1994)
In this adaptation of Louisa May Alcott's classic, the March sisters confront growing pains, financial shortages, family tragedies and romantic rivalries in mid-19th-century Massachusetts. Jo struggles for independence and sometimes clashes with her beloved mother and her sisters Meg, Amy and Beth. She also contends with their cranky Aunt March, their impulsive neighbor Laurie and kindly linguistics professor Friedrich Bhaer.
Starring Winona Ryder, Susan Sarandon, Gabriel Byrne, Christian Bale.
Rated PG
Leaving July 1
---


---

Serena (2014)
In Depression-era North Carolina, the future of George Pemberton's timber empire becomes complicated when he marries Serena.
Starring Bradley Cooper, Jennifer Lawrence, Rhys Ifans.
Rated R
Leaving July 9
---

Breakfast at Tiffany's (1961) Not period, but you may want to watch this classic while you can.
A young New York socialite becomes interested in a young man who has moved into her apartment building, but her past threatens to get in the way.
Starring Audrey Hepburn, George Peppard, Patricia Neal.
Not rated.
Leaving July 2
---
---

Willow and Thatch exists because of you: You can shop our Jane Austen Period Drama Adaptations merchandise, click on our links (like these that take you to Etsy and Amazon) and make purchases on those sites, and buy period-inspired products from the Lovely Things Shop. You can also continue to share our articles, or make a financial contribution here. All these things allow us to write feature articles, update The Period Films List, mail out our newsletter, maintain the website and much more. Thank you!
If you enjoyed this post, be sure to see The Period Films List, with the best historical and costume dramas sorted by era. You'll want to check out Willow and Thatch's playlist on Kanopy, the free streaming service. Also check out the list of BBC and PBS Masterpiece period dramas recently added to Amazon Prime.