Last Updated on April 22, 2017
Here's the period film line-up for what's streaming in December 2016 on NETFLIX Instant in the U.S. Enjoy!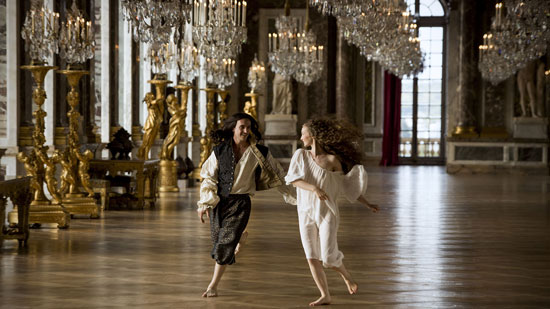 ---

Call Me Francis / Chiamatemi Francesco (2015)
A four-part biographical miniseries that chronicles Pope Francis' life, his controversial political leanings, his remarkable humanitarian work and his ascent to Papacy starring Rodrigo de la Serna, Mercedes Morán and Muriel Santa Ana.
The miniseries opens with Jorge Mario Bergoglio's early years in Buenos Aires in the 1960's and depicts his journey through the height of Argentina's "Dirty Wars" during the 70's and 80's, culminating in his appointment as Pope Francis, the first Latin American Pope in history, in 2013.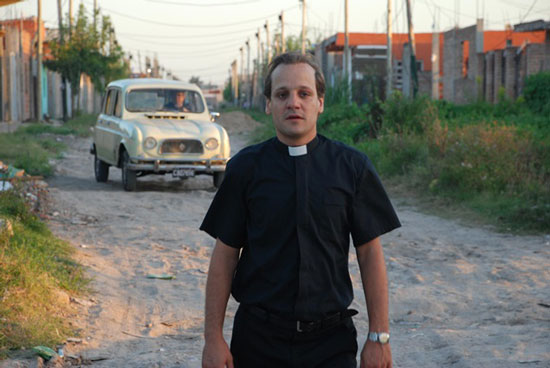 Starring Rodrigo De La Serna, Sergio Hernandez, Muriel Santa Ana, Jose Angel Egido, Alex Brendemuhl, Mercedes Moran.
Available 12/16/16
---

Compulsion (1959)
Sociopathic students Artie Straus (Bradford Dillman) and Judd Steiner (Dean Stockwell) murder a boy in a philosophical exercise to commit the flawless crime. Despite their precautions, one of them inadvertently left a key piece of evidence at the crime scene, and they have been arrested and put on trial. It's up to their nationally famous attorney (Orson Welles) to save these misguided souls from execution. The film is based on the infamous Leopold and Loeb case of 1924.
Starring Orson Welles, Dean Stockwell, Diane Varsi, Bradford Dillman, E.G. Marshall.
Not rated.
Available 12/1/16
Also AVAILABLE ON AMAZON VIDEO.
---

The Crucible (1996)
After married man John Proctor (Daniel Day-Lewis) decides to break off his affair with his young lover, Abigail Williams (Winona Ryder), she leads other local girls in an occult rite to wish death upon his wife, Elizabeth (Joan Allen). When the ritual is discovered, the girls are brought to trial. Accusations begin to fly, and a literal witch hunt gets underway. Before long, Elizabeth is suspected of witchcraft, and John's attempt to defend her only makes matters worse.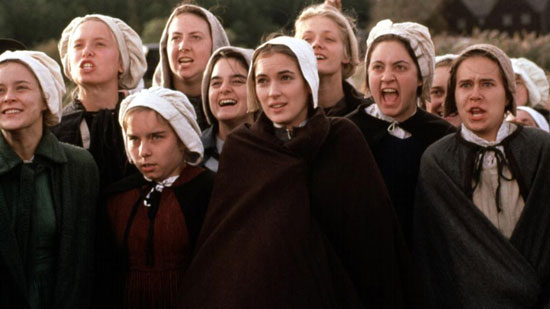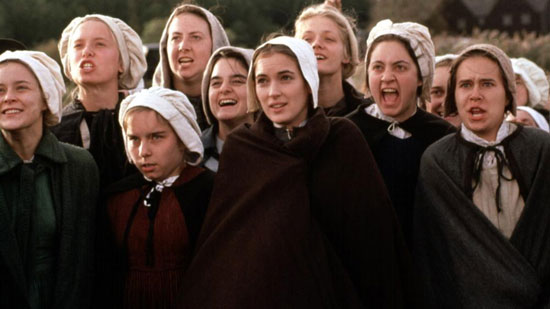 Starring Daniel Day-Lewis, Winona Ryder, Paul Scofield, Joan Allen, Bruce Davison, Rob Campbell, Jeffrey Jones, Peter Vaughan.
Rated PG-13.
Available 12/1/16
Also AVAILABLE ON AMAZON VIDEO.
---

The Legend of Bagger Vance (2000)
During the Great Depression, Georgia socialite Adele Invergordon (Charlize Theron) announces a publicity-garnering high-stakes match at her struggling family golf course, featuring the greatest golfers of the era. Once-promising local golfer Rannulph Junuh (Matt Damon), whose career and life were derailed by World War I, is brought in to play alongside the stars, but his game is weak — until the enigmatic Bagger Vance (Will Smith) offers to coach him back into the great golfer he once was.
Starring Will Smith, Matt Damon, Charlize Theron, Bruce McGill, Joel Gretsch, J. Michael Moncrief, Peter Gerety, Lane Smith.
Rated PG-13.
Available 12/1/16
Also AVAILABLE ON AMAZON VIDEO.
---

Medici: Masters of Florence: Season 1
This period drama set in Florence in the early 15th century looks at the Medici family and the politics that surround them. In the first season (taking place around 1429-34), Cosimo de' Medici finds himself at the helm of his supremely wealthy, banking dynasty family, when his father, Giovanni dies suddenly. Now Cosimo must unearth his killer in order to protect the wealth and power of the family.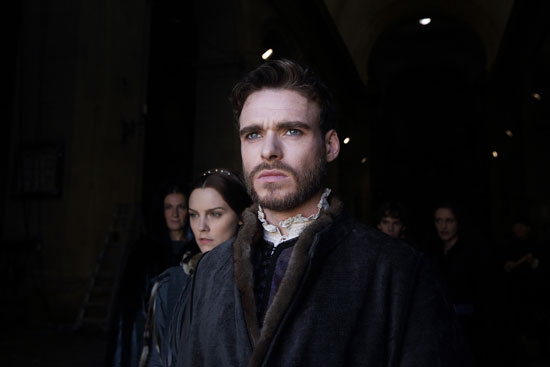 Starring Dustin Hoffman, Richard Madden, Guido Caprino, Stuart Martin, Tatjana Nardone, Annabel Scholey, Giorgio Caputo.
Available 12/9/16
Read more about the series here. 
---

Phantom of the Theatre (2016)
A haunted theatre, filled with the vengeful spirits of a tragically-trapped performance troupe murdered in a fire 13 years ago, waits for the once-grand palatial playhouse to re-open with a new show…and bring in new victims. This thriller is set in the 1930s.
Starring Simon Yam, Ruby Lin.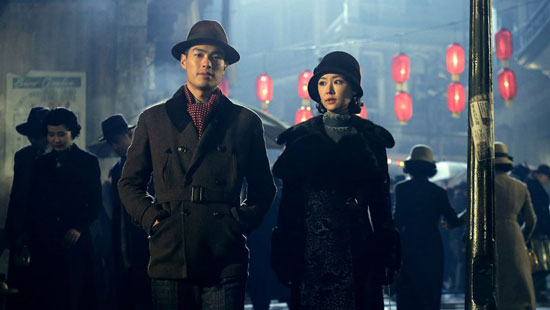 Not rated.
Available 12/10/16
Also AVAILABLE ON AMAZON VIDEO.
---

Versailles: Season 1 (2015)
It's 1667 and 28-year-old King Louis XIV has finally taken over sole command of France. When he commissions Versailles, Europe's most beautiful palace, the nobles seek entry into the lavish residence, which they do not realize is meant to imprison and control them. Among the ruler's prime targets is his younger brother, Monsieur. There's also romance in King Louis' life, as his queen, Marie Theresa, tries to tame his wandering eyes and win his heart back from his mistress, the English king's sister. Love, power, betrayal and war are all part of daily life in Versailles.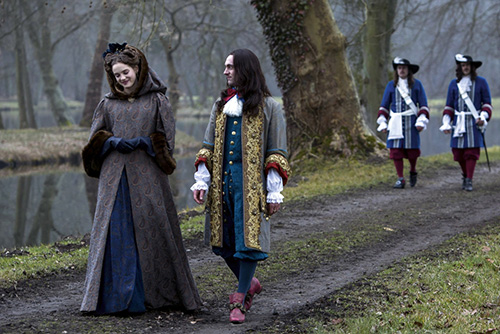 Starring George Blagden, Alexander Vlahos, Tygh Runyan, Amira Casar, Stuart Bowman, Dominique Blanc, Noémie Schmidt, Evan Williams, Anna Brewster, Sarah Winter.
Not rated.
Available 12/14/16
Also AVAILABLE ON AMAZON VIDEO.
---

And though it's set a bit late to be considered a period drama, you may also be interested in Barry (2016): Barack Obama arrives in New York in the fall of 1981 for his junior year at Columbia University. He struggles to stay connected to his mother, his estranged father and his classmates. You can watch the trailer below.
Watch period drama trailers on the Willow and Thatch YouTube Channel. 

---

Leaving Netflix in December:
Leaving 12/1/16: Elizabeth: The Golden Age (2007), River of No Return (1954) which is set in the Northwestern United States in 1875, and the documentary mini-series The Great War Diary: Season 1.
Leaving 12/2/16 is the WWI era The Red Baron (2008).
Leaving 12/31/16 is Hercules: The Legendary Journeys, Seasons 1 – 6.
If you enjoyed this post, you'll also want to see Recent Period Film Releases Summer 2016 and the PBS Fall 2016 Line-Up post. There is also a very comprehensive list of period films streaming on Netflix in the 100 Period Dramas on  Netflix post. And be sure to wander over to The Period Films List, with the best historical dramas sorted by era.