Last Updated on April 2, 2018
It's time for the period drama line-up for what's new to streaming on Netflix Instant in the US in April – and also what's leaving.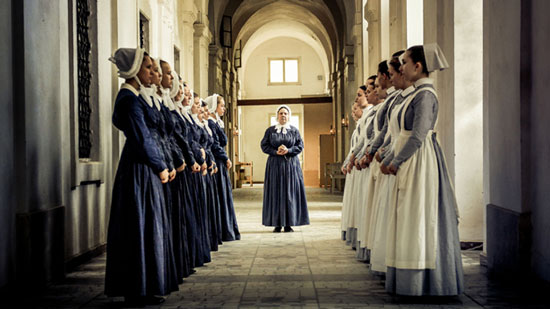 ---
To help keep this site running: Willow and Thatch may receive a commission when you click on any of the links on our site and make a purchase after doing so.
---
This month there's an Academy Award-winning period drama, an old favorite, a television special, something for Jeremy Irons fans, and a new BBC series to look forward to. There's also a movie with an all-star cast that was added since last month's announcement, and a promising Victorian era German mini-series coming our way.
We've also curated some other movies that are coming to Netflix this month that you might like, and created a list of period dramas to watch before they go.

---
---
UPDATE: Netflix unexpectedly added a few period dramas on March 31! See first three titles.
---
---

Dad's Army (1968) BBC
A ragtag group of Home Guard volunteers prepare for an imminent German invasion during World War II. A classic sitcom.
10 seasons!
Starring Arthur Lowe, John Le Mesurier, Clive Dunn, John Laurie, Arnold Ridley, James Beck.
Rated TV-PG
Available now.
---

Father Brown (Season 6) BBC
In the 1950s, a modest, compassionate priest doubles as an effective crime solver in this British series based on the short stories by G.K. Chesterton.
Father Brown's world is quintessentially English: drawing rooms in large country houses, miles of countryside, secret gardens, and rural parish churches. Many years spent hearing his parishioners' confessions have given him an uncanny insight into the workings of the criminal mind, allowing him to investigate and solve crimes in his own particular way.
Starring Mark Williams, Sorcha Cusack, Nancy Carroll, John Burton.
Rated TV-14
Available now.
---

Velvet Colección (2017)
In the late '60s, fashion designer Ana enlists friends Clara, Pedro and Raúl to open a store and design school in Barcelona in this "Velvet" spinoff.
Barcelona 1967. Ana Rivera returns from New York to launch her last dream: to make the leap from the exclusive business of haute couture in Madrid to a boutique in Barcelona with aspirations to become a global franchise.
Season 1 has 10 episodes.
In Spanish with English subtitles.
Starring Marta Hazas, Asier Etxeandia, Adrián Lastra, Diego Martín, Fernando Guallar, Llorenç González.
Rated TV-14
Available now.
---

Call the Midwife: Series 6: Christmas Special 2017
Christmas 1963 sees Poplar under a thick blanket of snow, as the midwives face the challenge of the coldest winter for 300 years. Temperatures plunge to a record low and the whole country is brought to a standstill due to the severe weather. Battling snow, ice, power cuts and frozen pipes, the midwives strive to provide the best possible care for their patients. Valerie helps a young couple, newly arrived in London, who experience a traumatic birth, and Sister Julienne strives to reunite a family torn apart by a tormenting father.
Starring Vanessa Redgrave, Jenny Agutter, Victoria Yeates.
Rated TV-14
Available April 24, 2018
---
---

Charité (2017)
In Berlin at the end of the 19th Century, a young woman works off her debts at the world-famous Charité hospital, encountering brilliant physicians and discovering her passion for medicine.
Berlin, 1888: In the tense landscape between pioneering medical research and enormous social upheaval, the Charité is on its way to becoming the most famous hospitals in the world, a city in the city, with its own laws and rules. At the beginning of the Wilhelmine period, up to 4,000 patients are treated there every year.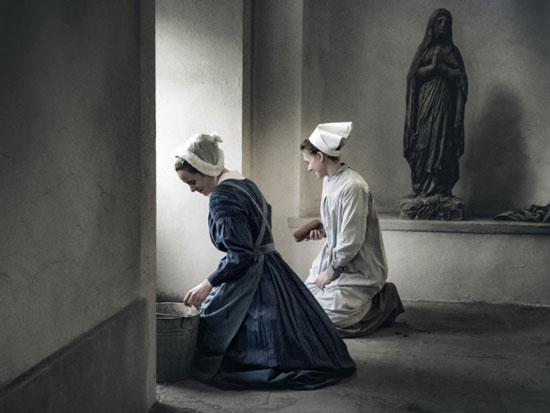 The destitute Ida (Alicia von Rittberg) is operated on as a patient at the Charité and then has to work as auxiliary warden under the bigoted regiment of deaconess Superior Martha to pay for treatment costs. She discovers her great passion for medicine. At a time when women barely had a right to higher education, with her unusually free and rebellious mind, she unerringly moves her way to a self-determined life. She meets outstanding physicians such as Rudolf Virchow and the researchers and later Nobel laureates Robert Koch, Emil von Behring and Paul Ehrlich, who write medical history.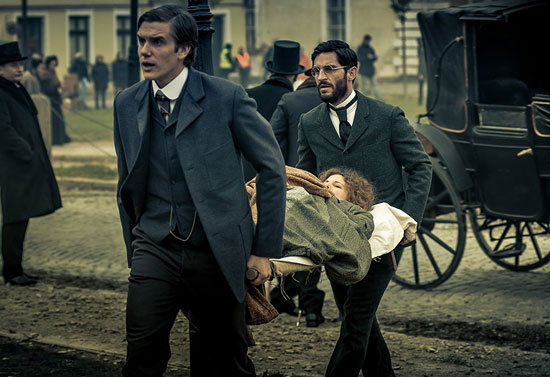 6 episode TV mini-series.
In German with English subtitles.
Starring Alicia von Rittberg, Maximilian Meyer-Bretschneider, Justus von Dohnányi, Thomas Loibl, Emilia Schüle, Ramona Kunze-Libnow, Ernst Stötzner, Matthias Koeberlin, Christoph Bach.
Rated suitable for 12 years and over.
Available April 19, 2018
---

Cold Mountain (2003)
In this classic story of love and devotion set against the backdrop of the American Civil War, a wounded Confederate soldier named W.P. Inman (Jude Law) deserts his unit and travels across the South, aiming to return to his young wife, Ada (Nicole Kidman), who he left behind to tend their farm. As Inman makes his perilous journey home, Ada struggles to keep their home intact with the assistance of Ruby (Renée Zellweger), a mysterious drifter sent to help her by a kindly neighbor.
"Cold Mountain is the equivalent of comfort food: old-fashioned, earthy, satisfying." – Philadelphia Inquirer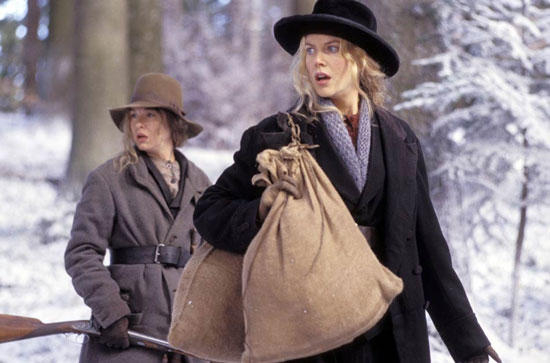 Starring Jude Law, Nicole Kidman, Renée Zellweger, Eileen Atkins, Brendan Gleeson, Philip Seymour Hoffman, Natalie Portman.
Rated R
Available April 1, 2018
---

The Duchess (2008)
A chronicle of the life of 18th century aristocrat Georgiana, Duchess of Devonshire, who was reviled for her extravagant political and personal life.
Though adored by the people, the Duchess of Devonshire (Keira Knightley) is not content to sit as a pretty figurehead. Determined to be a major player in affairs of state, she rises to the forefront of the Whig Party and helps usher in reform in late-1700s England. The one thing it seems she cannot do is win the heart of her husband (Ralph Fiennes).
"… a handsome historical film, impeccably mounted, gowned, wigged and feathered… I deeply enjoyed the film, but then I am an Anglophile." – Roger Ebert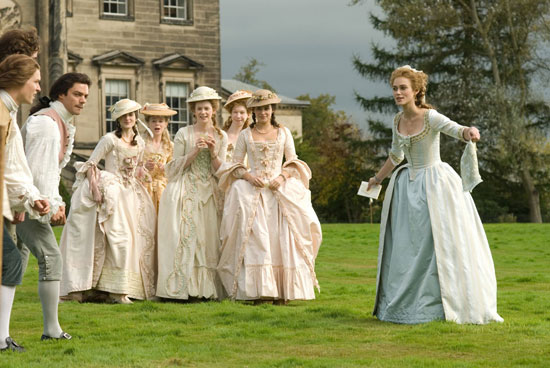 Starring Keira Knightly, Ralph Fiennes, Charlotte Rampling, Dominic Cooper, Hayley Atwell, Simon McBurney, Aidan McArdle.
Rated PG-13
Available April 1, 2018
---

Life Is Beautiful (1997)
When an open-minded Jewish librarian and his son become victims of the Holocaust, he uses a perfect mixture of will, humor, and imagination to protect his son from the dangers around their camp.
In 1930s Italy, gentle Jewish-Italian waiter, Guido Orefice (Roberto Benigni), meets Dora (Nicoletta Braschi), a pretty schoolteacher, and wins her over with his charm and humor. Eventually they marry and have a son, Giosue (Giorgio Cantarini). Their happiness is abruptly halted, however, when Guido and Giosue are separated from Dora and taken to a concentration camp. Determined to shelter his son from the horrors of his surroundings, Guido convinces Giosue that their time in the camp is merely a game.
Nominated for 7 Academy Awards – winning 3 Oscars, including one for Best Actor Roberto Benigni.
In Italian, German and English with English subtitles.
Starring Roberto Benigni, Nicoletta Braschi, Giorgio Cantarini, Giustino Durano, Sergio Bini Bustric, Marisa Paredes, Horst Buchholz, Lidia Alfonsi.
Rated PG-13
Available April 1, 2018
---


---

The Man Who Knew Infinity (2015)
In 1913, a self-taught mathematics prodigy Ramanujan (Dev Patel) traveled from his home in India to Trinity College in Cambridge to study with the esteemed professor GH Hardy (Jeremy Irons). Hardy fights for Ramanujan to be recognized as the two struggle with prejudice, illness, and culture on the road to perfecting the theorems that changed the course of history of math.
"The multiplexes are full of films that promise little more than a forgettable good time. "The Man Who Knew Infinity" is just as entertaining, but far more substantial." – St. Louis Post-Dispatch
Starring Jeremy Irons, Malcolm Sinclair, Dev Patel, Dhritiman Chatterjee, Raghuvir Joshi.
Irons and Patel talk to Here & Now's Jeremy Hobson about the experience of working together on the film here.
Rated PG-13
Available April 27, 2018
---

Pirates of the Caribbean: Dead Man's Chest (2006)
Jack Sparrow races to recover the heart of Davy Jones to avoid enslaving his soul to Jones' service, as other friends and foes seek the heart for their own agenda as well.
Starring Johnny Depp, Orlando Bloom, Keira Knightley.
Rated PG-13
Available April 1, 2018
---

Troy: Fall of a City (2018) BBC
An epic story of love and war, intrigue and betrayal. When Helen and Paris fall in love, they trigger a chain of events that threatens their families and the city of Troy. Told from the perspective of the Trojan royal family.
Mansfield Park star Frances O'Connor, plays Hecuba, Queen of Troy. The new 8 episode British period drama premiered in the UK on BBC One at the end of February.
Starring Louis Hunter, Bella Dayne, Christiaan Schoombie, Jonas Armstrong, Carl Beukes, Garth Breytenbach, David Gyasi, Frances O'Connor.
Rated TV-MA
Available April 6, 2018
---

Tulip Fever (2017)
Set against the backdrop of the 17th-century Tulip Wars in Amsterdam, a married noblewoman (Alicia Vikander) has an affair with an artist (Dane DeHaan) and switches identities with her maid to escape the wealthy merchant she married. She and her lover try to raise money together by investing what little they have in the high-stakes tulip market.
Based on the novel by author Deborah Moggach.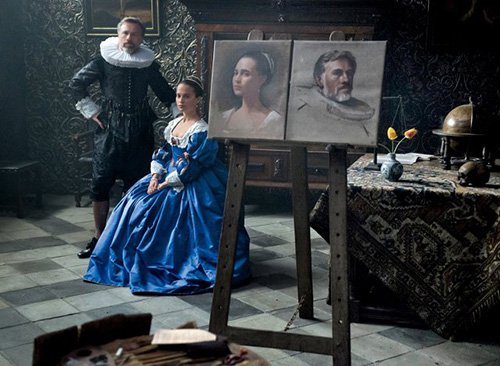 Starring Alicia Vikander, Dane DeHaan, Jack O'Connell, Holliday Grainger, Tom Hollander, Matthew Morrison, Kevin McKidd, Douglas Hodge, Joanna Scanlan, Zach Galifianakis, Judi Dench.
Rated R
Now available – Tulip Fever was added March 14, but was not announced last month. The period drama should have been great, but the production suffered from countless problems and delivered a flawed narrative. Watch it at least for the strong cast (Judi Dench is terrific as always), the settings and excellent costumes by Michael O'Connor (Jane Eyre, The Duchess, Miss Pettigrew Lives for a Day), and for the cloistered garden with the tulips. The R rating is for sexual content and nudity. If in doubt, see the trailer, linked above.
---
---
You May Also Like

Along Came Polly (2004)
Actuary Reuben Feffer is so aware of the risks inherent in all situations that he is unable to risk anything. His bride, Lisa Kramer, seems perfect but cheats on him during their honeymoon. Back home in New York City, his best friend, former child star Sandy, urges him to attend a party. There he meets an ex-classmate, Polly Prince, whose spirited ways spark his adoration but confound his neuroses.
Starring Ben Stiller, Debra Messing, Philip Seymour Hoffman, Jennifer Aniston.
Rated PG-13
Available April 1, 2018
---

Bobby Kennedy for President – NETFLIX ORIGINAL
This docuseries examines the "Bobby Phenomenon" of the 1960s and the continuing influence of the man many see as the greatest loss of a turbulent era.
Available April 27, 2018
---
Chef's Table: Pastry – NETFLIX ORIGINAL
Dessert comes first this season as four renowned pastry chefs serve up decadent treats, daring new flavors, and stories of struggle and triumph.
Available April 13, 2018
---

Dare to Be Wild (2015)
A romantic adventure based on the true story of Mary Reynolds, a modern-day heroine, and environmentalist Christy Collard, whose shared passion for the wild takes them from the green hills of Ireland to arid Ethiopia and then to London's Chelsea Flower Show as they reach for their dreams, one garden, one vast desert at a time.
Starring Emma Greenwell, Tom Hughes, Alex Macqueen.
Rated TV-PG
Available April 1, 2018
---

The Family Man (2000)
A holiday drama about a Wall Street bachelor who is stunned to wake up in suburban New Jersey next to the girlfriend he left 13 years ago.
Starring Nicolas Cage, Tea Leoni, Don Cheadle.
Rated PG-13
Available April 1, 2018
---

Jane The Virgin: Season 4
A young, devout Catholic woman discovers that she was accidentally artificially inseminated. in Season 4, we pick our story up three years later and Jane's life is certainly not what she planned. First of all, she's a widow, like her Abuela. But she's also channeled that grief into a book about her love story with Michael…And guess what? It was being published! So that was good news! Oh, and also on the bright side – Jane's parents finally found their way back to each other and got engaged.
Starring Gina Rodriguez, Andrea Navedo, Justin Baldoni.
Rated TV-PG
Coming To Netflix In April[, date TBD
---

Lost in Space: Season 1 (2018)
Period-inspired. With Earth in crisis, the Robinson family heads to space to write a new chapter in human history in this revival of the iconic '60s sci-fi series.
After crash-landing on an alien planet, the Robinson family fights against all odds to survive and escape. But they're surrounded by hidden dangers.
Starring Molly Parker, Toby Stephens, Max Jenkins.
Rated TV-PG
Available April 13, 2018
---

Mercury 13 – NETFLIX ORIGINAL
This documentary profiles women who were tested in 1961 for spaceflight, but had their dreams dashed when only men were chosen to become astronauts.
Available April 20, 2018
---

Nancy Drew (2007)
Teen detective Nancy Drew accompanies her father on a business trip to Los Angeles, where she happens upon clues to a murder mystery involving a movie star.
Starring Emma Roberts, Tate Donovan, Josh Flitter.
Rated PG
Available April 1, 2018
---

The New Legends of Monkey: Season 1 – NETFLIX ORIGINAL
Period inspired fantasy series. Inspired by the 16th Century Chinese fable Journey to the West, follow a teenage girl & a trio of fallen gods on a perilous journey as they attempt to bring an end to a demonic reign of chaos & restore balance to their world.
A valiant girl liberates the Monkey King — a god long trapped in stone — in a quest to find seven sacred scrolls and save the world from evil.
10 episode television series.
Available April 27, 2018
---

Orbiter 9 – NETFLIX FILM
Helena, a young woman on a deep space mission, has been alone for 20 years. Her parents abandoned ship after a technical malfunction made it impossible for all three of them to reach their intended destination.
Alex, an isolated engineer, is about to enter her life and turn her world upside down.
Starring Clara Lago, Alex Gonzalez.
In Spanish with English subtitles.
Available April 6, 2018
---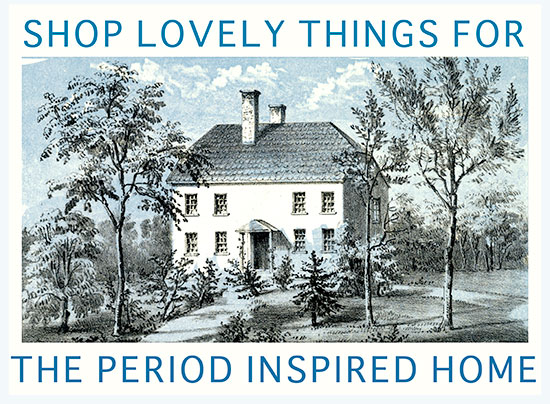 ---
Leaving in April

Apollo 13, Charlie and the Chocolate Factory, Never Let Me Go (set beginning in 1978 but has a period feel), The Shawshank Redemption (set beginning in 1947) and Wild Wild West are leaving April 1.
---

The Emperor's New Clothes (2001)
History records that when the great Napoleon Bonaparte was defeated at Waterloo he lost his power, his country and his freedom. Exiled to the island of St. Helena, he purportedly died a broken man. Yet history has been known to be wrong. Now comes a decidedly different version of events, an original tale about Napoleon's last great adventure — and the adventures of the lowly impostor who assumed his identity in a grand conspiracy to outwit the world. A period comedy / romance.
Starring Ian Holm, Iben Hjejle, Tim McInnerny.
Rated PG
Leaving April 12
---

Son of God (2014)
From producers Mark Burnett and Roma Downey, Son of God brings the powerful and inspirational story of Jesus to life for a whole new generation of families to enjoy.
Starring Diogo Morgado, Greg Hicks, Adrian Schiller.
Rated PG-13
Leaving April 16
---

The Prestige (2006)
At the turn-of-the-century, after a tragic accident two stage magicians engage in a battle to create the ultimate illusion whilst sacrificing everything they have to outwit the other.
Starring Christian Bale, Hugh Jackman, Scarlett Johansson.
Rated PG-13
Leaving April 21
---
---

Willow and Thatch exists because of you: You can shop our Jane Austen Period Drama Adaptations merchandise, click on our links (like these that take you to Etsy and Amazon) and make purchases on those sites, and buy period-inspired products from the Lovely Things Shop. You can also continue to share our articles, or make a financial contribution here. All these things allow us to write feature articles, update The Period Films List, mail out our newsletter, maintain the website and much more. Thank you!
If you enjoyed this post, be sure to see The Period Films List, with the best historical and costume dramas sorted by era. You'll want to check out Willow and Thatch's playlist on Kanopy, the free streaming service. Also check out the New in February Netflix list.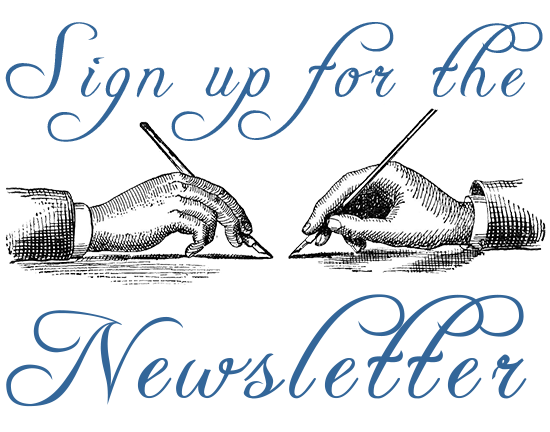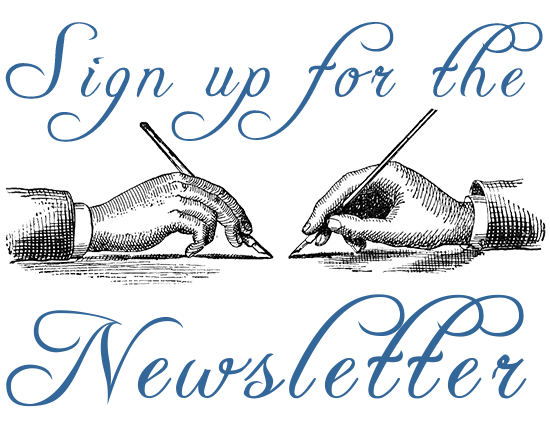 SaveSave