Last Updated on September 12, 2021
"Testament of Youth" is an intimate, heartbreaking portrait of young, ambitious lives forever altered by war. Based on Vera Brittain's memoir of her experiences during the First World War, "Testament of Youth" refocuses the traditional war narrative on the women left behind when men march off to the front.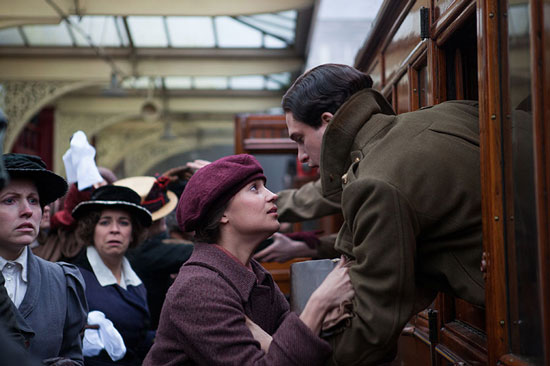 ---
To help keep this site running: Willow and Thatch may receive a commission when you click on any of the links on our site and make a purchase after doing so. 
---
The historical drama never sets foot on the battlefield — nor does it need to. The war methodically strips away everything Vera holds dear.
---
---
Upon its publication in 1933, Testament of Youth gave a voice to a generation of British women left behind in the wake of the First World War. Brittain wrote candidly about her experiences nursing with the VAD, as well as about the hopelessness she felt at watching her loved ones march off to war.
By then a staunch anti-war advocate, Brittain described how feminism and pacifism could be interwoven, as she recounted how women at home were profoundly impacted by war's destruction.
Testament of Youth, the film, translates this perspective into a beautifully observed elegy for the lives lost and changed.
We first meet Vera Brittain (Alicia Vikander, The Danish Girl) on Armistice Day, where she's pushing her way through the joyous crowd to escape to a quiet church. She can't join in the raucous happiness, and as she sinks back into her memories, we begin to find out why.
Before the war, Vera is bound and determined to study at Somerville College, Oxford. She belongs there more than she does at home, where her parents (Dominic West, The Crown and Emily Watson, Gosford Park) expect her to play piano beautifully in order to attract a husband. Her beloved brother Edward (Taron Egerton, Rocketman) convinces her father to let Vera sit the entrance exam, and despite her provincial background she earns a place at Oxford.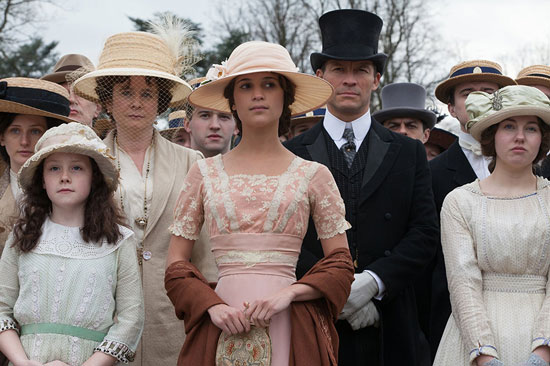 Just as her academic future opens up, however, so do her romantic prospects. She begins a tentative courtship with her brother's friend Roland (Kit Harington, Game of Thrones), based on their shared love of poetry and writing, and what is played at first as a gentle, comedic interlude quickly deepens into a passionate relationship. Everything is falling into place, Vera finally feels understood—and then the war breaks out.
In quick succession, Roland, Edward, and their friend Victor (Colin Morgan, The Living and the Dead) all join the British army. The war will be over by Christmas, they insist, and they likely won't see any fighting. But any student of world history knows what happens next, as the war drags on into four years of unimaginable devastation.
This is where the film really shines. Director James Kent and writer Juliette Towhidi wisely avoid extended scenes of trench warfare—this is Vera's story, after all—and instead focus on how she copes with being left behind.
In one wrenching scene, she sees Roland off at the train station, and they steal their last desperate kisses before she's jostled back onto the platform. The train pulls away as soldiers and sweethearts wave, but instead of following the men to the front, the camera lingers on the women left on the platform. We see Vera's anxious sadness and her chaperone's dread of what might come next, and it's more affecting than any shot of men blithely marching into battle might be.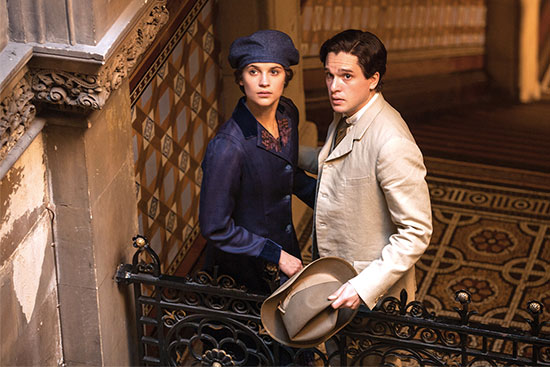 For the first year of the war, she's safe in Oxford, away from the worst effects of the war. Roland and Edward's letters begin to suggest that it's not the madcap adventure they thought it would be, and while she begs Roland to tell her the truth, he holds back. Home on leave, though, he can't hide his depression from Vera, but when Edward and Victor join them, Roland plasters on a veneer of jovial cheer for his friends. He trusts her enough to let his guard down when they're alone, but Vera can't reconcile this broken, shellshocked man with the youthful boy she knew.
Vera can no longer watch the war unfold from afar, so she postpones her studies to join the Voluntary Aid Detachment as a nurse. She serves first in England, then in France, and then she moves closer to the battlefield, facing its grim results in the hospital. With stoic determination, she sponges down her first wounded patient, all while struggling with her fears for Edward and Roland. Vikander visibly tamps down her emotions in a searing performance that reflects Vera's growing disillusionment and despair.
Some of the film's major turning points may seem too coincidental to be true, like a directorial decision to heighten the sense of tragedy. "Testament of Youth" hews closely to its source material, however, and this knowledge makes the inevitable deaths all the more heartbreaking. Brittain's experiences need no embellishment.
By the end of the film, when Vera calmly states her intention never to forget, we can see and understand the passionate pacifist she'll become.
Testament of Youth (2014) is AVAILABLE to STREAM
Rated PG-13
Watch the TRAILER
---
Abby Murphy writes young adult books about girls discovering their strengths. A member of SCBWI and The Historical Novel Society, she is represented by Laura Crockett of Triada US Literary Agency. You can visit her blog here, where she writes about reading, writing, history, and her incurable Anglophilia.
If you enjoyed this post, wander over to The Period Films List. You'll especially like the Best Period Dramas: First World War Era List and the Best Period Dramas: Interwar Era List. Also see the list of Strong Women in Period Dramas.