Last Updated on June 18, 2021
In "Lagaan," now celebrating 20 years since its international release as "Lagaan: Once Upon a Time in India," the people of a small village in Victorian India stake their future on a game of cricket against their ruthless British rulers.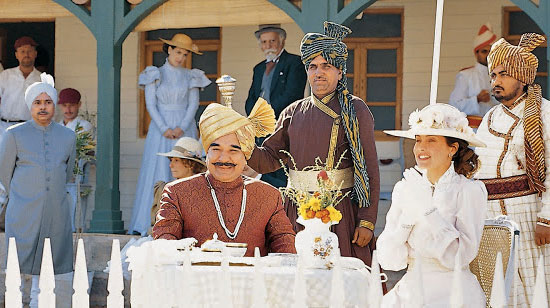 ---
To help keep this site running: Willow and Thatch may receive a commission when you click on any of the links on our site and make a purchase after doing so.
---
Romantic, entertaining and a transporting crowdpleaser, "Lagaan" is also a historical drama that will expand your appreciation of the genre.
---
---
Nominated in the Best Foreign Film category of the 74th Academy Awards, the epic period drama (and arguably one of the best sports films of all-time), grapples with race relations and social upheaval under the British Raj in 1893 India.
Captain Andrew Russell, the commanding officer of the small town of Champaner, has imposed high taxes (known as Lagaan) on the villagers, but a costly drought makes it difficult for them to meet the payments.
Self-appointed village leader Bhuvan and Captain Russell clash at a nearby cricket game played by the British. The result is a wager that could cancel provincial taxes for three years if Bhuvan's ragtag manage to defeat the British cricket team, but they'll first have to learn how to play the game.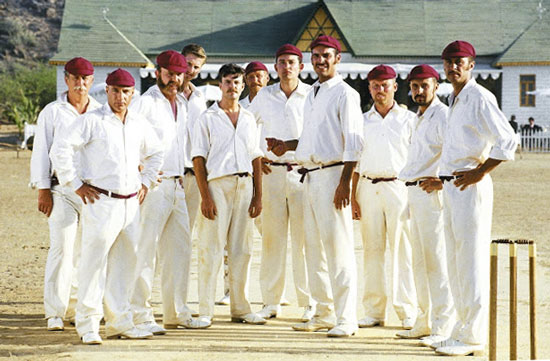 "Lagaan" has immense power, serving as a fictional origin story for cricket's unprecedented growth in India. The English game has a rich history dating back to the late 16th century, but at the end of the 19th century when the first international games were played, cricket was still in its infancy.
While essentially imported by the colonists, India adopted cricket with such passion that the South Asian country has become a powerhouse of the game, now the second most watched sport on the planet.
"Lagaan" is written and directed by Ashutosh Gowariker, known for historical dramas like Padmaavat, characterised by their long running time, patriotic slant and heartfelt appeal in an effort to entertain and highlight the indignity of human existence.
"Lagaan" underpins all of these elements, clocking in at almost 4 hours, representing impassioned Indian countrymen fighting for freedom and unpacking the day-to-day struggle of a rural farming community at the end of the 19th century.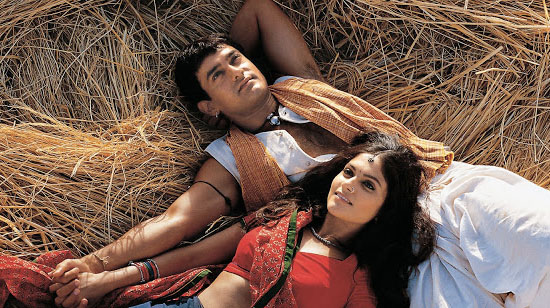 Aamir Khan (Mangal Pandey: The Rising), who also served as a producer, stars as the heroic and handsome villager captain Bhuvan. A beautiful man with piercing eyes and a good voice, he has a natural charm to match his looks, winning over his countrymen – and the audience – with heart and spirit. A dedicated actor and superstar, he is known as the Tom Hanks of India.
His counterpoint is Paul Blackthorne (Quentin Lance in Arrow), who plays the conniving Captain Andrew Russell. A quintessential Briton, replete with moustache and stiff upper lip, he represents the worst of the British Empire with just enough power to thwart a district.
The leads are supported by Gracy Singh and Rachel Shelley, who complete a complicated love triangle.
As Gauri, the enchanting Singh has her heart set on Bhuvan. Gauri is an adoring young Indian woman whose patience wears thin as she is restrained by traditional customs. Captain Russell's sister Elizabeth (Shelley) is beautiful, big-hearted and elegant, and her sense of justice finds her lending her support to the underdog villager team at great risk to her social standing.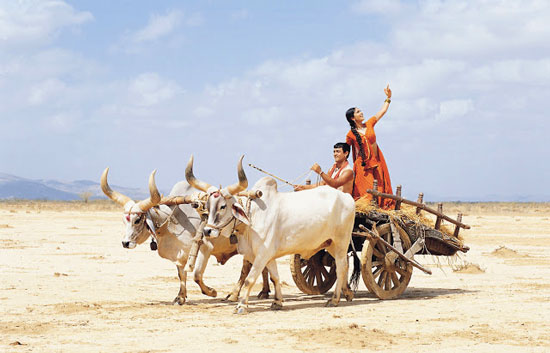 A classic period drama about underdogs and their rulers in Victorian India, the wardrobe ranges from untouchable to regal. Everything from rags to opulence gets screen time in "Lagaan," showing great contrasts between two distinct cultures and national histories as they intersect.
From traditional garments to majestic outfits and headwear, and covering rural dress to military uniforms and all-white cricket gear, the costume drama benefits from the artful design and pageantry of the age. "Lagaan's" wealth of colour and style informs the characters by establishing competing factions and anchoring social realities. The common denominator is the dustlands of Champaner, as the drought's oppressive conditions form the backdrop.
Despite being shorter than a test cricket match, "Lagaan" will still probably be one of the longest films you've ever seen. The run-time may seem daunting, but it shouldn't dissuade you from watching; the story remains cohesive even if consumed in several parts. An expert at longer format films, Gowariker manages to keep things moving at a good pace while generating suspense.
Everything may hinge on an all-or-nothing cricket game, but Gowariker immerses us slowly, enabling those unfamiliar with cricket adequate time to adjust to its rules and conventions. For those normally uninterested in sports, rest assured that the game serves as the vehicle for the movie's highly satisfying drama. While "Lagaan" is intended for the mainstream audience, Gowariker included plenty of "insider ball" references to appeal to more seasoned spectators.
The cinematography is sweeping and the edit employs some typical Bollywood flourishes to heighten tension. The soundtrack stands on its own, the classic narrative makes it easy to rally behind, and the impassioned characters are well-cast and are backed by spirited performances to match their fervor. 
"Lagaan" gently shifts its weight from one foot to the next, allowing all the contrasts and conflict to co-exist without doing a disservice to the sport itself. The period drama may often aim for fever pitch, especially around the exciting and life-changing game, but it remains as compelling as a windswept musical romance.
At the time of this writing, Lagaan (2001) is streaming on Netflix. 
Rated PG
Available on DVD
---
Stephen 'Spling' Aspeling is a "thought leader" (AFDA) and "our generation's Barry Ronge" (Brothers Streep), who continues to review, write, present, promote and adjudicate film for a host of websites, radio stations, magazines, newspapers, TV shows, festivals and events. You'll also find him at his movie review website SPL!NG. 
Spling's reviewmyscript.com provides professional reviews of screenplays before they've been made. Whether you're writing your first short or seventh feature film, consider connecting with the team to help you get from the page to the screen. Getting key insights, valuable feedback and a comprehensive review from an independent film critic will enable you to: gain perspective, adjust your story, address weaknesses and leverage the review to punt your script to prospective producers and film studios. They also provide other screenwriting services such as The Three Wells Analysis, live table reads, "radio" plays, script editing and script walks.
---
If you enjoyed this post, be sure to see The Period Films List, with British, historical and costume dramas sorted by era. You'll especially like the Best Period Dramas: Victorian Era List.