Last Updated on August 25, 2023
From creator Julian Fellowes, the HBO Original drama series "The Gilded Age" returns in October 2023 for its eight-episode second season.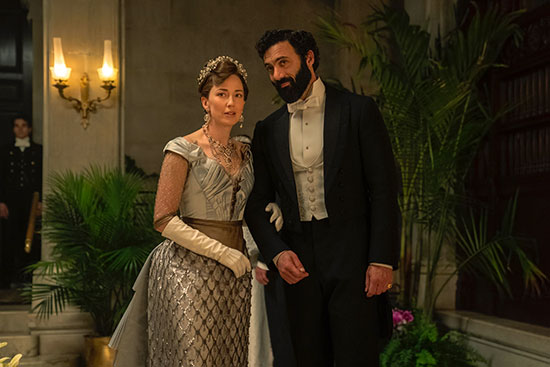 ---
To help keep this site running: Willow and Thatch may receive a commission when you click on any of the links on our site and make a purchase after doing so. 
---
"The Gilded Age" (Season 2) premieres Sunday, October 29 at 9:00 p.m. ET/PT on HBO and will be available to stream on Max; free trials of the Max Add-On Channel are available with a Prime Video subscription.
Read about the new season, and watch the trailer below.
---
---
If you've watched the first season on "The Gilded Age," or have read about the real people and places that shaped the era, you know that the American Gilded Age was a period of immense economic change, of great conflict between the old ways and brand new systems, and of huge fortunes made and lost. Those themes continue to play out in the second season of the period drama.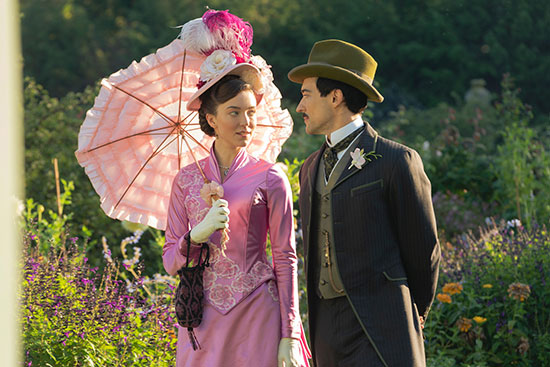 Season two of "The Gilded Age" begins on Easter morning 1883, with the news that Bertha Russell's bid for a box at the Academy of Music has been rejected. Through the eight episodes of the season, we watch as Bertha challenges Mrs. Astor and the old system and works to not only gain a foothold in Society, but to potentially take a leading role in it. George Russell takes on his own battle with a growing union at his steel plant in Pittsburgh.
---
---
In the Brook House, Marian continues her journey to find her way in the world secretly teaching at a girls school while much to everyone's surprise Ada begins a new courtship. Of course, Agnes approves of none of it.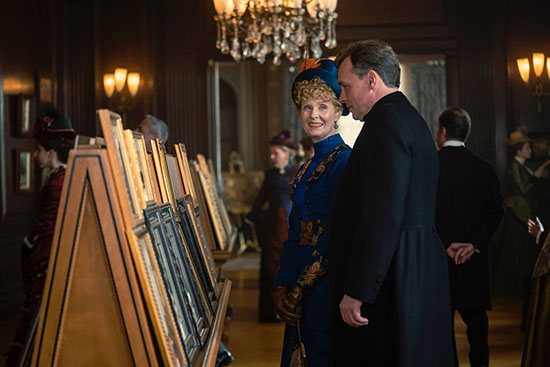 In Brooklyn, the Scott family begins to heal from a shocking discovery, and Peggy taps into her activist spirit through her work with T. Thomas Fortune at the NY Globe.
Season 2 of "The Gilded Age" stars Carrie Coon, Christine Baranski, Cynthia Nixon, Morgan Spector, Louisa Jacobson, Denée Benton, Ben Ahlers, Michael Cerveris, Kelley Curran, Taissa Farmiga, Jack Gilpin, Simon Jones, Sullivan Jones, Celia Keenan-Bolger, Debra Monk, Donna Murphy, Kristine Nielsen, Kelli O'Hara, Patrick Page, Harry Richardson, Taylor Richardson, Blake Ritson, Douglas Sills, Erin Wilhelmi, Nathan Lane, Audra McDonald, John Douglas Thompson, Ashlie Atkinson, Laura Benanti, Nicole Brydon Bloom, Christopher Denham, David Furr, Ward Horton, Matilda Lawler and Robert Sean Leonard.
Watch the official teaser trailer below.
---
---
If you need to catch up before the premiere date of the second season, the complete first season is streaming here. Discover the real people and places featured in the series, here.
---
If you enjoyed this post, wander over to The Period Films List. You'll especially like the Best Period Dramas: Victorian Era list. Also see The Real People and Places in The Gilded Age, our review of Belgravia.