Last Updated on October 18, 2020
What if the French Revolution didn't happen the way we were told? Netflix is revising history in an original period drama series about the French Revolution, told through the lens of Joseph Guillotin.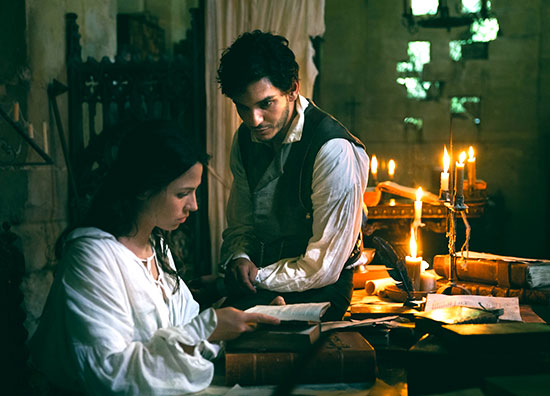 ---
To help keep this site running: Willow and Thatch may receive a commission when you click on any of the links on our site and make a purchase after doing so.
---
Keep reading for some real-life background on Guillotin, details about the period series "La Révolution" (2020), the first photos and the official trailer, along with some recommendations of other historical dramas about the French Revolution.
"La Révolution" premieres on Netflix October 16, 2020.
---
---
Joseph-Ignace Guillotin, a distinguished 18th century French physician with concerns for the "ailing poor and foundlings," advocated for reform in capital punishment. He believed that all persons receiving a death penalty, no matter their class, should have their sentence carried out through beheading, then the humane "privilege" of the aristocracy.
As a member of Louis XVI's States General assembly, months into the 1789 French Revolution, Guillotin proposed that this would be carried out "by means of a machine" – one he envisioned but did not invent. (Such a device already existed as "the mannaia in Italy, the Halifax gibbet in England and the Maiden in Scotland.")
Alongside his proposal that despite class or crime, the convicted deserved a swift death, he put forth the idea that the criminal's family members should be free from disgrace. In January of 1790, the National Assembly issued a decree to this end, but it wasn't until June of the following year that they agreed with his egalitarian move that every person condemned to death should be beheaded.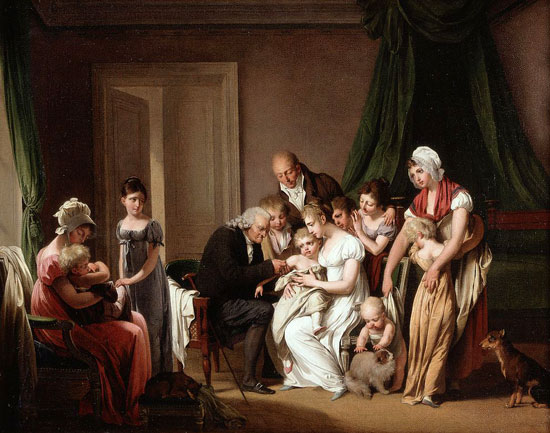 In March of 1792, the Directory of the department of Paris sought out his advice on how this might be facilitated with a machine, but it is unknown if he obliged. The Guillotin name is inexorably linked with the "simple mechanism" he advocated to mitigate unnecessary suffering, but by the time the Assembly moved to build an execution machine in the spring of 1792, he had long attempted to distance himself from the debate. 
In his later years, Guillotin continued to work in public health and promoted the use of Edward Jenner's smallpox vaccination.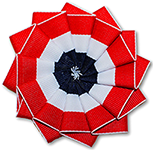 Set beginning two years before the start of the French Revolution, the 8-episode Netflix Original "La Révolution" draws on the life of the physician while reimagining Guillotin's role in the historical events.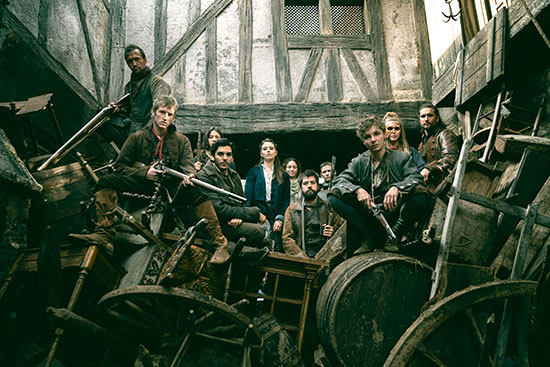 History records that France was on the brink of bankruptcy after their involvement in the American Revolution, and while the commoners suffered disease, drought and rising taxes, King Louis XVI and his court exuded decadence. The people took to looting and rioting when the cost of bread soared, and in an attempt to appease the people, Louis XVI's controller general, Charles Alexandre de Calonne, proposed a new land tax that would not exempt the upper classes.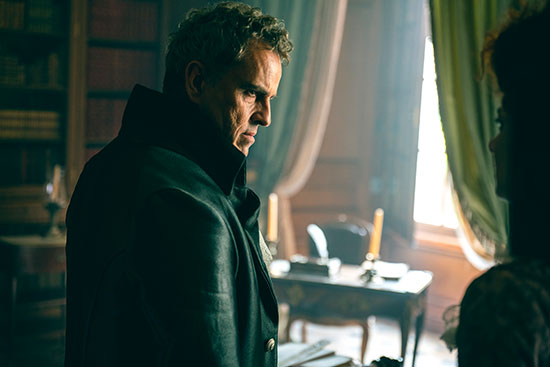 For the first time in 175 years, the king called for an assembly of France's clergy, nobility and middle class, hoping to create support for the reform.
---
---
Guillotin himself suggested the tennis court venue in Rue du Vieux Versailles for the June 1789 meeting, where the National Assembly took the "Tennis Court Oath," vowing "never to be dissolved until a solid and equitable Constitution was formed." (Journal of the Royal Society of Medicine) Talks stalled, and the people stormed the Bastille July 14, marking the start of the Great Fear and the French Revolution.
But what if the French Revolution didn't happen the way we were told?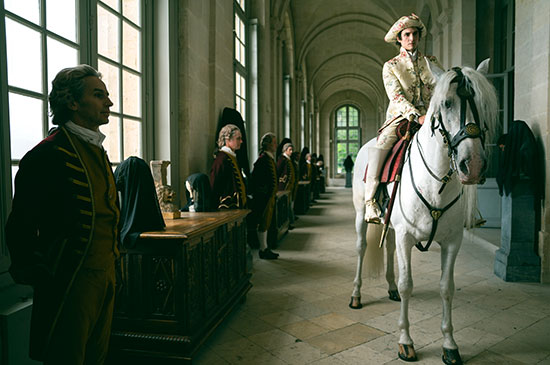 Series writer and creator Aurélien Molas revisits history "through an epic and truly breathtaking series" set beginning in 1787 France.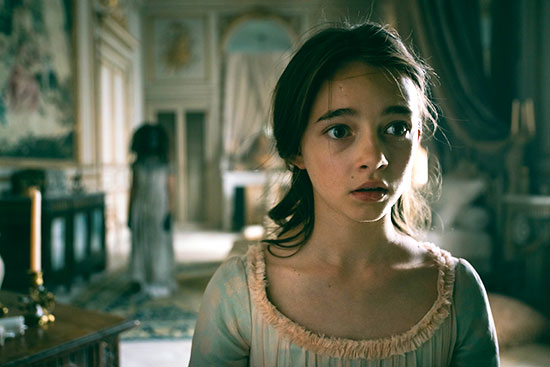 In the reimagined history, while investigating a series of mysterious murders, Joseph Guillotin – the future inventor of the world famous 'Guillotine' – uncovers an unknown virus: the Blue Blood. The disease quickly spreads amongst the French aristocracy, driving them to murder ordinary people and soon leads to a rebellion.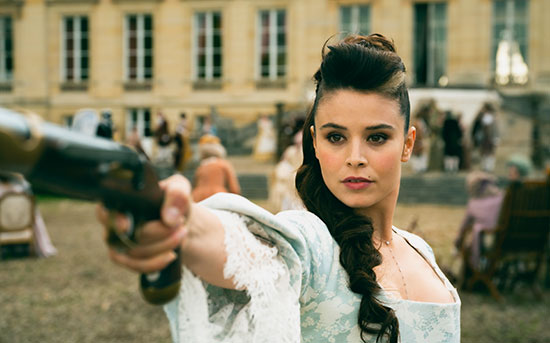 "Aurélien Molas is a very talented and innovative creator whom we are thrilled to be working with on our next French original series" said Erik Barmack, Vice President International Originals at Netflix. "We are excited to be able to bring to a French and international audience a series inspired by such a defining moment in history."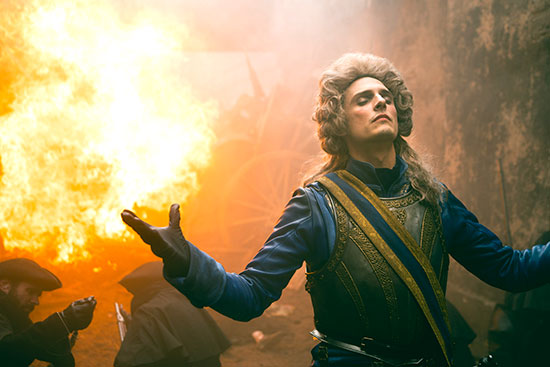 The French language series stars Amir El Kacem as Joseph Guillotin, Isabel Aimé González-Sola as Katell, Laurent Lucas as Charles de Montargis, Julien Frison as Donatien de Montargis, Marilou Aussilloux as Elise de Montargis, Gaia Weiss as Marianne, and Lionel Erdogan as Albert Guillotin. 
What Else to Watch
If you like the looks and sound of the new Netflix release, you might want to stream the BBC adaptation of "A Tale of Two Cities" (1980): During the turbulent days of the French Revolution, Frenchwoman Lucie Manette falls in love with Englishman Charles Darnay who's hiding his true identity and purpose. The 8-part mini-series starring Paul Shelley, Ralph Michael, and Sally Osborne is AVAILABLE to STREAM.
If you can, also get your hands on a copy of the 2-episode mini-series 1989 version of the immortal story of love and honor set against the fiery backdrop of the French Revolution, starring James Wilby, Xavier Deluc, and Serena Gordon that aired on PBS MASTERPIECE: Living in exile in England, beautiful young Lucie Manette is pursued by two suitors: fellow French exile Charles Darnay and dissolute Englishman Sydney Carton. Even though Sydney openly declares that he would make the ultimate sacrifice for her, Lucie chooses Charles, unaware of his secret past and noble heritage. As the French Revolution explodes, Charles heads for Paris to help a former servant in trouble and discovers that the Reign of Terror is far worse than he realized. Anarchy is rife. Justice is no more and Charles is captured by a crowd thirsty for the blood of aristocrats. The guillotine beckons – as does the long-ago promise that Sydney made to his beloved Lucie. The PBS MASTERPIECE mini-series "A Tale of Two Cities" (1989) is AVAILABLE on DVD. 
Or if you need something tamer, you could watch the Hallmark Hall of Fame movie version: "A Tale of Two Cities" (1980) is AVAILABLE to STREAM.
"Farewell, My Queen" (2012) is a look at the platonic relationship between Marie Antoinette and one of her female readers during the first days of the French Revolution. Léa Seydoux stars as Marie Antoinette's lady-in-waiting, seemingly an innocent but quietly working her way into her mistress's special favors, until history tosses her fate onto a decidedly different path. AVAILABLE to STREAM
Danton (1983) is also worth a watch: This French film from a Polish director explores a famous friendship soured by politics and corruption. Georges Danton (Gérard Depardieu) and Maximilien Robespierre (Wojciech Pszoniak) fought side by side during the French Revolution. But when Danton takes control of France and starts executing citizens in droves, Robespierre feels it his duty to challenge his one-time comrade. Robespierre goes to Paris to remove his old friend from power, but Danton will not go down without a fight.
Of course, there is also "The Scarlet Pimpernel" (1982): The tumbrels roll through the streets of Paris, carrying enemies of the new French Republic to their appointments with "Madame Guillotine." But to the revolutionaries' fury, more than a few of France's hated aristocrats have escaped execution thanks to the actions of a dashing young Englishman known as the Scarlet Pimpernel (Anthony Andrews, "Brideshead Revisited"). AVAILABLE to STREAM
You can stream the full 1934 movie "The Scarlet Pimpernel" starring Leslie Howard and Merle Oberon for free on our YouTube Channel. There is also a 1999 television series version "The Scarlet Pimpernel" that aired on BBC, starring Richard E. Grant.
If you have a multi-region DVD player, do yourself a favor and watch La Révolution Française (1989) with Jane Seymour: When Louis XVI summoned the Etats-Generaux he unleashes a revolution that would change his country and cost his life. This is the story of one of the crucial points in the history of France, and Europe, divided into two parts. AVAILABLE on DVD
And while Les Miserables is set in a different century, years after the end of the French Revolution, the Netflix series makes it a fine time to re-watch this historical drama as well.
You have several options: the 2019 mini-series shown on PBS Masterpiece starring Dominic West, David Oyelowo, and Lily Collins is a must-watch. The 2012 musical adaptation of "Les Mis," starring Hugh Jackman, Russell Crowe, Anne Hathaway and Amanda Seyfried, received eight Academy Award nominations including Best Picture, Best Actor for Jackman, and won three, including Best Supporting Actress for Hathaway. Watch the TRAILER or start STREAMING.
A 2000 TV miniseries version stars Gérard Depardieu and John Malkovich. Earlier adaptations include a 1998 film, starring Liam Neeson and Geoffrey Rush, a 1995 movie by Claude Lelouch, starring Jean-Paul Belmondo, and a 1980 musical, by Alain Boublil and Claude-Michel Schönberg. For many, the 1978 Les Mis with Richard Jordan, Anthony Perkins and Cyril Cusack is the preferred telling of the story. 
The 1935 adaptation starring Fredric March and Charles Laughton, was nominated for three was nominated for three Academy Awards, including Best Picture.

If you enjoyed this post, you'll want to wander over to The Period Films List. You'll especially like the Best Period Dramas: Georgian Era List.