Last Updated on August 16, 2019
Filming has begun on Season 7 of "Endeavour"!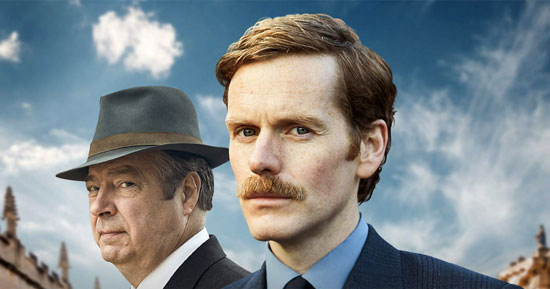 ---
To help keep this site running: Willow and Thatch may receive a commission when you click on any of the links on our site and make a purchase after doing so.
---
Here's what we know so far about the upcoming season of the hugely popular detective drama.
---
---
What is Season 7 about and when is it set?
The seventh series will test Endeavour's moral compass to breaking point, both personally and professionally.
Opening on New Year's Eve 1970, normal order has been resumed, and the team reunited at Castle Gate CID, with Chief Superintendent Bright back in charge. However, the events of the past year have left their mark, and the new series will see old friendships challenged and new relationships blossom.
In the dawn of women's liberation, social progression and scientific growth, the 1970s begin for Oxford's finest with the discovery of a body at the canal towpath on New Year's Day. With the only clue in the investigation a witness who heard whistling on the night of the crime, the team have their work cut out to uncover their culprit.
How many episodes will there be in Season 7?
The critically-acclaimed Mammoth Screen / PBS Masterpiece period drama will consist of three, feature-length films. The upcoming season of the British crime drama, filmed in and around Oxford, will have a strong, overarching plot connecting the three films.
Writer Russell Lewis commented: "Though each film can be enjoyed as a standalone – we have approached Endeavour 1970 as three panels of a triptych, or – in musical terms – a grand opera that unfolds across three acts. Whether it wears the mask of comedy or tragedy remains to be seen…"
Why will the format be 3 feature-length films?
The new trilogy of films mark Endeavour and his colleagues entering a new decade and era of change. According to Russell Lewis, "We're always looking to break new ground, and go places we haven't been before – both physically and emotionally. The narrative design of this series gives us the opportunity to deliver a particularly distinctive story shape."
Who stars in Season 7?
Shaun Evans reprises his role as DS Endeavour Morse, who may or may not be sporting a mustache, alongside Roger Allam as DCI Fred Thursday for a new set of compelling cases. Anton Lesser returns as CS Reginald Bright, Sean Rigby as DS Jim Strange, James Bradshaw as Dr Max DeBryn, Abigail Thaw as Dorothea Frazil, Caroline O'Neill as Win Thursday and Sara Vickers as Joan Thursday.
Each film will once again be written by Russell Lewis who has penned all 27 "Endeavour" screenplays to date. Following the success of his directorial debut on the drama during series six, Shaun Evans will also be directing the first film of the new series.
When does Season 7 premiere on Masterpiece?
Season 6 ran, with 4 episodes, from mid-June through the start of July, so look for Season 7 on PBS Masterpiece Mystery! in the summer of 2020.
Will there be a Season 8 of Endeavour?
Yes! It is confirmed that an eighth installment has been commissioned. Look for it to air in 2021.
---
Need to catch up? Seasons 1 -6 are AVAILABLE to STREAM
---
If you enjoyed this post, you'll want to wander over to the Period Films List– the best costume dramas, heritage films, documentaries, period dramas, romances, historical reality series and period inspired movies, sorted by era and theme. You may also like the news about Pennyworth, starring Jack Bannon, who plays Inspector Thursday's son on "Endeavour."