Last Updated on April 25, 2019
For "Deadwood" fans who have been missing the series, we have good news: there's an official trailer and release date for the follow-up movie based on David Milch's acclaimed HBO series of the same name.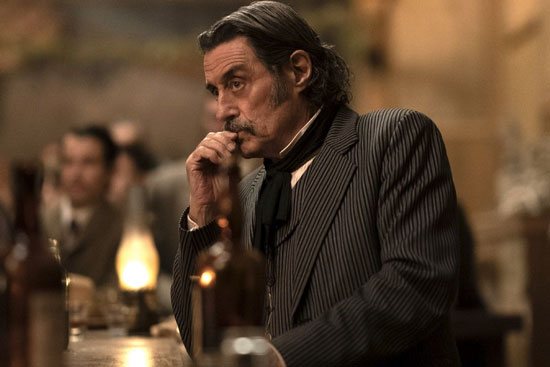 ---
To help keep this site running: Willow and Thatch may receive a commission when you click on any of the links on our site and make a purchase after doing so.
---
Fifteen years ago this week, Deadwood debuted. The 3-season series was set beginning in 1876, when the richest gold strike in U.S. history drew a throng of restless misfits to an outlaw settlement in the Black Hills of South Dakota. Now, the indelible characters of the show are reunited to celebrate South Dakota's statehood.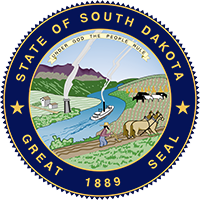 Will the movie be similar to the series?
Viewers who loved "Deadwood" should feel right at home: though the action takes place a decade after the series ended, the movie script was written by series creator David Milch. The plot: it's 1889, and South Dakota has been granted statehood. Former rivalries are reignited, alliances are tested and old wounds reopened as all are left to navigate the inevitable changes that modernity and time have wrought. Much of the original cast is returning for the two-hour long movie. 
---
---
Who stars in the Deadwood movie?
Ian McShane will again star as Al Swearengen, the proprietor of the Gem Saloon, Molly Parker as Alma Garret, the beautiful laudanum-drinking prospector, Paula Malcomson as Trixie, Swearengen's best girl in the brothel, John Hawkes as the entrepreneurial Sol Star, Timothy Olyphant as Seth Bullock, and Anna Gunn as his wife Martha.
Returning cast members also include Dayton Callie as Charlie Utter, Brad Dourif as Doc Cochran, Robin Weigert as Calamity Jane, William Sanderson as E.B. Farnum, Kim Dickens as Joanie Stubbs, Gerald McRaney as George Hearst, Sean Bridgers as Johnny Burns, W. Earl Brown as Dan Dority, and Keone Young as Mr. Wu, among others.
The film will feature new cast member Jade Pettyjohn. Daniel Minahan (Game of Thrones) will direct.
What is the Deadwood rated?
Like the series, the 2019 movie is rated TV-MA.
When and where does Deadwood premiere?
The "Deadwood" movie will debut Friday, May 31, 2019 at 8PM EST on HBO. Also look for it on HBO NOW, HBO GO and HBO On Demand. Prime Video members can get a free trial of the HBO Channel here. 
Need to catch up before you watch the movie? 
You can do that here. All three seasons of "Deadwood" are currently available to stream, and are included with Prime Video.
---
Willow and Thatch exists because of you: You can shop our Jane Austen Period Drama Adaptations merchandise, click on our links (like these that take you to Etsy and Amazon) and make purchases on those sites, and buy period-inspired products from the Lovely Things Shop. You can also continue to share our articles, or make a financial contribution. All these things allow us to write feature articles, update The Period Films List, mail out our newsletter, maintain the website and much more. Thank you!

Be sure to see The Period Films List,with the best British, historical and costume dramas sorted by era. You'll especially like the Best Period Dramas: Victorian Era List. You'll also want to see the news of the new HBO series Gentleman Jack.