Last Updated on February 25, 2023
We have your period drama line-up for what's new to streaming on Netflix in the US this winter – and also what's leaving.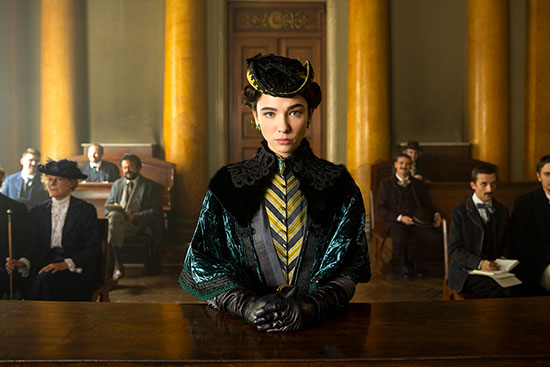 ---
To help keep this site running: Willow and Thatch may receive a commission when you click on any of the links on our site and make a purchase after doing so.
---
This list will be updated all winter: it will house all the costume, historical, and period dramas added to Netflix in December 2022, January and February 2023, that we think you'll enjoy.
New titles – from British period dramas to romantic television series, international films and biopics –  will be added alphabetically to the appropriate areas all throughout the months, as soon as we learn of them. If you recognize a title from the service, it's because movies and series often get pulled off for a period of time, and then they come back.
You can click through to watch the trailers where available – they may save you from watching something you'll wish you hadn't (or help you find something you nearly skipped over).
We've also curated some other non-period feel-good movies and TV series including comedies and romances, that are coming to Netflix that you might like. See the "You May Also Like" section for these additional suggestions of what to watch.
Period dramas leaving Netflix this winter: Leaving December 15: The Danish Girl. December 31: A Little Princess, Chocolat. Leaving January 31: The Borgias (Seasons 1-3). Leaving February 9: Versailles (Seasons 1-2).
The fall list for Netflix is here. The winter list for Prime Video is here.

Those who are new here should know that Willow and Thatch also has a special section for period dramas that have been added recently to different streaming services. See the "New to Streaming" drop-down menu at the top of the page.
---
---

Period Dramas Added in December 2022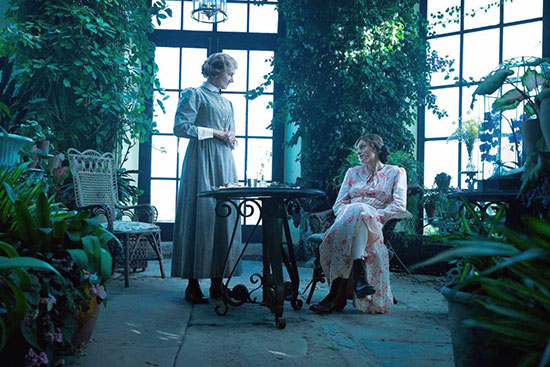 ---
---

7 Women and a Murder (2021)
In this comedic feature-length drama set in Italy in the 1930s, "7 Women and a Murder" tells the hours that follow the inexplicable murder of an entrepreneur, as well as husband and father, at the center of a colorful group of women who, after having gathered in the family villa to celebrating Christmas Eve together, they are forced to face and reveal secrets to each other. In fact, they are all suspected, who will be the killer?
In Italian with English subtitles, also known as "7 donne e un mistero." 
Starring Margherita Buy, Diana Del Bufalo, Sabrina Impacciatore, Benedetta Porcaroli, Micaela Ramazzotti, Luisa Ranieri, Ornella Vanoni
Rated TV-MA
Available December 28
---

Blood Ties (Season 1)
Over 74 episodes set in early-1800s Colombia, three high-society sisters act as spies to help rebels fight against Spanish rule, and to seek justice for their mother's death. 
In Spanish with English subtitles. 
Starring Shany Nadan, María José Vargas Agudelo, Estefania Piñeres.
Rated TV-MA
Available December 14
---

Burning Patience (2022)
In this romantic Spanish drama, a young man becomes Pablo Neruda's mail carrier and gets involved in a world of words that fuels his desire to be a poet to woo the woman of his dreams.
In Spanish with English subtitles.
Starring Andrew Bargsted, Vivianne Dietz, Pablo Macaya.
Rated TV-14
Available December 7
---

Lady Chatterley's Lover (2022)
In this romantic British period drama adapted from the D.H. Lawrence story, unhappily married aristocrat Lady Chatterley begins a torrid affair — and falls deeply in love — with the gamekeeper on her husband's country estate. When she realizes that she has fallen heart and soul, she breaks all traditions of the day and seeks happiness with the man she loves.
Starring Emma Corrin, Jack O'Connell, Faye Marsay.
Rated R for strong sexual content, graphic nudity and some language.
Available December 2
---
Other New-in-December Period Movies & Series 
Available December 1: Troy (2004), The Quick and the Dead (1995), Tucker: The Man and His Dream (1988), My Girl (1991). December 9: Guillermo del Toro's Pinocchio (2022). December 14: Glitter (Season 1). December 25: Time Hustler (Farce).

---
---
Period Dramas Added in January 2023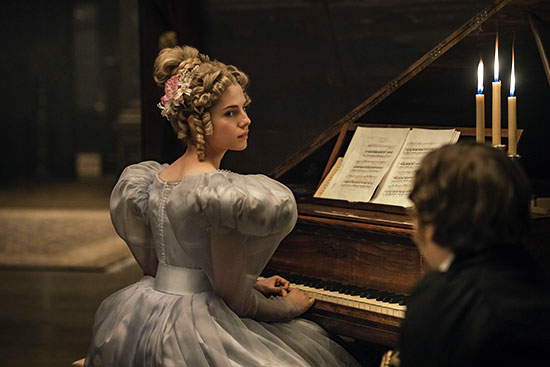 ---
---

Narvik (2022)
Against the backdrop of the WWII battle known as Hitler's first defeat, a Norwegian soldier returns home and learns a shocking truth about his wife. This feature length historical drama is in Norwegian with English subtitles. 
Starring Kristine Hartgen, Henrik Mestad, Benjamin Noble.
Rated TV-14
Available January 23
---

The Pale Blue Eye (2022)
West Point, 1830. A world-weary detective is hired to discreetly investigate the gruesome murder of a cadet. Stymied by the cadets' code of silence, he enlists one of their own to help unravel the case — a young man the world would come to know as Edgar Allan Poe. Adapted from the 2003 novel of the same name by Louis Bayard. 
Starring Christian Bale, Harry Melling, Gillian Anderson, Lucy Boynton, Charlotte Gainsbourg, Toby Jones.
Rated R for some violent content
Available January 6
---

Vikings: Valhalla (Season 2)
In this sequel to "Vikings," a hundred years have passed and a new generation of legendary heroes arises to forge its own destiny — and make history. The continuing adventures of famous Vikings as they blaze new paths in an ever-changing Europe. Enemies — old and new — await Freydis, Leif and Harald as they scatter to the far corners of the globe in pursuit of power and new worlds to conquer.
Starring Sam Corlett, Leo Suter,  Frida Gustavsson, Marcin Dorociński, Sofya Lebedeva.
Rated TV-MA
Available January 12
---

Women at War (2022)
France, 1914. As the German troops advance and men leave for the frontlines, four women must grapple with the devastating consequences of war at home. Their destinies intersect: Caroline, propelled to the head of the family factory; Agnes, Mother Superior of a requisitioned convent; Marguerite, a mysterious Parisian prostitute; and Suzanne, a feminist nurse. 
This 8-episode French limited mini-series is also known as "Les combattantes."
Starring Audrey Fleurot, Julie de Bona, Camille Lou, Sofia Essaidi, Tom Leeb. 
Rated TV-MA
Available January 19
---
Other New-in-January Period Movies & Series 
Available January 1: The Aviator (2004), Brokeback Mountain (2005), Grease (1978), King Kong (2005), Road to Perdition (2002), Seabiscuit (2003), Forrest Gump (1994), The Sting (1973). January 31: Flower Crew: Joseon Marriage Agency (Season 1).

---
---
Period Dramas Added in February 2023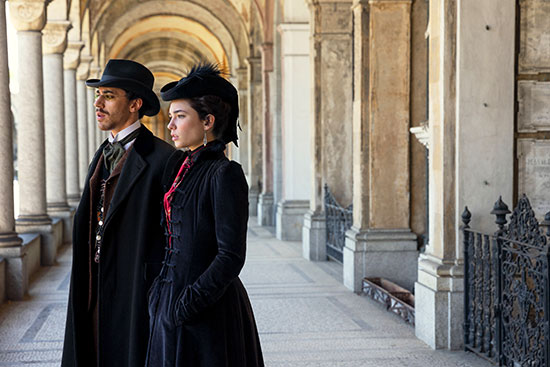 ---
---

The Law According to Lidia Poët (2023)
Turin, late 1800s. A ruling by the Turin Court of Appeals declares Lidia Poët's admission to the bar association unlawful, thus preventing her from practicing law simply because she is a woman. Penniless but full of pride, Lidia secures a job at her brother Enrico's law firm while she prepares an appeal to overturn the court ruling. In an approach that's ahead of its time, Lidia assists criminal suspects by searching for the truth behind outward appearances and preconceptions. Lidia's brother-in-law, Jacopo, a mysterious journalist, passes her information and introduces her to the hidden worlds that lurk beneath a flamboyant Turin. The series is a light procedural drama, reinterpreting the true story of Lidia Poët, Italy's first female lawyer.
6 episodes in Italian with English subtitles. 
Starring Matilda De Angelis, Nicolo Passetti, Sara Lazzaro.
Rated TV-MA
Available February 15
---

Operation Finale (2018)
Fifteen years after the end of World War II, a team of top-secret Israeli agents travels to Argentina to track down Adolf Eichmann, the Nazi officer who masterminded the transportation logistics that brought millions of innocent Jews to their deaths in concentration camps. Hoping to sneak him out of the country to stand trial, agent Peter Malkin soon finds himself playing a deadly game of cat and mouse with the notorious war criminal.
Starring Oscar Isaac, Lior Raz, Mélanie Laurent, Nick Kroll, Haley Lu Richardson.
Rated PG-13
Available February 20
---

The Woman King (2022)
"The Woman King" is the remarkable story of the Agojie, the all-female unit of warriors who protected the African Kingdom of Dahomey in the 1800s with skills and a fierceness unlike anything the world has ever seen. Inspired by true events, The Woman King follows the emotionally epic journey of General Nanisca (Oscar®-winner Viola Davis) as she trains the next generation of recruits and readies them for battle against an enemy determined to destroy their way of life. Some things are worth fighting for.
Starring Viola Davis, Thuso Mbedu, Lashana Lynch.
Rated PG-13
Available February 16
---
Other New-in-February Period Movies & Series 
Available February 1: Partially period-set Julie & Julia (2009). February 15: Mr. Queen (Season 1). Also see Making All Quiet on the Western Front (2023), available February 20. 
---
---
You May Also Like
This section contains a curated list of movies and TV series new on Netflix, that are NOT period dramas. We think fans of historical and costume dramas will enjoy them just the same.
Available in December: December 1: New in Town (2009), Hachi: A Dog's Tale (2009). December 2: Firefly Lane (Season 2 – Part 1). December 6: Delivery by Christmas (2022). December 7: Emily the Criminal (2022). December 8: Harry & Meghan (Limited Series – Episodes 1-3). December 10: Alchemy of Souls (Part 2). December 15: Critical Thinking (2020). December 16: A Storm for Christmas (Limited Series). December 21: Emily in Paris (Season 3). December 25: Roald Dahl's Matilda The Musical (2022).
Available in January: January 1: Leap Year (2010), Lion (2016), New Amsterdam (Seasons 1-2), Parenthood (1989), Rocky (1976), The Other Side of the Mountain (1975). January 5: Ginny & Georgia (Season 2), Mars One (2022), Mission: Joy – Finding Happiness in Troubled Times (2021), This Is 40 (2012). January 12: The Makanai: Cooking for the Maiko House (Season 1). January 13: Dog Gone (2023). January 27: Begin Again (2013).
Available in February: February 1: Arctic (2018), Eat Pray Love (2010), Spanglish (2004), Stepmom (1998), Wedding Crashers (2005), The Great British Baking Show: The Professionals (Season 6), The Lord of the Rings: The Fellowship of the Ring (2001), The Lord of the Rings: The Return of the King (2003), The Lord of the Rings: The Two Towers (2002), The Pursuit of Happyness (2006).
---
If you enjoyed this post, be sure to see The Period Films List, with the best British period dramas, historical and costume movies and TV series sorted by era.